Communications and Media: B.A.
Looking for a career in the ever-changing world of media and communications? Ouachita's communications and media students are equipped in a hands-on learning environment for today's diverse communications-related positions as well as emerging careers as technology continues to evolve and expand. Choose among six career-focused emphases: strategic communications, visual media & film, multimedia journalism, sports media, communications studies and integrated communications.
6 Emphases:
choose your path
The Strategic Communications emphasis is designed for students who are interested in the fields of communications and marketing.
Courses focus on marketing campaigns, advertising, public relations, event planning and social media marketing. Students work on a real-world campaign with a corporate client.
Ouachita alumni in this field include the president of Arkansas Business Publishing; the COO of Team SI (Social Innovation); the director of the Benton Event Center; the VP Southwest Sales for Warner Brothers Entertainment, Dallas; and the public relations specialist for The City of Rogers.
The Visual Media and Film Studies emphasis is designed for students who are interested in creating meaningful content for the film and broadcast media industry.
Classes focus on video writing, production and editing, as well as the history and current issues in visual media. Students in our Sundance class attend the Sundance Film Festival in January, where they interact with film writers and producers. Opportunities in the field include work with a corporate, nonprofit or ministry communications team.
Alumni in this field include the media services director for the Arkansas Baptist State Convention; the co-anchor for FOX News Atlanta; and the photojournalist at KWTX News 10 in Waco.
The Multimedia Journalism emphasis is designed for students who are interested in how to communicate messages using a variety of platforms.
Courses include knowledge and skills in social media, print design, video, broadcasting, photography and feature writing.
Alumni working in the field of multimedia journalism include the senior editor of the Arkansas Democrat Gazette and notable blogger; the co-owner, 501 Life magazine and co-owner 501 Advertising and Publishing; and the content manager for the Arkansas Baptist State Convention.
The Sports Media emphasis of the Communications & Media major prepares students for careers in the growing sports industry, both through traditional media and new media approaches to sports journalism, broadcasting and public relations.
Course content focuses on skill development in a variety of platforms, including print, video, online and broadcast. Students have extensive hands-on opportunities throughout their college careers in broadcasting live events, game coverage and sports promotion. Job and career opportunities in the field of sports media are plentiful and ever-changing to meet the sports industry landscape. Students will develop an extensive resume to apply for jobs with sports journalism outlets, as well as a variety of media positions for professional franchises and college athletic departments.
Alumni in this field of work include the, director web content for Bassmaster.com and Outdoor Channel; the director of communications for Richmond International Raceway; the associate director of the NCAA; the sports writer for the Hot Springs Sentinel Record; the videographer for WXIA 11 Alive TV (NBC) in Atlanta, GA; the play-by-play voice for Northwestern State University Demon Athletics and sports radio talk show host; and the Sr. Editor of the Arkansas Democrat-Gazette.
The Communications Studies emphasis is designed for students interested in oral communication and communications in different settings.
Courses focus on communications in personal, small group, family and corporate setting. Opportunities in this area include work with corporate, non-profit and ministry communications teams.
Alumni include the executive assistant for CJRW advertising agency; the director of communications for the Arkadelphia Public Schools; and the oral communications and theatre teacher at Benton High School.
The Integrated Communications emphasis is designed for students who have a unique interest in communications that requires a combination of emphases. A student can propose a 12-hour emphasis to be approved by the adviser, department chair and dean.
In their words
hear from a faculty member & student
Ouachita's department of communications offers unlimited career and community-building. The smaller class sizes and specialized programs create an environment where meaningful instruction and hands-on experience merge, equipping students with the skills needed to thrive in the workplace. During my time there, I was able to pursue my passion for communications in a variety of ways, from writing for the Ouachita News Bureau to working on a social media communications campaign that reached audiences nationwide to serving as a summer intern for a Christian news publication. Most importantly, I was able to participate in and learn from a body of students and faculty who respect, encourage and empower one another.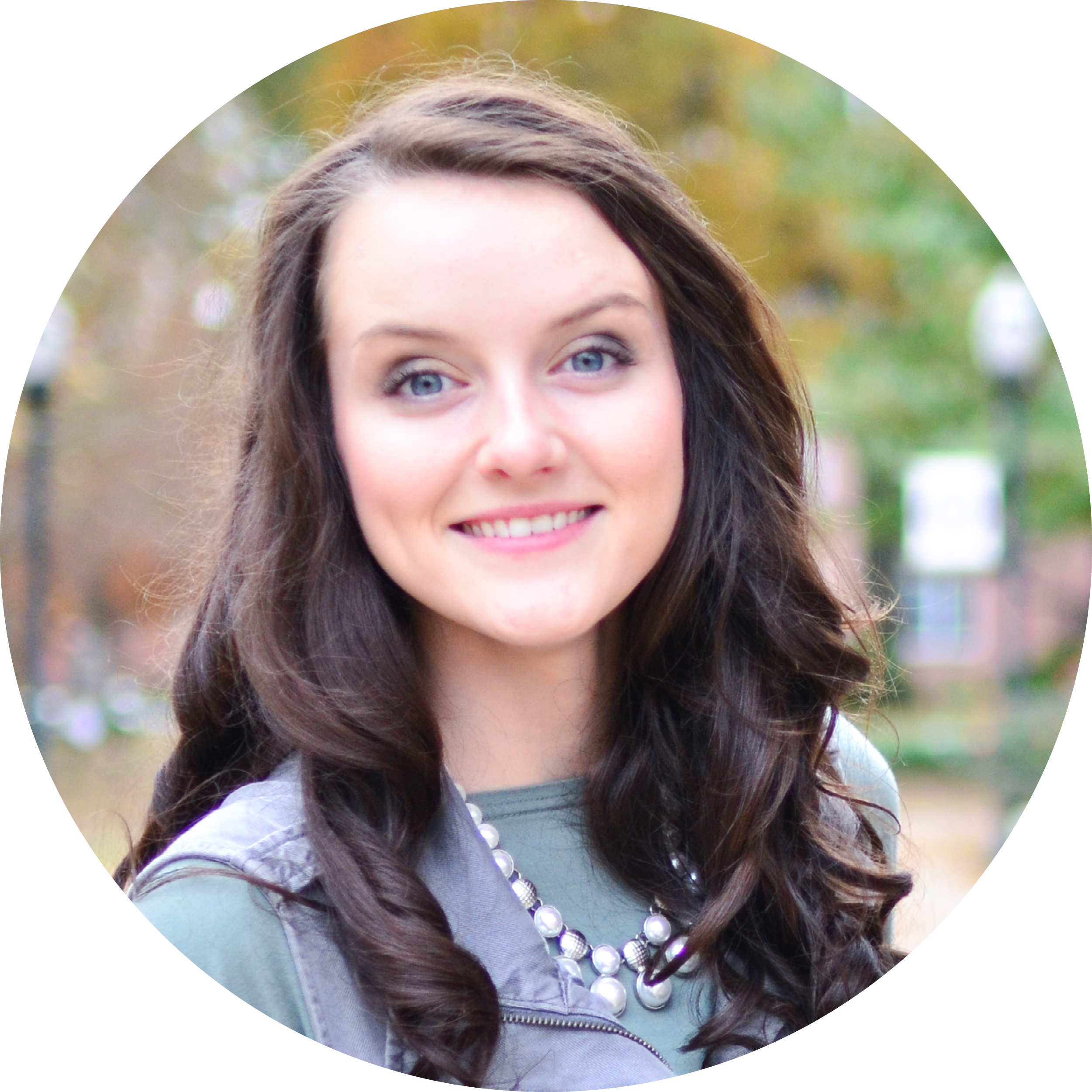 Anna Hurst
2016 communications graduate from Little Rock, Ark.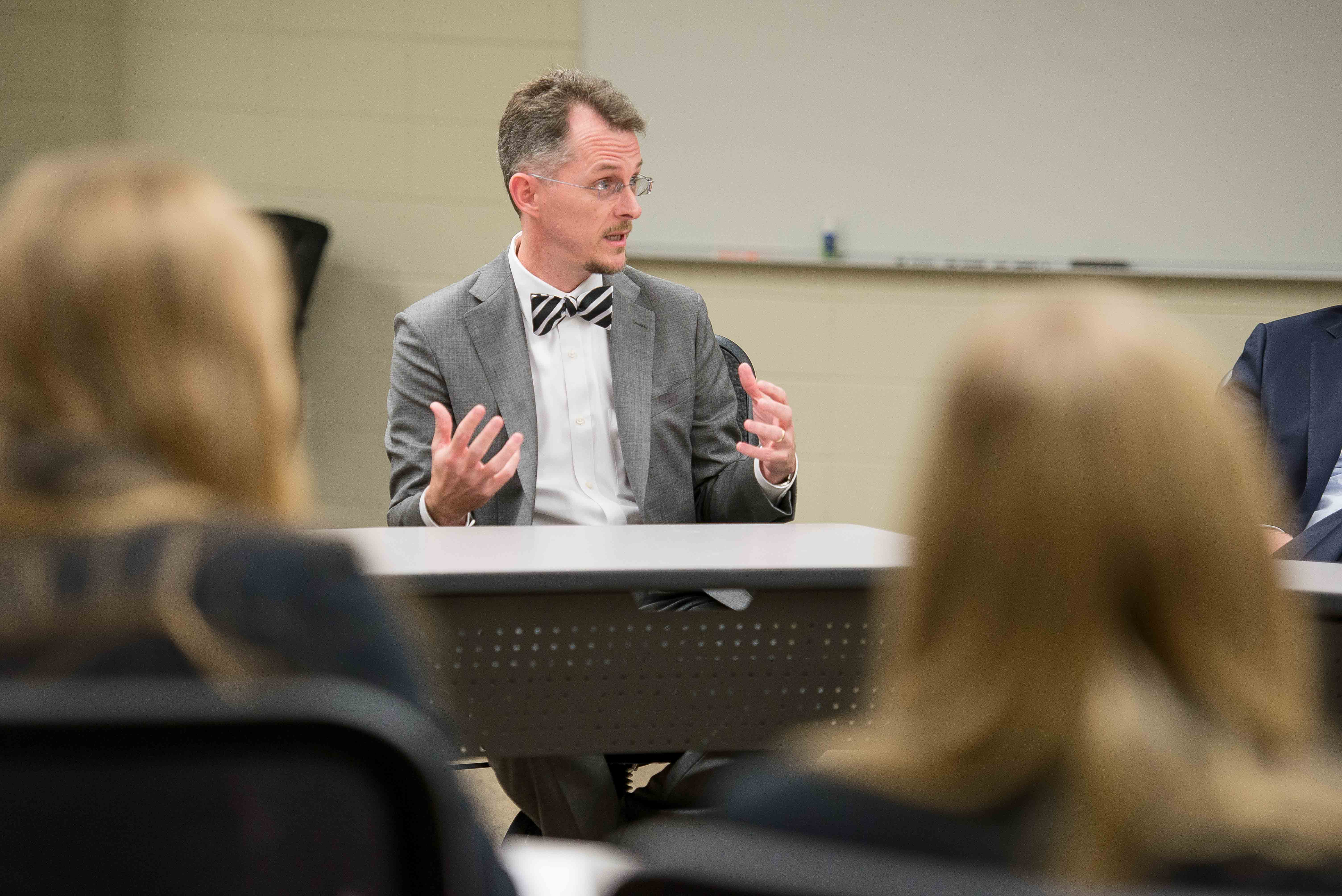 BENEFIT FROM AN ENGAGED AND EXPERIENCED ALUMNI NETWORK
With many notable communications and media graduates nearby – or at least a video chat away – you'll have the opportunity to pick their brains during guest lectures, informal networking and more. Their expertise can help shape your time in the classroom, and may even be the foot in the door for your first job!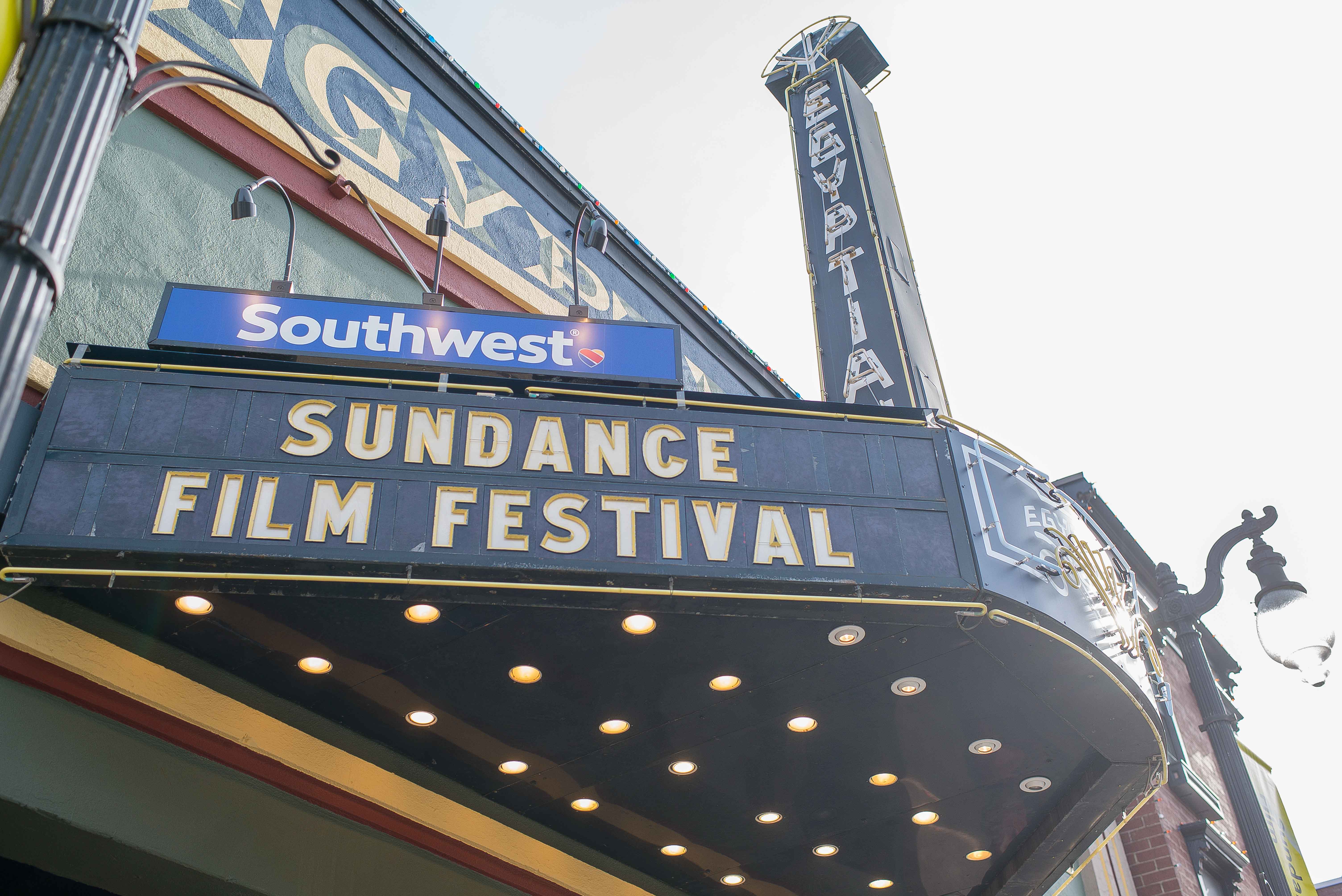 GO, LEARN, TRANSFORM YOUR PERSPECTIVE WITH TRAVEL
Ouachita at Sundance is one of several high-impact travel experiences available to communications students. The class attends Sundance Film Festival each year to see and discuss faith, culture and storytelling at the forefront of the film industry. Then, apply it to your career with a semester of study.
HANDS-ON LEARNING WITH PROFESSIONAL EQUIPMENT
You'll be trained on industry-standard tools of the trade, including the Adobe Creative Suite and cutting edge video, photo and audio equipment. The Turner Studio, Speer Design Labs (two Mac-only computer labs) and publications newsroom are spaces geared toward collaborative and hands-on student learning.
PRACTICAL EXPERIENCE
that sets you apart.
As a communications and media major at Ouachita, you'll have many opportunities to gain hands-on experience outside of the classroom. From working on our award-winning student publications staffs to off-campus internships to serving with campus organizations, there will be an option that fits your needs and passions. Every communications & media major is required to practice their skills on at least two staffs during their junior and senior years and internships are encouraged. Many majors join a staff as a freshman and rise to assistant editor, editor or director positions. These portfolio-building opportunities will take your resume to the next level when it comes to pursuing a career in the field.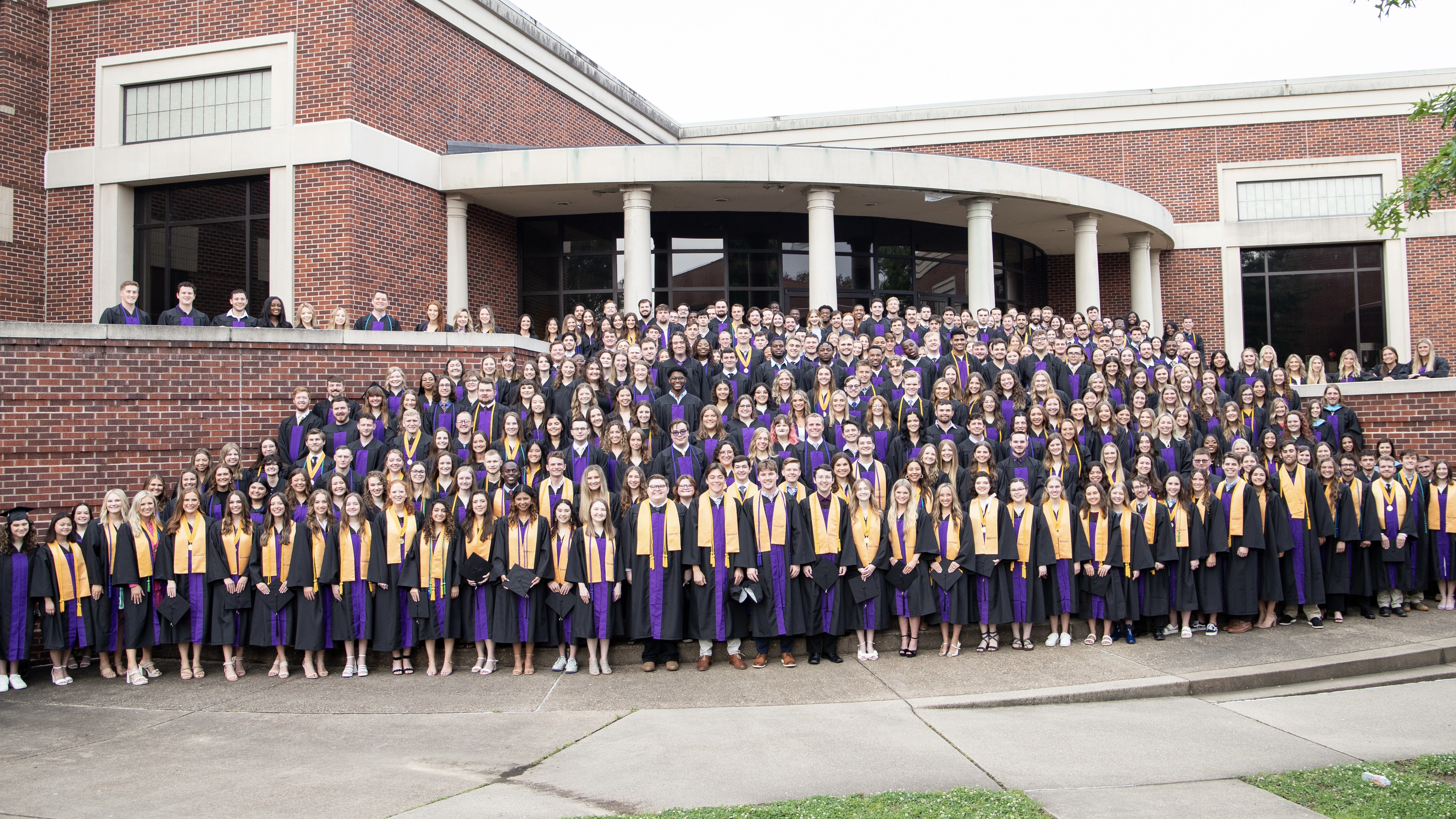 Ouachita recognizes graduates during Commencement exercises May 13
Ouachita Baptist University honored more than 400 students during its 136th Spring Commencement on Saturday, May 13, on the front lawn of Cone-Bottoms Hall. Graduates earned Bachelor of Arts, Bachelor of Science, Bachelor of Science in Nursing, Bachelor of Music, Bachelor of Music Education and Bachelor of Fine Arts degrees, as well as Master of Science degrees, post-baccalaureate certificates for Dietetic Internship and the university's first Master of Education degrees in curriculum & instruction and Master of Science degrees in nutrition.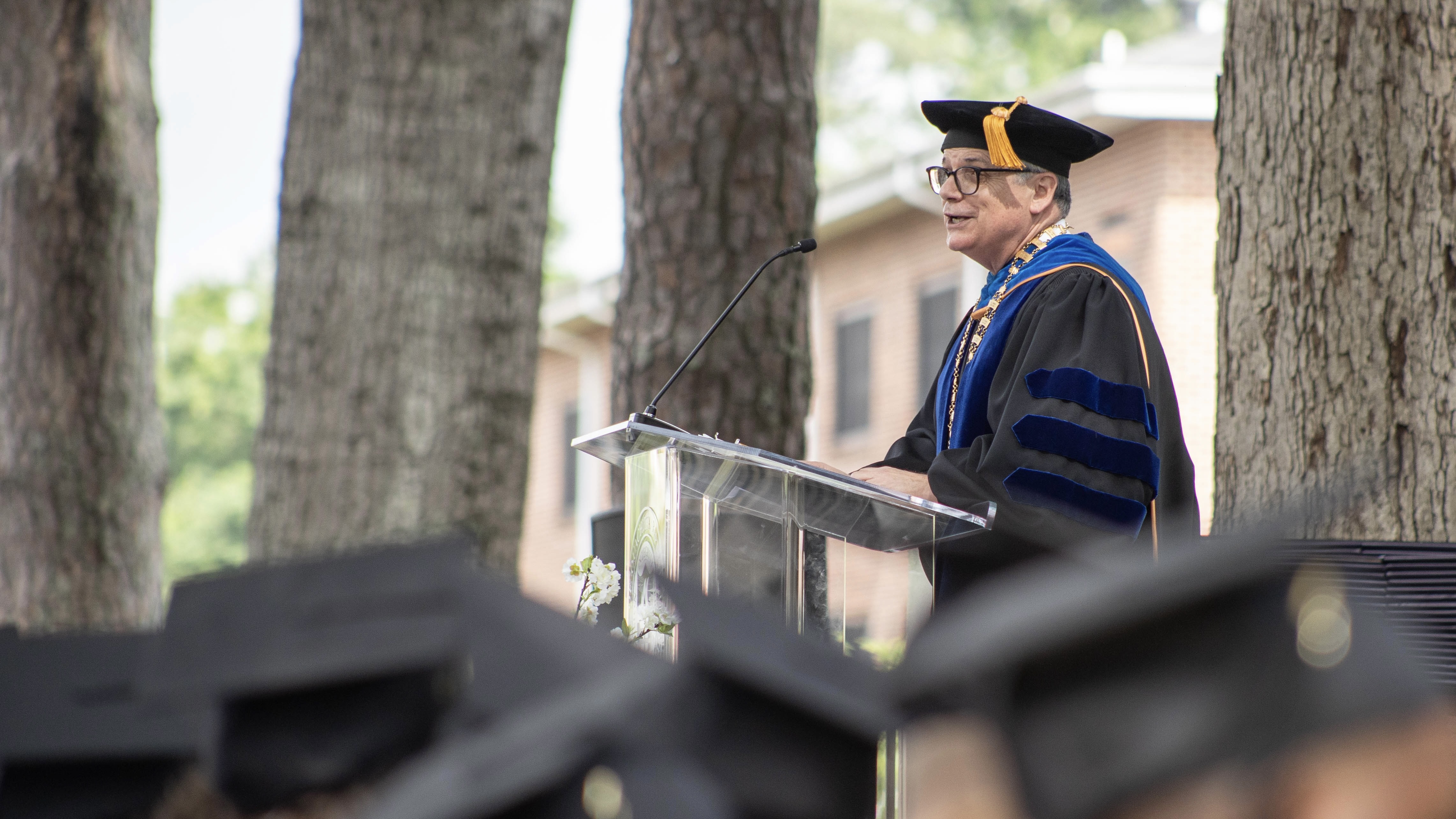 Words of wisdom: Learners rather than knowers
Based on what your predecessors report, your Ouachita education and experience have prepared you exceedingly well. Indeed, the investment in you by faculty and staff, the support of your family and classmates, the time and effort you have put forward and the grace of God help you go from this place with an advantage.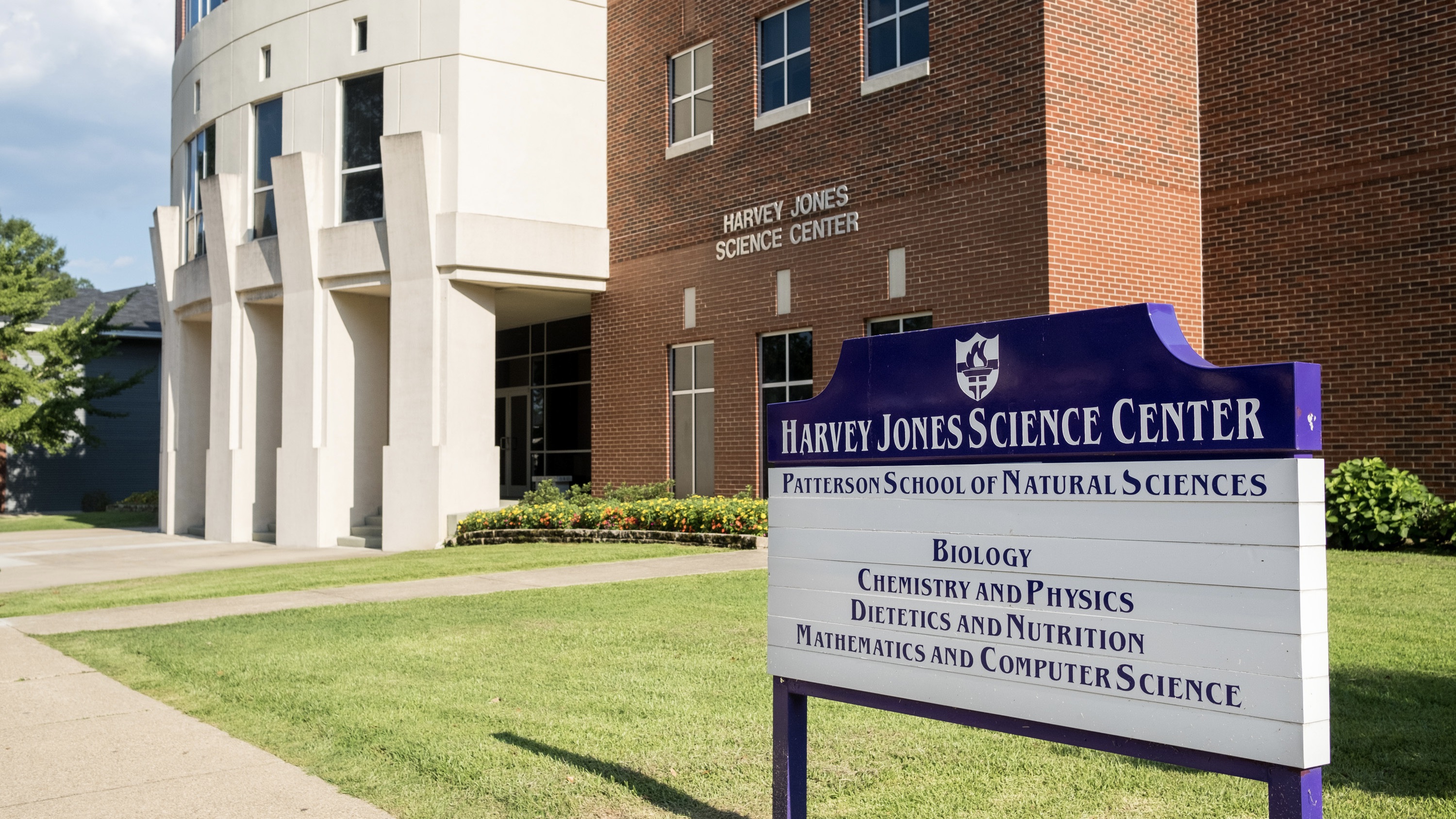 Ouachita senior Rebekah Wendt presents research at ACS national meeting
During the American Chemical Society national meeting, held March 26-30 in Indianapolis, Indiana, Ouachita senior Rebekah Wendt presented findings based on her research using polymers to prepare core-shell nanofibers.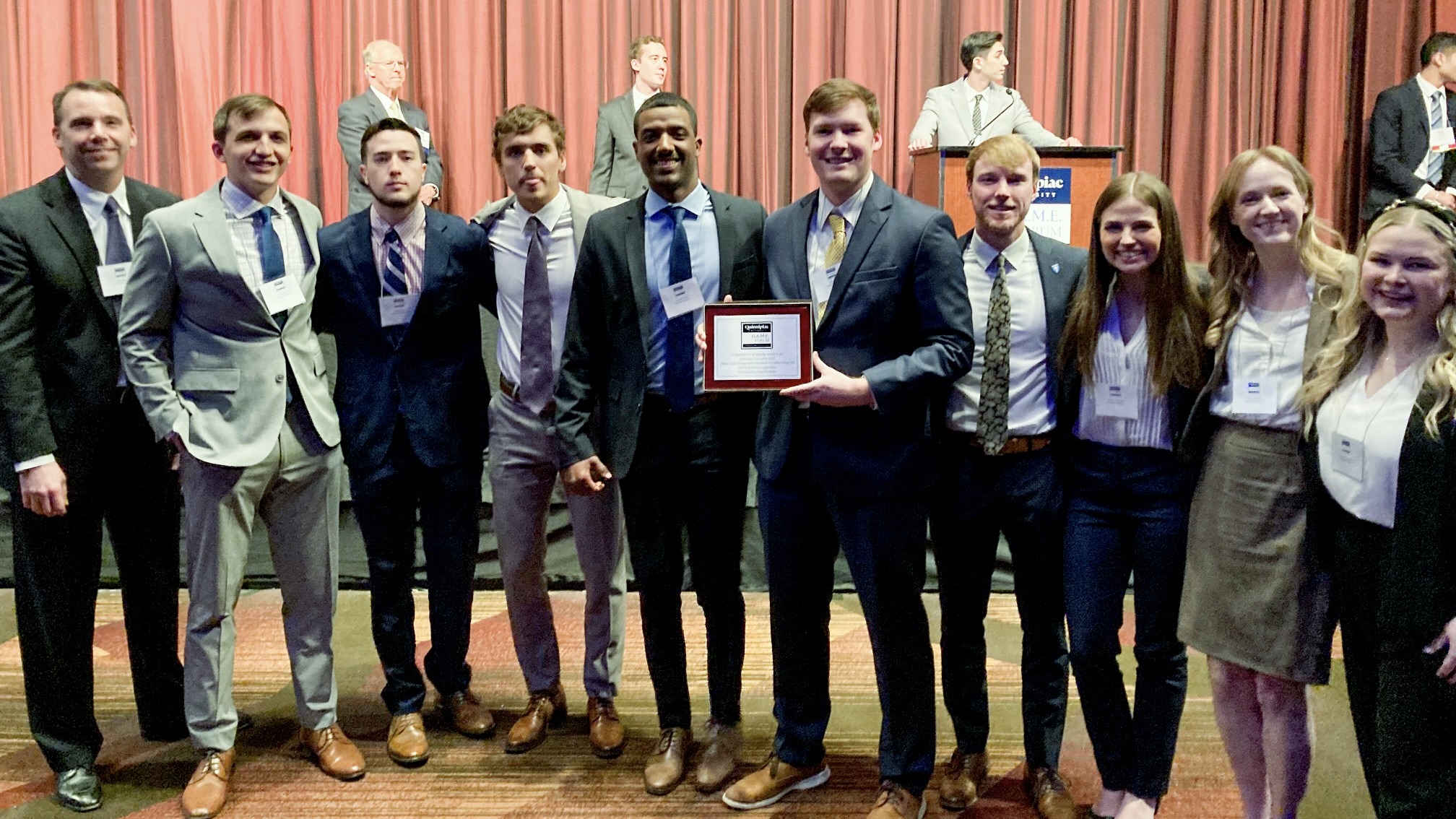 Ouachita finance students earn national award for management of Ary Student Investment Fund
A team of finance students from Ouachita Baptist University placed second at the annual Quinnipiac Global Asset Management Education Forum held March 30-31 in New York City. Ouachita was awarded second place in the undergraduate core portfolio category for 2022 risk-adjusted return on the group's management of the Ary Student Investment Fund, a $2 million stock portfolio.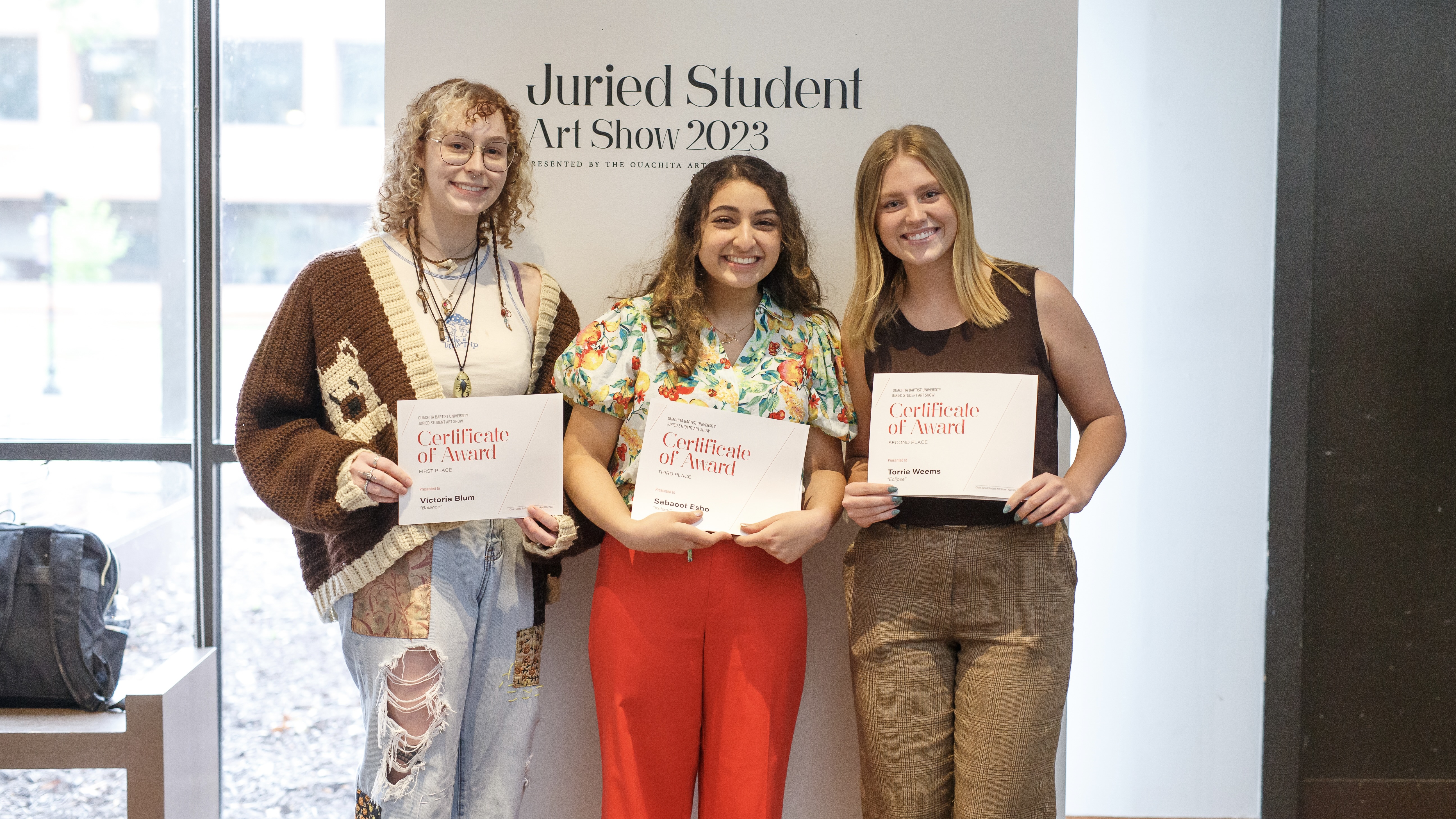 Blum places first in Student Juried Art Show
Ouachita Baptist University sophomore Tori Blum, a studio art major from McKinney, Texas, earned first place in the university's 2023 Student Juried Art Show. Winners were announced during a reception held April 26 in Mabee Fine Arts Center's Hammons Art Gallery to open the show. Sponsored by the Ouachita Art Club, the exhibit features the work of 15 students – including Blum – and will be on display in Hammons Gallery through Oct. 6. It is free and open to the public.
The School of Humanities at Ouachita addresses career and life skills in two key areas – language and communications. The Department of Language & Literature and the Rogers Department of Communications prepare students for a wide range of careers and a lifetime of learning.
GET IN TOUCH
Have a question about Ouachita? Want more information? Shoot us a message!