There is nothing better than watching the sunset from the top of a mountain. Join us as we hike 3-miles round trip up Pinnacle Mountain near Little Rock. After the hike we will head to a restaurant to eat, so bring money for some delicious food. Tacos 4 Life anyone?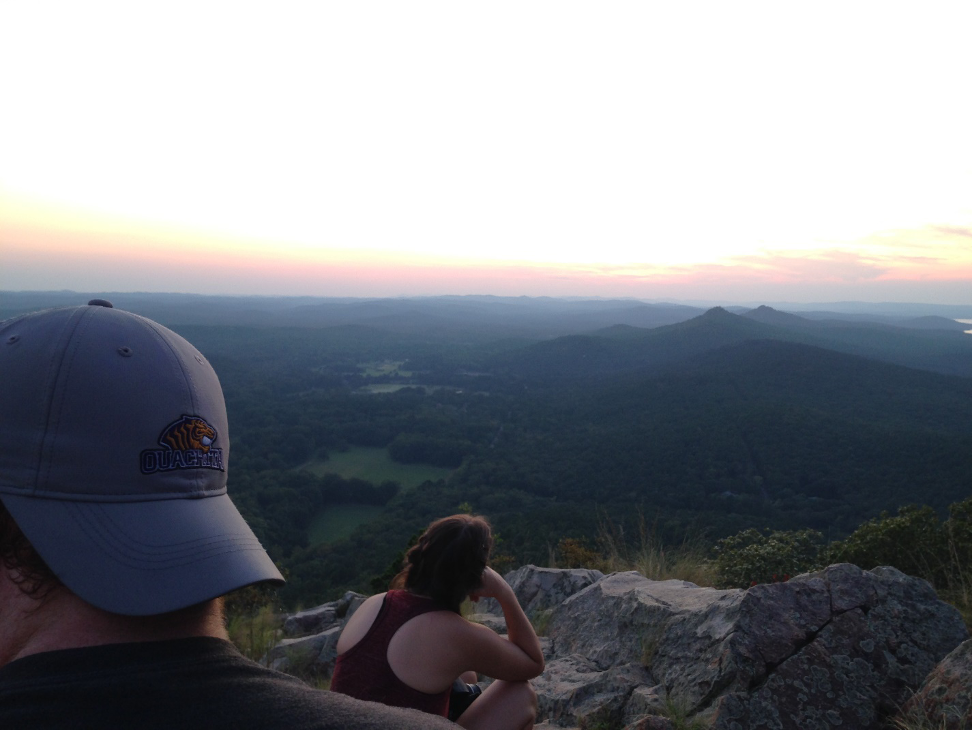 Place: Pinnacle Mountain State Park
Price: FREE (plus money for dinner)
Registration Deadline: No registration deadline. Click here to register.
What to Bring: Water bottle, sunglasses, bug spray, backpack
Meeting Place/Time: Lower SPEC Parking Lot, 3:30 p.m.