One of Ouachita's greatest assets is its campus, a campus that has been built from the many capital gifts provided by our gracious benefactors. Since the 1970s, every building on campus has been constructed or renovated. This growth has distinguished the university as having one of the most beautiful campuses in the region. Most recently, capital gifts have enabled Ouachita to complete the Student Village, Hatcher Wrestling Complex, Cliff Harris Stadium at A.U. Williams Field and the Elrod Center for Family & Community. All of these and other capital gifts are a reflection of the generosity of alumni, friends and foundations. In many instances, Ouachita has honored those whose contributions were crucial to the success of particular projects by naming the projects for the donors.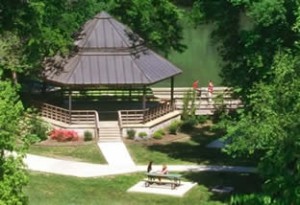 Capital gifts not only build buildings, they endow schools such as the:
Other gifts such as the one that created the Katie C. Speer Pavilion and Gardens add beauty and areas of recreation for the campus. Without these capital gifts and others, Ouachita would not be the university it is today. Through continued support from capital gifts, Ouachita will continue to become a university that provides the highest quality Christian education available.
For more information about capital giving, please contact vice president for development, Terry Peeples (peeplest@obu.edu).