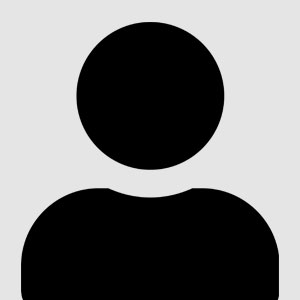 GEOFFREY DURBIN
Visiting Assistant Professor, Division of Music
About
Dr. Geoffrey Durbin joined the faculty of Ouachita Baptist University in 2017 and serves as visiting assistant professor of trombone, euphonium, tuba and musicology.
In addition to his duties at Ouachita, Dr. Durbin is a member of Presidio Brass, a nationally-touring chamber ensemble, based in San Diego, Calif.
Dr. Durbin's virtuosity, musicianship, and versatility has allowed him to enjoy an active livelihood, in-demand as a soloist, educator, clinician and freelance musician, performing all over the United States and abroad, including his most recent guest artist residencies at the International Euphonium and Tuba Institute at Emory University and the Institución Universitaria Bellas Artes y Ciencias de Bolívar in Cartagena, Colombia. Additionally, Dr. Durbin won the first place gold medal at the prestigious Leonard Falcone International Euphonium Competition in 2013.
Dr. Durbin is an XO Brass and Jupiter Performing Artist and performs exclusively on XO Brass instruments. His principal teachers have been Dr. Brian Bowman, Dr. Gary Bird, Dr. John Mueller, Dr. Jeff Baker, Dr. Kyle Mullins and Grant Moore III.
Dr. Durbin currently resides in Benton with his wife, Catherine, and their son, Peter.
Fun Facts
What do you like most about your field?
Music has always been a part of my life. My mother has a degree in music education with an emphasis in clarinet from Messiah College, served as a choir director for many years, and currently is an ordained minister in the Lutheran church. My love for sharing music with people was realized in 11th grade and since then has never dwindled. I have developed a deep love for learning and respectfully communicating ideas and can imagine doing nothing else for a living.
What are your hobbies?
Apart from music, I'm a running enthusiast, a baseball fan (Go Yankees!) and am a self-proclaimed nerd for movies and reading.
Areas of Expertise
Featured Courses Taught:
Trombone, Euphonium, and Tuba Chamber Music Coach




Trombone Ensemble




Tuba/Euph Ensemble




Brass Quintet




Musicology




Music History 1, 2 and 3




Fine Art: Music
Featured Publications/Presentations:
"Leonard Falcone: Artist, Conductor, Pedagogue"
Involvement
Phi Mu Alpha Sinfonia Fraternity of America




International Trombone Association




International Tuba and Euphonium Association