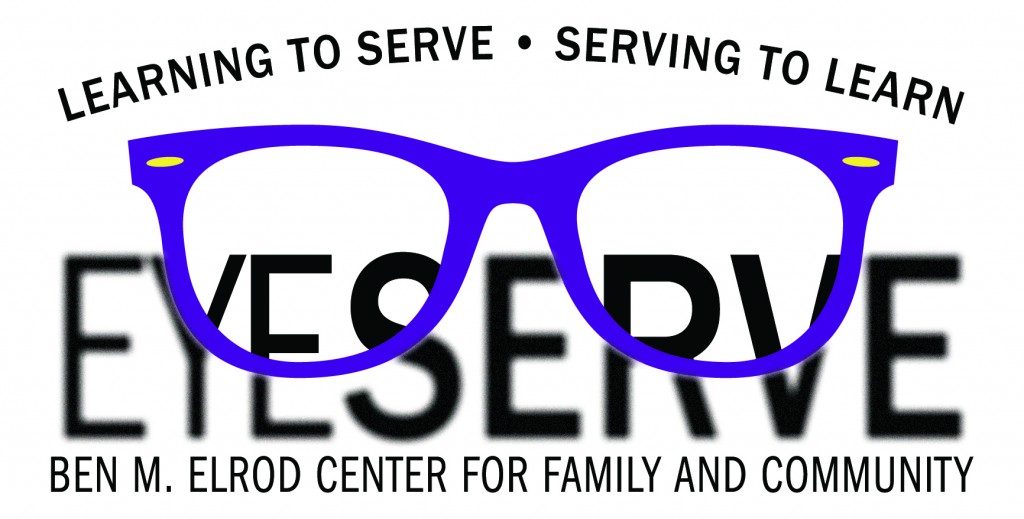 EyeServe is a partnership program between the Elrod Center and Vision Source of Arkadelphia to provide eyeglasses for people in the developing world.

Donate your old prescription eyeglasses that you no longer use. They will be cleaned and graded, then given out to people in the developing world by volunteer teams working under the supervision of optometrists.

A donation box is located in the Elrod Center.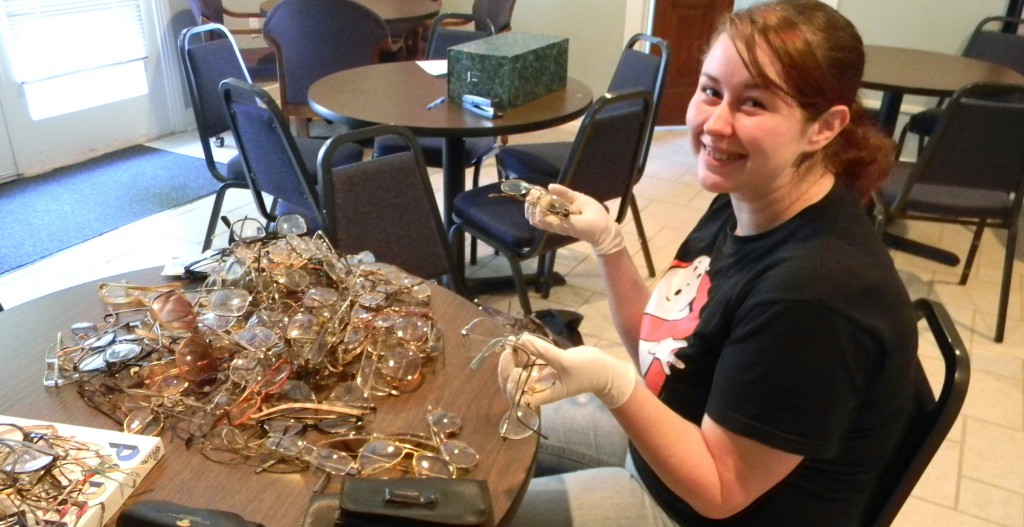 Ouachita student Sandy Robinson sorts and counts donated glasses.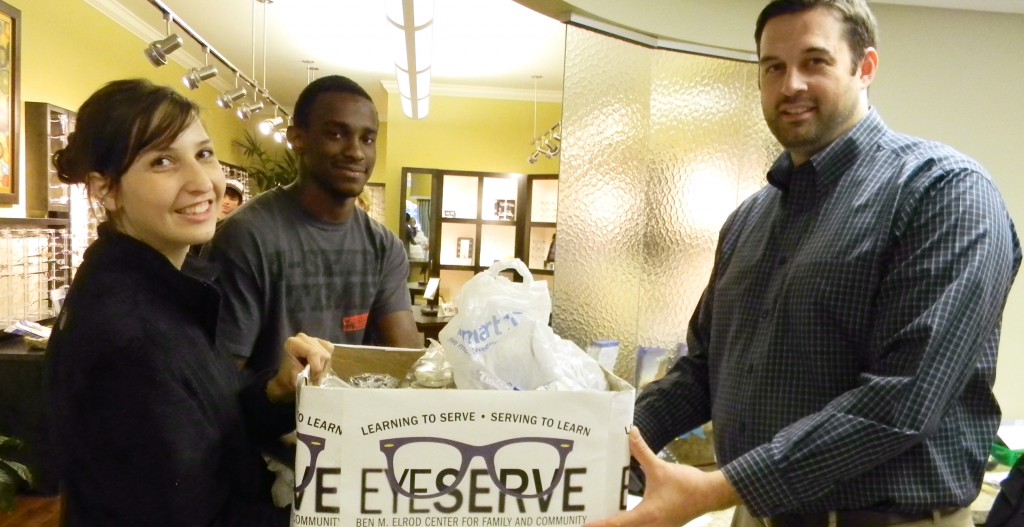 Dr. Marc Corozza, optometrist at Vision Source of Arkadelphia, receives donated glasses from Ouachita students Tayler Koller and Jasper Jackson.