Foster Grandparent Program volunteers work with other professionals to provide children a better chance to learn, grow, gain confidence and reach toward their potential as productive members of the community. In return, the volunteers benefit physically, mentally, emotionally and financially.
Men and women ages 55 and older are invited to participate as foster grandparent volunteers to serve at-risk children and youth one-on-one to help them achieve a healthier future – academically, physically and emotionally. Ouachita's program includes approximately 75 volunteers serving more than 500 children in 10 schools, five Head Start programs, four schools for disabled children, one after school program and five pre-school programs. Its service area covers Arkadelphia, Malvern, Hot Springs, Amity, Sparkman, Gurdon and Prescott.
Volunteers with limited income are eligible to receive a small hourly stipend and mileage reimbursement for their services. The stipend is not taxed or reported as income, nor does it affect eligibility for other benefits. Those who exceed income guidelines may volunteer without reimbursement for any number of hours desired. Stipend eligibility is reassessed annually.

Volunteer Requirements
15-25 hours per week
Desire to help children with special needs
No criminal background
Willingness to work under supervision

Benefits to Volunteers
Something worthwhile to do
Non-taxable stipend & travel reimbursement (for eligible volunteers)
Continued job training
Free daily meal
Annual physical
Secondary accident insurance
Improved health
Satisfaction and fun!

For more information
Donna Reynolds
Director, OBU Foster Grandparent Program
reynoldsd@obu.edu // (870) 245-5195
Natalie West
Administrative assistant
westn@obu.edu

OBU Foster Grandparent Program
410 Ouachita Street, OBU Box 3661
Arkadelphia, AR 71998
More about the Foster Grandparent Program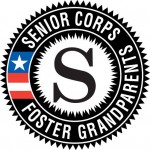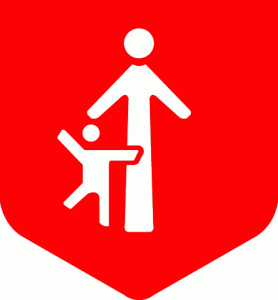 The Foster Grandparent Program began as a nation-wide initiative in 1965, and Ouachita's program began in 1980. The OBU program is one of seven in the state of Arkansas and one of more than 300 across the U.S. Known as "Senior Corps" members of the Corporation for National Service, foster grandparents are now included in the President's "Freedom Corps," inaugurated after 9/11.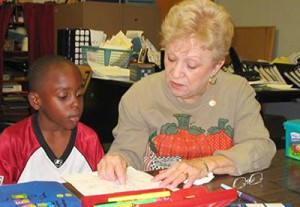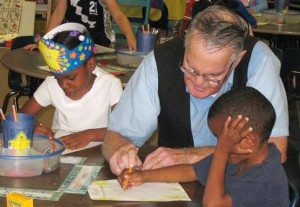 Watch a brief video about the impact foster grandparents have nationwide.