Healthy Relationships Week
Healthy Relationships Week 2021 | March 1-6
"Making Connections, Strengthening Bonds"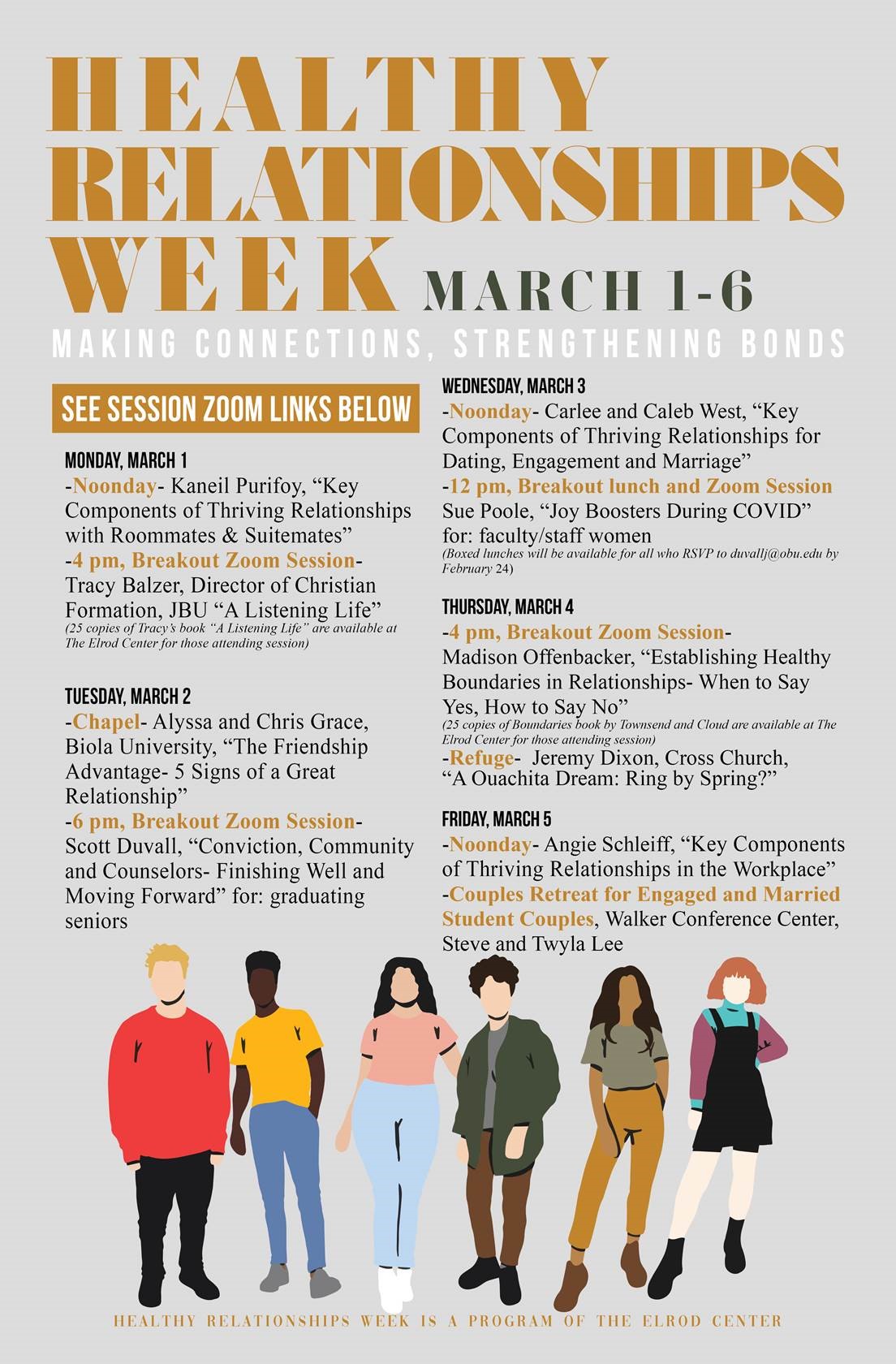 Healthy Relationships Week is a week dedicated to helping students make connections and strengthen bonds with each other.


"We cannot underestimate the importance of learning how to establish and maintain healthy relationships in all areas of life whether it be family, friendships or dating, engagement and marriage. When your relationships are good with others this creates a sense of well-being in all areas of your life. We want to provide our students with the tools they need to succeed and flourish in their interactions with others."
Judy Duvall, associate director of the Elrod Center

"The Elrod Center was established to highlight the importance of community and the need to be fully engaged in it. At the heart of community are the relationships that people enjoy with each other. Those relationships can be the source of the greatest joy when they are healthy and the source of the deepest pain when they become dysfunctional. Our goal for the week is to make sure that we remain lifelong learners in managing our relationships."
Ian Cosh, vice president for community and international engagement and director of the Elrod Center

For more information contact:
Judy Duvall, associate director of the Elrod Center
duvallj@obu.edu // (870) 245-5320