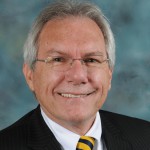 Ian Cosh
Vice President for Community and International Engagement
coshi@obu.edu
M.B.A., Louisiana Tech University
B.A., Ouachita Baptist University
Engineering Diploma, Post Office Engineering College, Zimbabwe
Ian brings 30 years of experience in the corporate and higher education administration community to this position. He is widely traveled and has worked on humanitarian service projects in various countries. His primary duties focus on program and resource development for the center. He also works closely with the president on university outreach initiatives and strategic planning.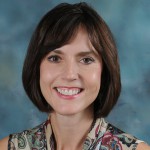 Judy Duvall
Associate Director
ElderServe Coordinator
duvallj@obu.edu
B.A., Ouachita Baptist University
Judy coordinates volunteer opportunities in the community for students, faculty and staff. She oversees Tiger Serve Day, ElderServe, Healthy Relationships Week, Thanksgiving Baskets and TranServe. As the ElderServe coordinator, she connects Ouachita students with area senior adults in order to build relationships and meet needs. Judy graduated from Ouachita with a degree in sociology.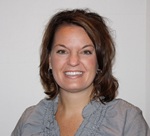 Leigh Anne McKinney
Assistant Director
Coordinator of Public School Initiatives
mckinneyl@obu.edu
B.A., Ouachita Baptist University
Leigh Anne coordinates all public school and on-site tutoring programs in which OBU student tutors are paired with Arkadelphia students for one-on-one tutoring. She graduated from Ouachita with a degree in Business in 1995. Previously, she has worked at OBU for nine years, in the offices of International Programs and Financial Aid.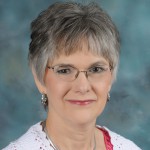 Diane Runyan
Administrative Assistant
runyand@obu.edu • (870) 245-5320
Former student, Ouachita Baptist University
Former student, Henderson State University
Diane came to Arkadelphia in the early 1970s to attend Ouachita. While a student she was married and later attended Henderson State University. She worked at Citizens Bank until she was promoted to become a stay-at-home mom. After her children entered school, she substituted in the school system. She left that position to begin her 21 years of service at Third Street Baptist Church. In 2005 she was employed at the Elrod Center. She and her husband have three children and four grandchildren.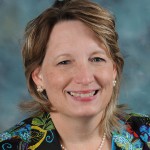 Elizabeth Kelly
Research Associate
Assistant Professor of Sociology
kellye@obu.edu
B.G.S., University of Texas
M.A. & Ph.D, Baylor University
Dr. Kelly has served as a research coordinator for the Talitha Koum Institute for at-risk children and families in Waco, Texas, as well as lecturer and adjunct instructor for Baylor University and McLennan Community College. She holds a Bachelor of General Studies degree in sociology, communication and natural sciences from the University of Texas at Tyler; a Master of Arts in sociology from Baylor; and a Ph.D. in applied sociology from Baylor. She leads the applied research program at the Elrod Center.