Vice President for Community and International Engagement
Email: coshi@obu.edu


M.B.A., Louisiana Tech University
B.A., Ouachita Baptist University
Engineering Diploma, Post Office Engineering College, Rhodesia (now Zimbabwe)

Ian brings 30 years of experience in the corporate and higher education administration community to this position. He is widely traveled and has worked on humanitarian service projects in various countries. Ian has personally visited all of Ouachita's study abroad sites and serves as the liaison between the university and each partner institution. He supervises and coordinates Ouachita's many study abroad experiences.
---
Assistant Director of International Education
Email: gattisa@obu.edu


M.A., Wheaton College
B.A., Ouachita Baptist University
Amy primarily works with recruitment and retention for international students, missionary kids and third culture kids. She also teaches English as a Second Language classes, including the American Culture and History class held each fall. Amy has traveled and lived abroad as both a student and as a teacher and enjoys welcoming students from around the world to campus.
---
Coordinator of the English As a Second Language Program
Email: coshs@obu.edu


M.A.,Carson-Newman College
B.S., Ouachita Baptist University
Teaching Diploma, University of Rhodesia, Rhodesia (now Zimbabwe)

Sharon coordinates the English as a Second Language Program, working closely with students as their teacher, advisor and mentor. She has been teaching English as a Second Language at Ouachita since the program's beginnings in 1993. She was born in the U.S. but grew up in Rhodesia (now Zimbabwe), where she met and married Ian. They lived in South Africa from 1980-84, after which they moved to Arkadelphia. Sharon and Ian have five adult daughters and 10 grandchildren.
---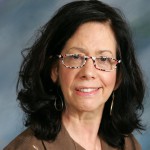 Administrative Assistant
Email: jacksont@obu.edu; Phone: 870-245-5197

Tanya grew up in Little Rock and married her high school sweetheart. After a stint in the military, her husband brought the family to Arkadelphia to attend and graduate from Ouachita, where she also attended classes as a part-time student. After positions in ministry from Florida to Alaska, she and her family settled back in Arkadelphia, where her oldest daughter was attending Ouachita. She joined the Grant Center for International Education in 2008.
---
Visit us in the Grant Center in Lile Hall, suite 100.