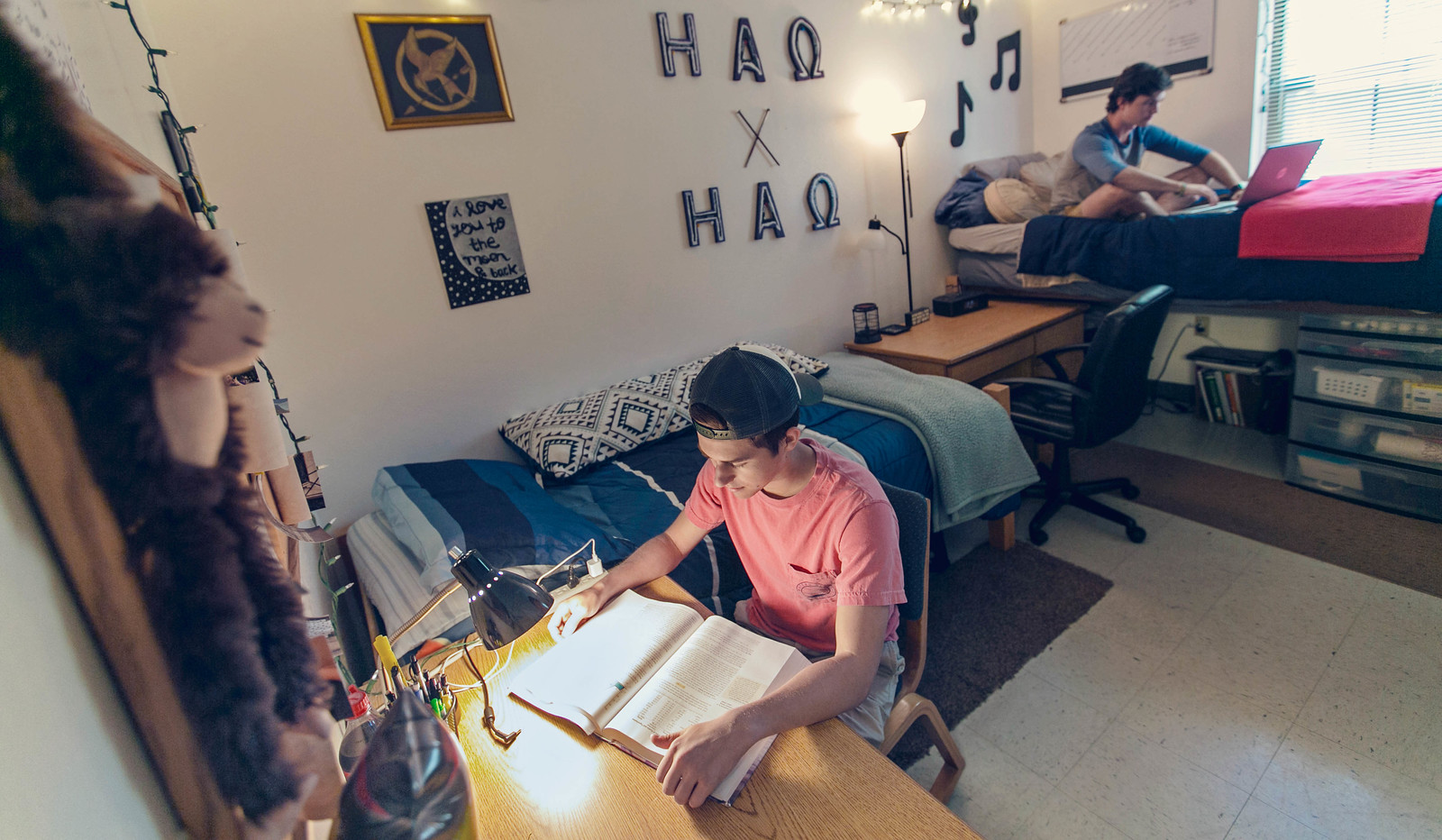 Anthony Hall was completed just in time for move-in day in August 1994. Housing 136 upperclassmen, Anthony provides apartment-style living in suites for four. Each suite is arranged with two separate bedrooms and a shared living area and bathroom.

Anthony Hall is perfect for upperclassman males who desire a middle ground between the independence of an apartment and the campus connection of a traditional residence hall. Residents receive the academic and social benefits of living on campus while simultaneously enjoying the increased autonomy and space that an apartment would provide.

Residents often enjoy playing ping-pong, video games and tabletop games with other residents.
Dimensions and Furnishings

Both bedrooms are furnished with beds, desks and closet shelving, and the shared living area is furnished with a couch and armchair.

The living room dimensions are 10′ x 13′ and each bedroom is 9'11" x 13'10". The living room has one large window measuring 61″ x 94″. Each bedroom has a 60″ x 29.5" window. The lavatory/kitchen area has room for a microwave and small refrigerator, allowing residents to create a personalized kitchenette.

Carpet may be placed in the room but not attached to the floor. Other alterations to the room, such as ceiling fans, are not permitted. University-owned furniture (beds, desks, shelving, etc.) may not be removed from the room.

There is a lobby on each floor with a ping-pong table and a foosball table in the second floor lobby. The second and third floor lobbies have connected study areas for Anthony Hall residents.

Residents may only hang items on the walls with Residence Life provided nails.
Residence Life Staff

A full-time Resident Director and four student Resident Assistants live and work in Anthony Hall. They strive to cultivate enriching relationships with each resident and to connect residents to their greater campus. Handicapped rooms are available.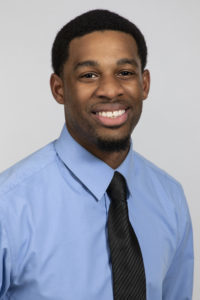 Resident Director: Mr. KaNeil Purifoy
RAs: Riley Carson, Jacolby McCray, Jeremy Beavers, Robbie Otero


The Anthony Hall staff seeks to provide a safe and welcoming environment within the hall and can aid residents with any needs they may have.


Check out your residence hall on our virtual tour!