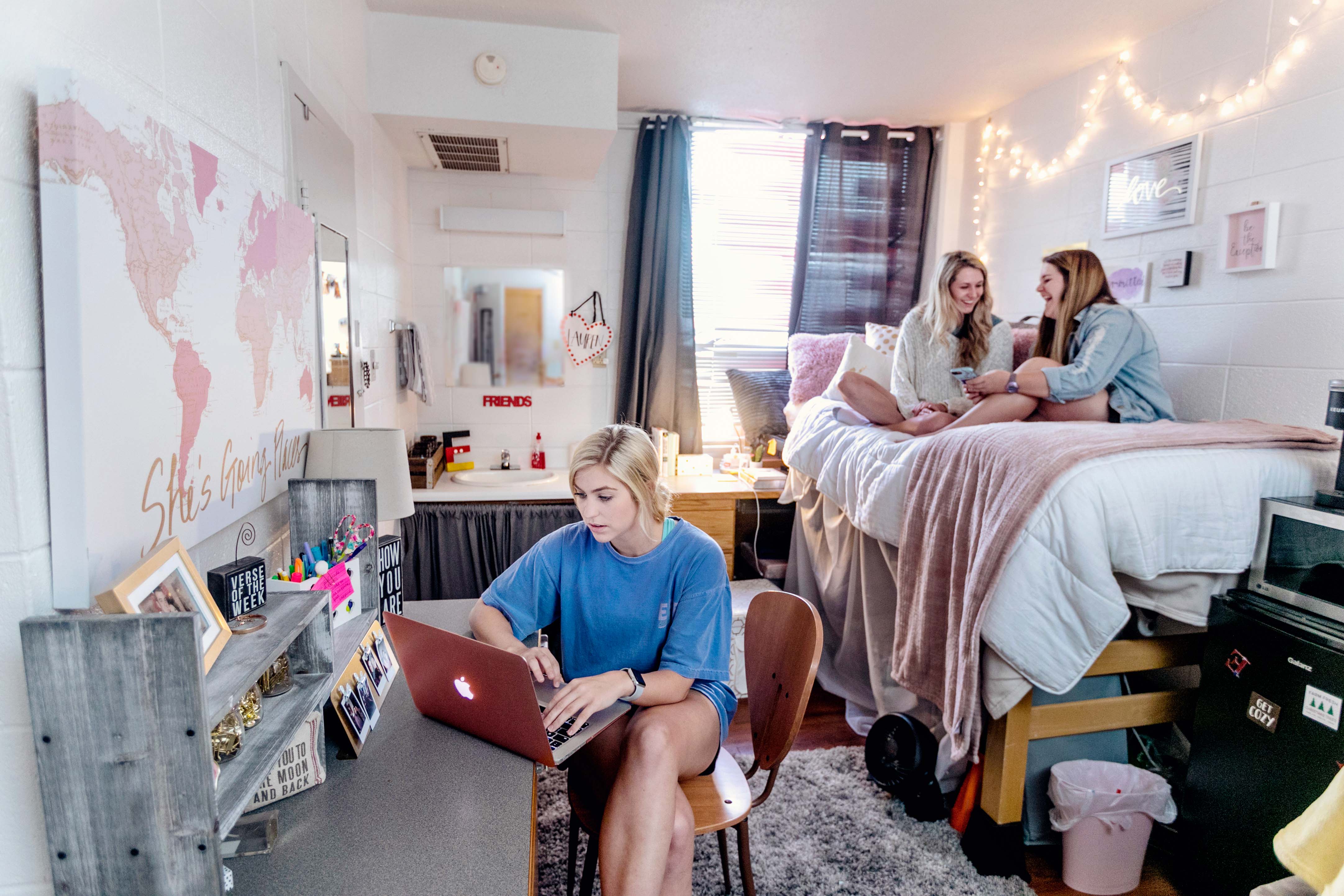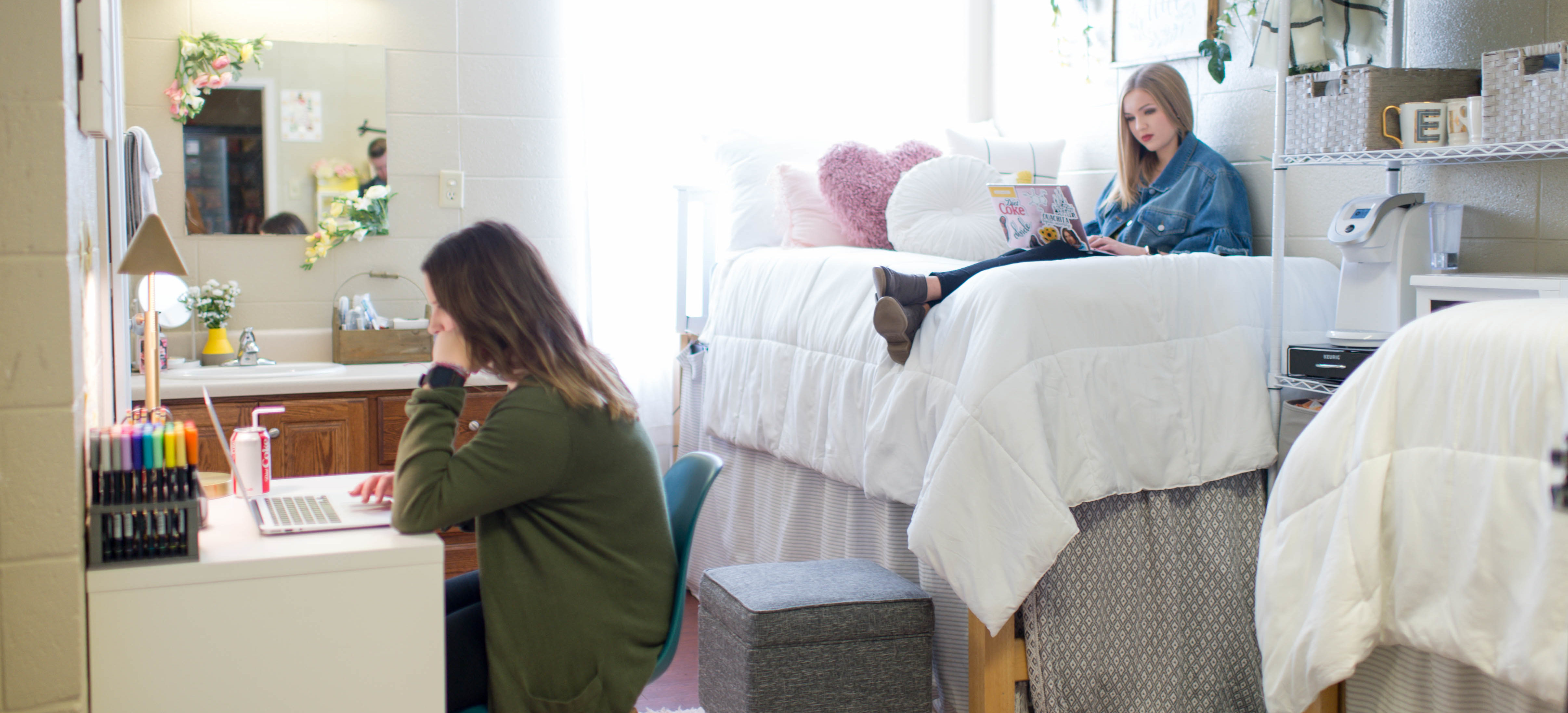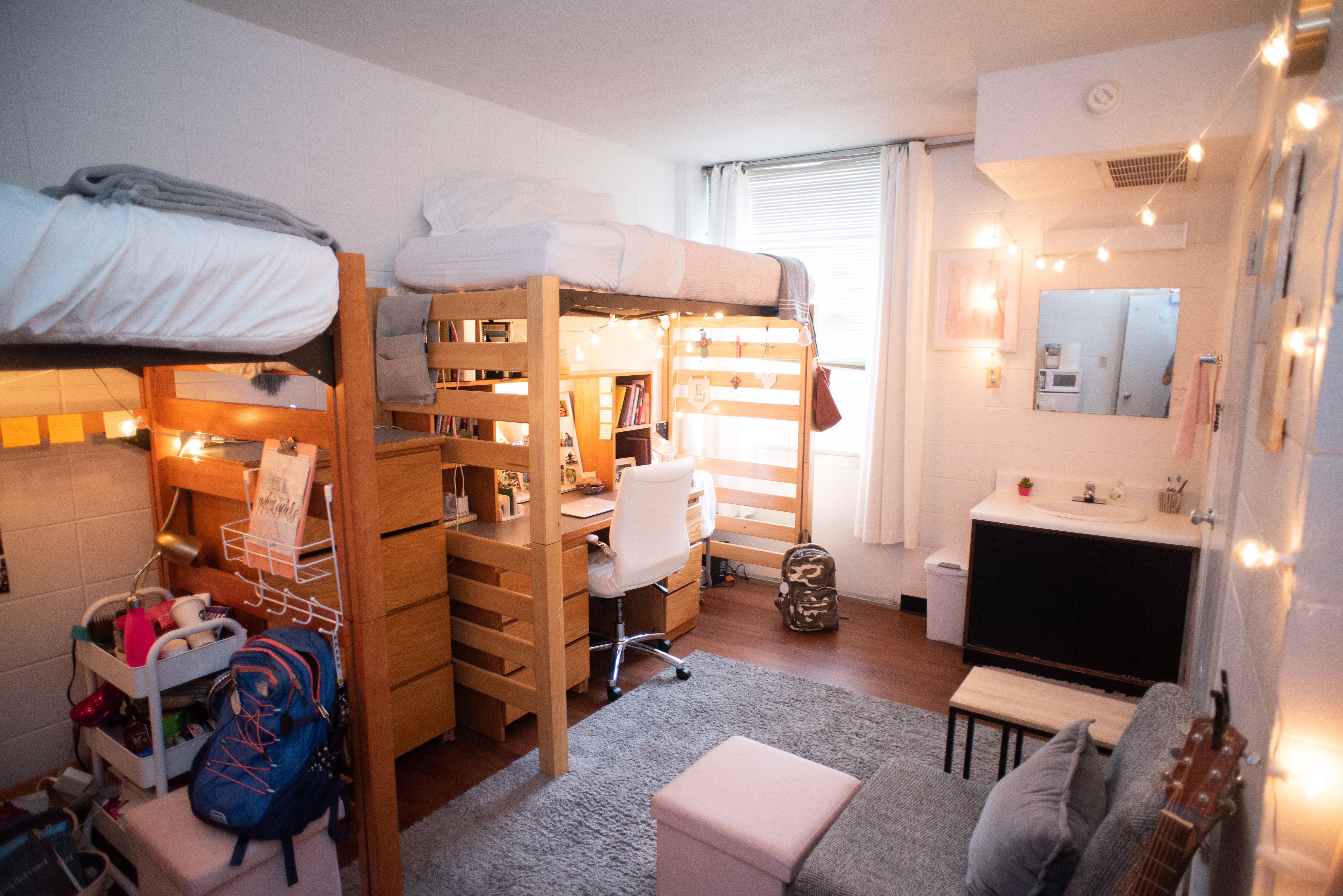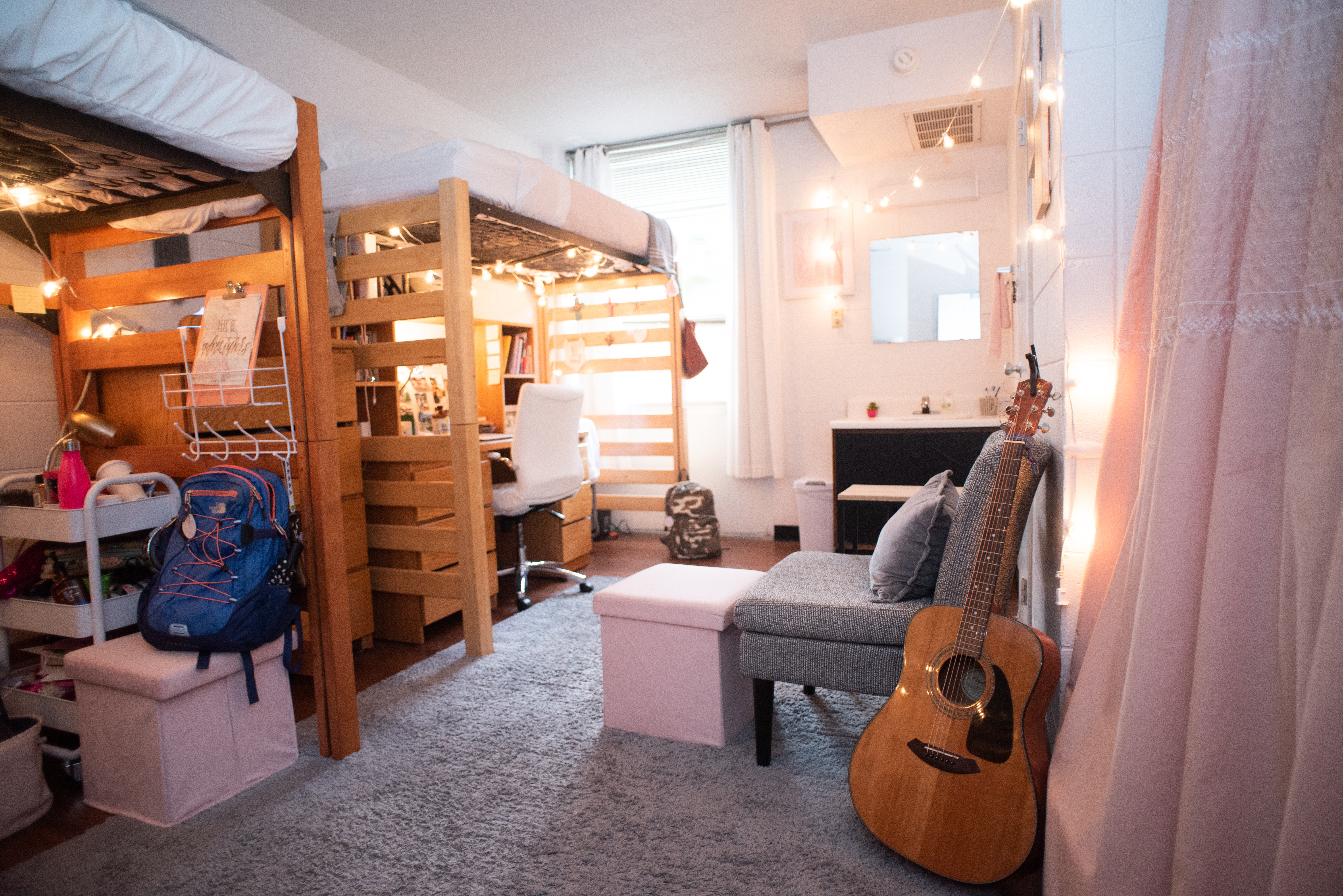 Frances Crawford Hall is named in honor of Frances Crawford, a 1918 graduate of Ouachita. Ms. Crawford later worked at Ouachita for six decades. From the time of its completion in the late 1960s until 2009, Frances Crawford Hall was home to another Ouachita legend, Rosemary Chu. "Mom Chu" lovingly served as Frances Crawford West's Hall Director for 42 years.
Frances Crawford Hall has an East and West wing, each housing 147 freshmen and upperclass women. Arranged in suites, each room has its own sink and shares bathroom facilities with the adjacent room.

Check out your residence hall on our virtual tour!
Residence Life Staff: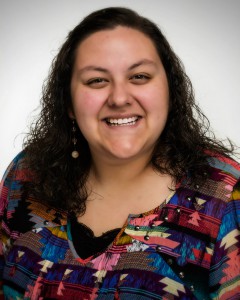 Resident Director: Hannah Pilcher

RAs: Betsy Patterson, Melody Stotts, Lesley May, Jennifer Johnson, Fallon Carder, Madison Allen
Room Details: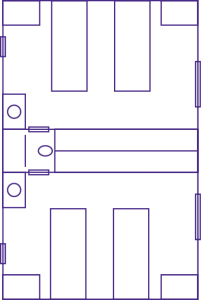 Each room is 12' x 17' and contains one window 66" x 50". Each room is furnished with two beds, two desks, two chairs and two closets. Some rooms include drawer space with a dresser or nightstand. Additional storage is available above the closet area.

Carpet may be placed in the room but not attached to the floor. Other alterations to the room, such as ceiling fans, are not permitted. University-owned furniture (beds, desks, shelving, etc.) may not be removed from the room.

3M Command Strips and white sticky-tack are the only acceptable way to secure anything to the walls in Frances Crawford Hall.