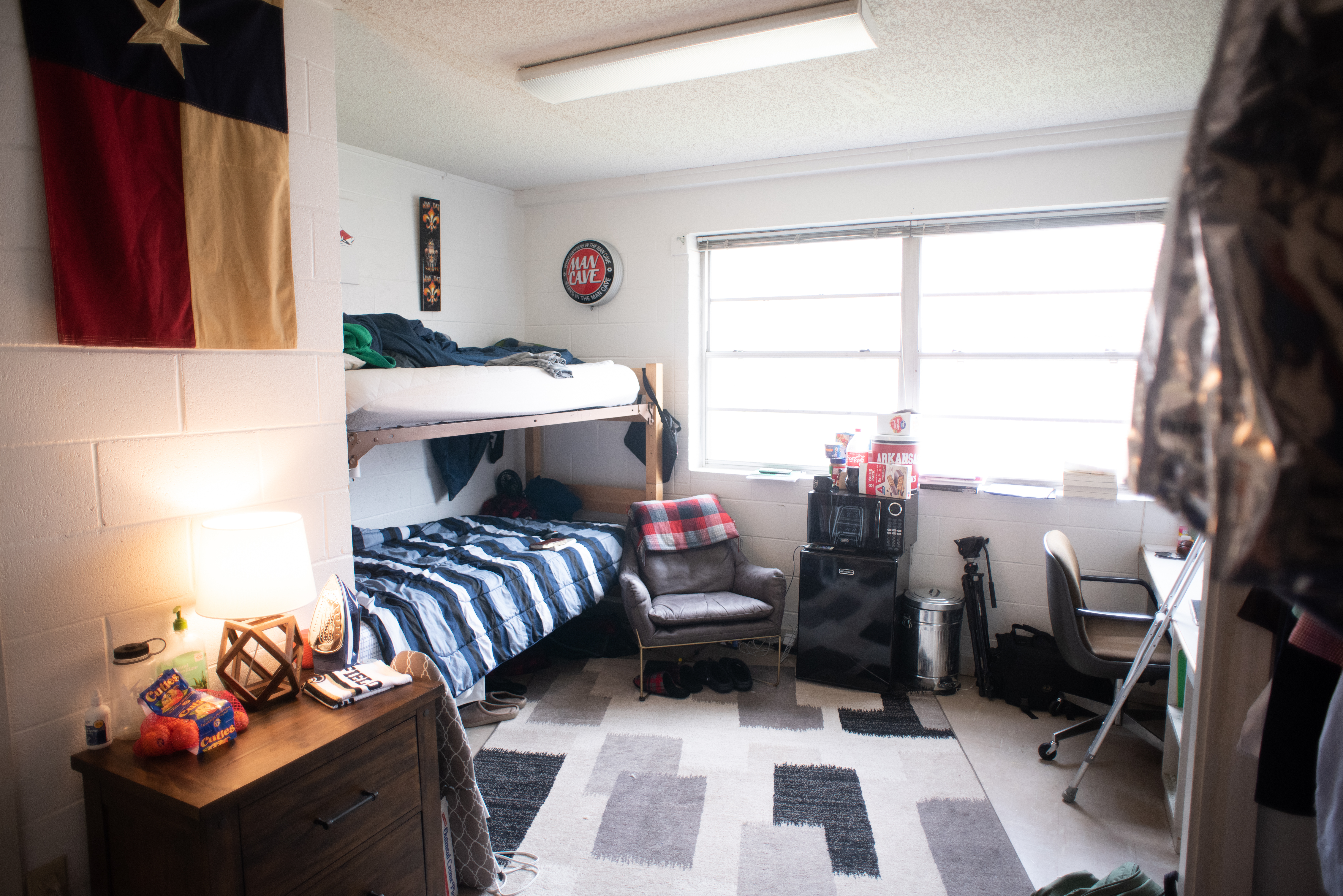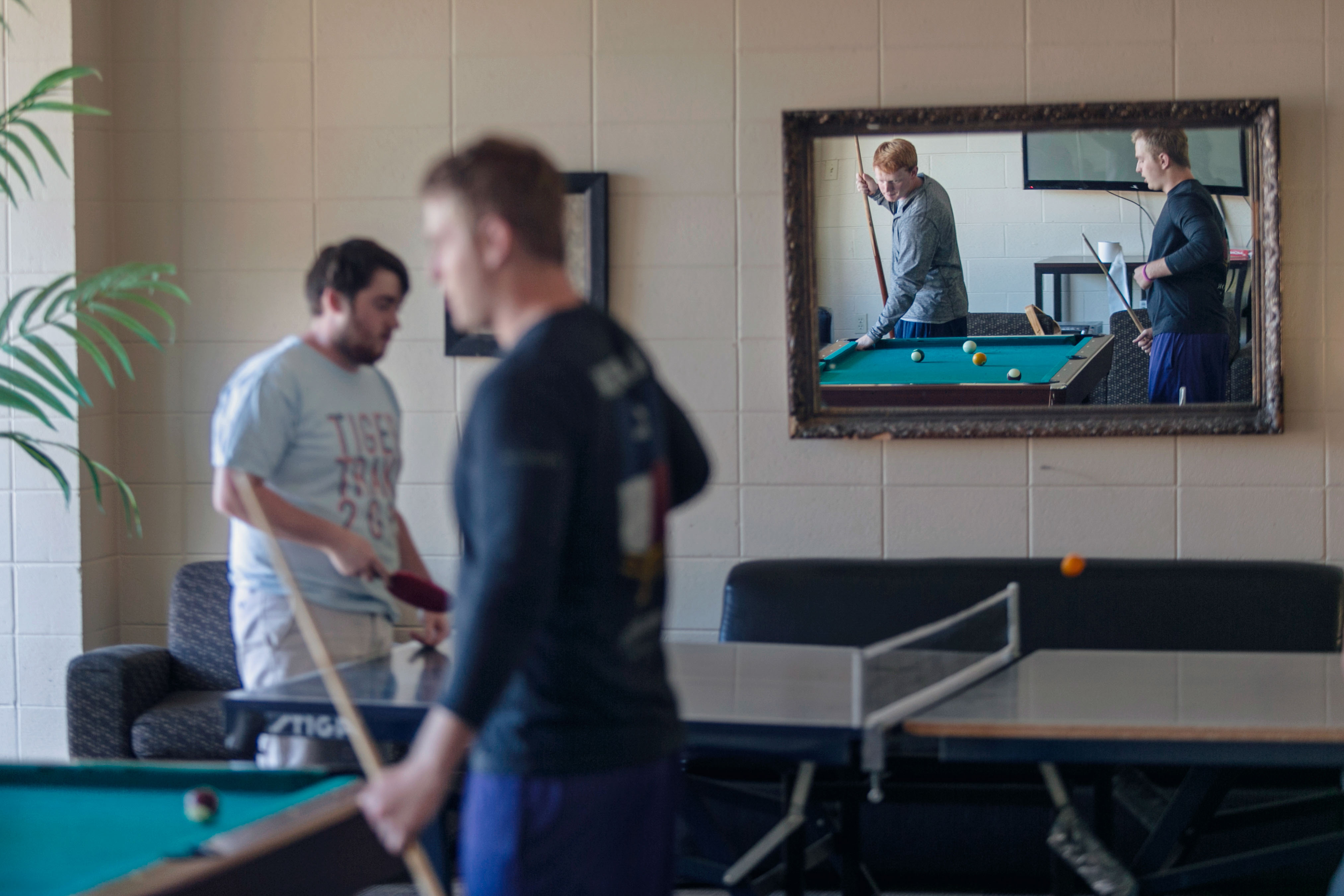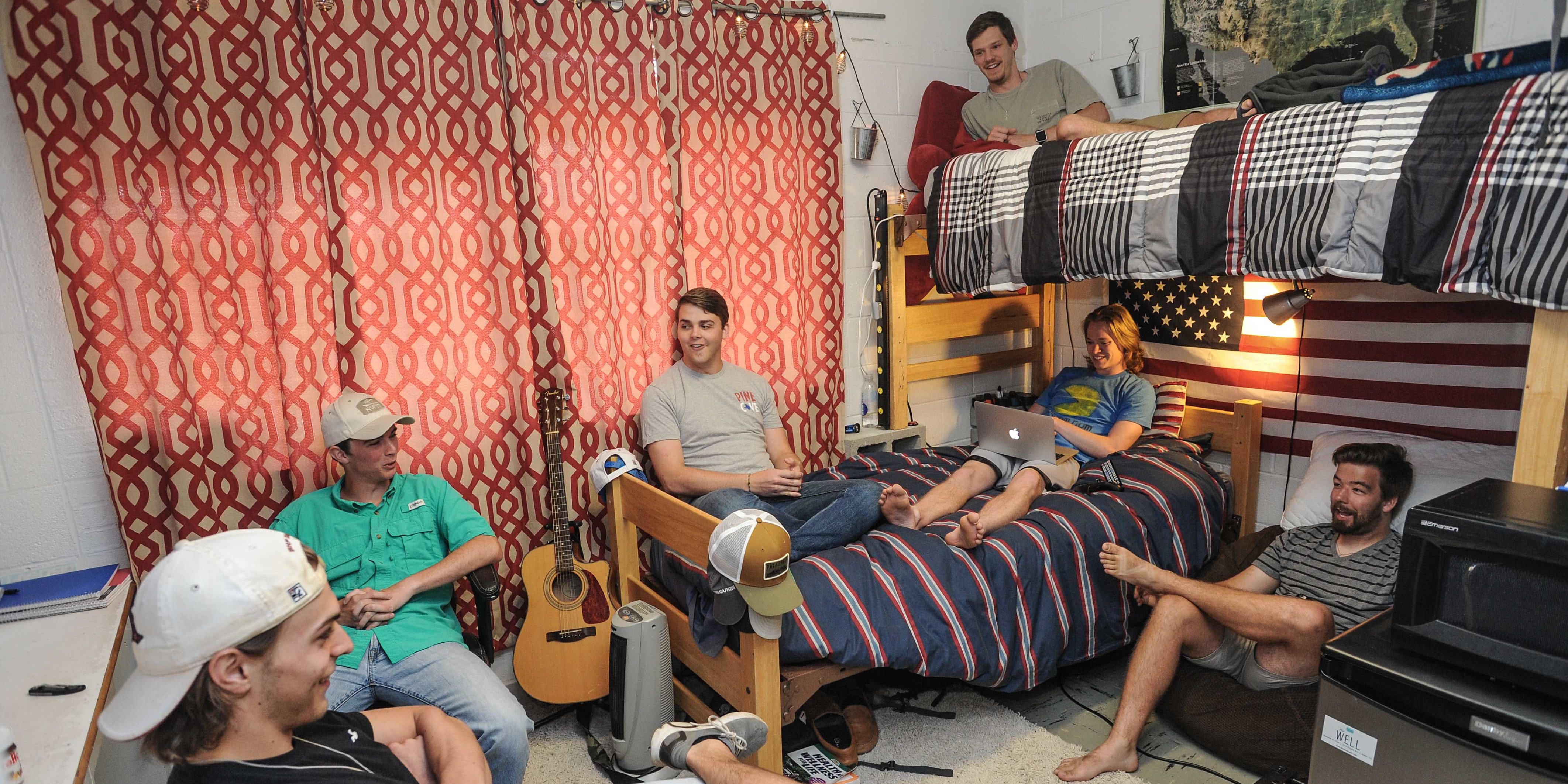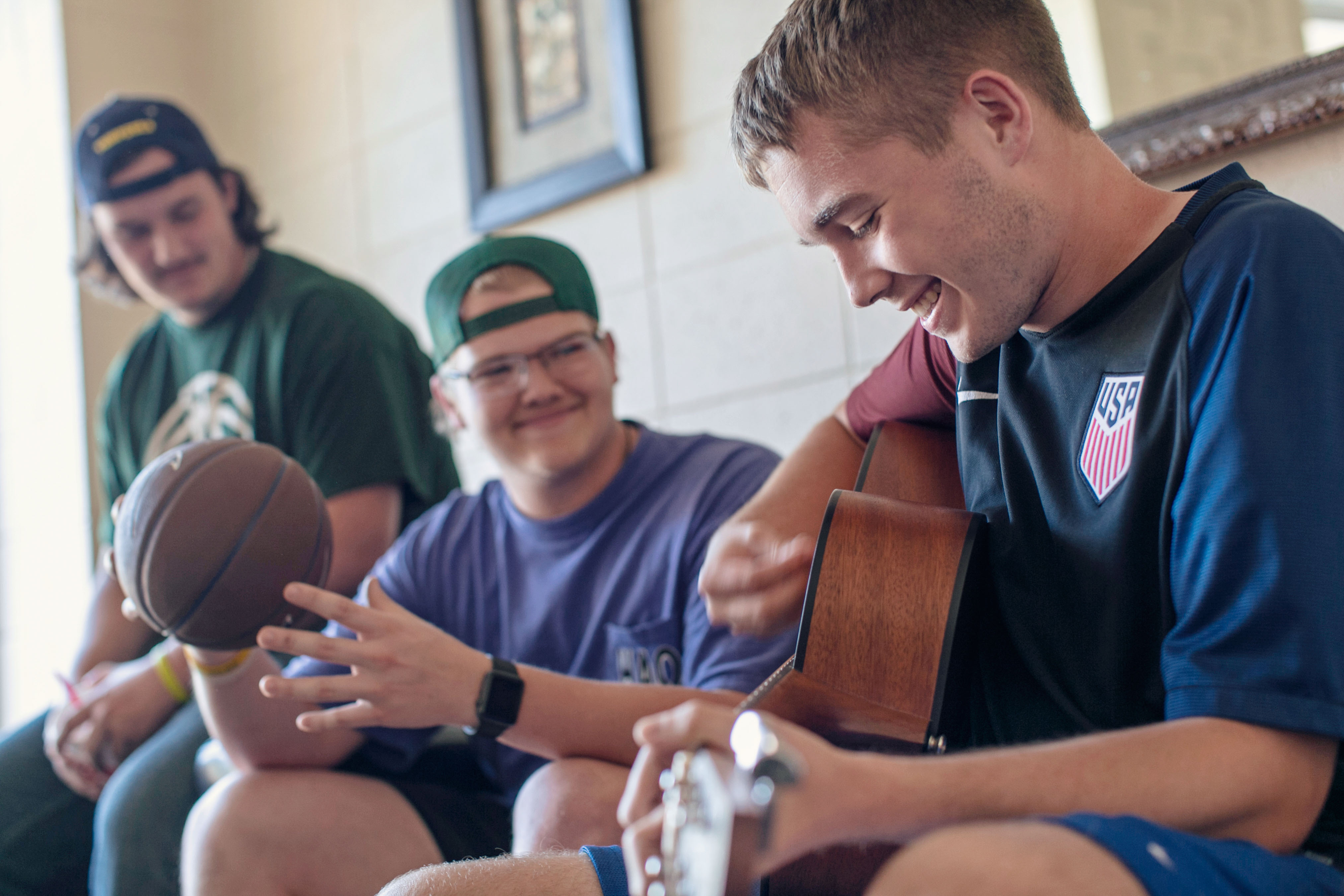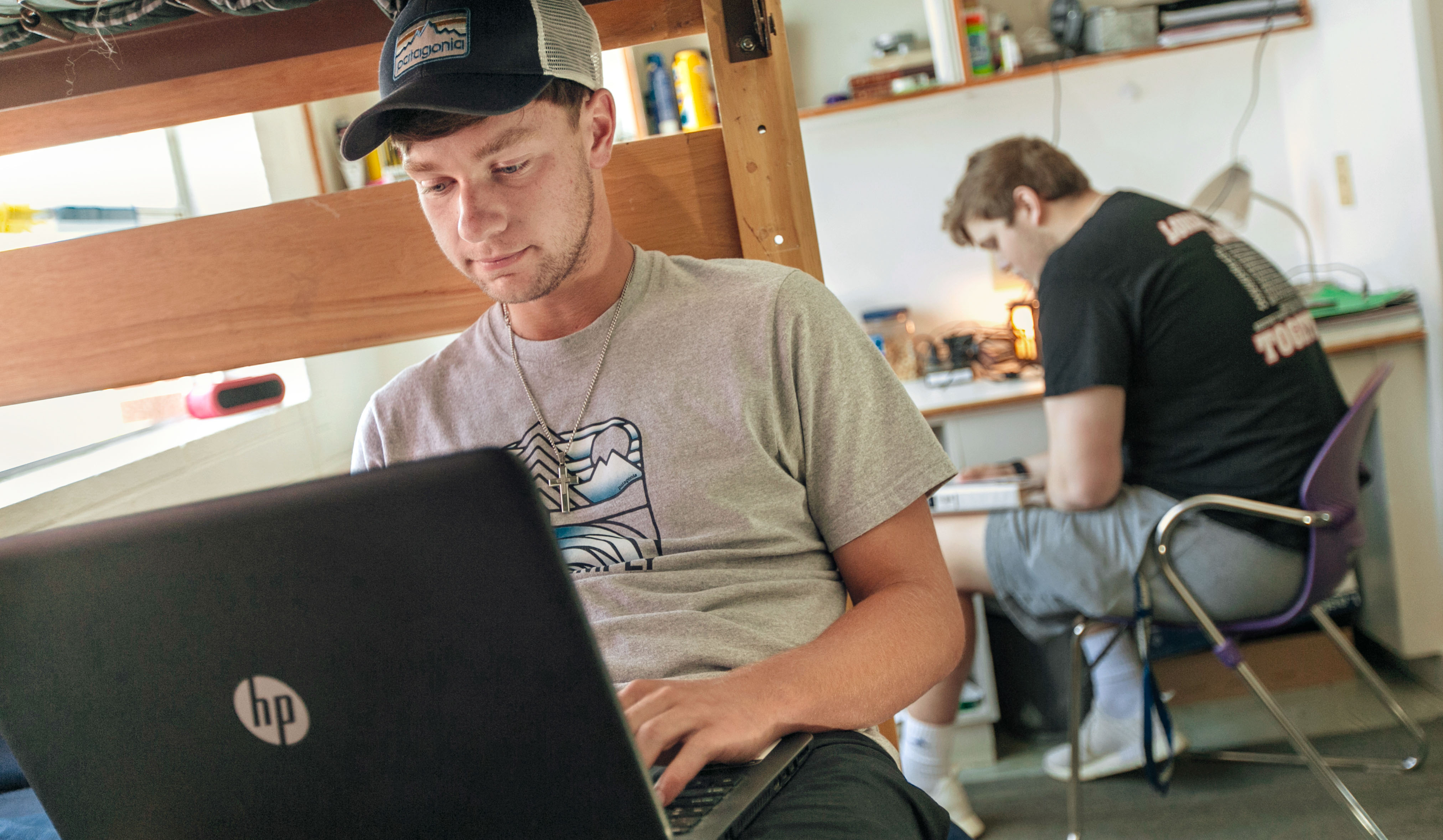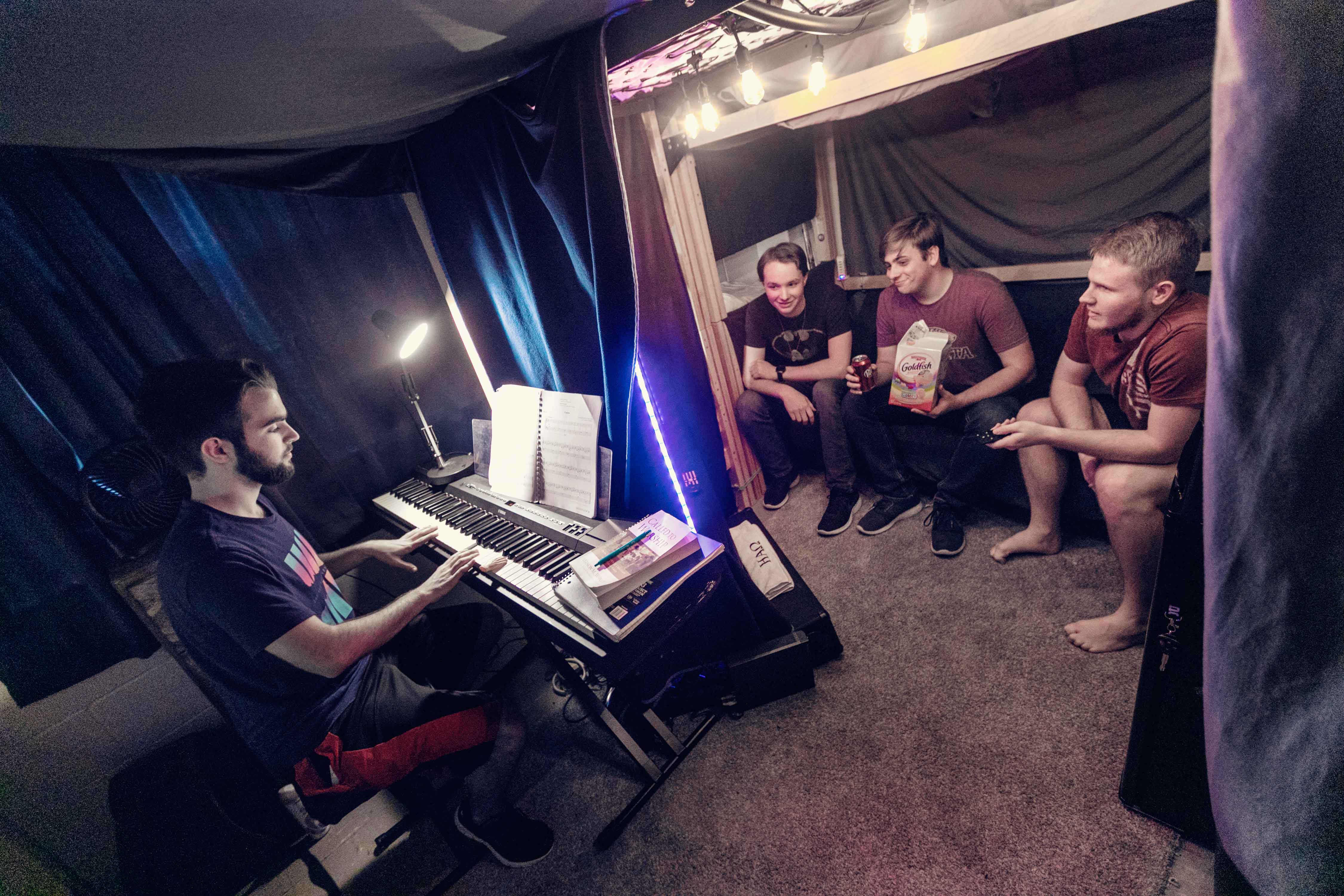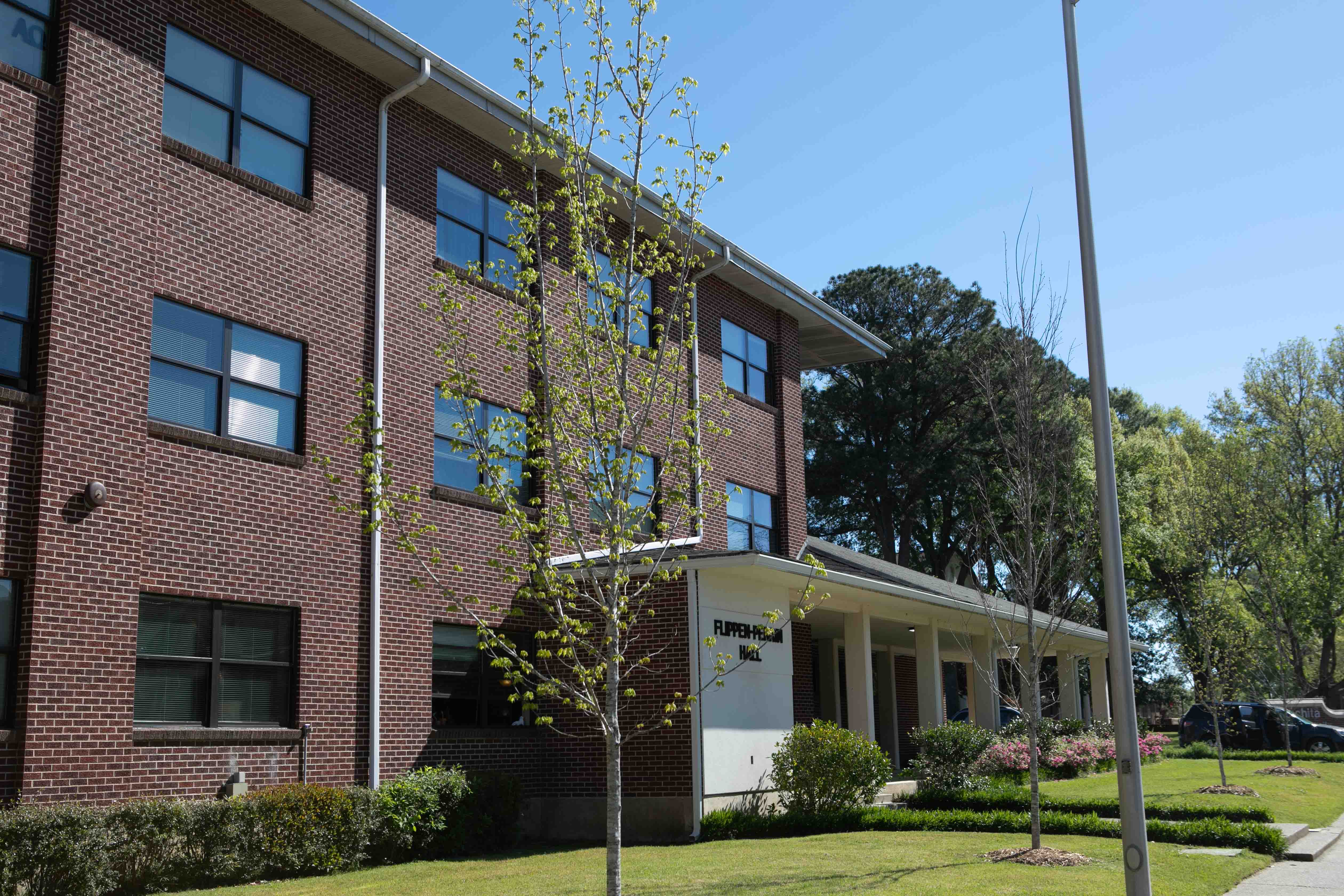 From its completion until the fall 2009, Flippen-Perrin Hall housed women. But in the fall of 2009 Flippen-Perrin began housing freshmen men; the move has resulted in a new kind of freshmen community sometimes referred to as "Freshman Island." Because freshmen men and women (housed in Frances Crawford Hall) are now next-door neighbors, it's easier to catch a movie in the lobby with friends, participate in open hall, meet up with a group for dinner or throw a disc on the Cone-Bottoms lawn.

Check out your residence hall on our virtual tour!
Residence Life Staff:

Resident Director: Matthew Cook
RAs: Zachary Tomlinson, Morris Tsuma, Carter Duren, Benjamin Highsmith, and Jack Webb.

Room Details:

Each of the two wings house 80 students. The rooms are arranged in suites, each room sharing a bathroom with two sinks and vanity, a tub/shower and a toilet.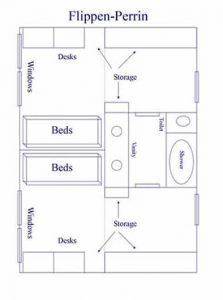 Two bunkable twin beds are furnished in each room. The mattresses are extra-long, 80". Each student has his own shelving, drawers and closet.

Carpet may be placed in the room but may not attached to the floor. Other alterations to the room, such as ceiling fans, are not permitted. University-owned furniture (beds, desks, shelving, etc.) may not be removed from the room.

3M Command Strips and white sticky-tack are the only acceptable way to secure anything to the walls in Flippen or Perrin.

*While there are two windows, they share the same 51" x 45" opening.