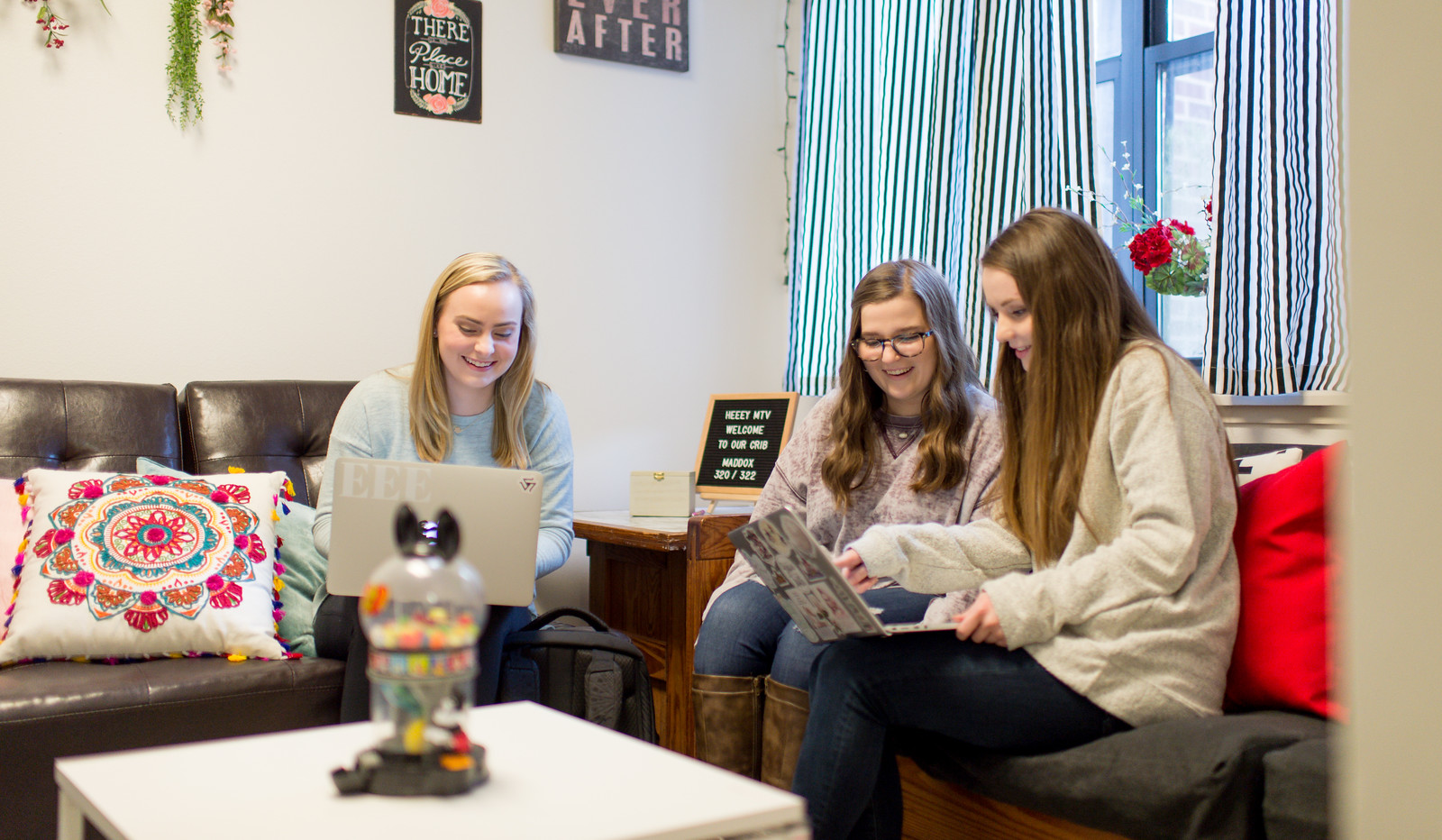 Housing 136 upperclass women, Maddox provides apartment-style living in suites of four, arranged with two separate bedrooms and a shared living area and bathroom. Both bedrooms are furnished with beds, desks and closet shelving, and the shared living area is furnished with a couch, armchair and TV stand.

The living room dimensions are 10' x 13' and each bedroom is 9' 11" x 13' 10". The living room has one large window measuring 61" x 94". Each bedroom has a window 60" x 29.5". The lavatory/kitchen area has room for a microwave and small refrigerator.

Carpet may be placed in the room but not attached to the floor. Other alterations to the room, such as ceiling fans, are not permitted. University-owned furniture (beds, desks, shelving, etc.) may not be removed from the room.

There is a resident director on staff, and a resident assistant is available on each floor. Handicapped rooms are available. Students may only use nails provided by ResLife staff to hang pictures from the walls.
Resident Life Staff

Resident Director: Michelle Smead
RAs: De'Ja Smiley, Jakarta Powell, Ansley McDonald, Hallie Lynch


Check out your residence hall on our virtual tour!