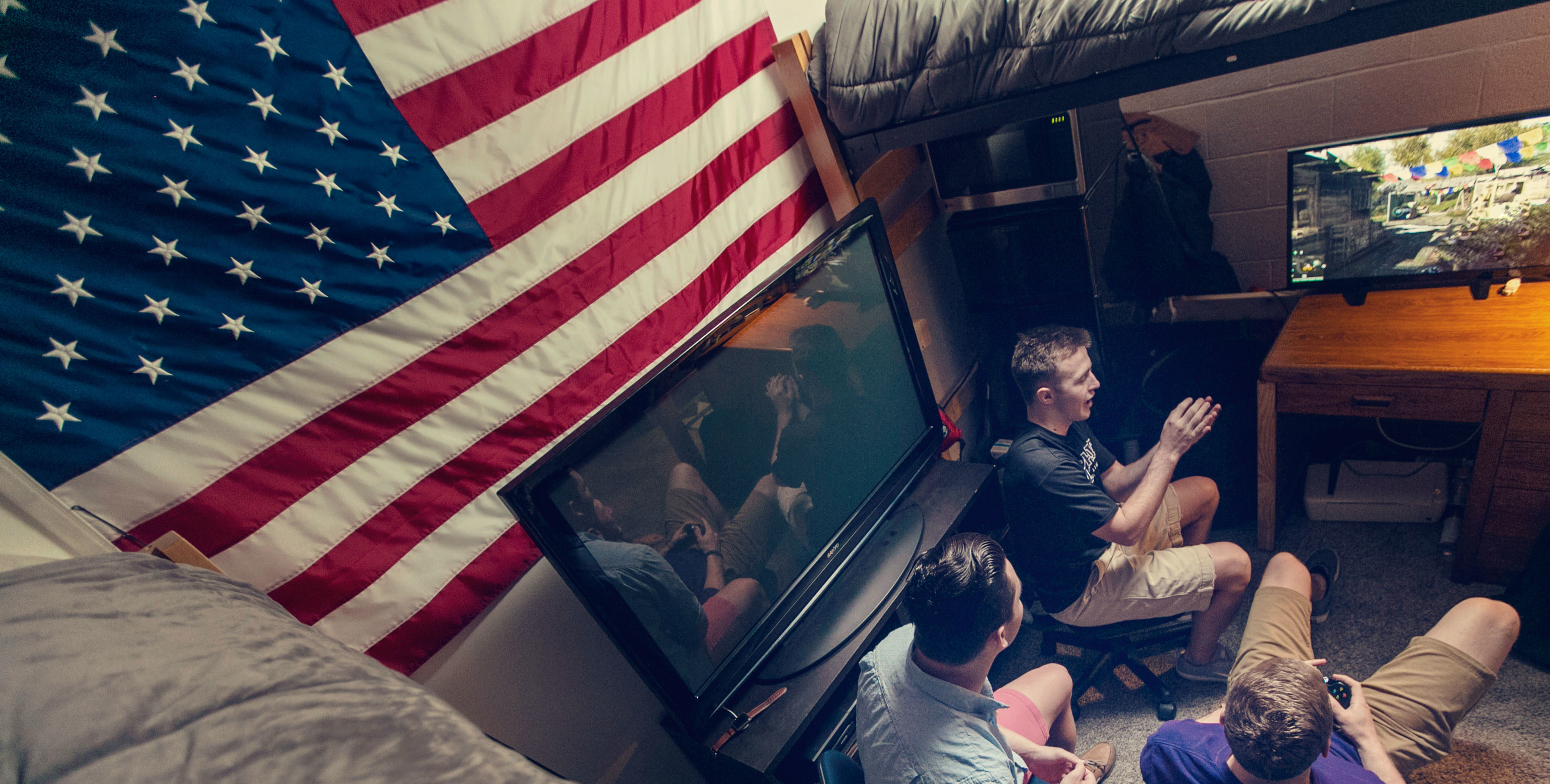 Named after a 1914 Ouachita graduate who discovered oil in Arkansas in 1924, O.C. Bailey houses 86 freshmen men. Sinks are provided in each room and community bathroom facilities with individual stalls and showers are located on each floor.
"O.C." was originally built as a men's hall, but for years housed upperclass women. Beginning in August 2009, freshmen men were once again housed in O.C. Bailey.
Check out your residence hall on our virtual tour!
Residence Life Staff:

Resident Director: Quantel Williams
RAs: Ty Compton, Austin Weldon, Johnny Green, Noah Yeamans
Room Details: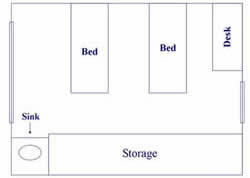 The room dimensions are 11'11" x 14'7". There is one large window in each room, measuring 58.5"H x 122.5"W.

Carpet may be placed in the room but not attached to the floor. Other alterations to the room, such as ceiling fans, are not permitted. University-owned furniture (beds, desks, shelving, etc.) may not be removed from the room. Command Strips and white sticky-tack are the only acceptable way to secure anything to the O.C. Bailey walls.