Nursing: B.S.N. (RN-to-BSN Online)
Take your RN license or diploma to the next level and advance your career with this fully online RN-to-BSN Ouachita's nursing program, based on Christian values and beliefs, enhances the foundation of nursing standards and ethics of students from all backgrounds. Our expert faculty members seek to inspire you to become leaders who provide holistic care and service across the lifespan of your patients to improve health outcomes. With entry points to the program five times a year and completion possible in 9-12 months, you can quickly expand your career options in hospitals, healthcare centers and community settings.
Are you looking for an in-person, start-to-finish undergraduate nursing program? Check out our on campus and dual enrolled B.S.N. degree pathways.
Points of Entry Throughout the Year
Student Satisfaction Rate in Arkansas (CollegeConsensus.com)
Science Healthcare Graduate School Acceptance Rate
AN IMPRESSIVE ACADEMIC EXPERIENCE
at an affordable cost
Ouachita strives to provide a quality experience at an affordable and competitive rate. Unlike many other institutions, Ouachita does not have hidden fees. We're upfront with our rates, because we're confident in the value of the Ouachita education. In fact, Ouachita has been ranked as the "#1 Student Satisfaction Rate in Arkansas" by CollegeConsensus.com and we're excited to make it more accessible in new online formats.
In their words
hear from a faculty member & student
"The online RN-to-BSN completion program is an unparalleled program that allows the student to gain an affordable, flexible and exceptional nursing education. Ouachita supports students from all walks of life: traditional students seeking a first degree and non-traditional students seeking to improve their current status in the workplace. Whichever route the student chooses, Ouachita offers a nursing education that connects the love of God with fundamental nursing knowledge."
Dr. Brenda Trigg
Ouachita Director of Nursing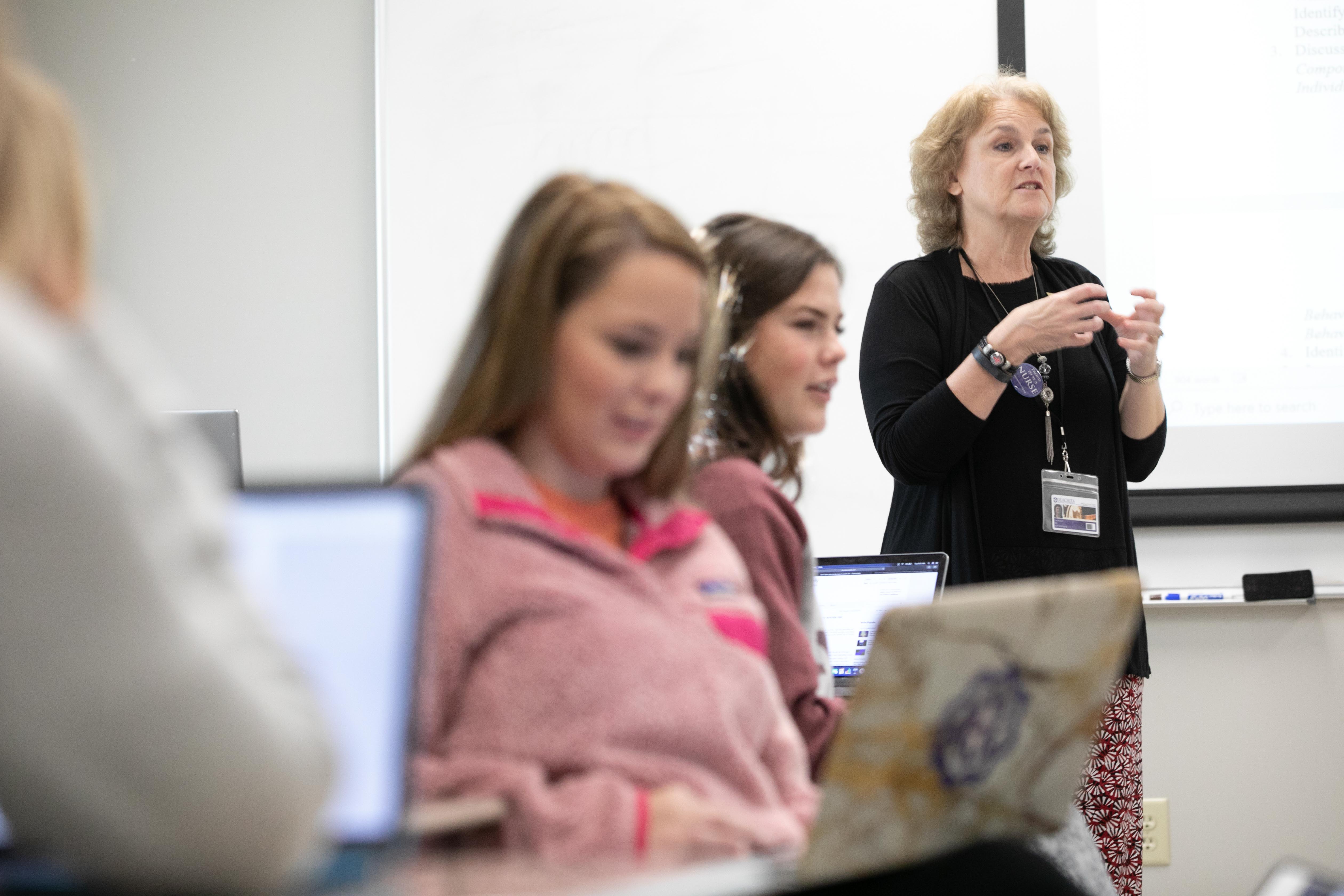 ACADEMIC EXCELLENCE
Ouachita's Patterson School of Natural Sciences has an outstanding history of preparing students for a variety of healthcare professions. This program brings that same rigor to an online setting, giving you direct access to highly qualified faculty members as well as the valuable experience of other classmates in your cohort. You also may gain access to organizations such as the Student Nursing Association and Sigma Theta Tau International Honor Society of Nursing.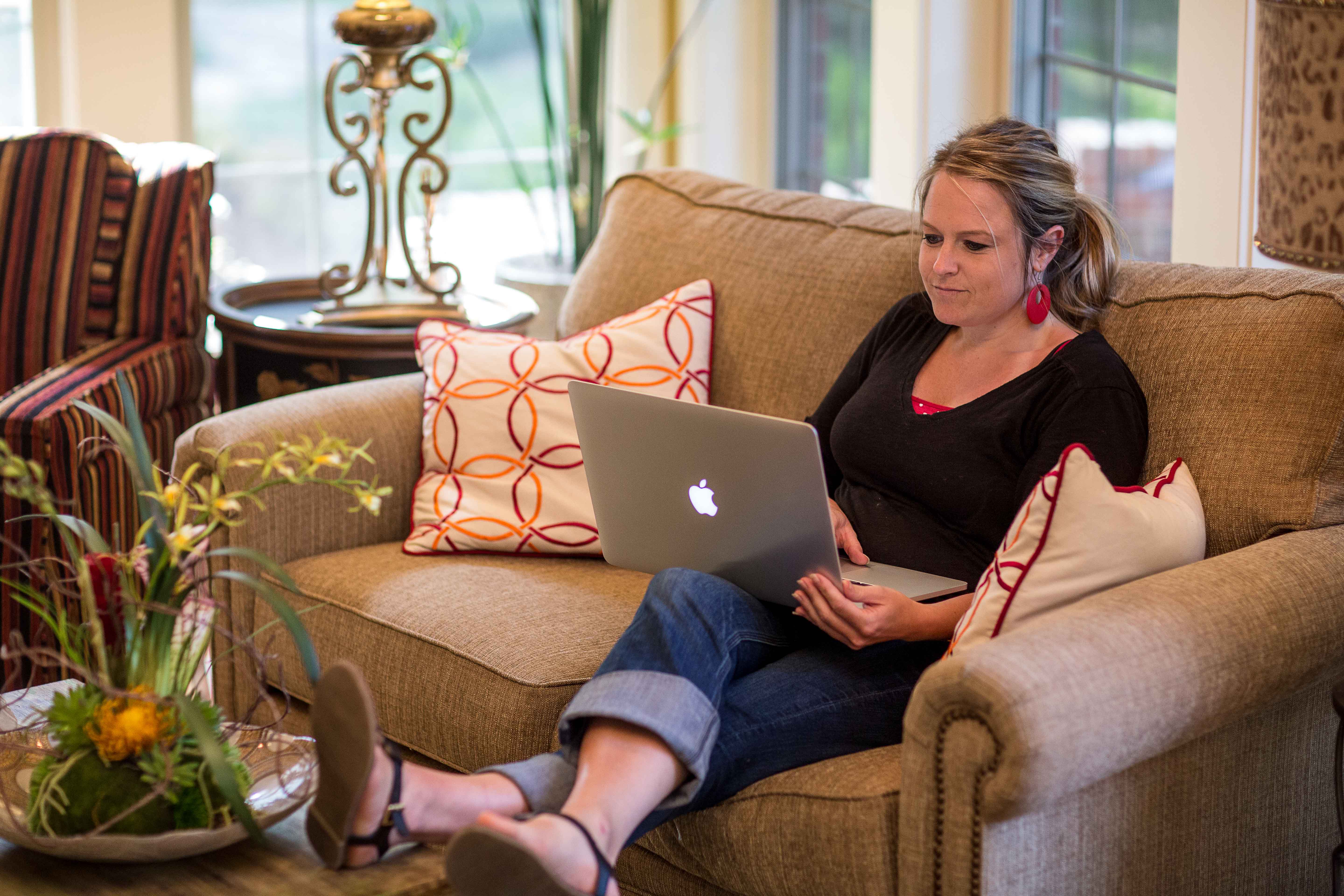 ONLINE FLEXIBILITY
So you're ready for the next step in your career? If you are a licensed Registered Nurse with no restrictions, this program can help you achieve the promotion or increase in pay you seek! With courses delivered fully online, this program is designed with the working nurse in mind. Complete coursework around your existing work and family schedules. Short, 8-week terms allow for entry into the program at 5 times of year, so you can jump in whenever you are ready.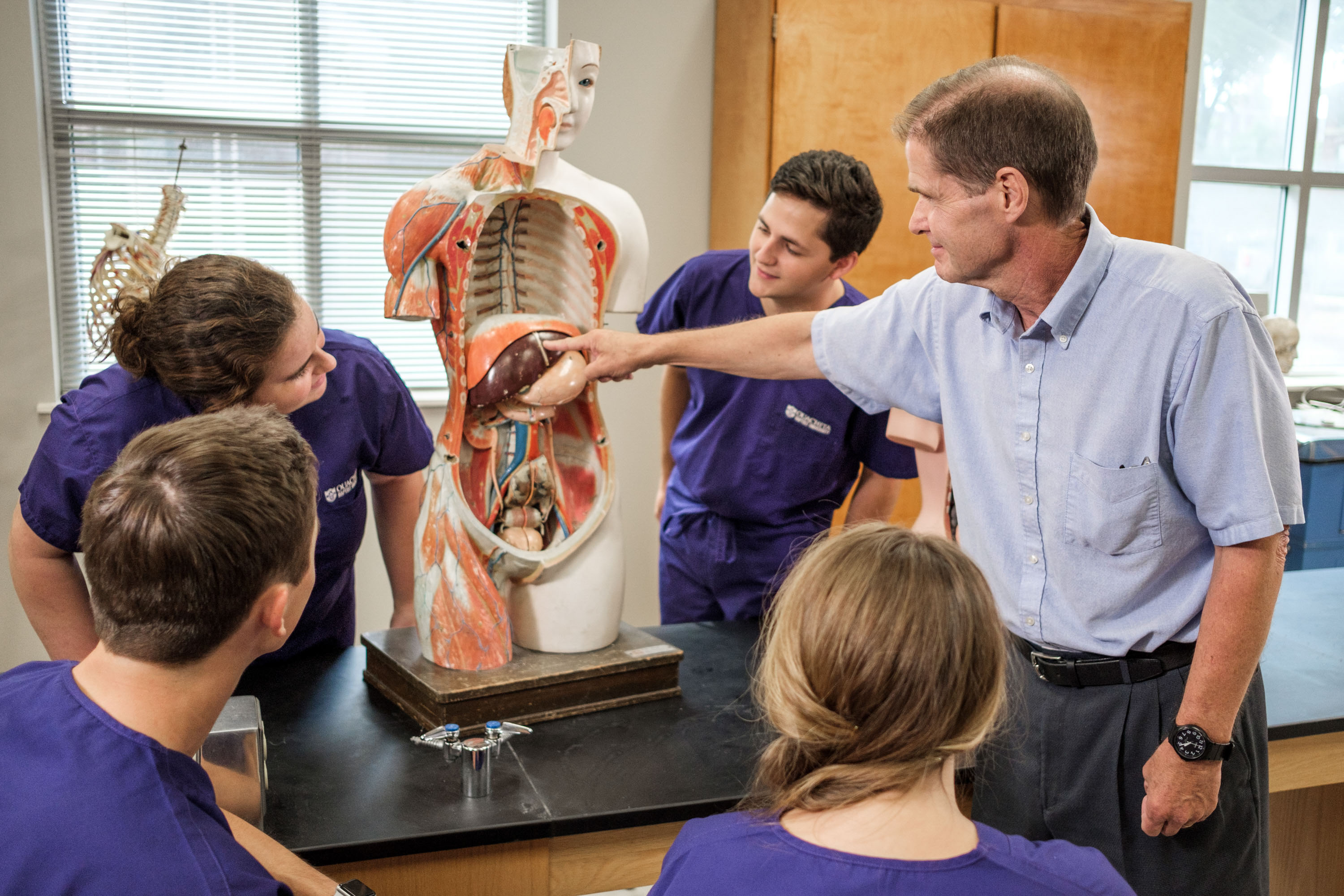 LIFE-CHANGING IMPACT
Ouachita's nursing program prioritizes leadership training, taught not only from the highest ethical standards, but also using a uniquely Christian lens. If you see your career as a calling and have a heart for living out a Christian mission through service, this program is a great fit for you. You can even take part in medical mission trips with your professors and fellow students to put your faith – and skills – to work for people in need.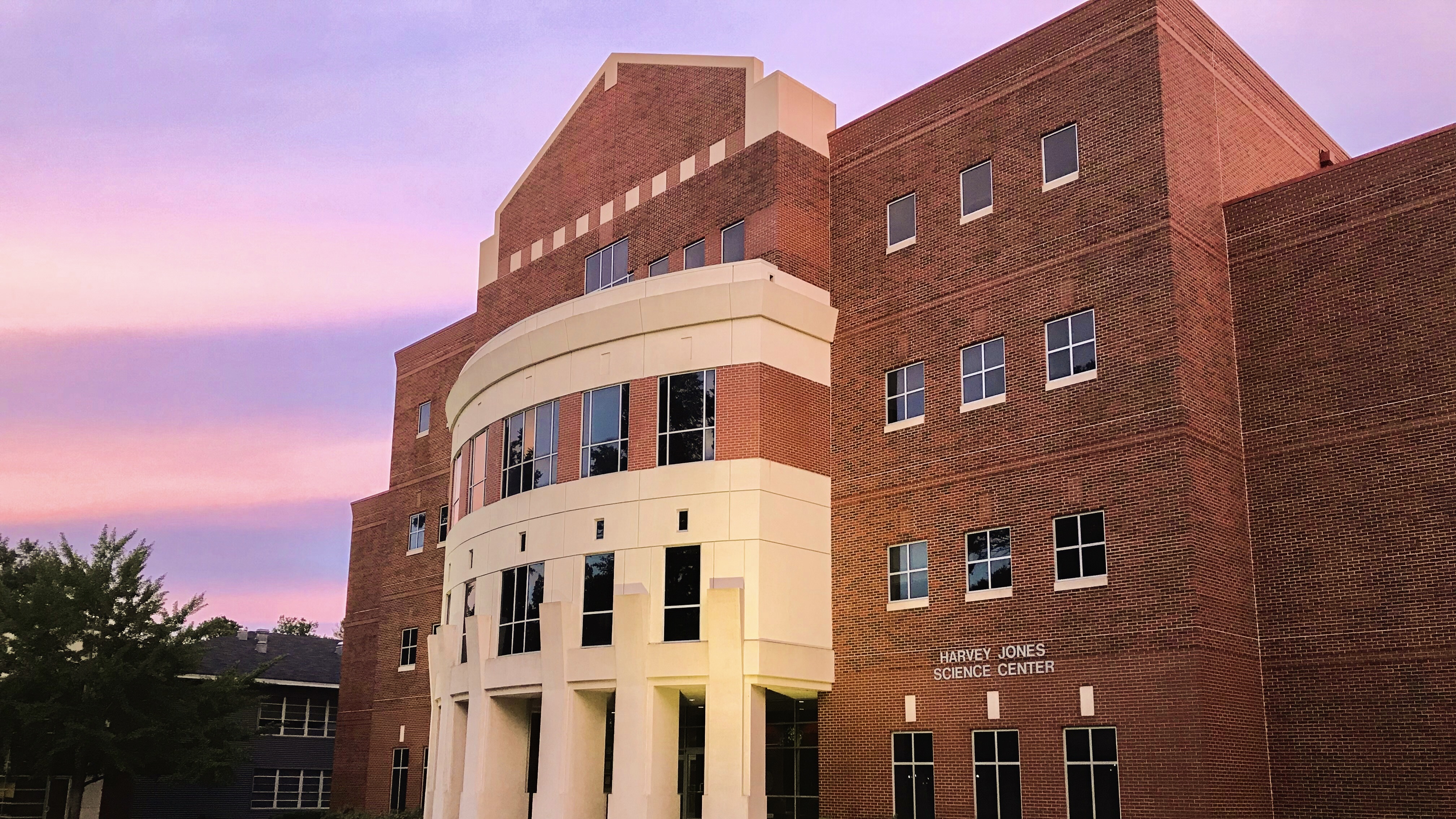 Pumphrey to help launch Ouachita engineering program
Dr. Norman D. Pumphrey Jr. has been named professor of engineering at Ouachita Baptist University. Pumphrey joins Ouachita faculty in the J.D. Patterson School of Natural Sciences after serving nearly 30 years in the engineering department at Louisiana Tech University in Ruston. He will help launch Ouachita's new 4-year Bachelor of Science degree pathway in engineering, planned to begin in Fall 2023 pending approval from the university's institutional accreditor, the Higher Learning Commission (HLC).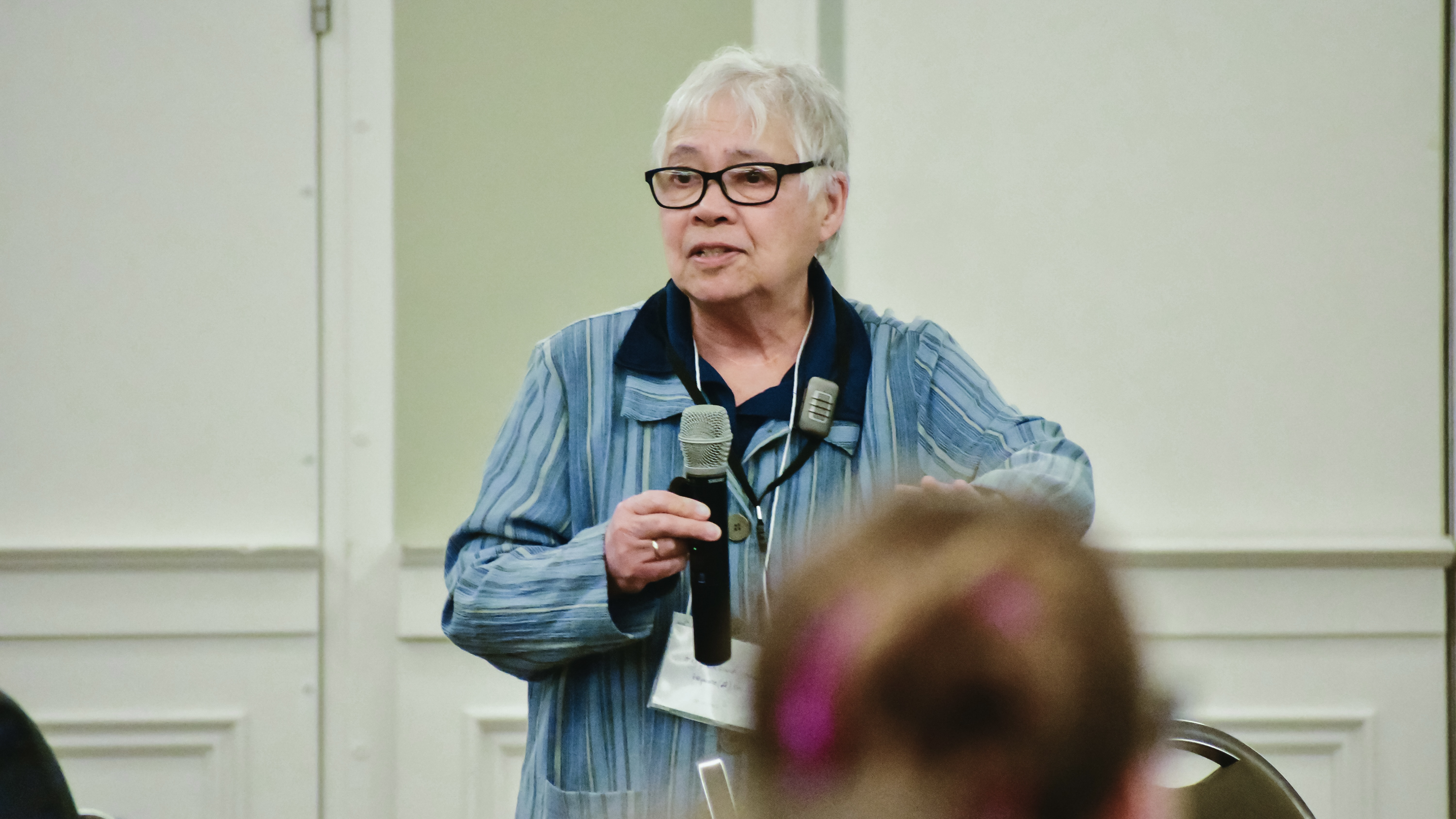 Orna connects chemistry, art and history during lecture at Ouachita
Ouachita Baptist University hosted Dr. Mary Virginia Orna as featured speaker for the 2022 Nell Mondy Lecture Series in April. Orna is professor emerita of chemistry and president of the Dwight D. Eisenhower Title IIA chemical education summer programs at the College of New Rochelle (New York).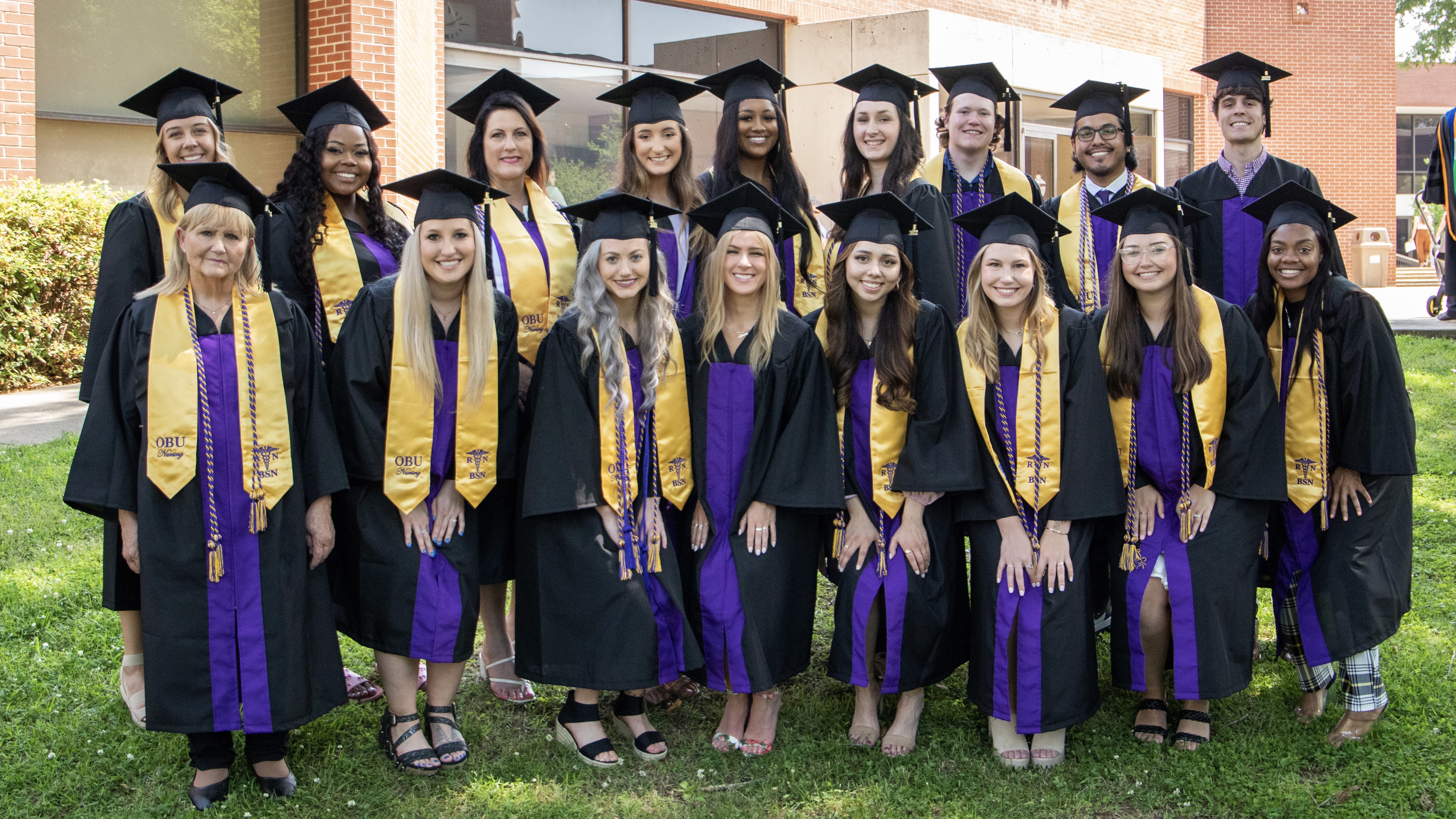 Ouachita's first B.S.N. graduates honored during May 14 pinning ceremony
The first students to receive a Bachelor of Science in Nursing degree from Ouachita Baptist University were honored Saturday, May 14, during a pinning ceremony in McBeth Recital Hall immediately following the university's Commencement exercises.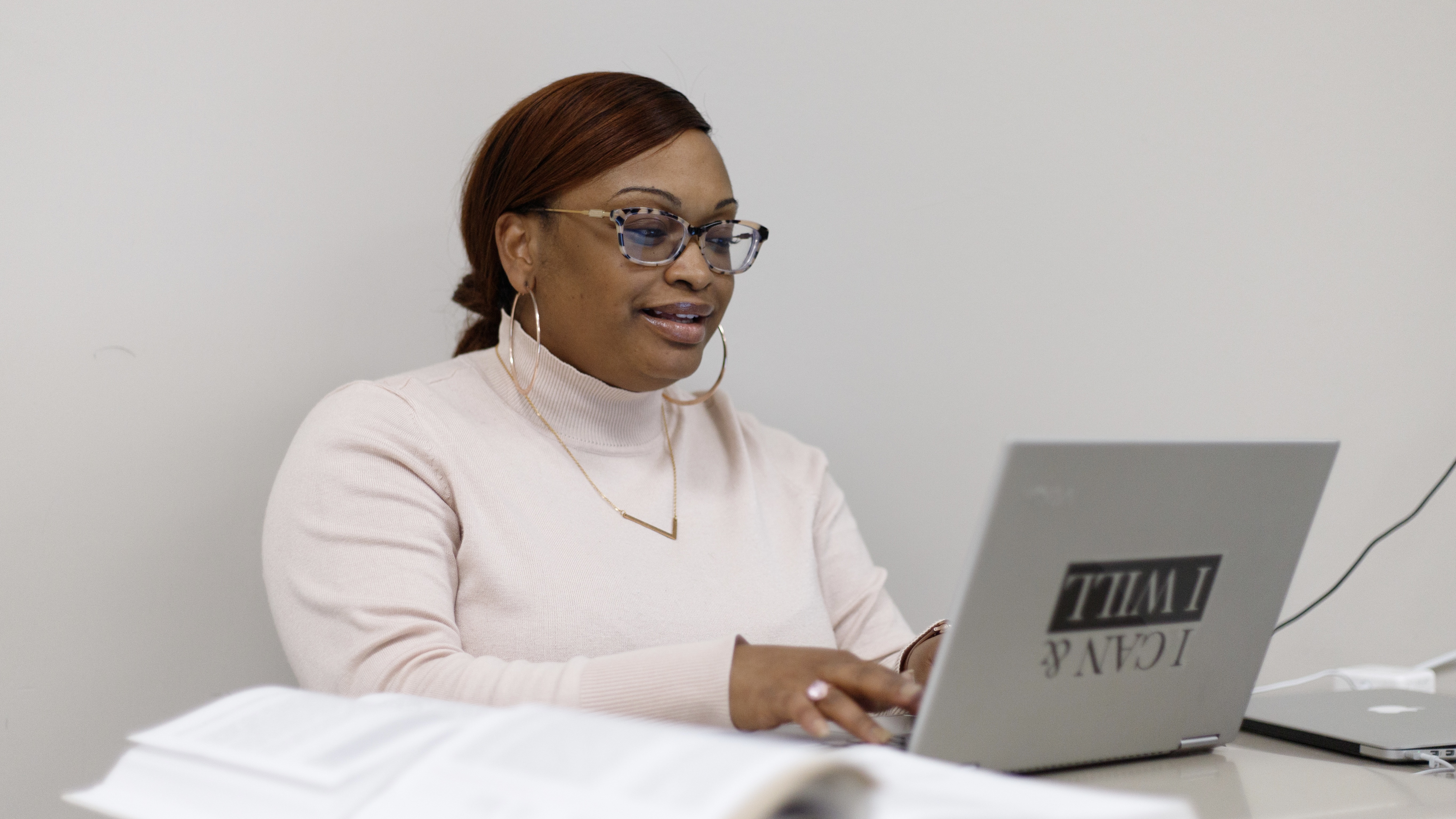 Robinson named Outstanding Dietetic Student of the Year in Dietetic Internship
Latina Robinson of North Little Rock, Ark., a Dietetic Internship graduate student at Ouachita Baptist University, has been named the 2021-2022 Outstanding Dietetic Student of the Year in Dietetic Internship by the Arkansas Academy of Nutrition and Dietetics. She was selected from among students in all of Arkansas' dietetic internship programs accredited by the Accreditation Council for Education in Nutrition and Dietetics (ACEND).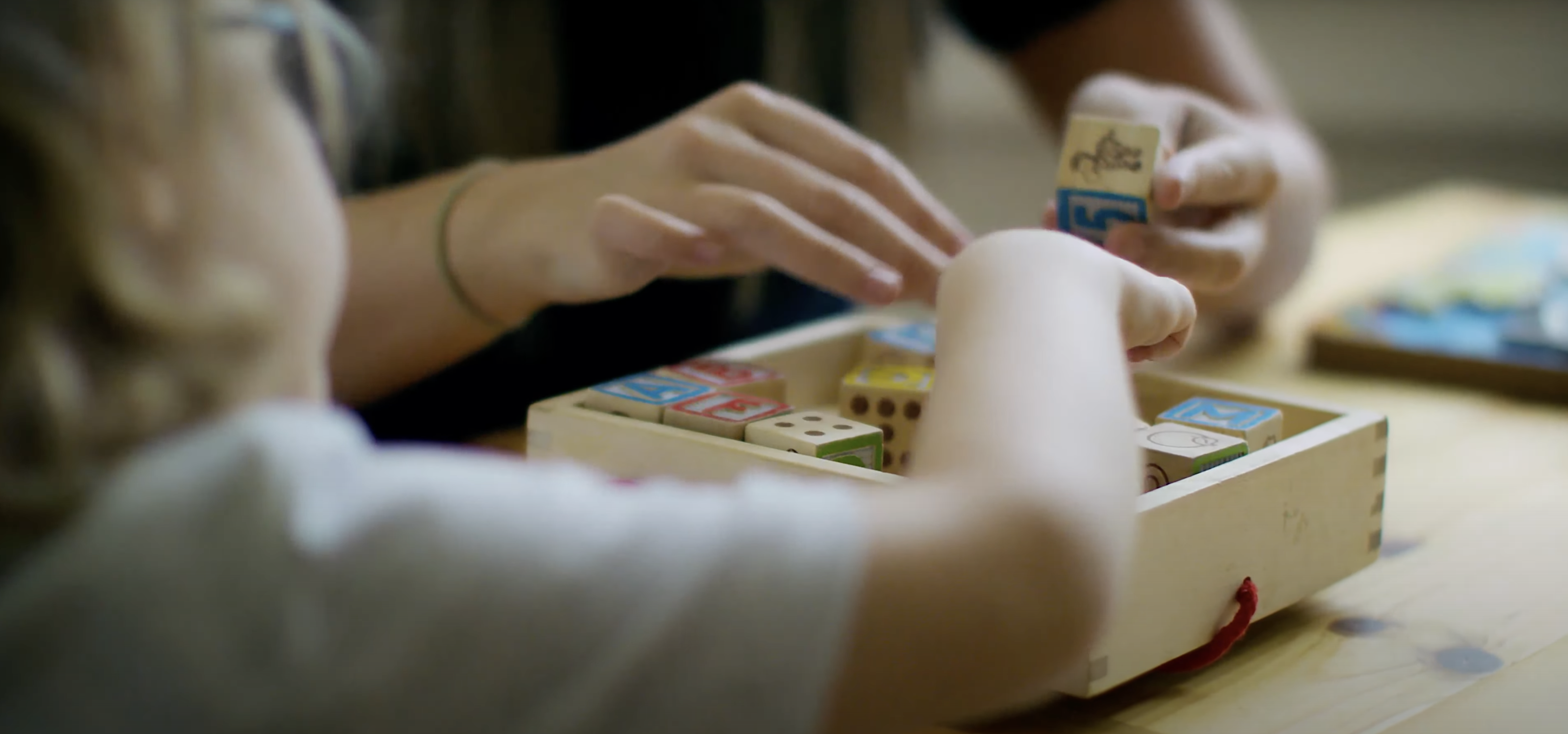 What is autism? What is ABA? Building understanding in Autism Awareness Month
April has traditionally been known worldwide as Autism Awareness Month, and is a time to focus on increasing understanding and awareness of people with autism. In 2021, the Autism Society of America changed the designated terminology to Autism Acceptance Month. Regardless of which name you use, I hope you'll take time this month to become educated on autism and help to create a more inclusive and accepting world for the autism community. Here is some introductory information to get you started.
GET IN TOUCH
Have a question about Ouachita? Want more information? Shoot us a message!