NURSING: Online RN-to-BSN
Take your RN license or diploma to the next level and advance your career with this fully online RN-to-BSN. Ouachita's nursing program, based on Christian values and beliefs, enhances the foundation of nursing standards and ethics of students from all backgrounds. Our expert faculty members seek to inspire you to become leaders who provide holistic care and service across the lifespan of your patients to improve health outcomes. With entry points to the program five times a year and completion possible in 9-12 months, you can quickly expand your career options in hospitals, healthcare centers and community settings.
Are you looking for a start-to-finish undergraduate nursing program? Check out our dual enrollment BSN option with in-person components.
This nursing education program is a candidate for accreditation by the Accreditation Commission for Education in Nursing. Accreditation Commission for Education in Nursing (ACEN), 3343 Peachtree Road NE, Suite 850 Atlanta, GA 30326, 404-975-5000, www.acenursing.us/candidates/candidacy.asp

Points of Entry Throughout the Year
#1 Student Satisfaction Rate in AR, TX & LA (CollegeConsensus.com)
Science Healthcare Graduate School Acceptance Rate
AN IMPRESSIVE ACADEMIC EXPERIENCE
at an affordable cost
Ouachita strives to provide a quality experience at an affordable and competitive rate. Unlike many other institutions, Ouachita does not have hidden fees. We're upfront with our rates, because we're confident in the value of the Ouachita education. In fact, Ouachita has been ranked as the "#1 Best Value College in Arkansas" by Niche.com and we're excited to make it more accessible in new online formats.
"The online RN-to-BSN completion program is an unparalleled program that allows the student to gain an affordable, flexible and exceptional nursing education. Ouachita supports students from all walks of life: traditional students seeking a first degree and non-traditional students seeking to improve their current status in the workplace. Whichever route the student chooses, Ouachita offers a nursing education that connects the love of God with fundamental nursing knowledge."
Dr. Brenda Trigg
Ouachita Director of Nursing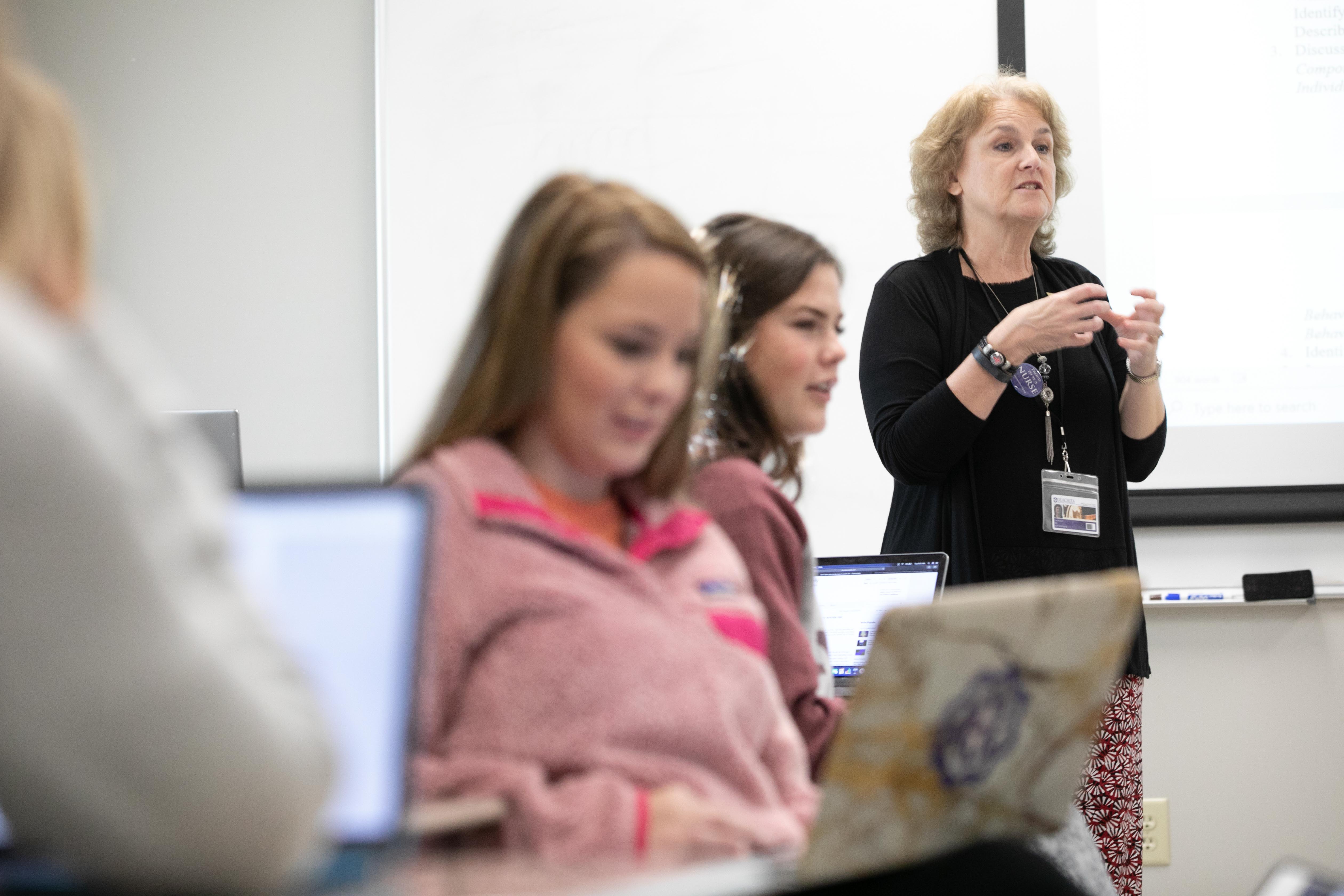 ACADEMIC EXCELLENCE
Ouachita's Patterson School of Natural Sciences has an outstanding history of preparing students for a variety of healthcare professions. This program brings that same rigor to an online setting, giving you direct access to highly qualified faculty members as well as the valuable experience of other classmates in your cohort. You also may gain access to organizations such as the Student Nursing Association and Sigma Theta Tau International Honor Society of Nursing.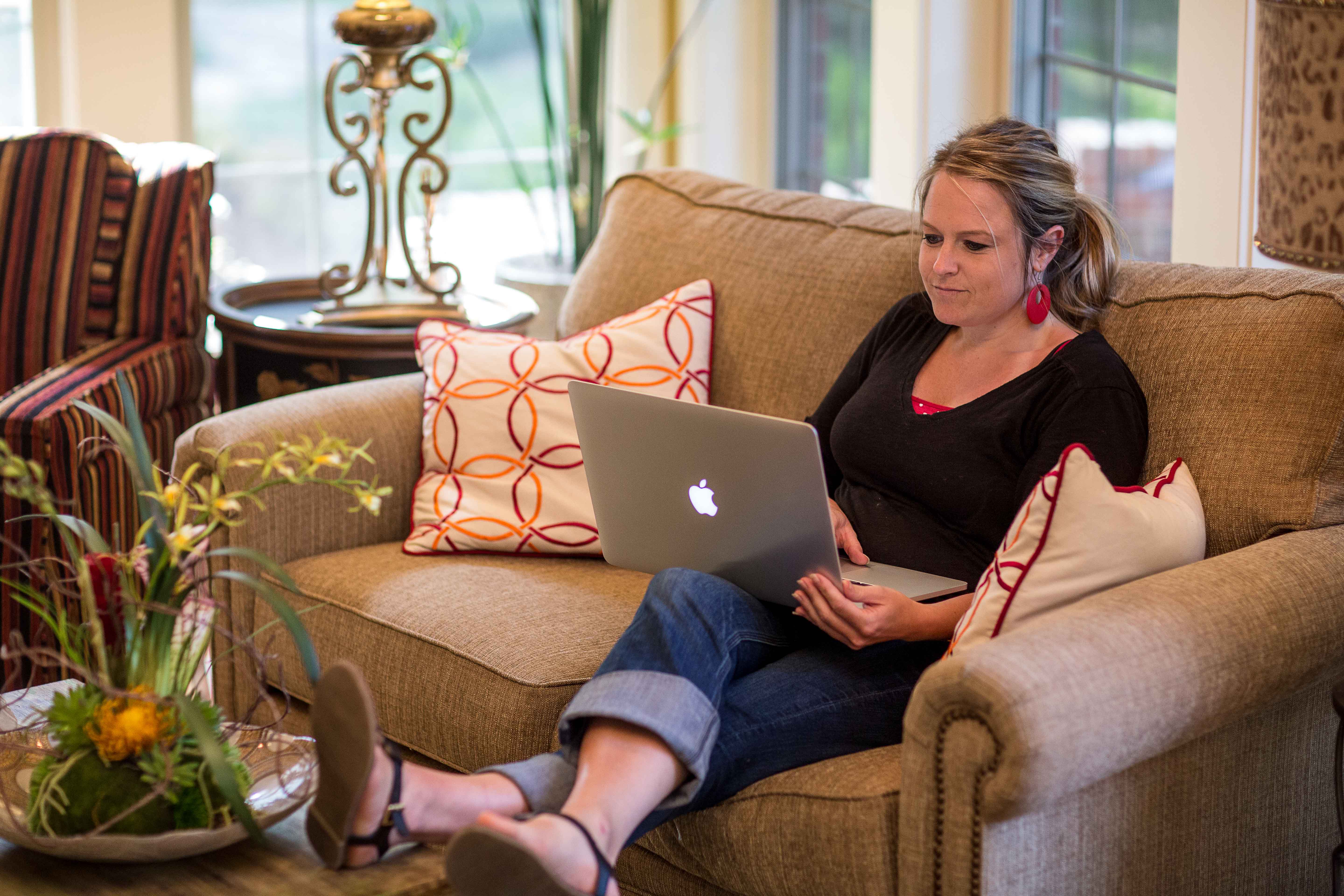 ONLINE FLEXIBILITY
So you're ready for the next step in your career? If you are a licensed Registered Nurse with no restrictions, this program can help you achieve the promotion or increase in pay you seek! With courses delivered fully online, this program is designed with the working nurse in mind. Complete coursework around your existing work and family schedules. Short, 8-week terms allow for entry into the program at 5 times of year, so you can jump in whenever you are ready.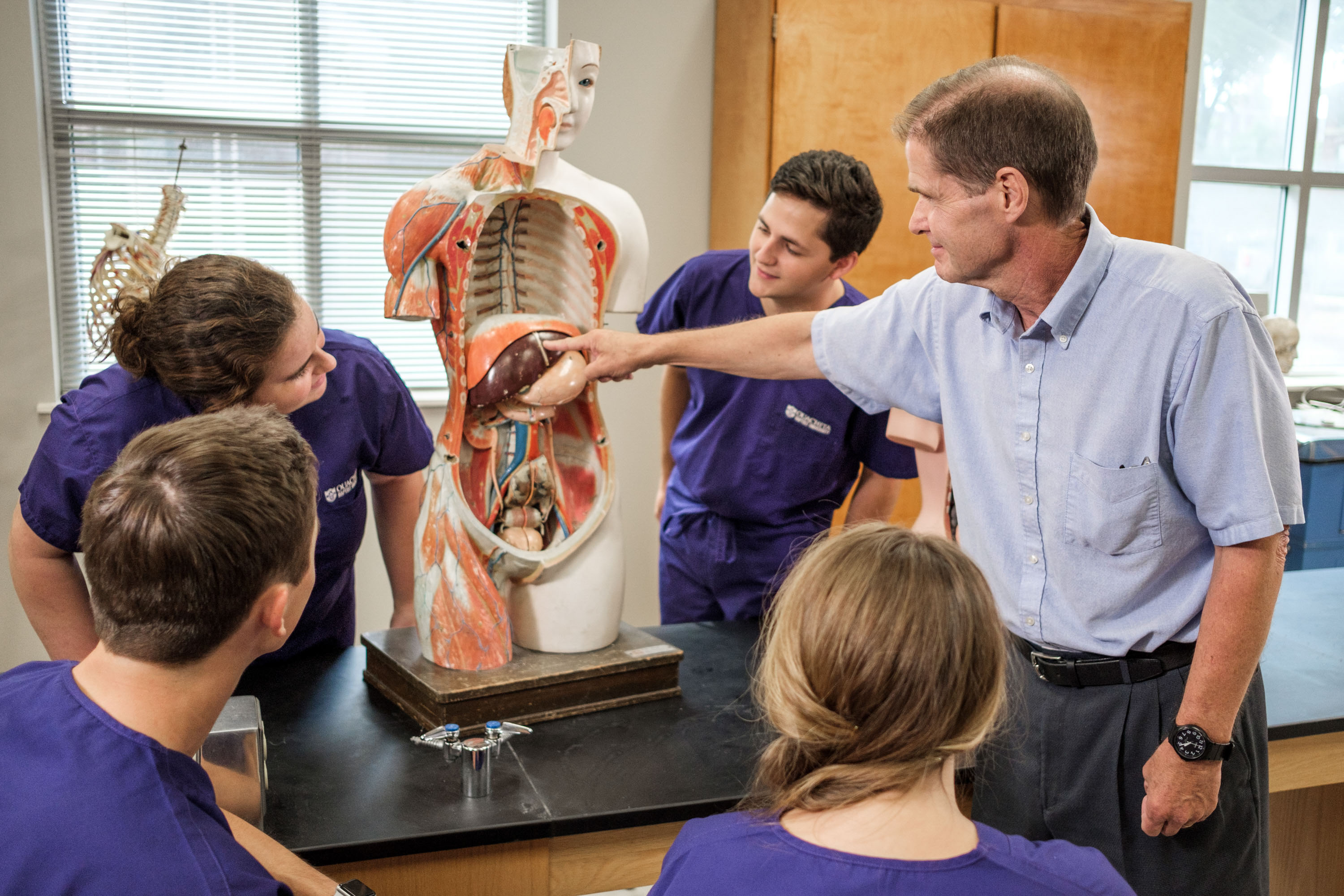 LIFE-CHANGING IMPACT
Ouachita's nursing program prioritizes leadership training, taught not only from the highest ethical standards, but also using a uniquely Christian lens. If you see your career as a calling and have a heart for living out a Christian mission through service, this program is a great fit for you. You can even take part in medical mission trips with your professors and fellow students to put your faith – and skills – to work for people in need.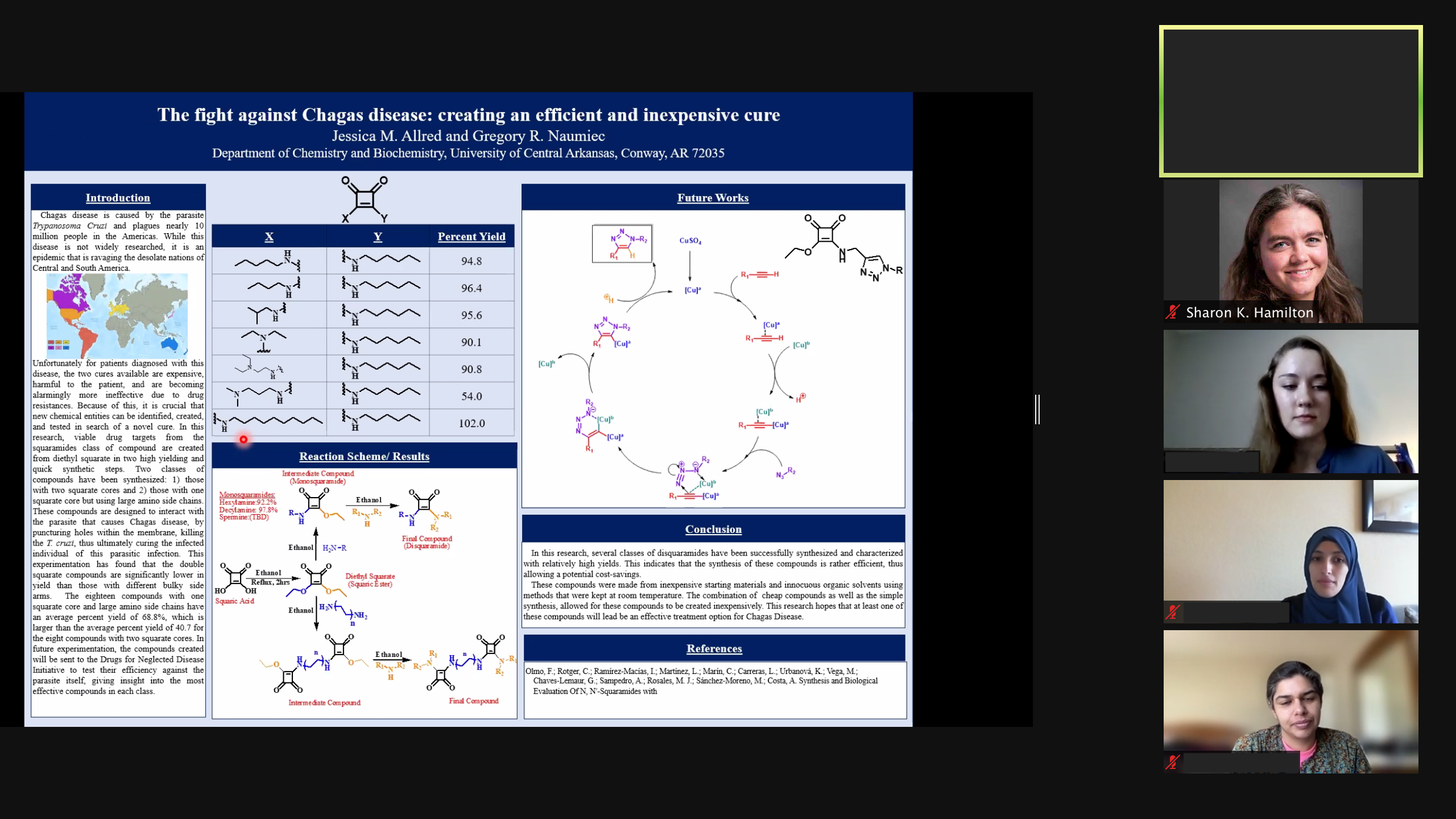 Ouachita's Patterson School of Natural Sciences hosts Arkansas' first Women in STEM Conference
Ouachita Baptist University's Patterson School of Natural Sciences hosted the inaugural Arkansas Women in Science, Technology, Engineering and Math (STEM) Conference on Saturday, March 20, for college students across the state. The virtual event was conducted entirely over Zoom and featured a keynote address, seven concurrent panel discussions with 31 professional women in STEM fields and two sessions of poster presentations highlighting woman-led research and honoring notable women's contributions to STEM.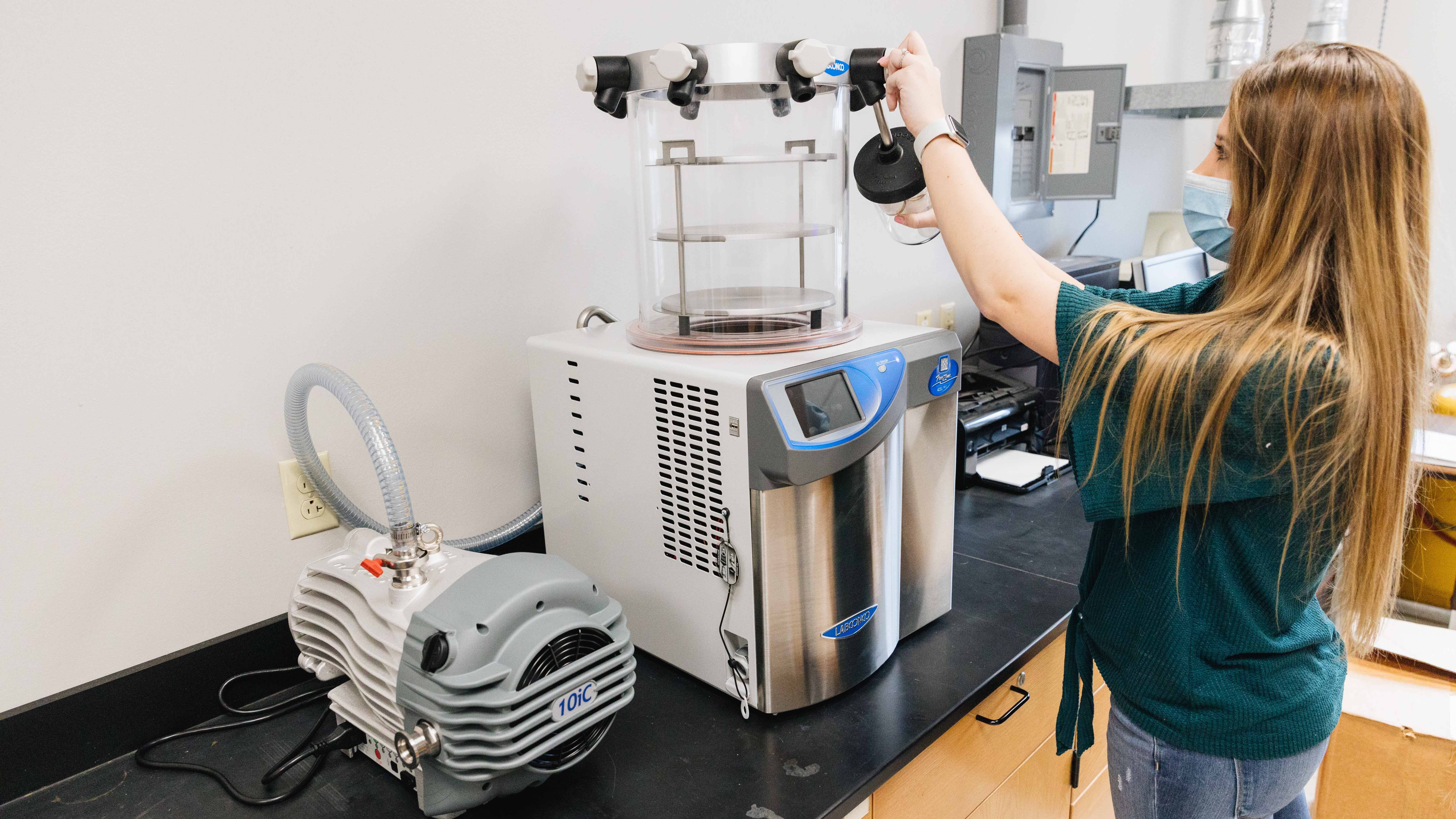 Hamilton awarded $20,000 Arkansas INBRE grant to purchase lyophilizer, enhance Ouachita's School of Natural Science laboratories
Ouachita's Dr. Sharon Hamilton, assistant professor of chemistry, has been awarded $20,000 in funding by Arkansas IDeA Network of Biomedical Research Excellence (INBRE) to purchase a lyophilizer freeze-dryer, an instrument used to remove aqueous solvents in industry and research. The instrument will be used to enhance both course-based undergraduate research and independent research projects in Ouachita's Patterson School of Natural Sciences.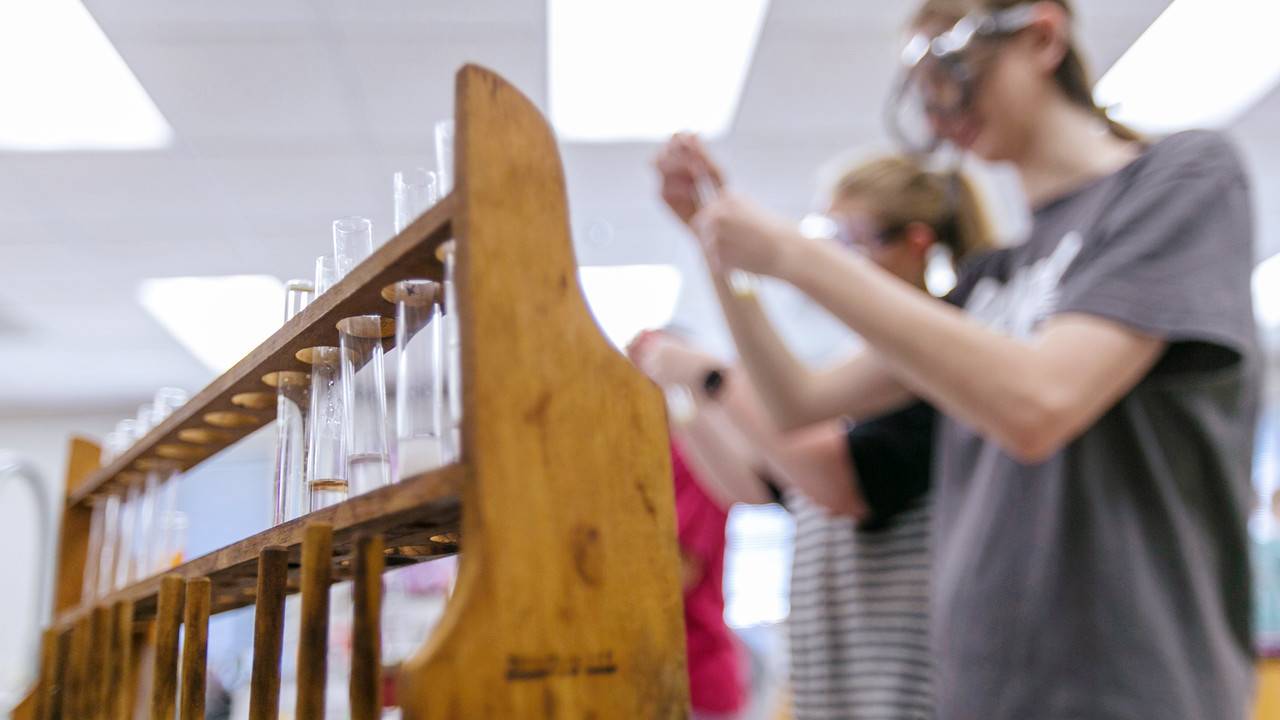 Memorial gift honors Ouachita student Charlee Morrison, invests in cancer research at Ouachita
Ouachita Baptist University has received a gift from Russell and Patti Morrison in memory of their daughter, Charlee Morrison, a former Ouachita student who passed away in 2000 during her senior year at Ouachita. The gift will be used to enhance Ouachita's first undergraduate research laboratory dedicated to cancer cell biology.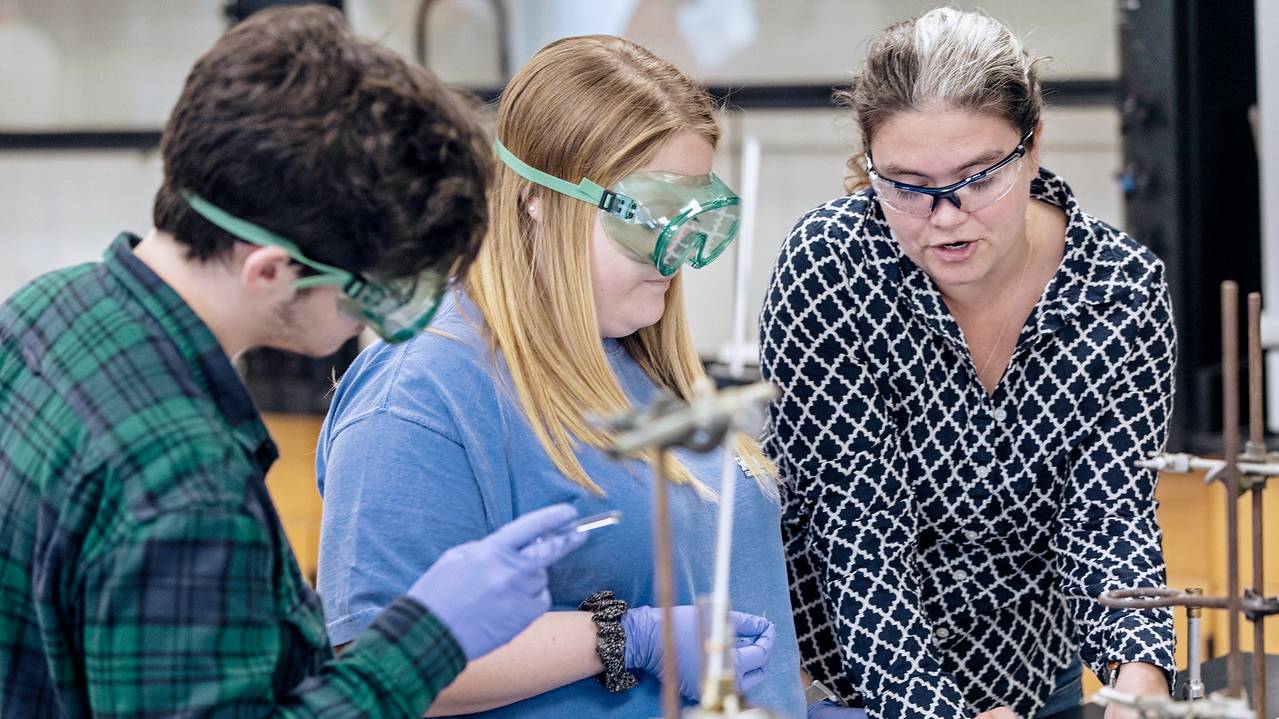 Hamilton awarded $297,000 Arkansas IDeA Networks of Biomedical Research Excellence grant
Ouachita Baptist University's Dr. Sharon Hamilton, assistant professor of chemistry, has been awarded $297,431 in funding over the next two and a half years by the Arkansas IDeA Networks of Biomedical Research Excellence (INBRE) to support her research of incorporating proteins into novel modern wound dressings.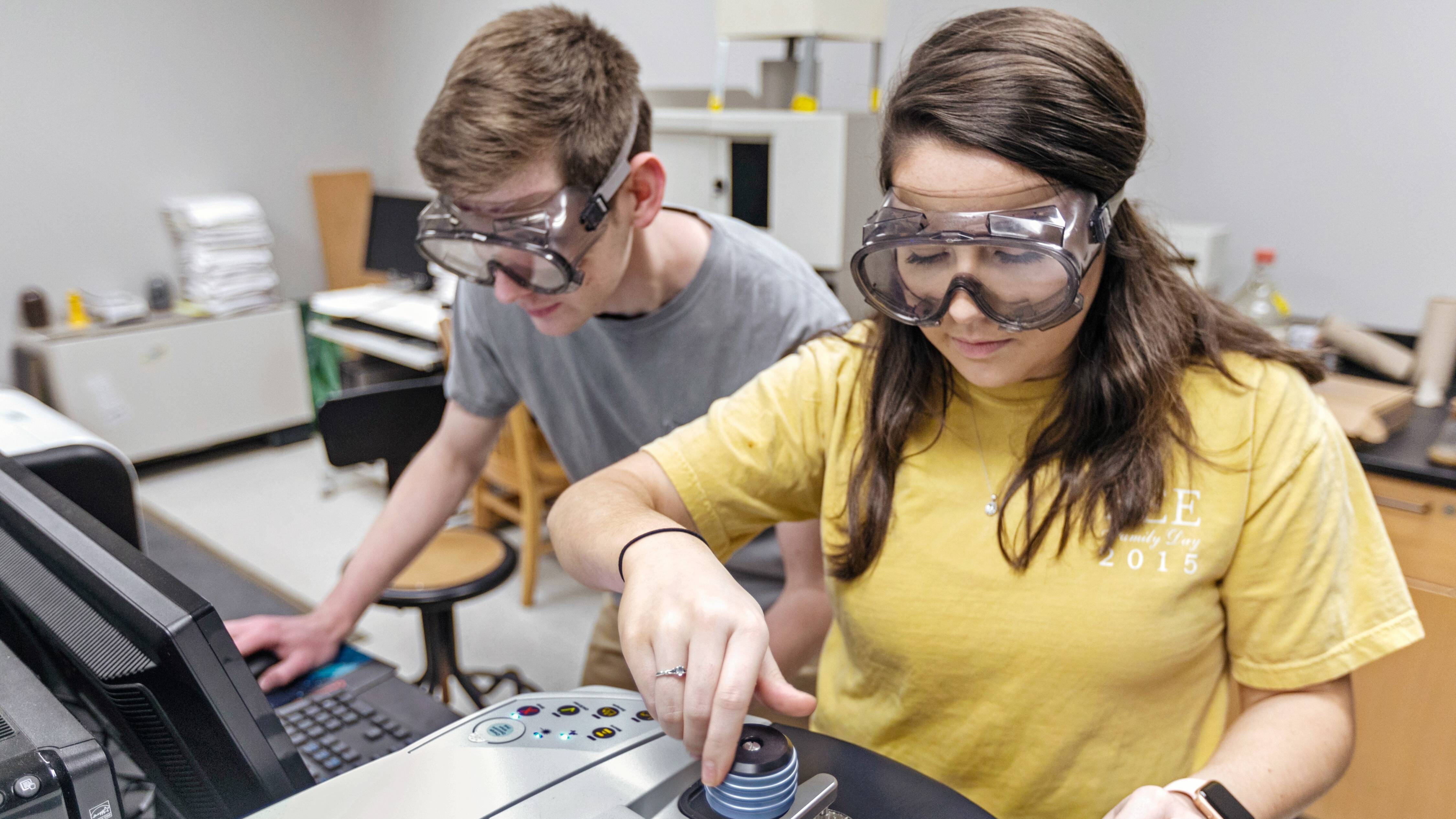 Raising scientists: Patterson School students benefit from undergraduate research
Research is a defining aspect of a science education, and Ouachita Baptist University's J.D. Patterson School of Natural Sciences encourages its students to gain research experience at the undergraduate level in a variety of ways. Looking back on my own research experiences, I have great appreciation for the opportunities I had through the Patterson School.
The Patterson School of Natural Sciences nurtures critical and creative thinking, an appreciation of the beauty and complexity of natural systems, the development of ethical codes, the ability to communicate effectively, and an understanding of the importance of service and leadership.
GET IN TOUCH
Have a question about Ouachita? Want more information? Shoot us a message!