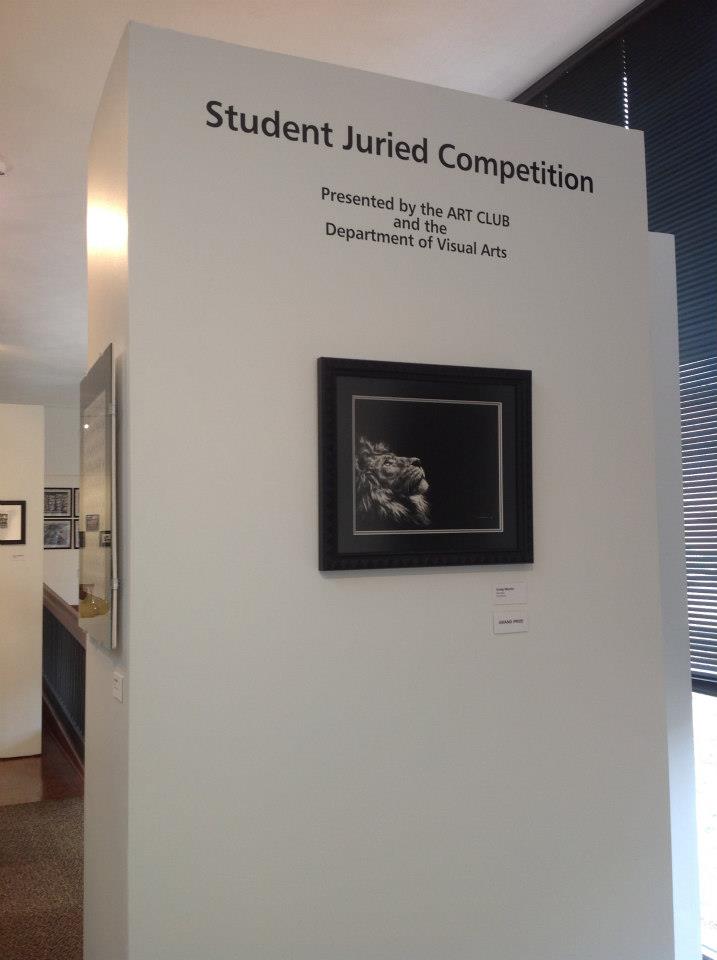 The Annual Student Juried Exhibit is a show put on by the OBU Art Club every year.
Students from any major may submit works digitally with an entry fee. The works are then sent to a juror, who then decides what pieces are accepted into the show.
Submissions for the Annual Juried Student Exhibit are due at the beginning of March each year.
The annual exhibit is held at the end of each spring semester and runs from the end of April through the month of September. Students whose work is accepted into the exhibit should have their work properly prepared for exhibit.

The 2018 winners were

1st - Sarah Engebrecht, Nostalgia in Blue

2nd - Zhanxiu Lu, Dream
3rd -
Carrie Hill,
Lost at Sea
Past Posters: