Backpack Winding Stairs Trip
This is a great trip for beginners to backpacking or seasoned woodsman looking to hone their skills. We will hike into Winding Stairs carrying all of our gear and camp by the Little Missouri River. All transportation and food will be provided, as well as, camping/backpacking gear if needed. Due to the nature of this trip space is limited.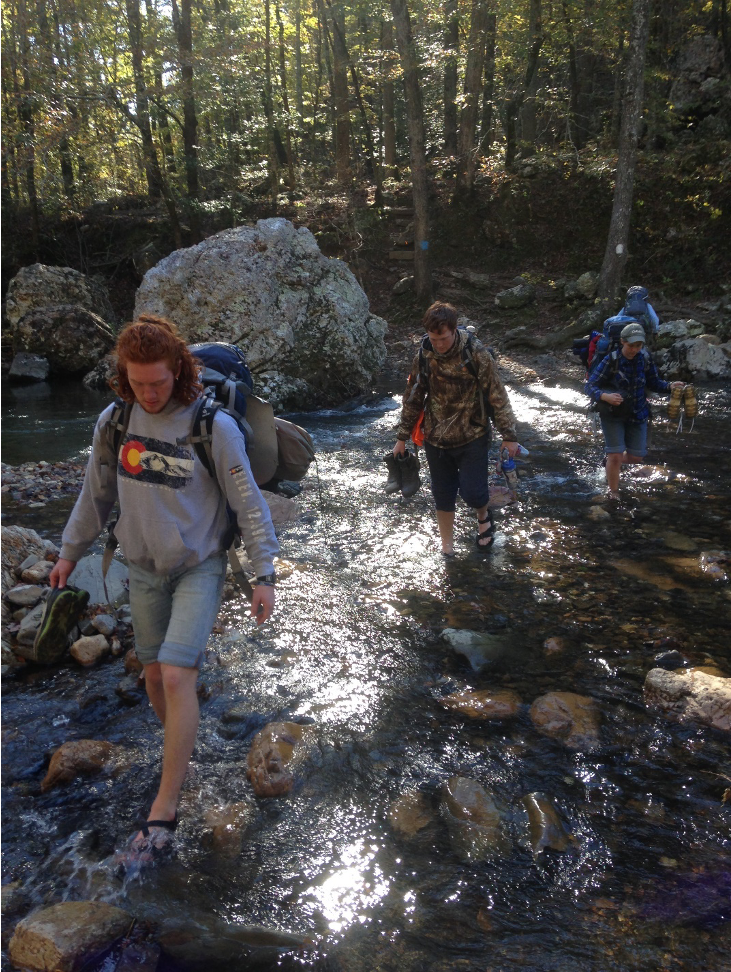 Date:  Friday-Saturday, Nov. 5-6
Place: Winding Stairs in Albert Pike Recreation Area
Price: $10
Registration Deadline: Wednesday, Nov. 3 at midnight. Click here to register.
What to Bring:  Personal clothing and toiletries, water bottle, sleeping bag, PBJ (Pen, Bible, Journal), etc. A more extensive list will be given to those who register.
Meeting Place/Time:
SPEC parking lot outside The CRAG
Friday, Nov. 5, 3 p.m.
Program End Time: Saturday, Nov. 6, 4 p.m.