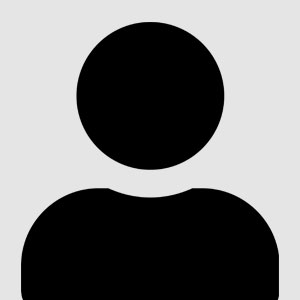 About
Lieutenant Colonel Birch was born and raised in Denmark, relocating to Kansas for his senior year in High School. He enlisted into the Army as a 13B FA Soldier in 1994, and commissioned into the Military Police Corps in 2002 with a B.S. in Criminal Justice, with a minor in Sociology from Pittsburg State University, KS. He received a Graduate Degree in Business Management and Security from Webster University, Saint Louis, MO. LTC Birch is the Professor of Military Science for the University of Arkansas Pine Bluff, Henderson State University, and Ouachita Baptist University.
His previous assignments include Director of Emergency Services, USAG Fort Leonard Wood, MO (FLW MO) 2020-2022; Chief Tactical Maneuver Support/Chief MP Concepts Maneuver Support Center of Excellence FLW, MO 2017-2020; Security Assistance Officer (Radar and Missile portfolio) American Embassy Cairo, Egypt, 2016-2017; S3, 14th MP BDE, FLW, MO 2015-2016; Executive Officer, 795th MP BN, FLW, MO 2014-2015; Provost Marshal Officer, Contingency Command Post, USARPAC, HI, 2013-2014; Commander, 18th Maneuver Control Team, Hawaii and Afghanistan, 2011-2013; Circulation Control Officer, 45th Sustainment Brigade, Scofield Barracks, HI, 2010-2011; Circulation Control OIC, 484th Movement Control BN, Springfield, MO and Afghanistan 2008-2010; Personnel and Admin Officer (S1), 329th Quartermaster BN, Parsons, KS, 2007-2008; Executive Officer, 603rd MP CO, Belton, MO 2006-2007; Company Commander, 414th MP CO, Joplin, MO and Iraq, 2004-2006; Platoon Leader, 805th MP CO, Afghanistan 2003-2004; Platoon Leader, 414th MP CO, Joplin, MO 2002-2003.
LTC Birch's deployments include El Salvador for humanitarian assistance; Honduras for humanitarian assistance; Egypt for mobilization support; various locations, Afghanistan where his platoon located and oversaw the disposal of the largest weapons cache located in the Middle East; Um Quasar and Bagdad, Iraq where his missions included the relocations of Abu Grab, Iraqi court missions, and the security for the #1 detainee; various locations in Afghanistan where he oversaw a $2.16 Billion transportation contract spanning from Afghanistan to the Ports of Karachi, Pakistan; Bagram, Afghanistan where his Company oversaw the retrograde of Billions in military equipment and personnel; Brisbane, Australia where he served as the 1st Infantry Division Watch Commander; South Korea, where he served as the Force protection OIC; Diego Garcia, where he oversaw the largest transfer of US Army aviation equipment in and out of Afghanistan during OEF; Pattaya, Thailand where he oversaw the security and transfer of a Division of US Military as well as Thai Soldiers; Tangerang, Indonesia where he provided guidance and training to Indonesia Humanitarian efforts; Cairo, Egypt where he worked with the Egyptian Government and Military conducting Foreign Military Sales with a portfolio of over $3 Billion.
His military education includes the Command and General Staff College, Sparrow Missile repair course, Security Cooperation Management Course, Anti-Terrorism Course, Battle Field Forensics Course, Capability Developers Course, Law Enforcement Senior Leaders Course. He also holds a Missouri Peace Officers License.
His military awards and decorations include the Defense Meritorious Service Medal, Meritorious Service Medal x 3, Joint Service Accommodation Medal, Army Commendation Medal x 6, Army Achievement Medal, Joint Meritorious Unit Award, Meritorious unit Commendation x 2, Army Reserve Component Achievement Medal x 3, National Defense Service Medal x 2, Afghan Campaign Medal x 4, Iraq Campaign Medal x 2, Global War on Terrorism Service Medal, Global War on Terrorism Expeditionary Medal, Humanitarian Service Medal, Army Service Ribbon, Overseas Service Ribbon x 6, Army Reserve Component Overseas Service Medal x 4, Armed Forces Reserve Medal W/ M device & Bronze hour glass, NATO Medal x 2, Combat Action Badge and the Bronze Marechaussee Medal.
He is married to the former Allison Fignar from Fort Loudon, PA and has 5 sons, Benjamin & Zachary, Joseph, Christopher, and Robert.