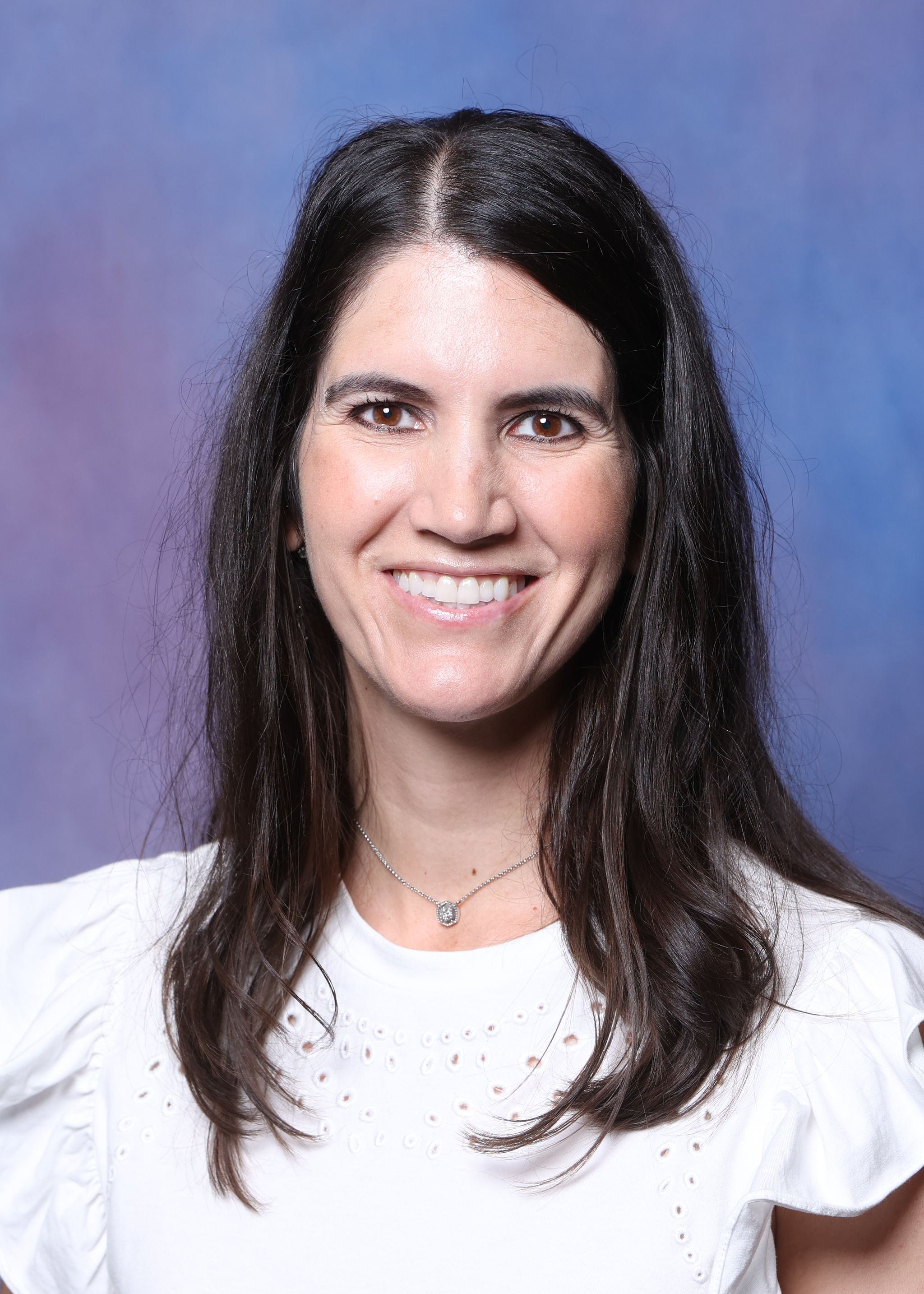 HOLLY KYZER
Assistant Professor & MS/DI Director, Dietetics
| Degree | Area of Study | Institution | Year |
| --- | --- | --- | --- |
| M.S. | Nutrition | University of Arkansas for Medical Sciences | 2007 |
| B.S. | Biology | Ouachita Baptist University | 2000 |
About
As a Registered Dietitian, Holly Kyzer has had the unique opportunity to work in the clinical setting as well as the academic world. She worked as the clinical dietitian at Baptist Health Medical Center in Arkadelphia for 17 years while also serving as an adjunct professor teaching nutrition classes and a clinical practicum for both Henderson State University and Ouachita Baptist University for 15 years. Professor Kyzer developed a deep sense of community and love for Arkadelphia as she worked in the city all of her life.
While a student at Ouachita, she received a Bachelor of Science degree in biology with a minor in chemistry. After graduation, she went on to finish coursework in nutrition & dietetics attending the University of Arkansas for Medical Sciences (UAMS) where she completed the dietetic internship and later finished her Master's of Science degree in nutrition.
She has been married for 20 years to Jared Kyzer, and together they have two children: Emma is 16 years old and Reid is 13.
She is a member of Donaldson Missionary Baptist Church where she teaches multiple classes and directs the children's choir. In her free time, she enjoys reading and visiting National Parks with her family.
Fun Facts
Why did you enter the teaching profession?
My mother taught family & consumer science at the high school level for over 40 years. Having her as a teacher, mentor and mother was a wonderful experience and gave me my first glimpse into nutrition. As a teacher, I love seeing that moment when book knowledge comes to life in a real patient and the concept finally "clicks" for them. It is very inspiring!
What are your favorite foods or snacks?
My favorite food is pizza, and my favorite snack is Nacho Cheese Doritos or anything sweet. I love candy!
Do you have a favorite singer/songwriter or band?
My favorite Christian artist/group is Casting Crowns.
Areas of Expertise
Featured Courses Taught:
Supervised Practice I and II




Research in Dietetics




Introduction to Nutrition and Dietetics




Advanced Nutrition




Sports Nutrition
Featured Publications/Presentations:
Freeman, S, Brech D, and Kyzer, H. (2019). Ouachita Baptist University Nutrition and Dietetics Program Self-Study.

Kyzer, H. "Dr. Seuss' Take on Fat: Brown Fat, White Fat, Good Fat, Bad Fat?!?" Association of Nutrition and Food Service Professionals, Hot Springs, AR. 2015

Kyzer, H. "Nutrition and Obesity in Orthopedics." Lunch and Learn for Dr. McLeod at Baptist Health Medical Center – Arkadelphia, AR. 2016

Kyzer, H. "The Nuts and Bolts of Diverticulitis." Association of Nutrition and Food Service Professionals, Hot Springs, AR. 2017

Kyzer, H. "Carbohydrate Counting and Nutrition in Diabetes." Diabetes Empowerment and Education Program (DEEP) meetings. Arkadelphia, AR. Multiple meetings every year from 2017 – 2019.

Kyzer, H. "Nutrition-Related Occupations in the Medical Field." Speaker for the Medical Applications of Science for Health (MASH) program every summer. Baptist Health Medical Center – Arkadelphia, AR. 2015 – 2019.

Kyzer, H. "Nutrition and Diabetes." Senior Adult Center. Gurdon, AR. 2017.
Involvement
Professional involvement:
Dietetic Internship Director

Helped plan, organize, and lead the OBU Nutrition and Dietetics Program

Advisory Committee Meeting – December 9, 2019

Attended the Nell Mundy guest speaker (Casey Atwood) presentation in March 2019

Helped write, revise, and submit the Dietetic Internship Self Study
Community involvement:
Set up and participated in a Nutrition booth at the Clark County Health Fair in January of 2018 and 2019
Advisory Board Member for the Diabetes Self-Management Education Program in Arkadelphia
Henderson State University Nutrition and Dietetics Advisory Board Member
Professional meetings:
Arkansas Academy of Nutrition and Dietetics (ArAND) state meeting (2019)

Individual Development Training Food Service Manager Course (2019)

ACEND Accreditation Modules – 2017 Accreditation Standards (2019)

ACEND Program Director Workshop (2019)

2019 Food & Nutrition Conference & Expo (2019)
Accomplishments/affiliations/certifications:
Magna Cum Laude graduate from Ouachita Baptist University

Member of Alpha Chi National College Honor Scholarship Society

Member of the Academy of Nutrition and Dietetics

ServSafe certified

Member of Donaldson Missionary Baptist Church

Youth Choir Director: 2017- present

Youth Committee Member: 2013 – present

Children's Church Teacher: 2002 – present

Sunday School Teacher: 2007 – present

Discovery (Wednesday night) Teacher: 2002 – present

VBS Teacher/Helper: 1994 – present

Choir Member: 1994 - present

Ladies Auxiliary President: 2018 - present