Ouachita Coronavirus Information
As Ouachita navigates the Fall 2020 semester in light of the novel coronavirus (COVID-19) pandemic, this page will be updated with the most current information for the campus community. Following the guidance of the Centers Disease Control and Prevention (CDC) and local health officials regarding COVID-19, Ouachita staff and faculty have spent countless hours over the last few months adjusting protocols and physical spaces on campus to protect the health of the campus community; we'll continue to monitor the situation and adjust as needed throughout the semester.

Ouachita's HMAT has identified these overarching principles to guide our community in the coming months as more specific guidelines and protocols are developed for various campus settings. It is subject to change as the public health situation evolves and as guidelines from the governmental level change.
Federal, state and local guidelines and directives will be followed

Individuals should observe social distancing of 6 feet

Social groups should be limited to 25 people or fewer

Face masks should be worn in common spaces indoors or wherever social distancing is difficult to maintain

Individuals should increase frequency of handwashing, and additional hand sanitizer will be made available across campus

Increased sanitation processes should be completed after each use of Ouachita facilities

People who are experiencing symptoms of COVID-19 or who know they have been exposed to the virus should not come to campus

Increased protective measures are available for high risk members of the campus community
Members
Dr. Wesley Kluck, vice president for student development and university physician – chair

Tyrese Allen, Student Senate president

Dr. Byron Eubanks, chair of the Department of Philosophy and director of the Sutton Center for Integrity

Tim Harrell, director of student life

Caitlin Hetzel, director of housing and assistant director of residence life

Dr. Tim Knight, dean of the Patterson School of Natural Sciences

Missy Lewis, compliance officer and IT Services project coordinator

Sherri Phelps, director of human resources

Rickey Rogers, dean of students and director of residence life

David Sharp, director of athletics

James Taylor, director of campus ministries

Molly Wallace, director of health services

Brooke Zimny, assistant to the president for communications & marketing – ex officio
Charge
Be current with public health guidance and practices, especially as they relate to institutions of higher education.

Give direction and recommendations for applying public health guidance/practices to Ouachita's leadership groups; faculty, staff, and students; and sponsored activities.

Serve as a sounding board for the university community on public health practices and recommendations that are in place.
9
Total Active Cases
9 Students
0 Employees
46
Total Currently Quarantined
41 Students
5 Employees
781
Total Tests Administered
139
Cumulative Positive Cases
8.7%
Testing Center Positivity Rate
Ouachita is committed to transparency in educating and reporting on COVID-19 as part of our commitment to the health of our campus community. These numbers reflect members of our residential student population (about 1,500), as well as about 350 faculty and staff members. Our on-campus testing center tests symptomatic individuals only using the Sofia2 antigen test, which delivers highly accurate same-day results. Follow-up PCR testing for negative antigen results is administered on campus and processed by Natural State Laboratories within 48 hours; individuals must isolate while awaiting pending results. Additional PCR tests may be administered to asymptomatic individuals as needed. The published positivity rate reflects only tests conducted in Ouachita's COVID-19 Testing Center, while the positive cases also include those tested off-campus and reported to the university.
For the protection of our campus community, individuals may not remain in on-campus housing for quarantine or isolate, unless living in a Ouachita apartment, and they must receive approval from Ouachita Health Services to return. Ouachita's internal contact tracing team manages this and follows up daily with those in isolation and quarantine. Learn more about Ouachita's testing, quarantine and isolation procedures for Fall 2020 here.
Data began with June 1, 2020. Last updated at 2:15 p.m. Oct. 28, 2020.
Fall 2020
current protocols
Ouachita has been planning since April for the return to on-campus learning, residential life and activities. See current plans and policies on this linked page, which will be updated as additional details are available. Additionally, current and incoming students will receive updates to their Ouachita email accounts, and short updates will be provided on Ouachita's Facebook, Twitter and Instagram accounts. These plans for the fall remain fluid as we seek to draw on the latest data and be nimble in our response to the ever-changing COVID-19 landscape.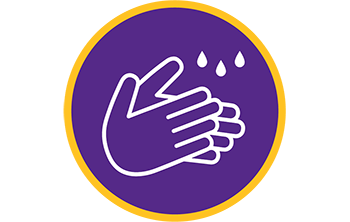 WASH HANDS
Clean your hands frequently, with soap and water when possible, washing for 20 seconds. Take advantage of hand sanitizer stations across campus throughout the day, especially before and after eating or being in a public area.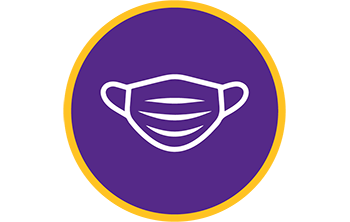 WEAR A MASK
Masks are required in all Ouachita buildings except when you are alone in a private office. They are required outdoors when physical distancing isn't possible. Gaiters and face shields are not approved face coverings indoors.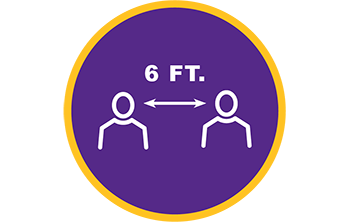 KEEP YOUR DISTANCE
As COVID-19 primarily spreads from person-to-person contact, keeping a 6-foot distance from others at all times is especially important. Classrooms and other common spaces have been adjusted with this in mind.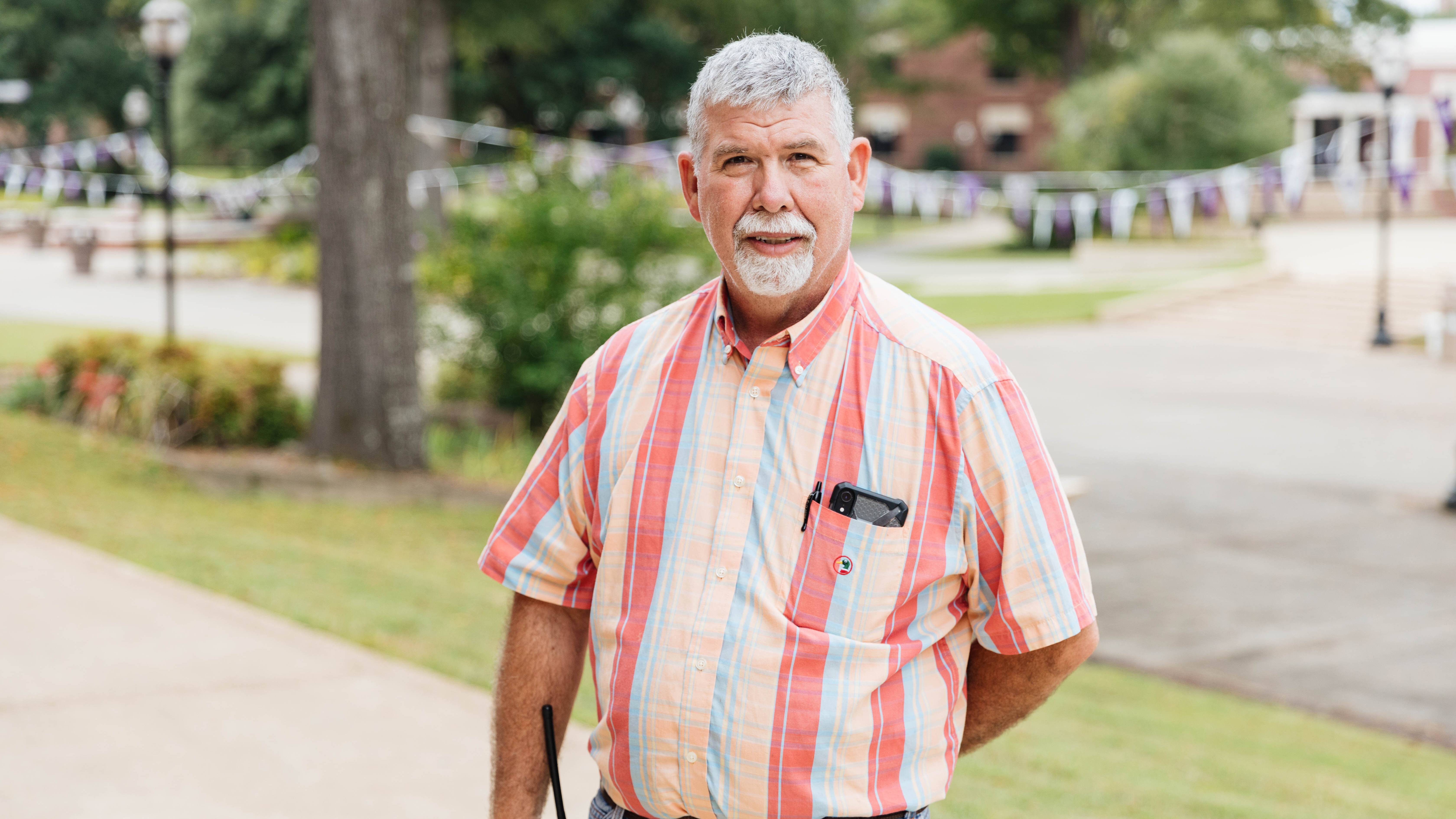 Pandemic Profiles: Randall Quillin, Building Services Supervisor
Remember at the onset of COVID-19 in the U.S. when toilet paper was impossible to find and hand sanitizer was out of stock? Imagine the demand for those supplies on a college campus, specifically at Ouachita. Thanks to the work of Randall Quillin, building services supervisor in Ouachita's Office of Facilities Management, and his building services team, Ouachita was able secure needed supplies to return to on-campus classes.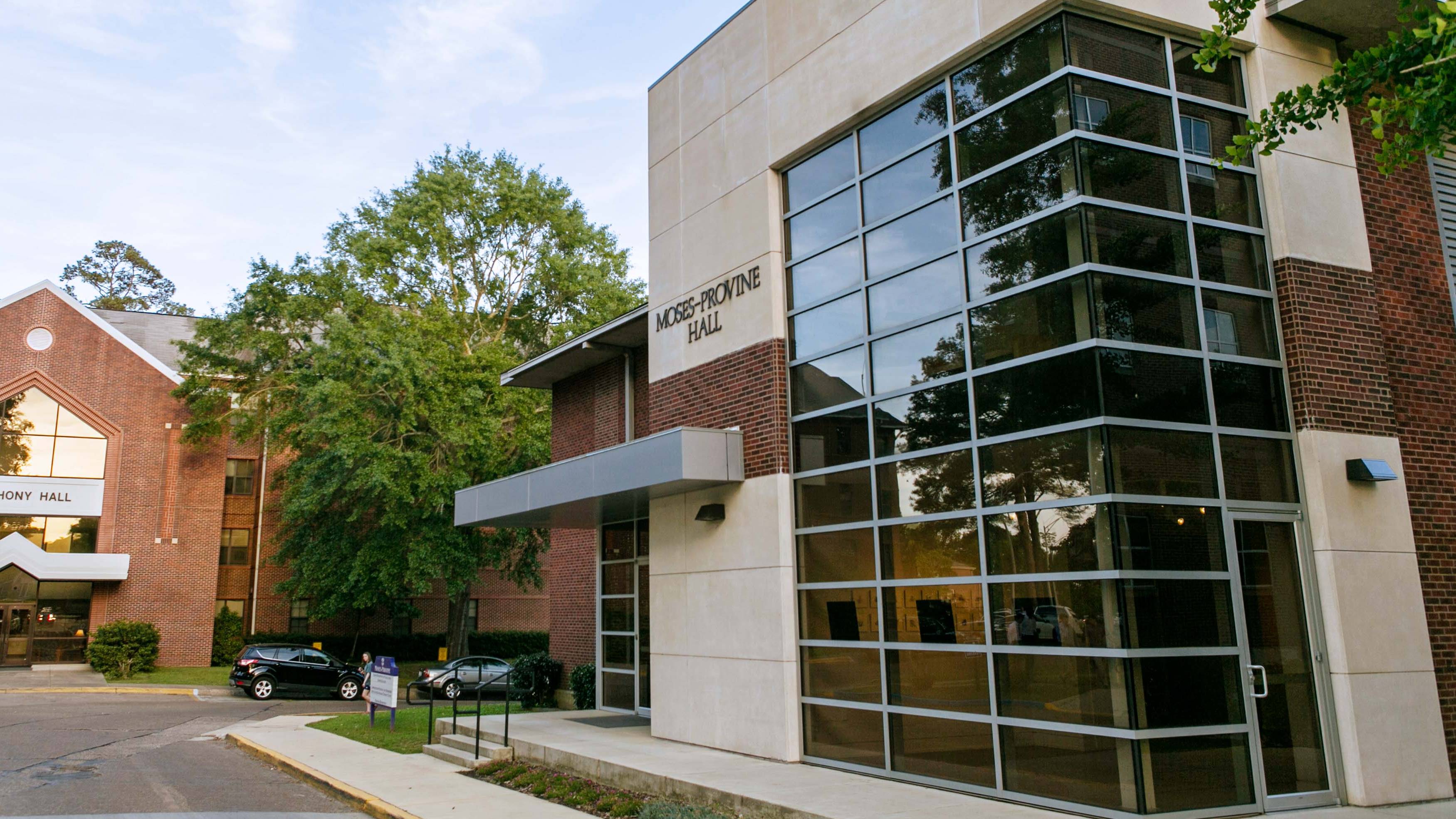 Ouachita to host "Unseen Imprints" exhibit by guest artist Trinity Kai through Dec. 11
Ouachita Baptist University's Rosemary Adams Department of Visual Arts will host "Unseen Imprints," an exhibit by guest artist Trinity Kai, beginning Monday, Nov. 2. The exhibit will be displayed in the Rosemary Gossett Adams Gallery on the first floor of Moses-Provine Hall through December 11 and is free and open to the public.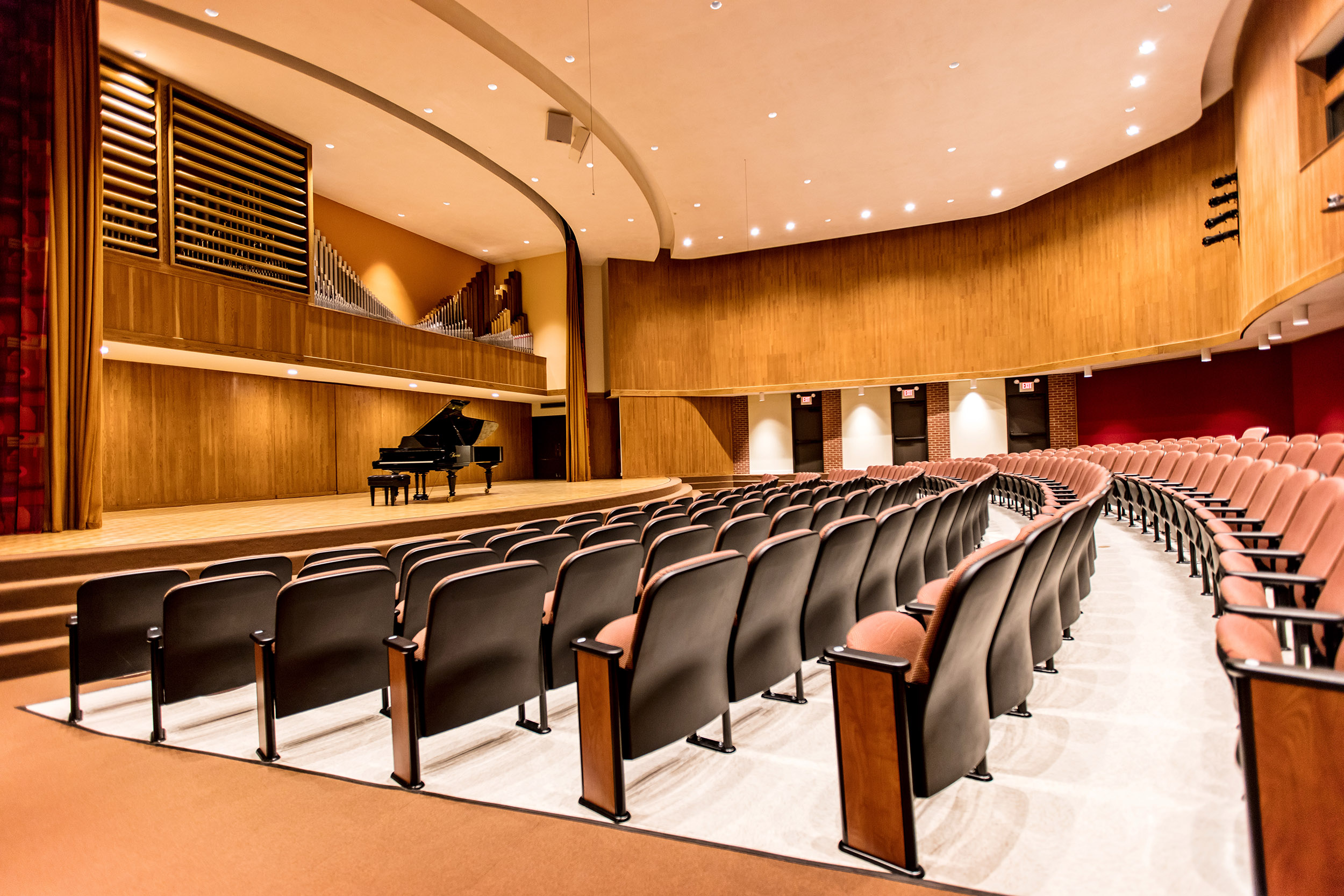 Bayless to present senior voice recital at Ouachita Oct. 30
Ouachita Baptist University's Division of Music will host Katelyn Bayless in her senior voice recital on Friday, Oct. 30, at 11 a.m. in McBeth Recital Hall. Seating in the hall is limited to current students, faculty and staff due to COVID-19; the recital also will be available via www.livestream.com/obu.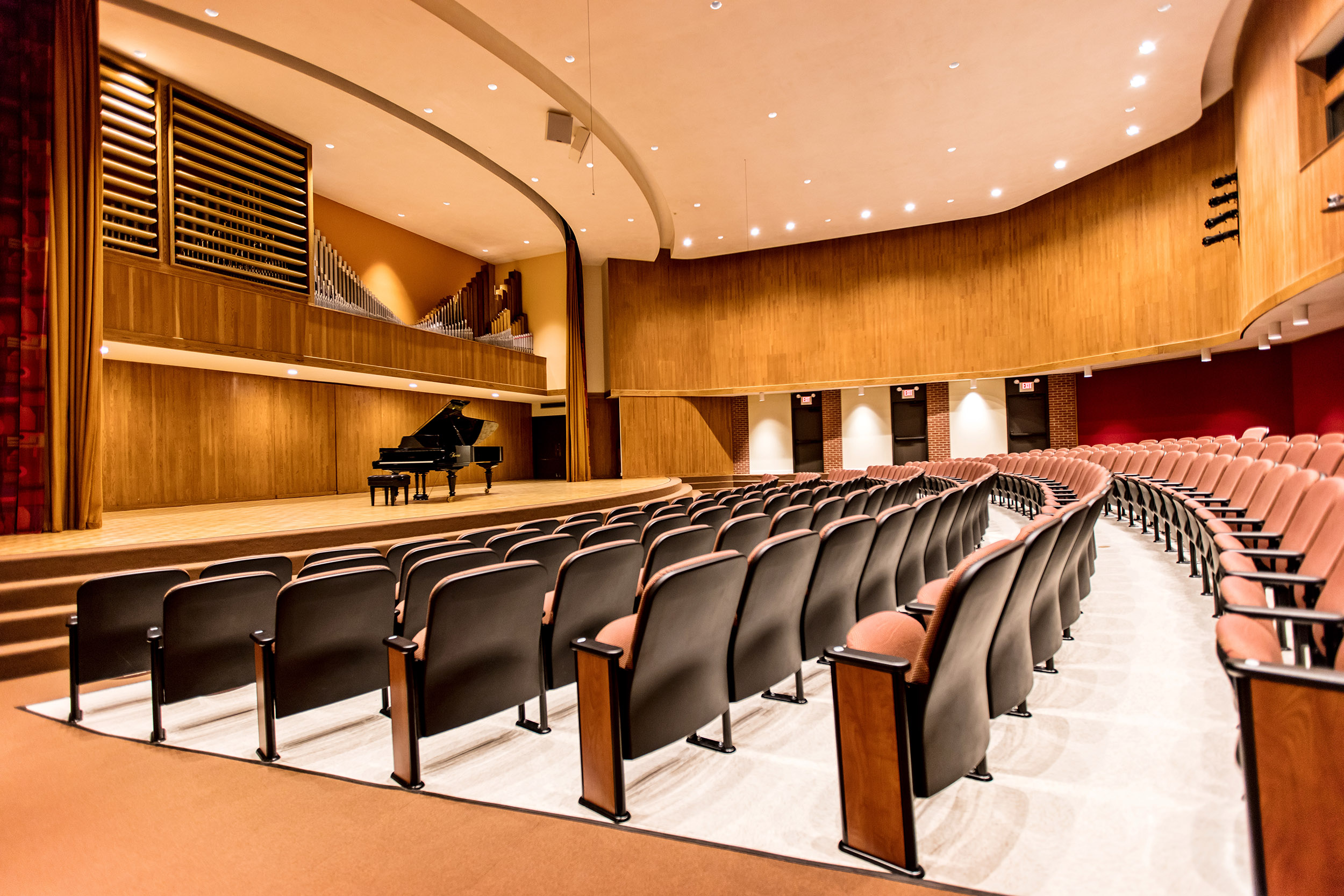 Burer to perform senior trombone recital at Ouachita Oct. 30
Ouachita Baptist University's Division of Music will host Michael Burer in his senior trombone recital on Friday, Oct. 30, at 11 a.m. in McBeth Recital Hall. Seating in the hall is limited to current students, faculty and staff due to COVID-19; the recital also will be available via www.livestream.com/obu.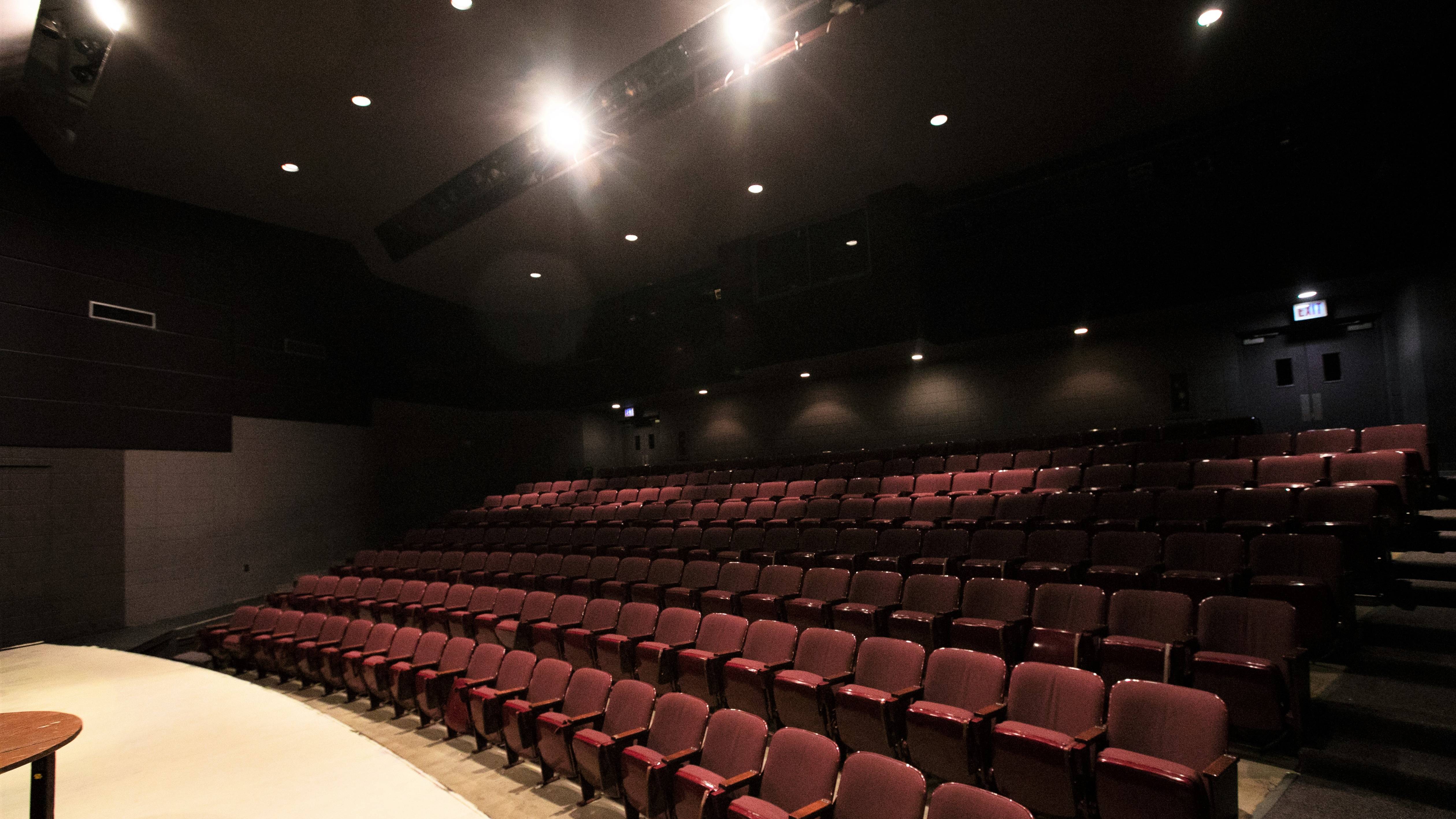 Ouachita Department of Theatre Arts to present "Hay Fever" Nov. 4-8
Ouachita Baptist University's Department of Theatre Arts will present its fall production, "Hay Fever," beginning Wednesday, Nov. 4, at 7:30 p.m. in Verser Theatre. Performances will continue Nov. 5-7 at 7:30 p.m., with a matinee performance on Sunday, Nov. 8, at 2:30 p.m.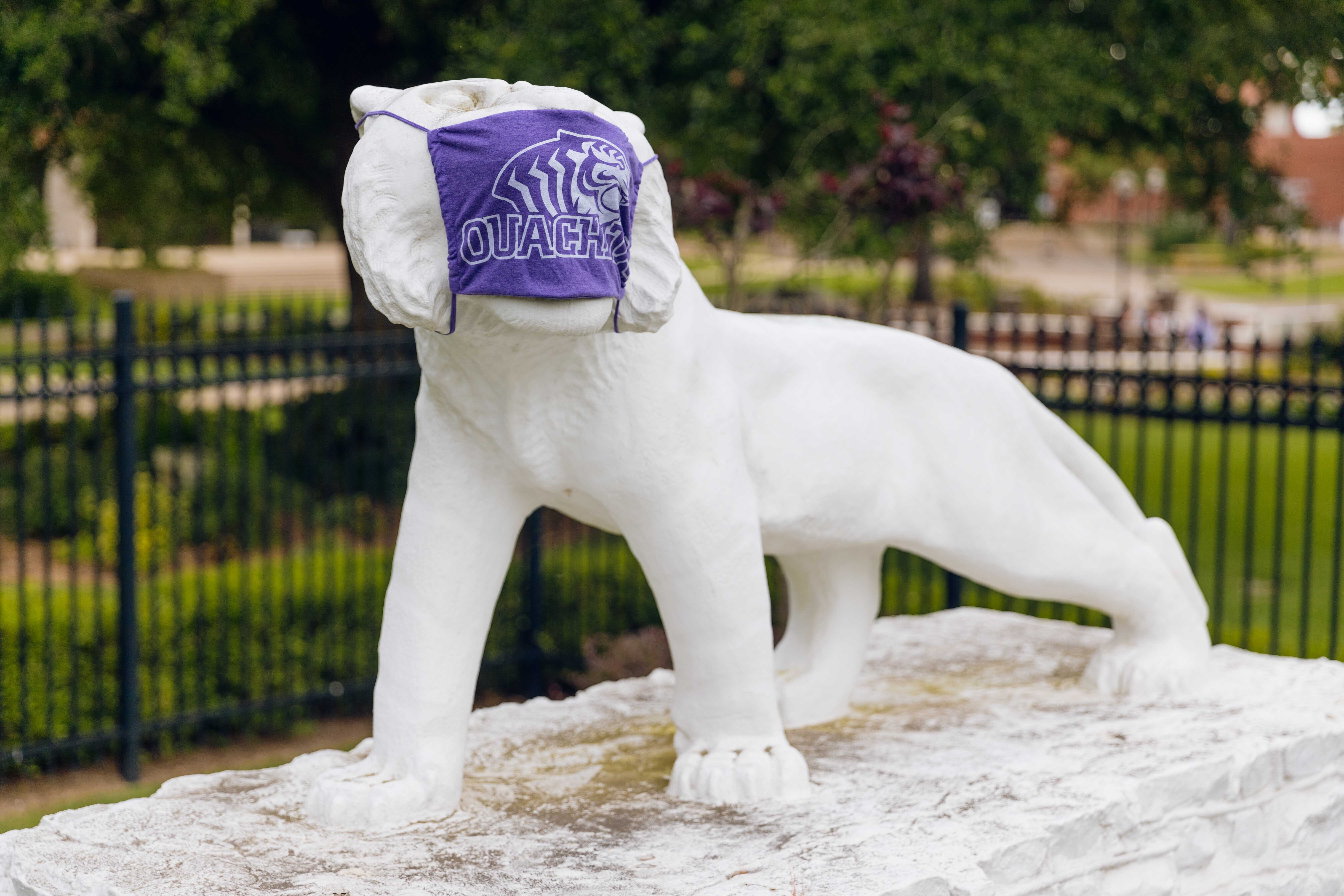 All members of the campus community are invited to commit themselves to the protocols in place to help slow the spread of COVID-19 on campus through personal responsibility. Ouachita's Community COVID-19 Pledge outlines the commitments we will each be dedicated to during the pandemic.
Questions?
If you have a question or concern that isn't addressed here, complete the following form to submit it for consideration. Form submissions may not each receive individual responses.