Applied Behavior Analysis: M.S.
Ouachita is pleased to offer the first full master's degree in applied behavior analysis in the state of Arkansas, seeking to address the critical shortage of trained Board Certified Behavior Analysts (BCBAs)* in the nation. As a successful therapy option to treat autism, Alzheimer's and dementia in addition to common behavioral problems, applied behavior analysis focuses on applying key principles to improve the learning and lives of students, the elderly and other at-risk populations. Ouachita's low-residency program combines online and in-person instruction, carefully and efficiently aligning field experience with course curriculum.

Details about program updates for 2023 coming soon!

APPlications Open Jan. 1, 2023


*Students are responsible for determining licensure requirements for their own states. See bacb.com for more details.

Autism Therapy
Developmental Preschools
Special Education
Skilled Nursing Facilities
Residential/Home Care
Behavioral Health
Training, Supervision, and Consultation
Behavior Assessment
Legal, Ethical and Professional Issues
Research Methods
Behavior Change Procedures
No particular undergraduate degree is required for this program. Common areas of study for BCBAs include psychology, education or speech pathology.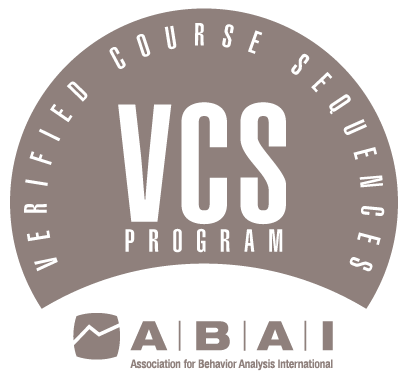 Ouachita offers a Master of Science degree in applied behavior analysis as a low-residency program that includes one on-campus intensive with the remainder of the curriculum delivered online. The application opens on Jan. 1, 2023, and will close on May 1, 2023, for enrollment starting in August 2023.
Only M.S. in ABA in Arkansas
Three Day, On-Campus Intensive
In their words
learn more about our program & how ABA is making a difference
"Applied behavior analysis is the application of scientific principles of behavior like positive reinforcement to build useful skills and reduce problematic behaviors in a wide variety of settings. As the first Master of Science degree in ABA in Arkansas, Ouachita's program will meet deeply-felt needs in our state and nation. We are proud to provide a program that prepares professionals for lives of meaningful work in a format that creates synergy between course and field work for deep and effective learning."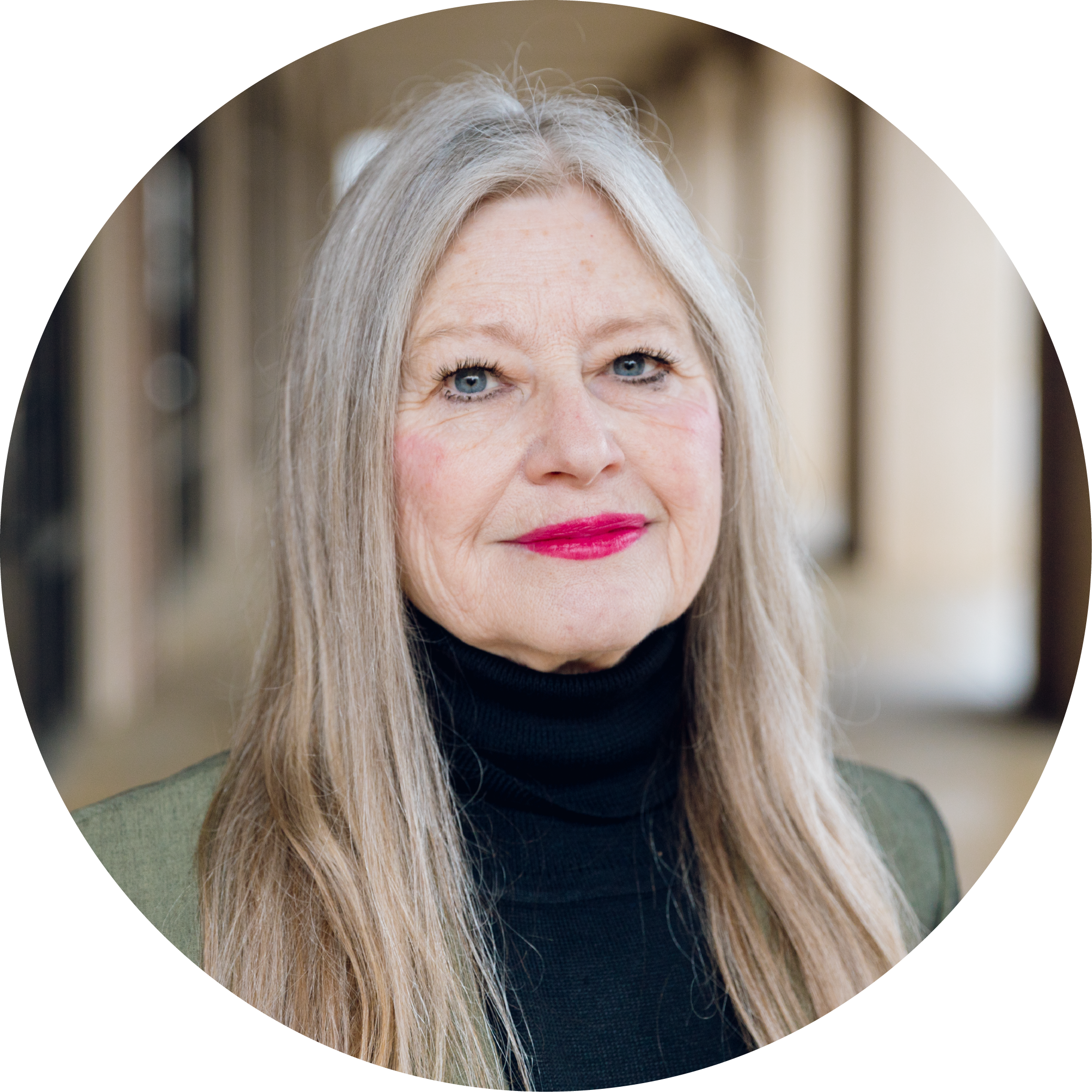 Sheila K. Barnes, Ph.D., BCBA-D, LBA
Founding Director, Applied Behavior Analysis Program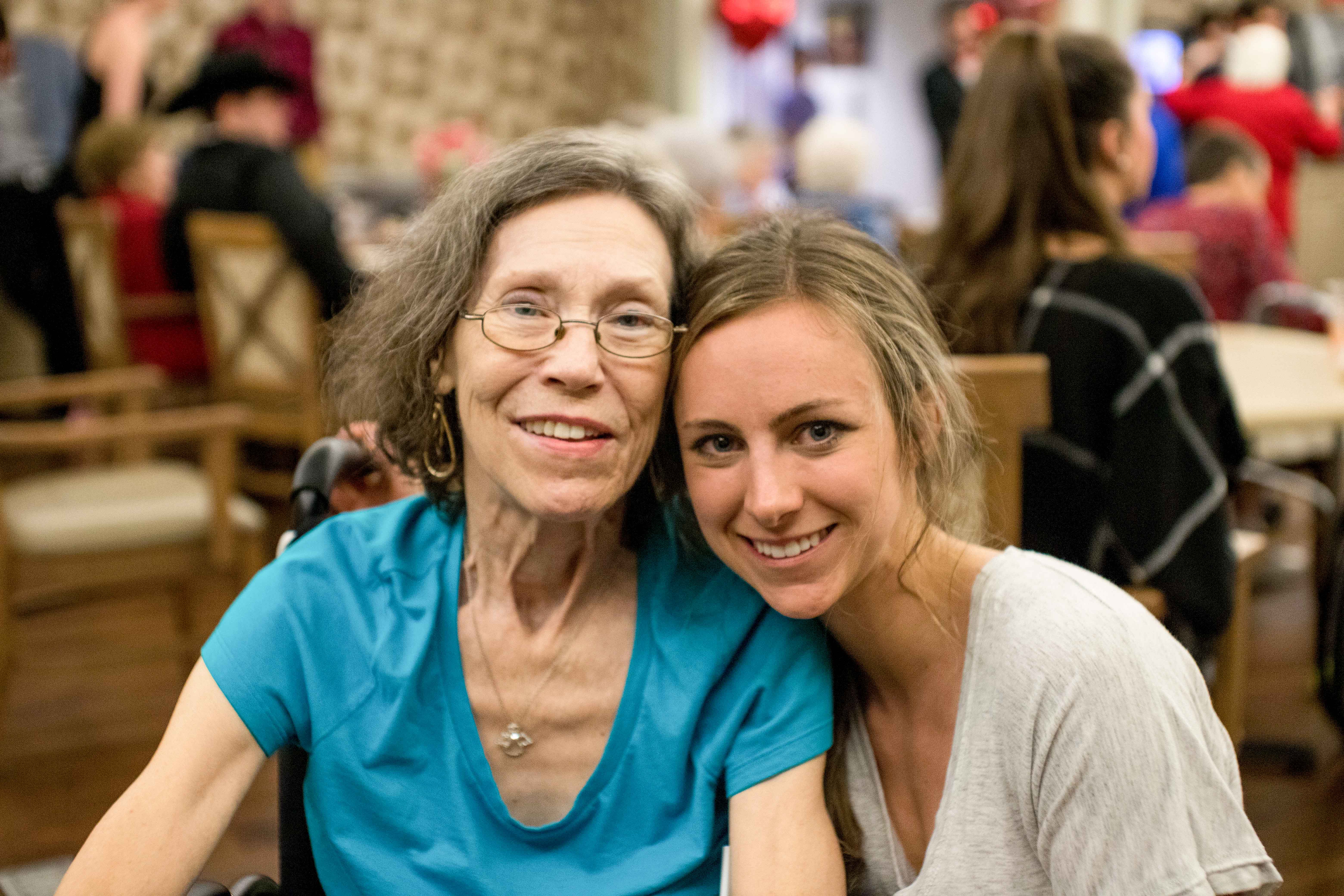 MAKE A DIFFERENCE IN SOCIETY AND MEET THE NEEDS OF INDIVIDUALS
One in 54 children in the nation is diagnosed with autism each year (CDC 2020), and the state's senior population will increase an estimated 72% from 2000-2030. Therapists trained in applied behavior analysis are at the forefront of improving quality of life for these currently underserved populations and their families.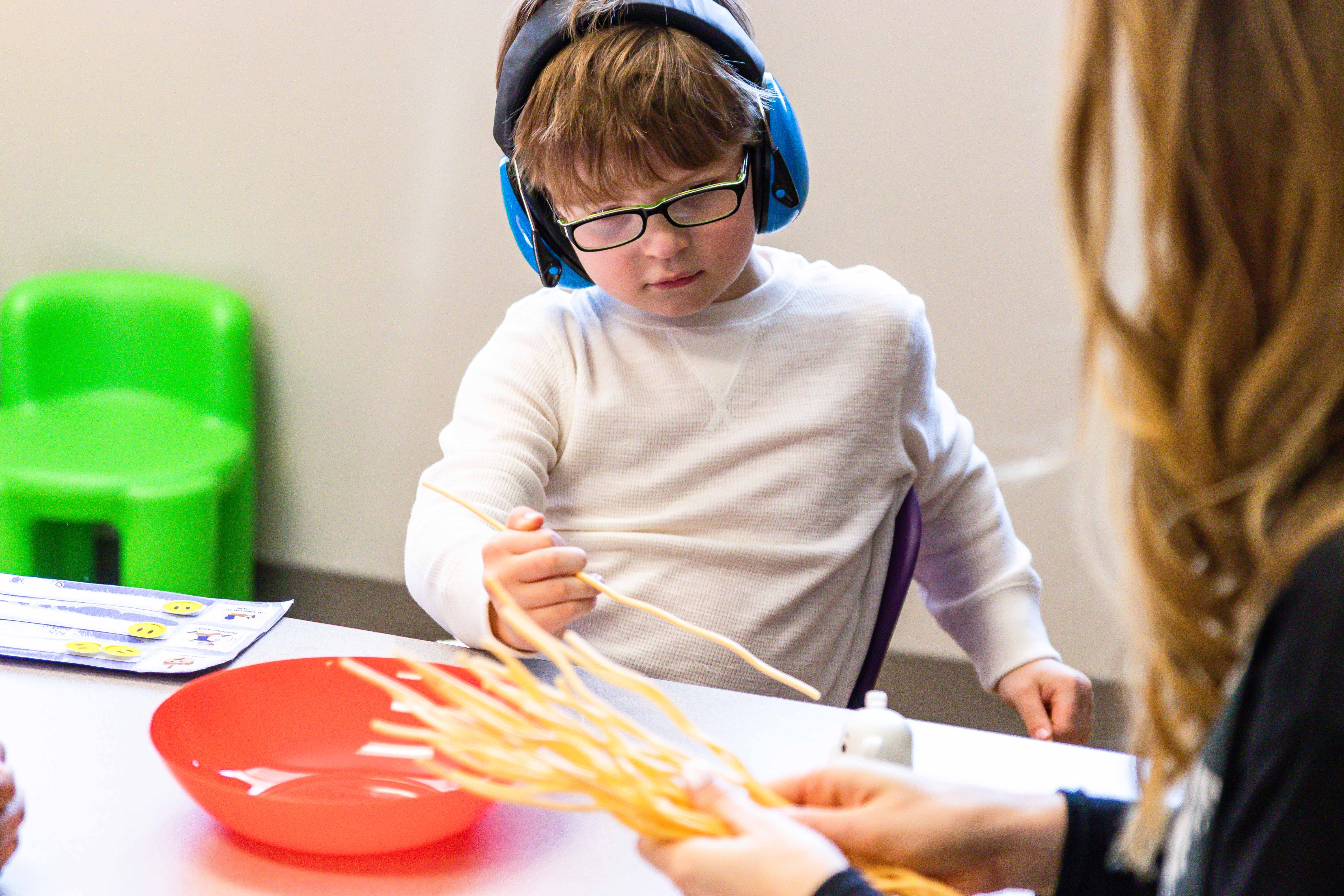 FIELD EXPERIENCE ALIGNED WITH COURSEWORK FOR DEEPER KNOWLEDGE
Ouachita's innovative approach to ABA training pairs the knowledge learned in class to the practical work done in the field with clinical partners in real time. This allows students to apply theoretical concepts immediately, improving learning outcomes, and allows them to complete the program in just 15 months, 3 months shorter than typical ABA programs.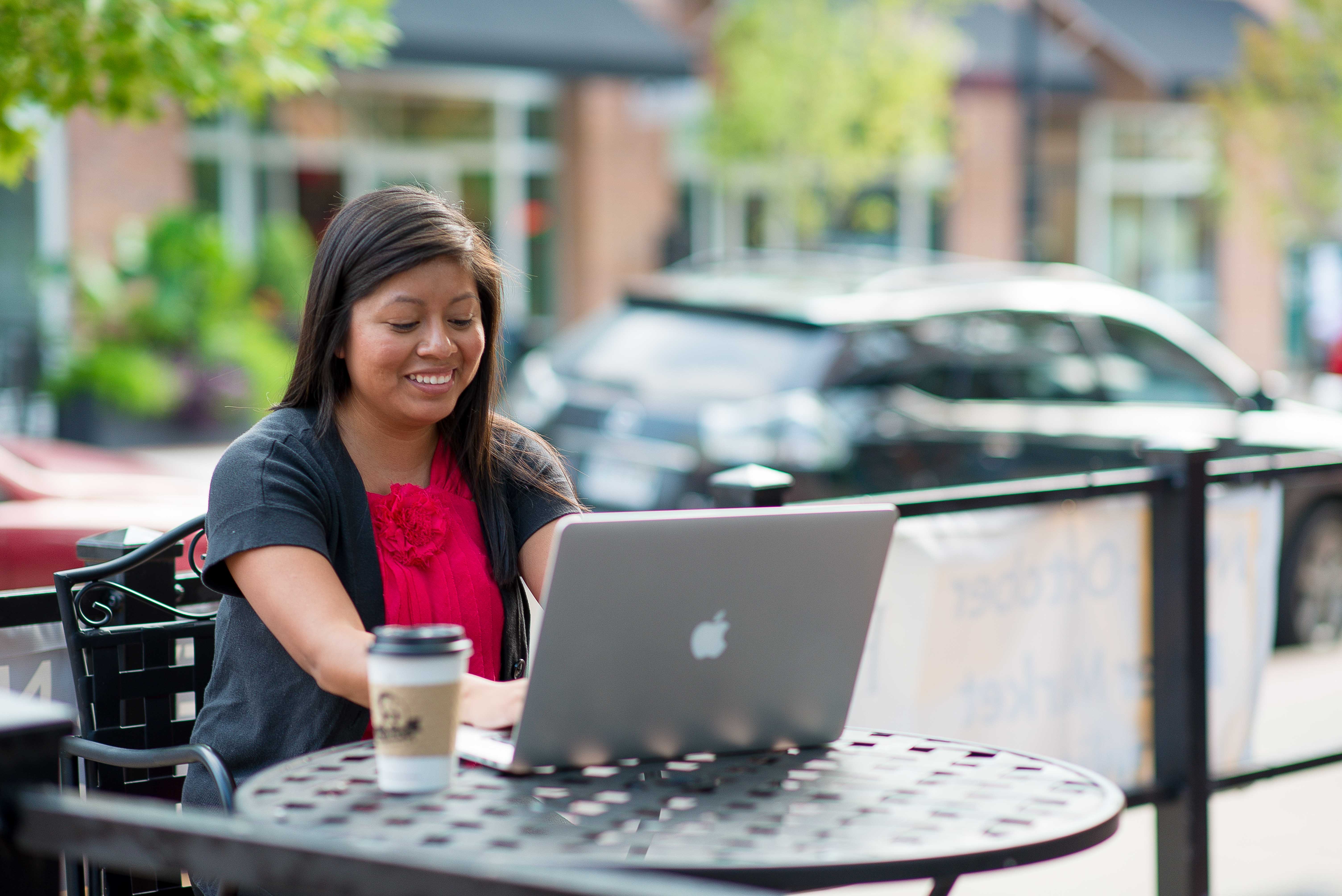 ONLINE FLEXIBILITY TO ADVANCE YOUR CAREER AND EDUCATION AT ONCE
Ouachita's low-residency program allows you to complete the degree almost completely online so you can continue or begin your career from your own community while also making face-to-face connections with other students in your cohort. Plus the clinical work completed in the program is a great launching point for your future as an ABA therapist.
LEARN FROM OUTSTANDING PRACTITIONERS
Meet Dr. Julyse Migan-Gandonou Horr:
In addition to learning from carefully vetted clinical partners in the field, you'll study under the instruction of Dr. Julyse Migan-Gandonou Horr, program director. Dr. Horr has worked in the field for more than 10 years as a clinician, educator and researcher. She is a doctoral-level Board Certified Behavior Analyst (BCBA-D) as well as a Licensed Behavior Analyst (LBA). Dr. Horr has published three research studies and has presented her work at national and international conferences. She also has developed and implemented training curricula for ABA. Dr. Horr has taught at the University of North Dakota in Grand Forks, the Florida Institute of Technology in Melbourne, Florida International University in Miami and The Chicago School of Professional Psychology, and she has served as a visiting assistant professor at Ouachita since August 2020. As a clinician, Dr. Horr's area of expertise is in the functional analysis and treatment of problem behaviors including autism spectrum disorder, developmental disabilities, attention deficit hyperactivity disorder, sexually deviant behaviors and co-morbid psychiatric disorders.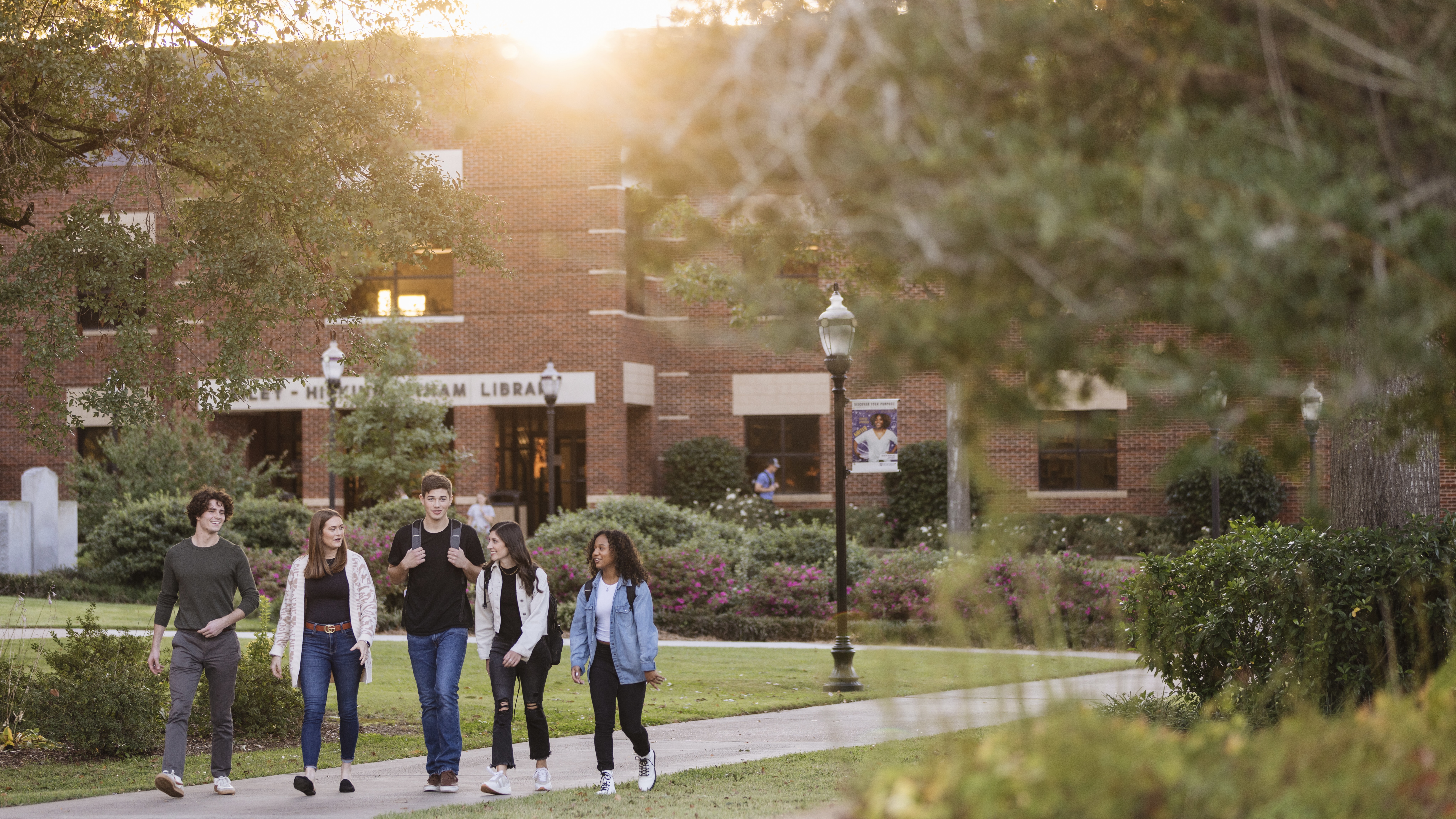 Ouachita's Fall 2022 enrollment growth reflects university momentum
Enrollment continues to grow at Ouachita Baptist University, where a Fall 2022 headcount of 1,784 is the university's highest in 56 years.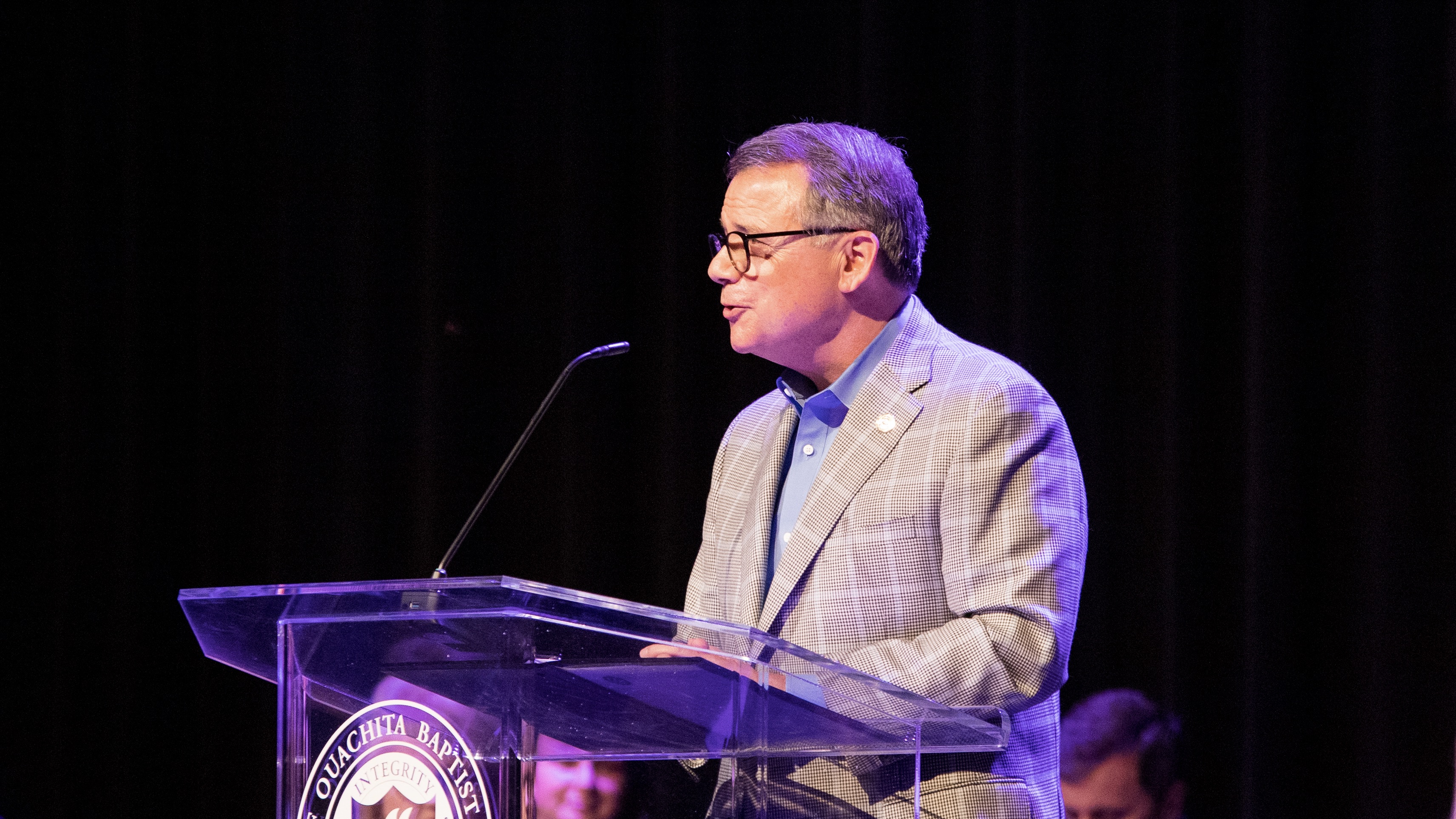 Ouachita student achievers honored May 5
Ouachita Baptist University students were honored for scholastic achievement Thursday, May 5, in Jones Performing Arts Center during an academic awards ceremony sponsored by Ouachita's Student Senate.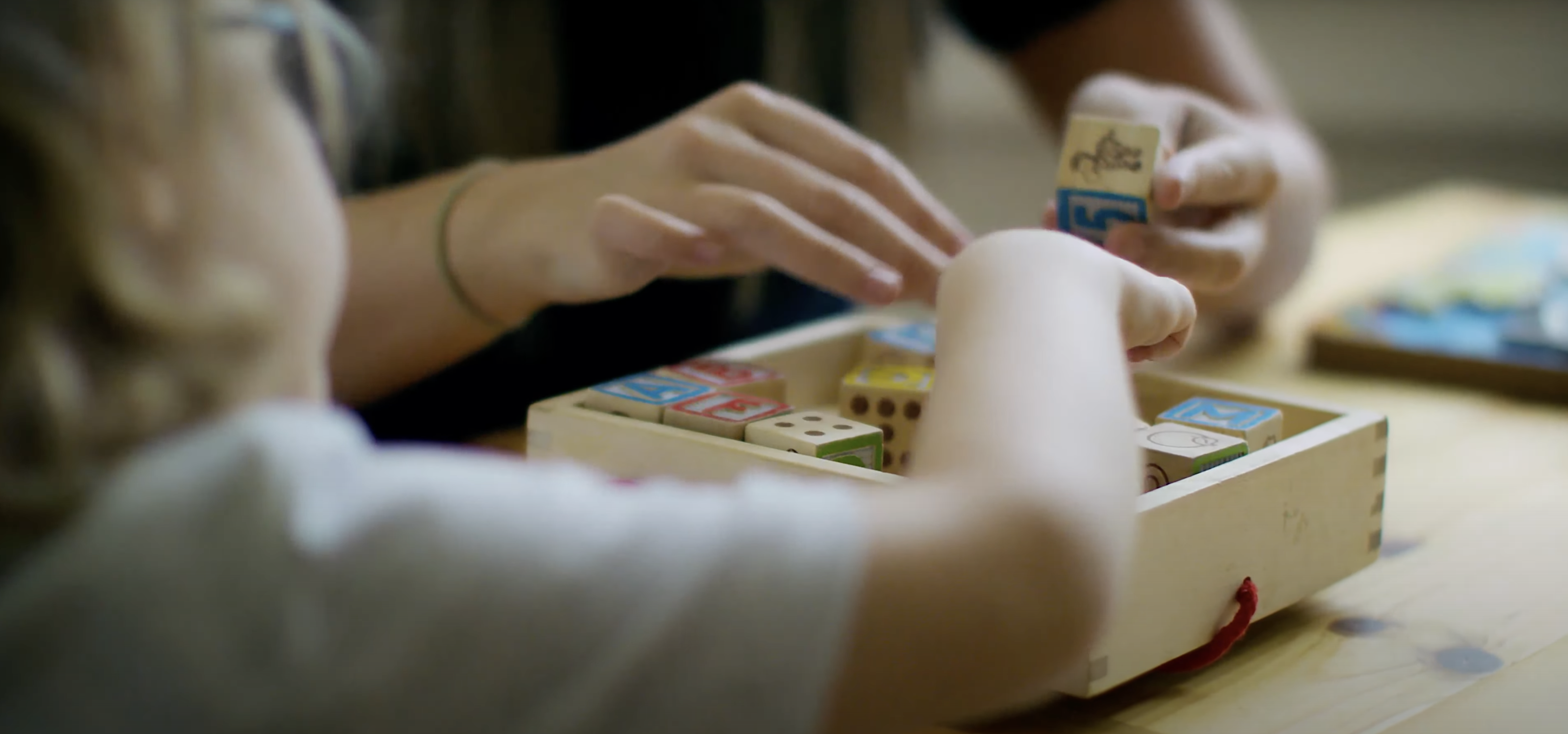 What is autism? What is ABA? Building understanding in Autism Awareness Month
April has traditionally been known worldwide as Autism Awareness Month, and is a time to focus on increasing understanding and awareness of people with autism. In 2021, the Autism Society of America changed the designated terminology to Autism Acceptance Month. Regardless of which name you use, I hope you'll take time this month to become educated on autism and help to create a more inclusive and accepting world for the autism community. Here is some introductory information to get you started.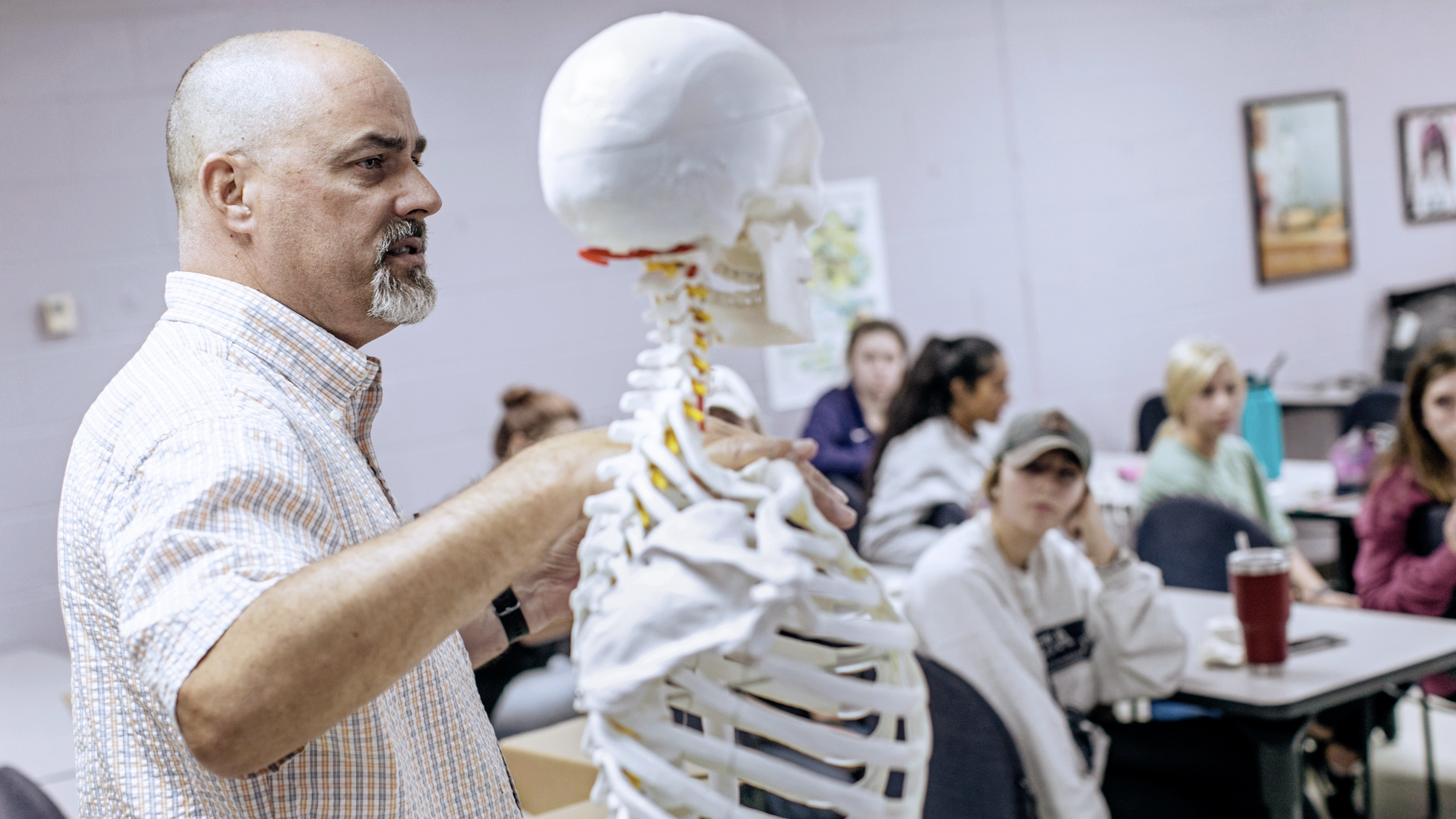 Ouachita introduces Master of Science degree in exercise science
Ouachita Baptist University will expand its kinesiology program to include a Master of Science degree in exercise science, expected to launch in fall 2023.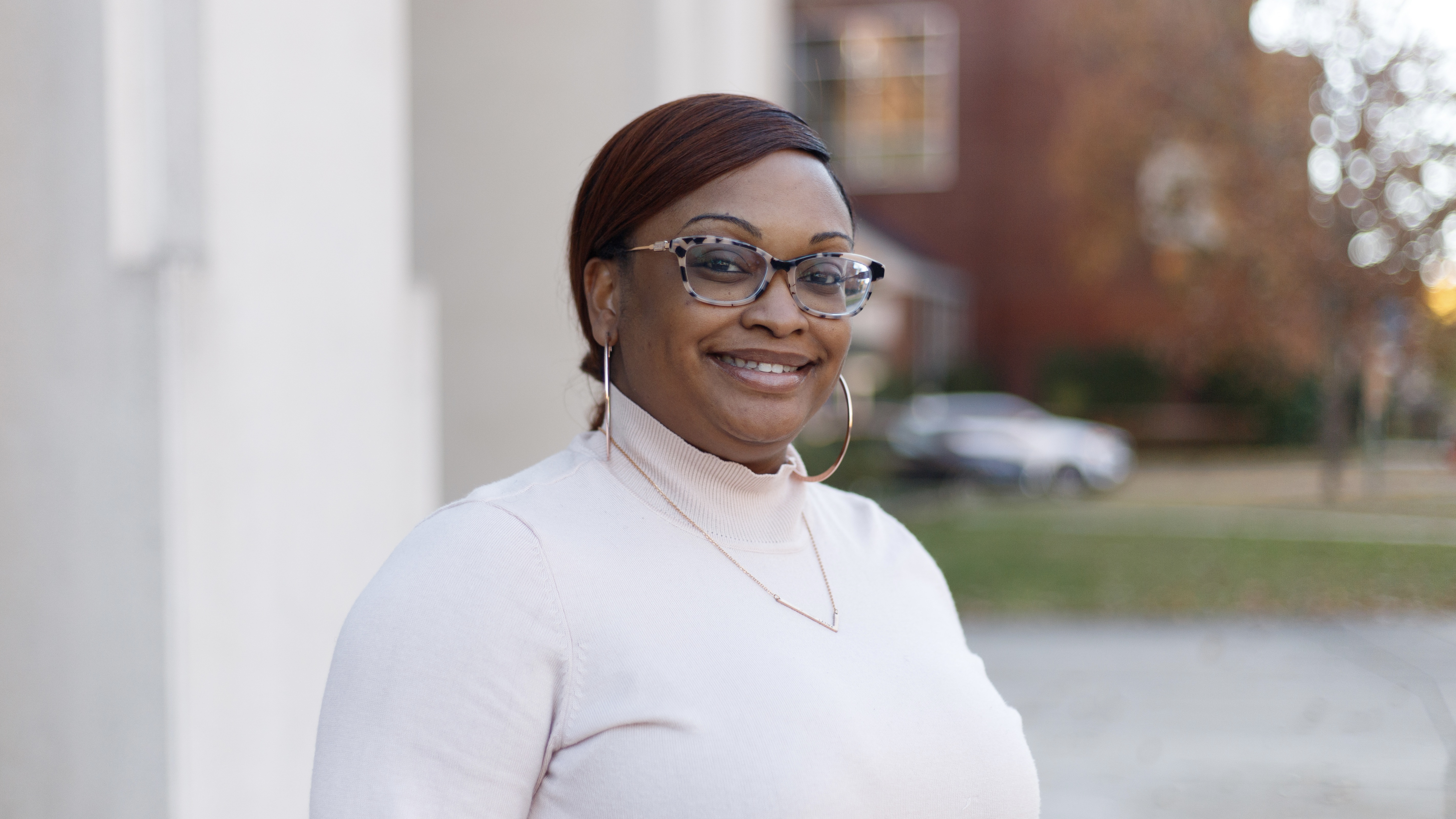 A vision for change energizes DI grad student Latina Robinson
In March 2016, Latina Robinson, a Dietetic Internship graduate student from North Little Rock, Ark., lost her grandmother to Type 2 diabetes—a deadly disease that, according to the Centers for Disease Control, affects 37.3 million people in the United States
Ouachita is a place of community and relationship. By coming to campus for a three-day intensive, you will connect with your classmates, professors and your future alma mater. This will enrich your academic experience as you complete the program remotely through online courses. After three days, you will have a jump start on the rest of your degree. And, research indicates that online students who engage with their campuses have much higher success rates.
Save the Date: August 2023
Tuition per graduate credit hour: $750
Estimated total tuition and fees for full 36-hour program: $27,525
Ouachita General Graduate Admissions Requirements:
Conferred bachelor's degree from a regionally-accredited institution

2.5 minimum GPA on a 4.0 scale (individual programs will delineate more specifics)

Completed application, which includes a personal statement

Three references

Minimum English proficiency requirements for international students are as follows:

Test of English as a Foreign Language (TOEFL):
At least 79 on the Internet-based TOEFL (iBT)
At least 550 on the paper-based TOEFL
International English Language Testing System (IELTS):
At least a 6.5 on the IELTS exam
Admissions Requirements for the M.S. in Applied Behavior Analysis:
Meet general university graduate admissions requirements

A minimum GPA of 3.000 on a 4.000 scale*
*Conditional admission is considered for applicants who meet all other admissions requirements and have a GPA below 3.000, but not lower than 2.500.
*Applications are evaluated based on the following criteria: Personal Statement: Writing; Personal Statement: Goals/Program Fit; GPA; Letters of Reference; Related Experience; and Persistence/Motivation.
*A GRE score is not required for admission to the ABA program.
While fieldwork placement is not required for admission, fieldwork placement is required for enrollment in the master's degree program. Fieldwork placement requires a significant time commitment of at least 25 hours per week. A Ouachita Memorandum of Understanding/Supervision Agreement must be received by April 15. This letter must state that the clinical partner agrees to provide fieldwork experience (including restricted and unrestricted supervision). While Ouachita will assist with this process, the student is expected to take the lead in finding an appropriate placement. In some cases fieldwork placement may require relocation to an available fieldwork placement site.
See the Behavior Analyst Certification Board's BCBA Fieldwork Requirements for additional information about the expectations for fieldwork. If you cannot devote this time to the program and your placement, you will not be able to complete the program requirements for the Master's of Science degree in applied behavior analysis.
Current clinical partners:
If you're interested in applying to graduate programs but you're not a U.S. citizen, contact your graduate admissions counselor, Angie Schleiff (

schleiffa@obu.edu), before submitting an application. Due to visa requirements, requests from non-U.S. citizens are handled on a case-by-case basis and take extra time. Please inquire early in the process.
The State of Arkansas and Ouachita Baptist University requires students to show proof of immunity for MMR (Measles, Mumps and Rubella). Ouachita Baptist University must receive an immunization record that includes the MMR vaccinations. For more information please click
here.
Students will demonstrate knowledge of the philosophical foundations and basic concepts and principles of ABA from content areas A and B from the BCBA® Task List (5th ed.)
Students will conduct single-subject research based on valid and reliable measurement
systems given the dimensions of socially valid behavior; environmental constraints and logistics; and collect, graph, and interpret the data using visual analysis.
Students will behave ethically and responsibly and demonstrate professional dispositions.
Students will conduct functional behavior assessments and design, implement, collect data, and interpret results of function-based behavior plans designed to decrease maladaptive behavior.
Students will demonstrate mastery of basic clinical skills of using evidence-based interventions to develop new behaviors in applied settings.
Students will demonstrate behavioral analytic supervision skills including the use of performance assessment, monitoring, feedback, and reinforcement systems BCBA® Task List (5th ed.)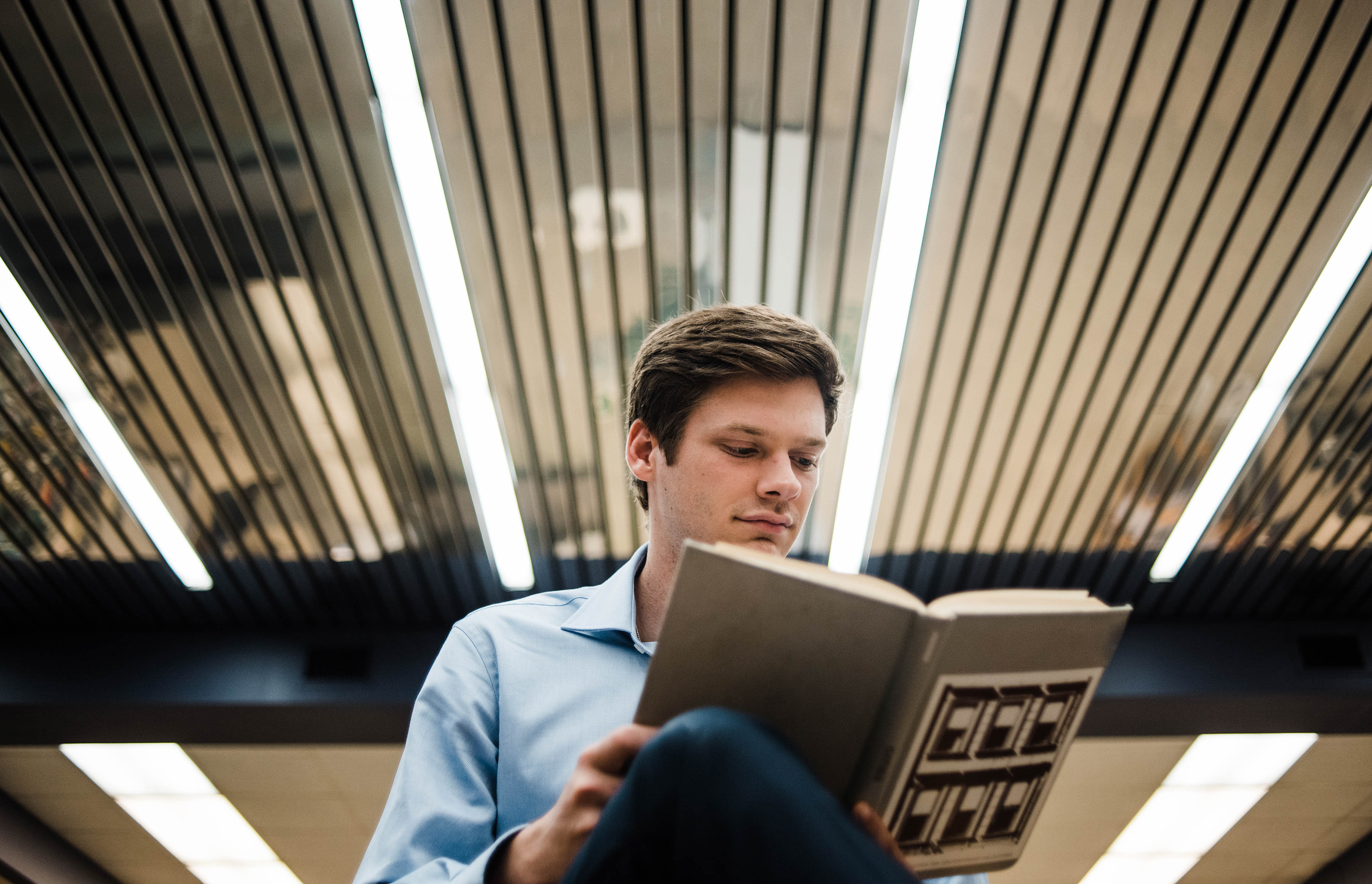 GRADUATE & PROFESSIONAL STUDIES
Graduate and Professional Studies at Ouachita seek to be a source of ongoing intellectual and spiritual growth for those pursuing lifelong learning or career advancement. Ouachita fosters community through relationships with classmates and professors in all learning environments. Through innovative modalities, fields and approaches, these programs combine the very best of Ouachita's more than 130 years of Christ-centered learning with meeting the ongoing and changing needs of the work force.
GET IN TOUCH
Have a question about Ouachita? Want more information? Shoot our Graduate and Professional Studies team a message!