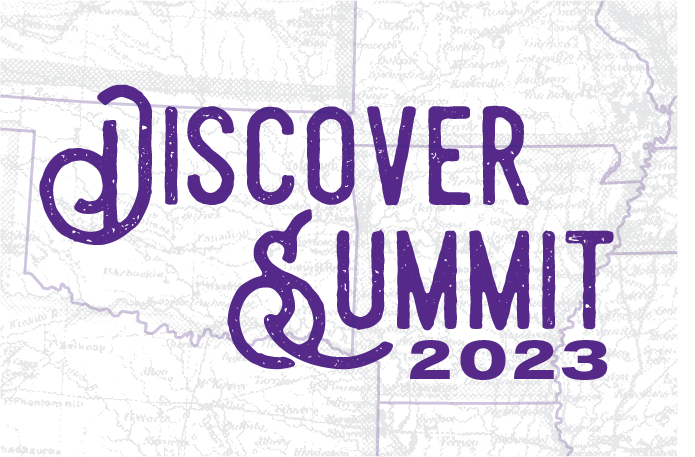 Life has a way of throwing us into the unknown whether we like it or not. You've probably experienced that yourself recently.
But here's the thing: you are braver than you know, and the skills to face down uncertainty can be developed.
That's what Discover Summit is for.
There's a tension you feel when you aren't sure exactly what you want to study in college, and it can seem like you are lost or have been left behind. But just like professional climbers, there's a common lingo and some tools that—once you know them—can help you find your way.
This overnight event is designed to connect you with the resources and community you need to turn what seems like an unclimbable mountain of decisions into your next, great accomplishment. Get ready to blaze your own trail with a new set of friends who—like you—are still discovering which major is the best fit for them, as you engage in meaningful sessions and explore campus and the surrounding area.
#DISCOVERSummit23
Sign up for the adventure now!
Friday, June 2, 2023
1:30 p.m.

Check-In

2 p.m.

Trailhead
Meet university and Discover program leadership, learn what to expect from the day, and take your first steps down a new trail.

2:15 p.m.

Waypost 1: The GPS or the Compass
with Michelle Perez, Senior Program Officer, U.S. Programs, Winrock International (B.A., 2014)

3 p.m.

Meet Your Trail Family
Get to know a small group of fellow students who may be at different points in the journey than you are but who share your desire to discover their calling.

3:30 p.m.

Waypost 2: The Shortcut or the Scenic Route
with Jon Merryman, Director of Alumni Relations (B.A., 2000)

4:15 p.m.

Depart for Dinner
Choose-your-own culinary adventure.

5:30 p.m.

Depart for DeGray Lake Resort

5:45 p.m.

Make Camp
Settle into your room with your temporary roommate and explore the resort with your trail family.

6:45 p.m.

Orienteering Session
Make a map of where you are now and test out tools useful to plot a course forward.

7:30 p.m.

Sunset Service

8:15 p.m.

Night Hike

9 p.m.

Get to Know You S'more

9:45 p.m.

Side Trail with Your Trail Family
Pick from a number of fun game options to close out the night.

11 p.m.

Hiker's Midnight
Return to rooms and get some sleep!
Saturday, June 3, 2023
8 a.m.

Depart DeGray Lake Resort

8:30 a.m.

Project: Serve
Breakfast included

11:15 a.m.

Final Waypost: The Journey or the Destination
with Adam Wheat, Director of Career & Calling (B.A., 2010)

12 p.m.

Noon It (Lunch) & The Summit
Stories of the day and a meaningful time of commitment with your trail family

1 p.m.

The Descent
Dismiss & head back home
---
Some activities or times may change slightly before the event.
For the workshop portion on Friday, dress appropriately to meet faculty, staff and alumni professionals.
You will have time to change for activities at the DeGray Lake Resort.
On Saturday, dress comfortably for working outside in the spring.
Make sure to wear shoes or boots made for walking!
You will be staying at a lovely resort, to which our staff will transport you, so please pack the clothes and toiletries you need. Limited replacements may be available in the resort lobby.
Turn the retreat into a weekend of fun by checking out some more of the area! Find restaurants, attractions and more.