Curriculum and Instruction: M.Ed. & Graduate Certificate
Ouachita's Master of Education degree in curriculum & instruction is perfect for teachers who strive for excellence and view teaching as a calling. The program positions teachers for increased salaries and prepares them for roles such as curriculum specialist and instructional coach. It equips teachers to lead professional learning communities all within the context of our program motto: "Live for God, Love others and Teach all students."

Apply Now

Ouachita's Called to Teach conference to be held on campus July 19, 2024, in Walker Conference Center.
Save the date!
Curriculum Specialist
Curriculum Designer
Instructional Designer
Instructional Coach
Academic Director
Education Consultant
Corporate Training Manager
Enter the program at any of three start dates throughout the year, aligned with Spring, Summer and Fall terms. Applications are open year around and must be submitted one month prior to enrollment.
This fully online program offers classes asynchronously to fit your busy schedule. Plus, the program director offers optional group sessions conducted both in-person and via Zoom.
In their words
hear from a faculty member
"I view teachers with a master's degree in curriculum & instruction as master teachers. In this program, we build upon teachers' existing knowledge and experience by equipping them with enhanced strategies for delivering instruction, engaging students and building classroom communities for all learners. We will deepen teachers' understandings of the scope and sequence of curriculum, mastery of data-driven instruction and leadership skills. Most importantly, we have the privilege of doing this within the context of our program motto: 'Live for God, Love others and Teach all students.'"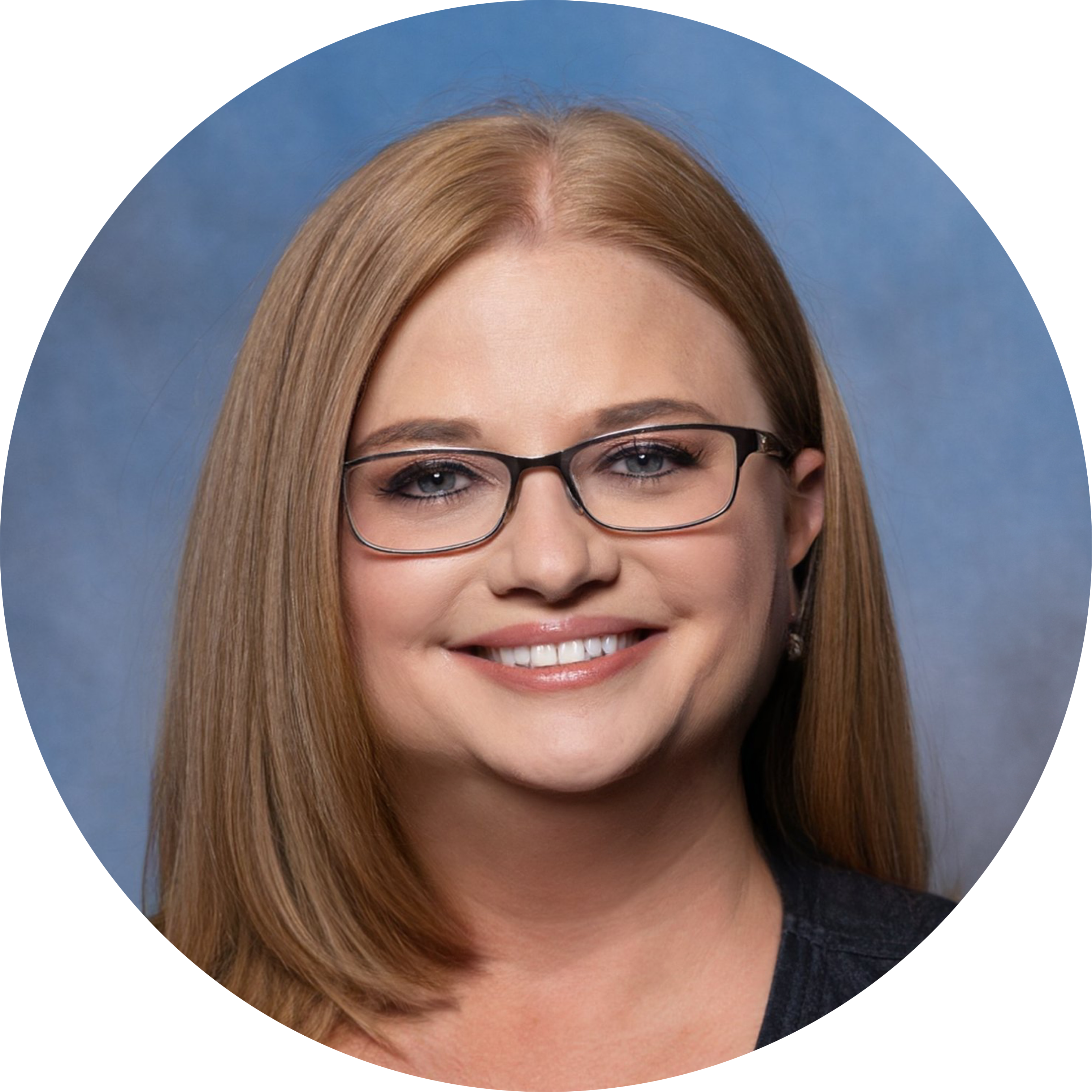 Dr. Gail Hughes
program director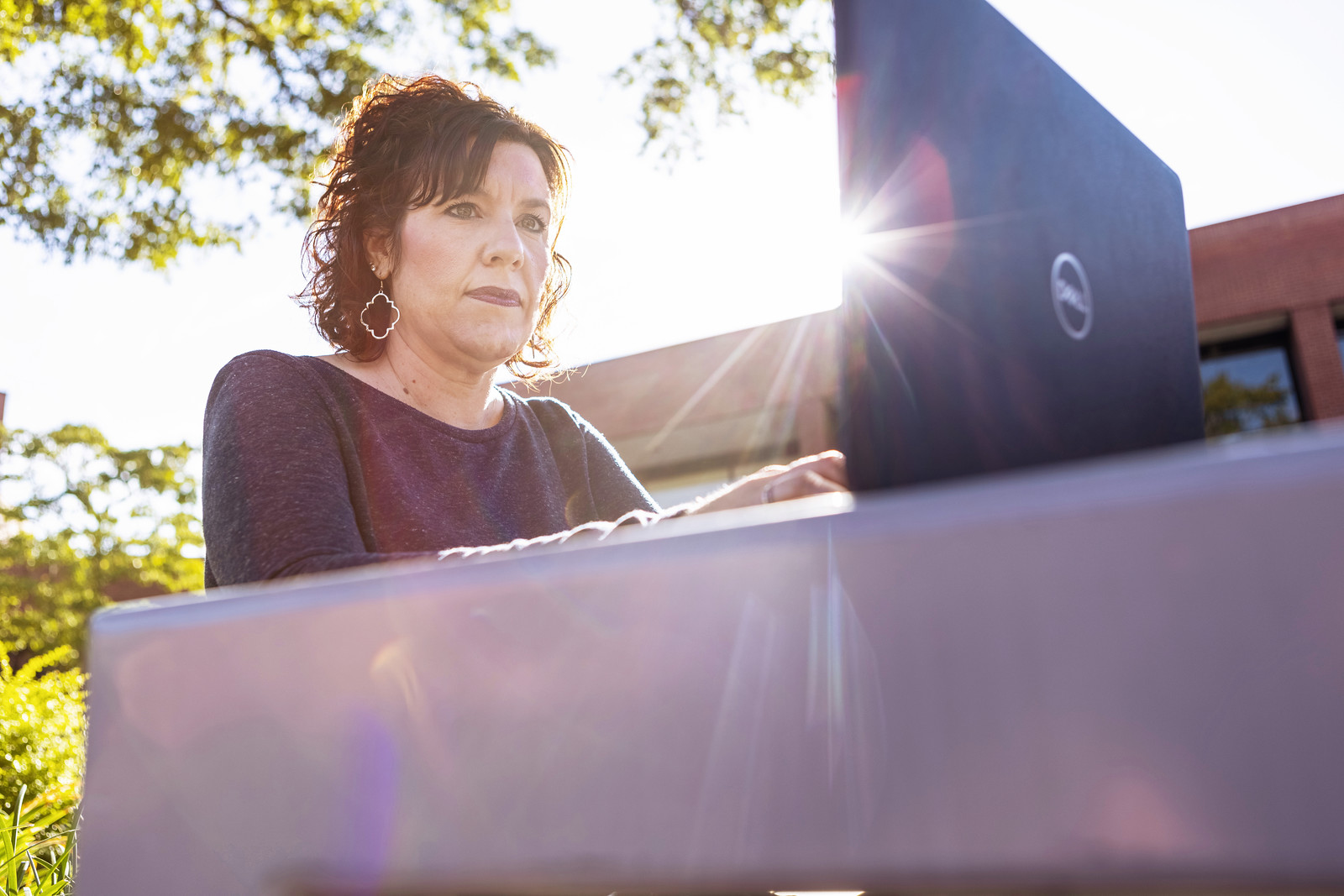 Prepare to lead curriculum planning and implementation
Build your skills in curriculum planning by articulating what you teach, when you teach it, why you teach it and how you should teach it. You'll grow professionally by describing the connections among content areas with a focus on state and national content standards and implementation with high student expectations.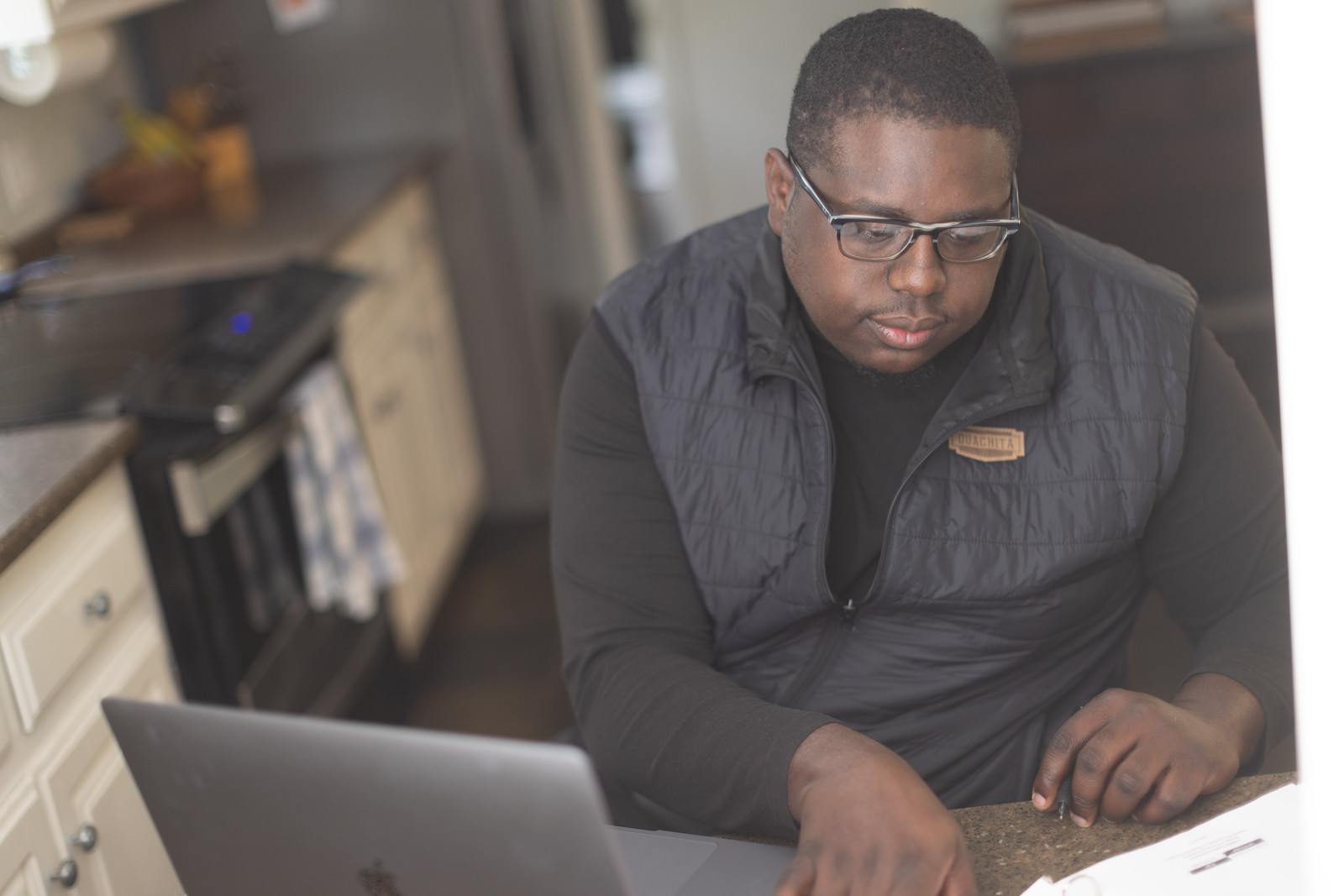 Use data to inform your professional leadership
Learn how to use data and the latest trends to improve your own programs and those of your entire professional learning community. These insights will help you plan instruction for all learners that will help close achievement gaps, determine the best technology tools to engage students and design effective instruction for students from diverse backgrounds.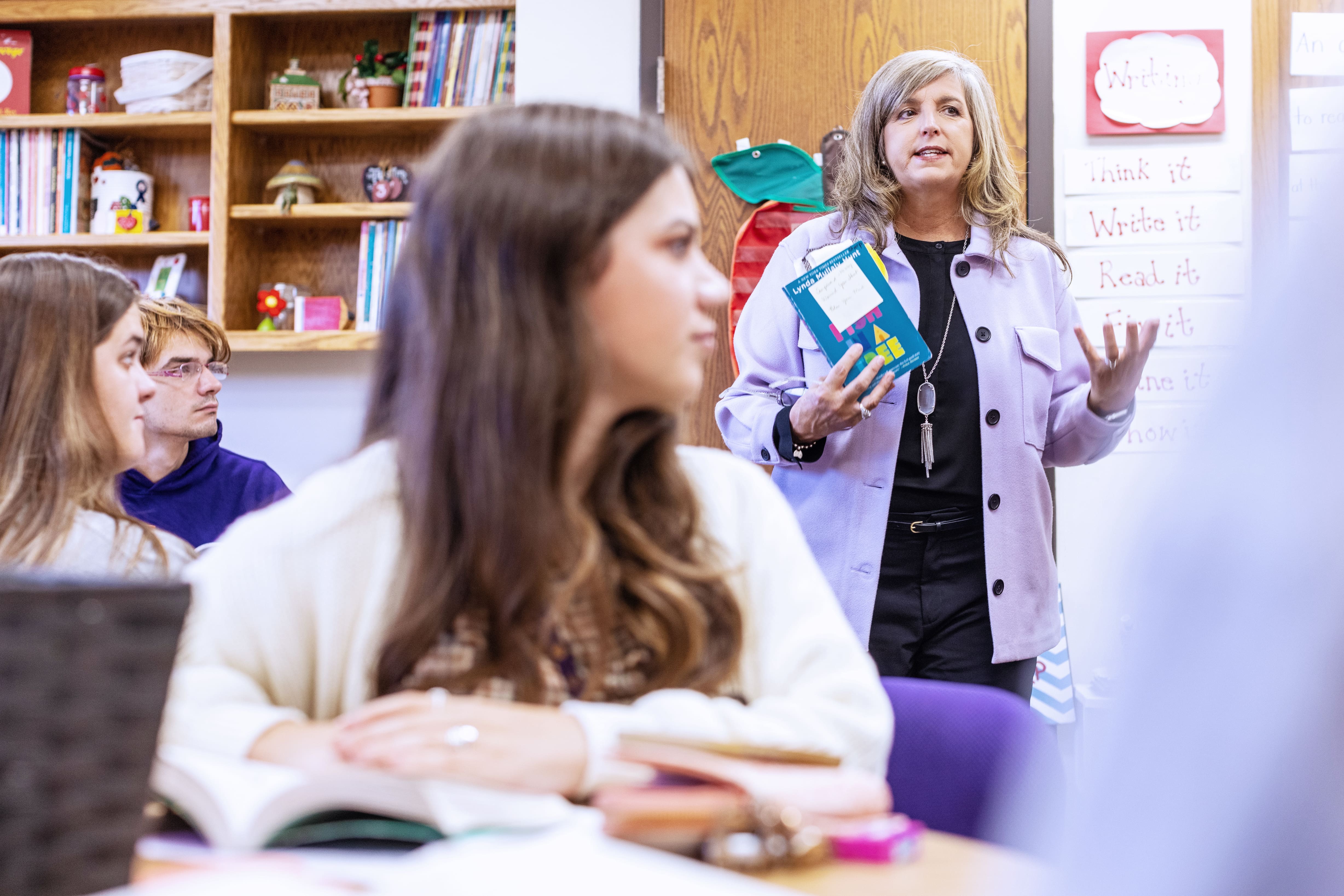 Model character and encourage student growth
Encourage student character and exemplify Biblical ethics in leadership by understanding the relationship between teacher behavior and classroom culture, as well as student motivation, leadership and learning. With an emphasis on personal integrity, courage and perseverance, we model Christ's love, high standards and learning to establish a culture of growth.
Live for God, Love others and Teach all students
our motto
Our program's motto is "Live for God, Love others and Teach all students," which extends beyond just our academic curriculum. In addition to course content, teachers will be supported in their mission by hands-on projects such as working as a team on a service project at an area school. Additionally, every summer we host a Called to Teach Conference, which is open to all educators, celebrates our mission and equips participants for the next school year.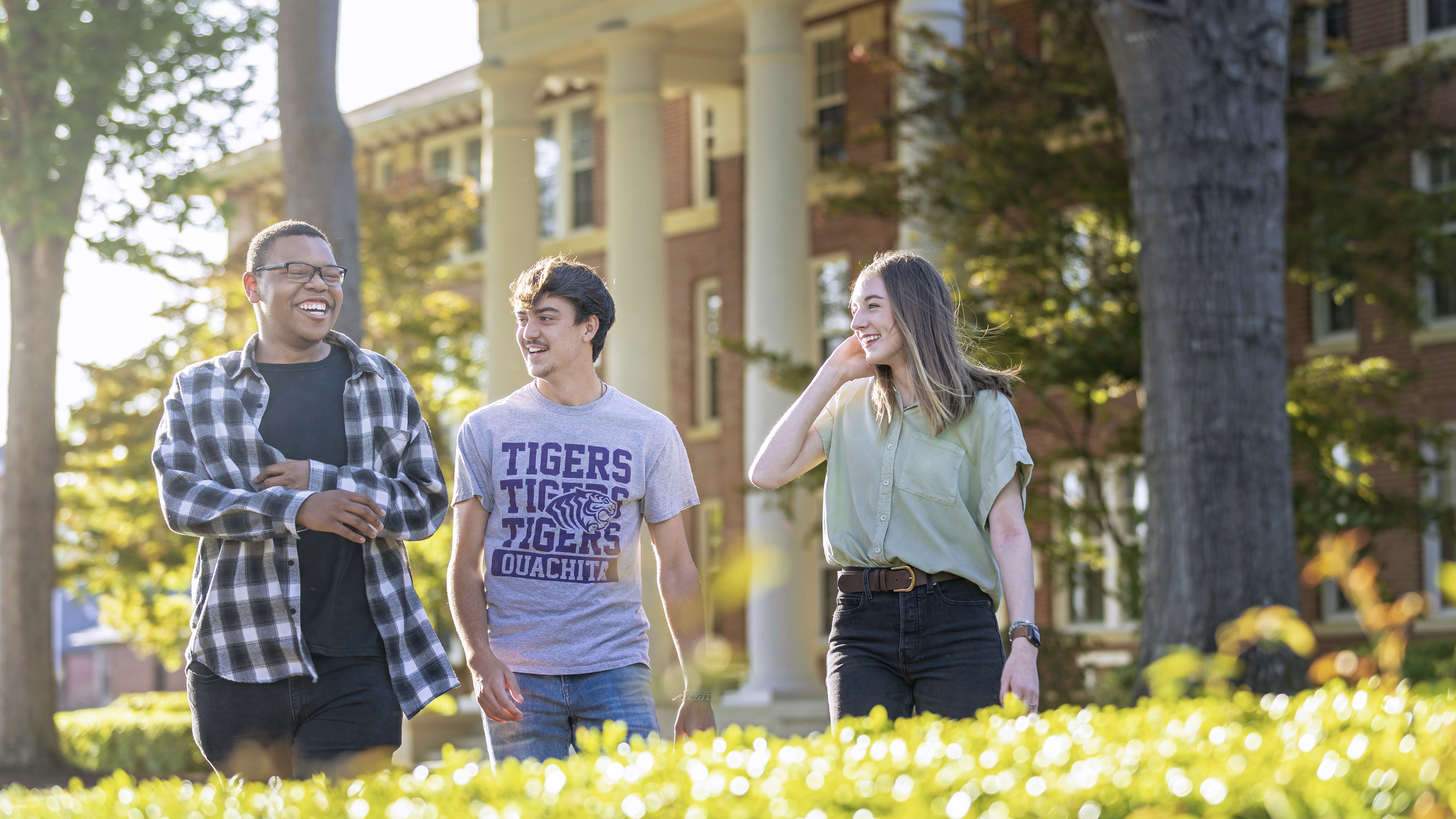 Ouachita's Fall 2023 enrollment highest in 57 years
Ouachita Baptist University has reported its highest enrollment in 57 years, with a Fall 2023 headcount of 1,815.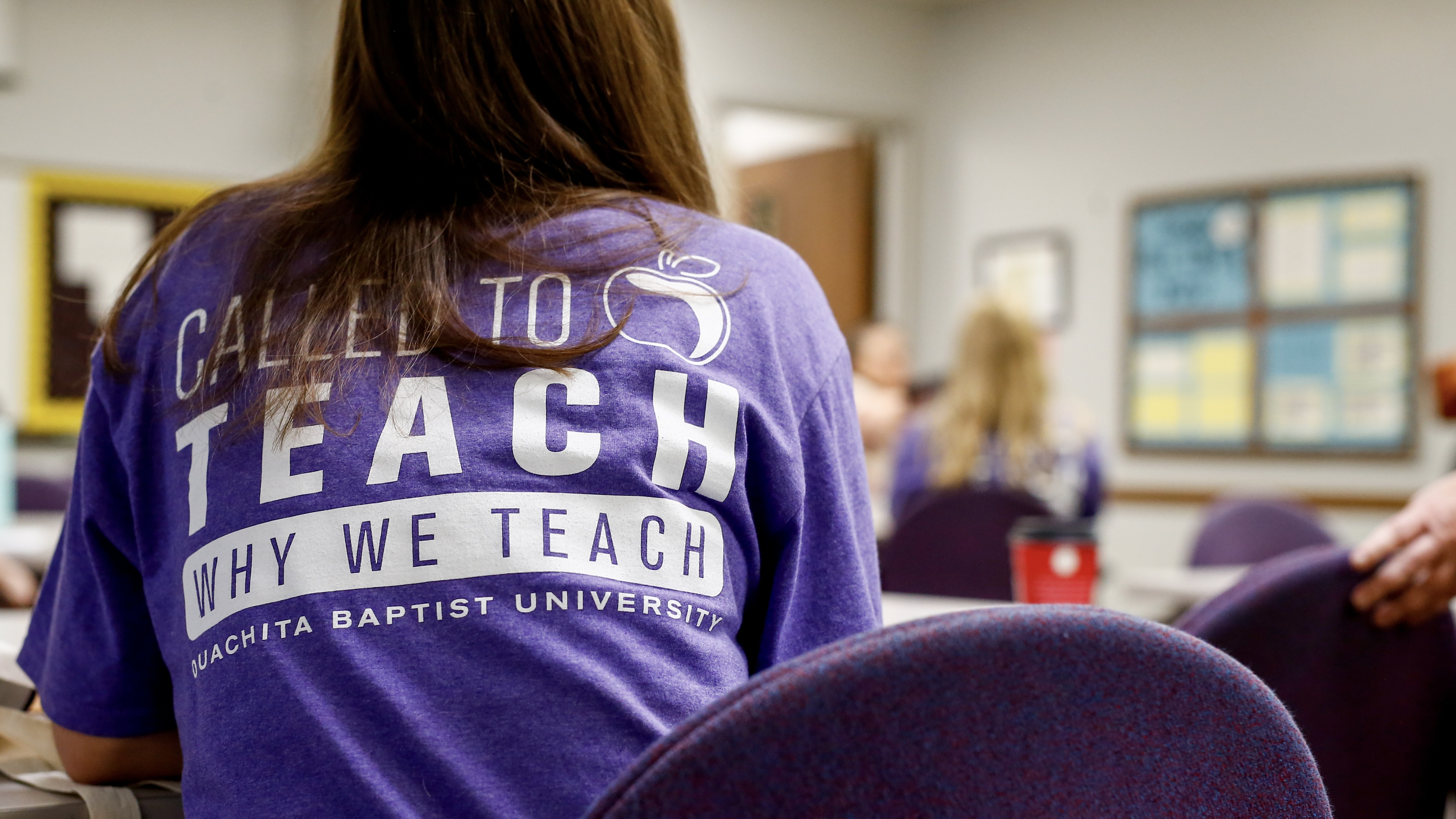 Ouachita to host Called to Teach Conference on July 21
Ouachita Baptist University's Huckabee School of Education will host its annual Called to Teach Conference on Friday, July 21, in Walker Conference Center, 485 Campus Drive. Called to Teach is open to the public; attendees can receive six hours of professional development credit through the Arkansas Department of Education.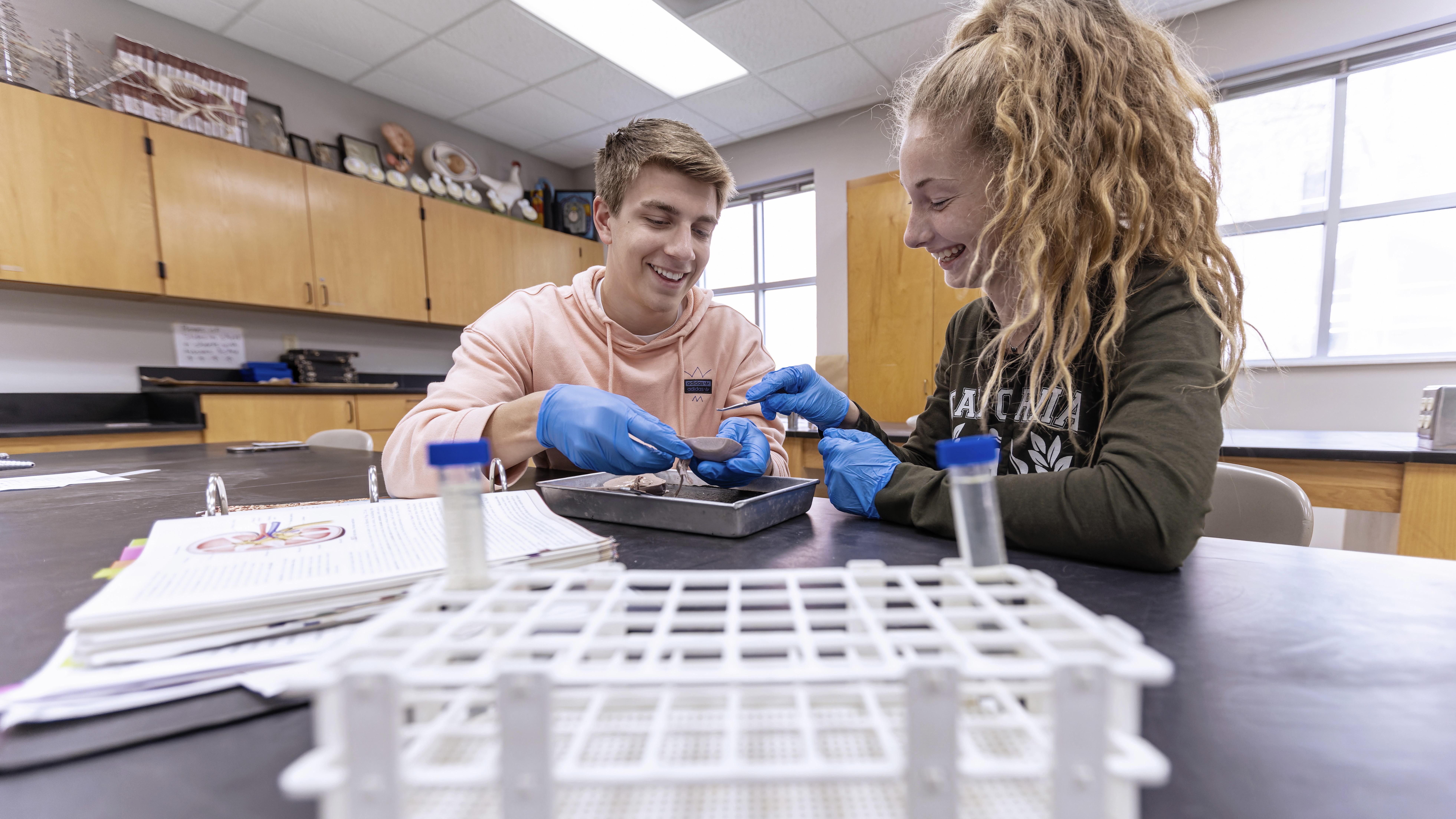 Ouachita's spring enrollment highest in 26 years
Following record fall enrollment, Ouachita Baptist University has reported its highest spring headcount in more than 26 years with a total Spring 2023 enrollment of 1,682.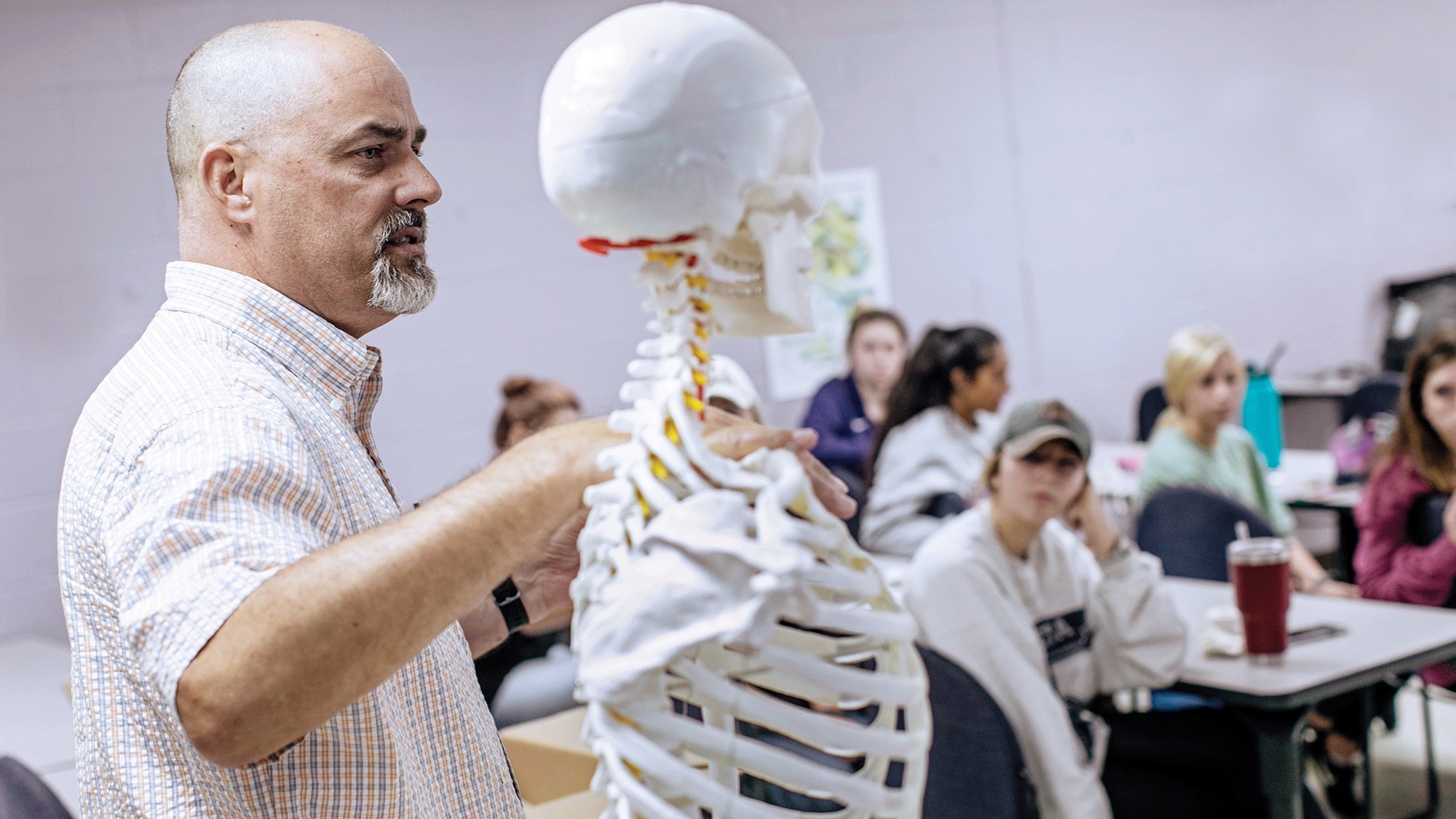 Ouachita introduces Master of Science degree in exercise science
Ouachita will expand its kinesiology program to include a Master of Science degree in exercise science, expected to launch in Fall 2023. Housed in the Huckabee School of Education, the master's degree pathway will be built around the concept of recognizing exercise as medicine—an emphasis that has been foundational in the way Ouachita's Department of Kinesiology approaches instruction.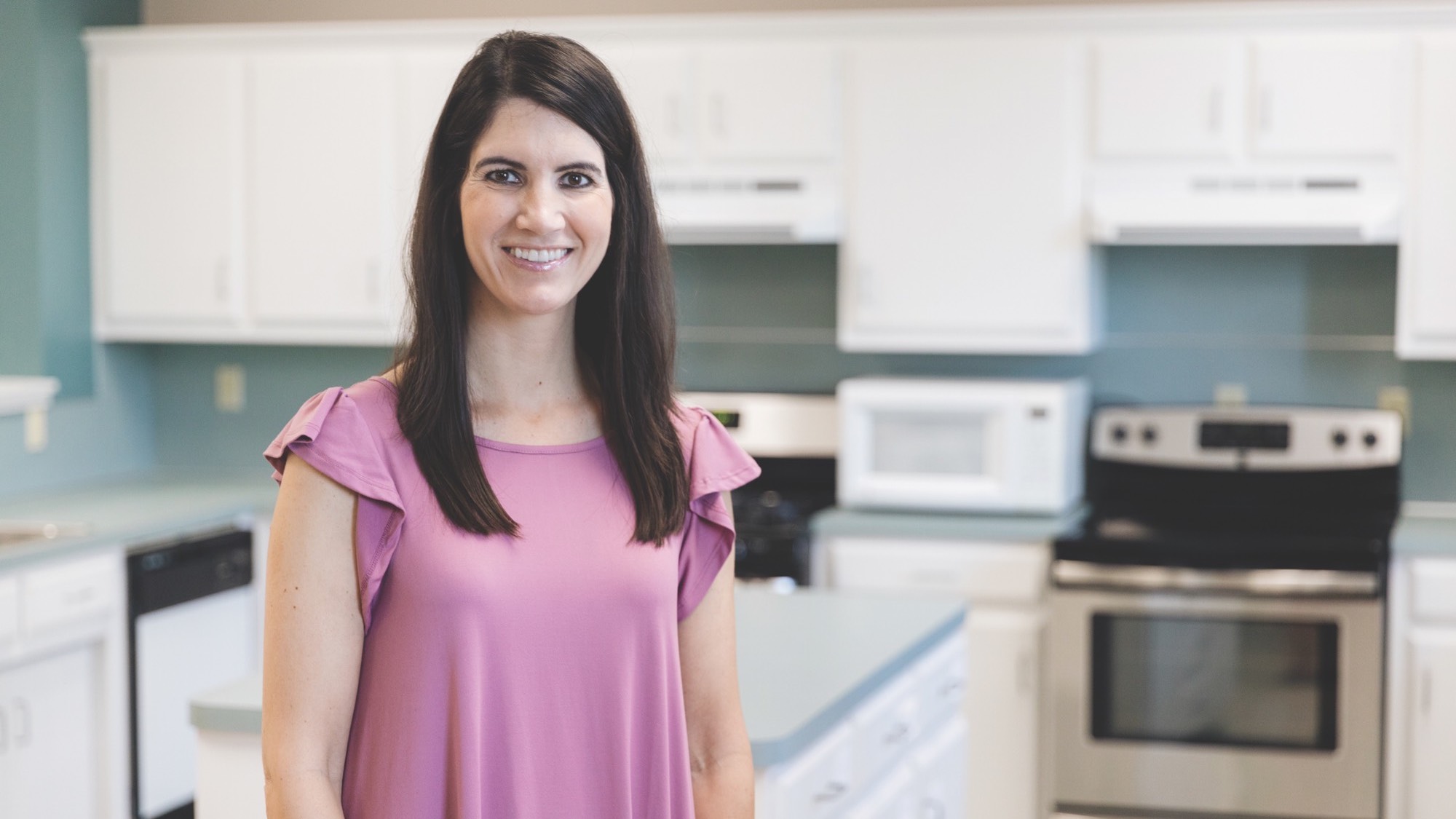 Holly (Burris) Kyzer ('00)
Growing up around Ouachita's campus, Holly Kyzer knew Ouachita was going to be an integral part of her life, but she never guessed she would be a faculty member, much less an instrumental part of re-launching graduate programs at the university.
Total Hours = 30
TERM

COURSES

Spring 1

EDCI 5113 Curriculum and Practice*

EDCI 6423 Applied Learning Theories

Spring 2

EDCI 6213 Program Evaluation

EDCI 6223 Teaching Diverse Learners

Summer

EDCI 5313 Teaching as a Calling*

EDCI 6323 Education Law and Leadership

Fall 1

EDCI 5413 Classroom Management and Student Engagement*

EDCI 6123 Issues in Education

Fall 2

EDCI 6513 Data-Informed Teaching

EDCI 5523 Instructional Practice and Technology Tools*
As a full-time student, you can earn your degree in one year by completing two courses in each of our five terms. Part-time students are encouraged to complete at least three courses per year.
All courses are offered online with optional discussion sessions to interact with your peers and professor.
For course descriptions, please see the Graduate Catalog.
*The Curriculum & Instruction Graduate Certificate is a subset of the M.Ed. courses (EDCI 5113, EDCI 5313, EDCI 5413, and EDCI 5523) and can be completed in one year. The admissions requirements, cost and format are the same as those for the M.Ed.
Tuition per graduate credit hour: $500
Estimated total tuition and fees for full 30-hour program: $15,390*

*based on full-time attendance
Ouachita General Graduate Admissions Requirements:
Conferred bachelor's degree from a regionally-accredited institution
2.5 minimum GPA on a 4.0 scale (individual programs will delineate more specifics)
Completed application, which includes a statement of purpose
Three references
Minimum English proficiency requirements for international students are as follows:

Test of English as a Foreign Language (TOEFL):
At least 79 on the Internet-based TOEFL (iBT)
At least 550 on the paper-based TOEFL
International English Language Testing System (IELTS):
At least a 6.5 on the IELTS exam
Admissions Requirements for the M.Ed. in Curriculum and Instruction:
Meet general university graduate admissions requirements

A minimum GPA of 2.750 on a 4.000 scale*
*Conditional admission is considered for applicants who meet all other admissions requirements and have a GPA below 2.750, but not lower than 2.500.
If you're interested in applying to graduate programs but you're not a U.S. citizen, contact your graduate admissions counselor, Angie Schleiff (
schleiffa@obu.edu
),
before
submitting an application. Due to visa requirements, requests from non-U.S. citizens are handled on a case-by-case basis and take extra time. Please inquire early in the process.
The State of Arkansas and Ouachita Baptist University require students to show proof of immunity for MMR (Measles, Mumps and Rubella). Ouachita Baptist University must receive an immunization record that includes the MMR vaccinations. For more information please click
here.
Goal 1: Lead curriculum planning
Program graduates will be able to evaluate state and national content standards to:
SLO 1a: determine what content to teach to promote high student expectations.
SLO 1b: conclude when to teach content components.
SLO 1c: discern why they teach components of the content.
Goal 2: Use data to plan programs and instruction for all learners
Program graduates will be able to:
SLO 2a: analyze student classroom data to improve student learning.
SLO 2b: dissect student standardized test score data to improve student learning.
SLO 2c: incorporate student research data to improve student learning and close achievement gaps.
Goal 3: Promote effective instructional practice
Program graduates will be able to:
SLO 3a: prioritize technology tools to increase student learning.
SLO 3b: recommend strategies for engaging students to increase student learning.
SLO 3c: design effective instruction for differentiating learning for all students with an emphasis on student diversity (e.g., cultural, socio-economic, linguistic, exceptional, and gifted) to increase student learning.
Goal 4: Encourage student character
Program graduates will be able to:
SLO 4a: apply teacher behaviors that create a caring classroom culture of learning.
SLO 4b: adapt strategies to promote student motivation for learning.
SLO 4c: assemble lessons that guide students in their leadership growth.
Goal 5: Exemplify Biblical ethics in leadership behavior with an emphasis on the traits of personal integrity, courage, resilience, and perseverance as they model Christ's love.
Program graduates will be able to:
SLO 5a: recommend strategies for modeling Christ's love in the classroom.
SLO 5b: construct personal growth plans set on high personal standards modeled on Biblical principles.
SLO 5c:
implement professional growth plans founded on Biblical principles.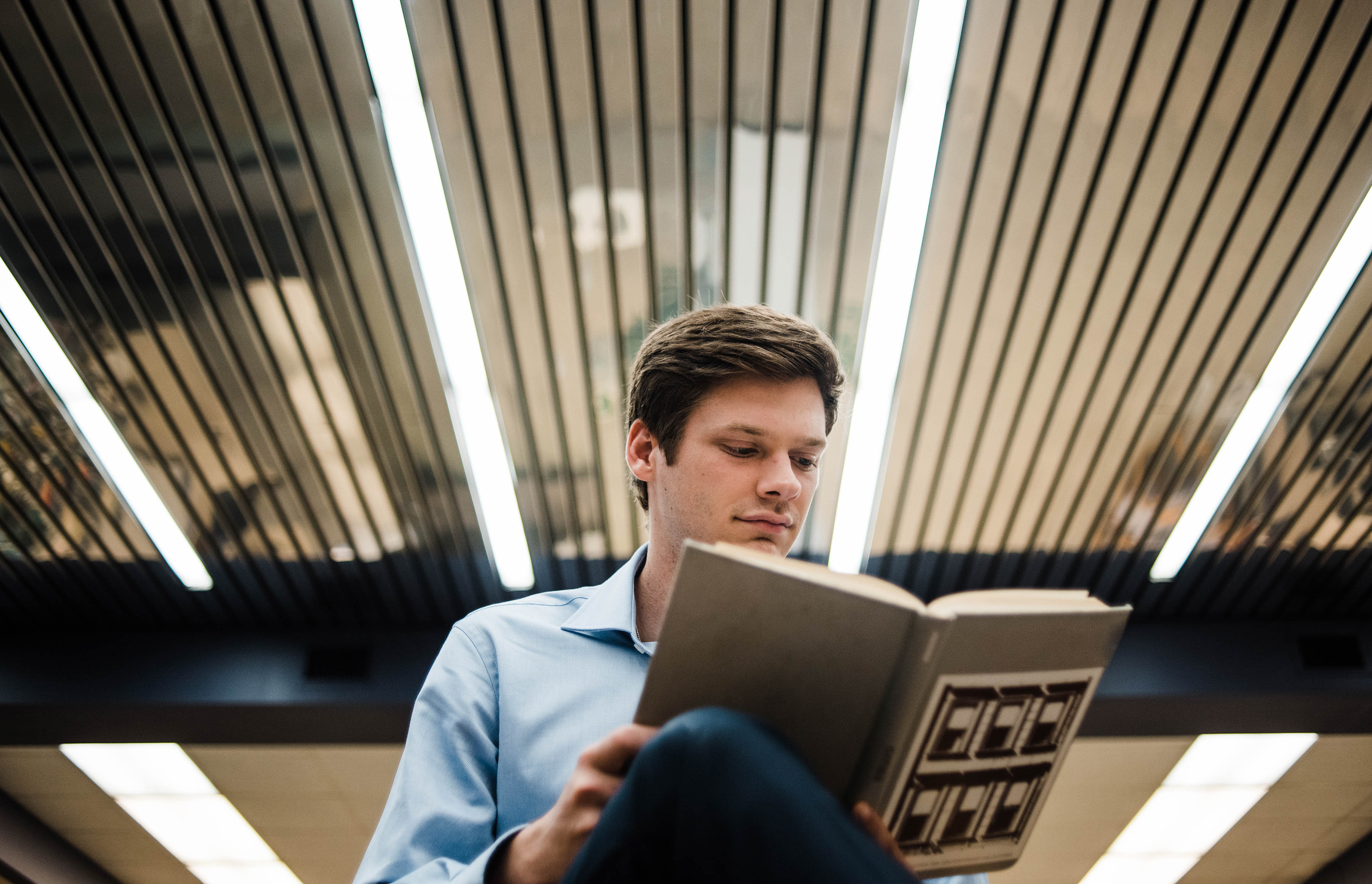 GRADUATE & PROFESSIONAL STUDIES
Graduate and Professional Studies at Ouachita seeks to be a source of ongoing intellectual and spiritual growth for those pursuing lifelong learning or career advancement. Ouachita fosters community through relationships with classmates and professors in all learning environments. Through innovative modalities, fields and approaches, these programs prepare Ouachita students for success in a variety of fields.
GET IN TOUCH
Have a question about Ouachita? Want more information? Shoot our Graduate and Professional Studies team a message!