Dietetic Internship
With the growing need for dietitians to step into the workforce by 2027, Ouachita began offering a Dietetic Internship in the fall of 2020. Whether your undergraduate degree in nutrition and dietetics is from Ouachita or another institution, this is your next step to becoming a Registered Dietitian Nutritionist (RDN).
Through Ouachita's nine month, post-baccalaureate internship program, you will earn a certificate in nutrition and dietetics, as well as 18 credit hours toward a master's degree. That's right: You will be working toward your certification and a master's degree – at the same time.

Join us for an Open House to learn more about Ouachita's Dietetic Internship and Master of Science degree in nutrition on Monday, Oct. 25, from 2-4 p.m. in Jones Science Center. Learn about the programs, meet our faculty, tour campus and meet our current dietetic interns. RSVP to Holly Kyzer at kyzerh@obu.edu or 870-245-5546.
Eating disorders counselor

Consulting/private practice

And more
Nutrition and Dietetics Research

Advanced Clinical and Community Nutrition

Nutrition Counseling

Advanced Administrative Dietetics

Supervised Practice I and II
Arkansas Department of Health

Baptist Health

CHI St. Vincent facilities

Arkansas Children's Hospital

Davita Dialysis

And more
Dietitian Job Openings Nationally (2019)
Hours Toward Master's Degree
In their words
hear from a faculty member & student
"Arkansas only has two traditional Dietetic Internships at this time. With the great need for Registered Dietitians – and the fact that over one-third of undergraduate students are not matched with a program – Ouachita is taking this opportunity to make a difference in our state and offer certification training and graduate credit hours for up-and-coming dietitians."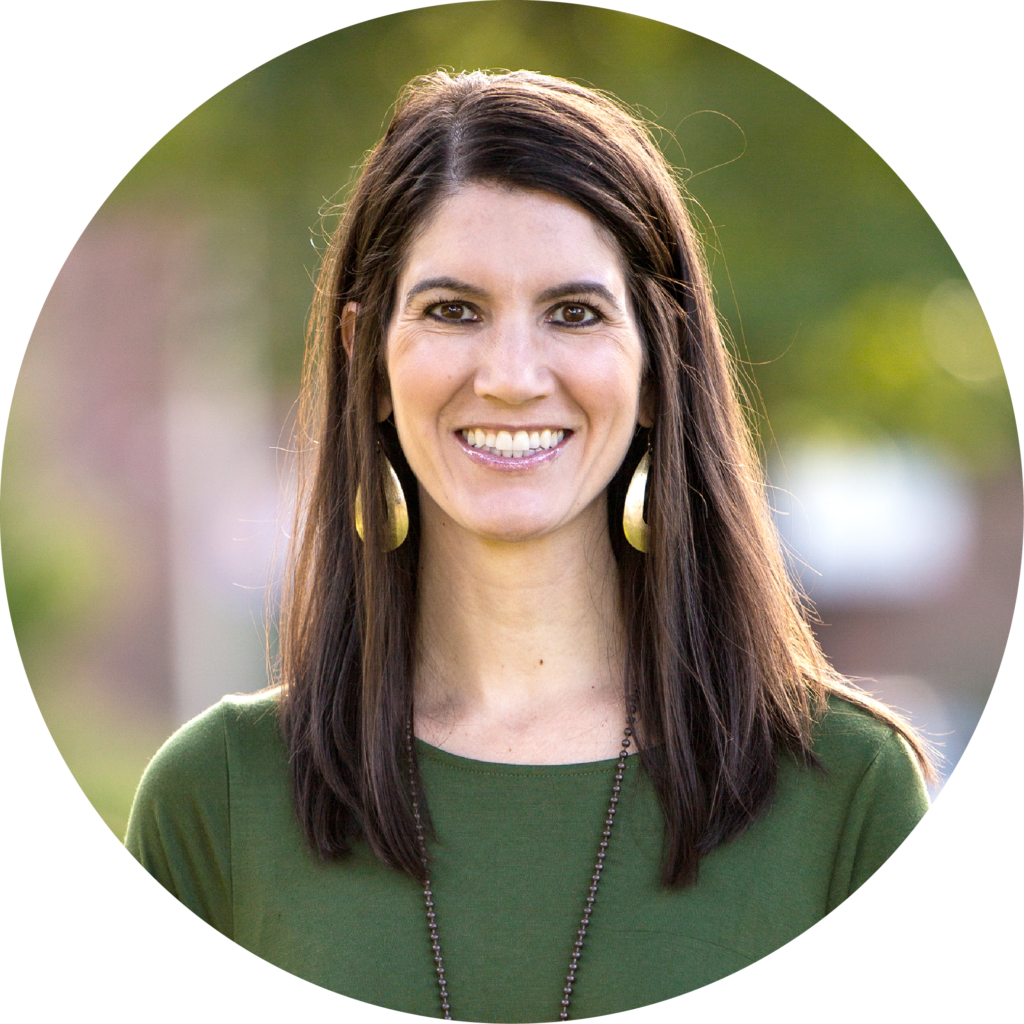 Holly Kyzer, MS, RD, LD
Instructor and Director of Dietetic Internship Program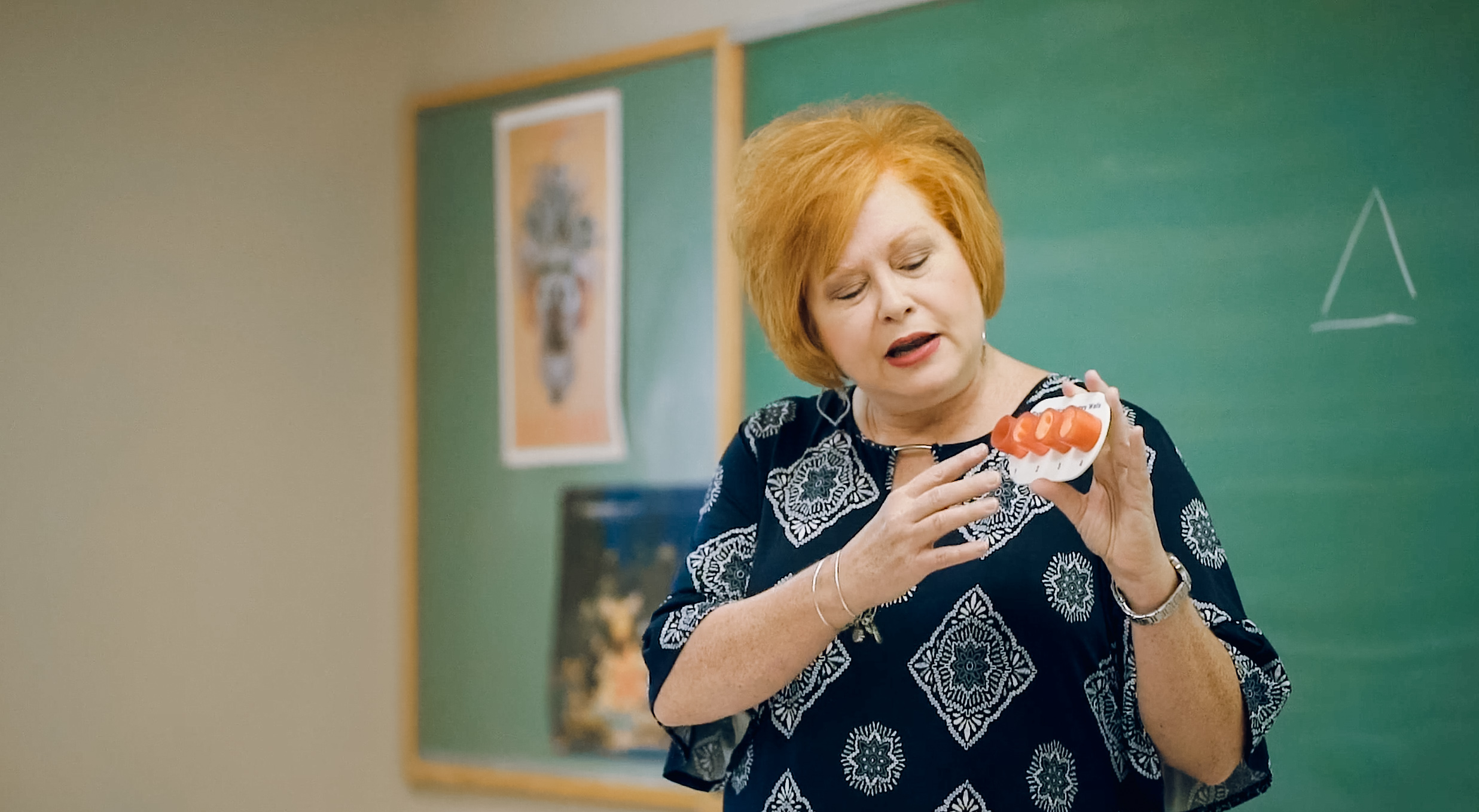 COMPLETE YOUR TRAINING AT OUACHITA
Want to keep it simple? Start and finish your nutrition and dietetics training through Ouachita's undergraduate nutrition and dietetics program and apply for Ouachita's Dietetic Internship before you graduate. You can even continue your training to the graduate level with Ouachita's M.S. in Nutrition and be fully prepared to sit for the Commission on Dietetic Registration's national exam to become a Registered Dietitian Nutritionist (RDN).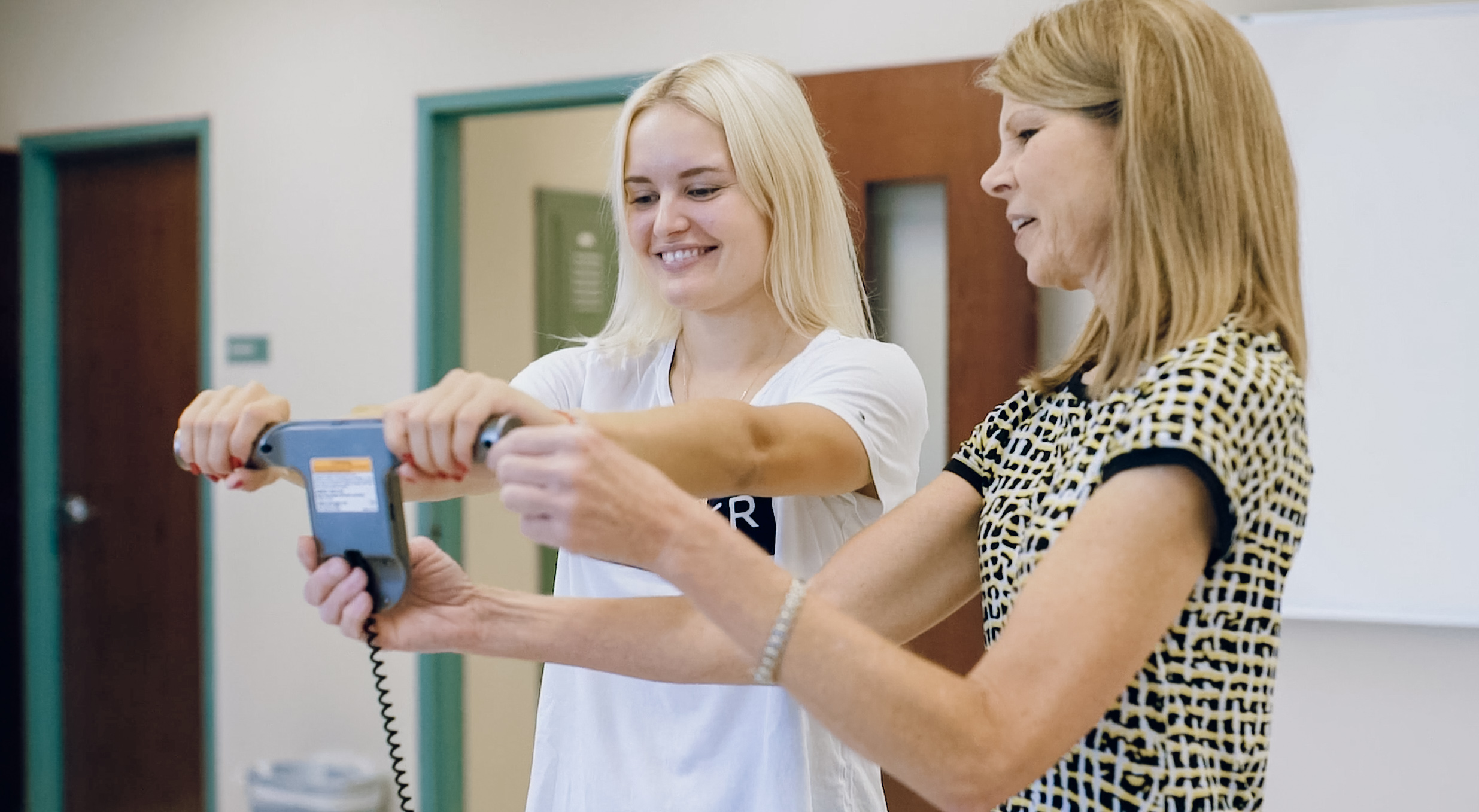 AN INTERNSHIP THAT INCORPORATES YOUR FAITH
With only seven faith-based Dietetic Internships in the nation, Ouachita is now ready to offer dietetics undergraduates an internship experience founded on the belief that physical care of the body affects the whole person. Your Ouachita professors will encourage you in the greater implications of your work as you serve others at your internship sites. This is more than logging hours; this is training for meaningful work.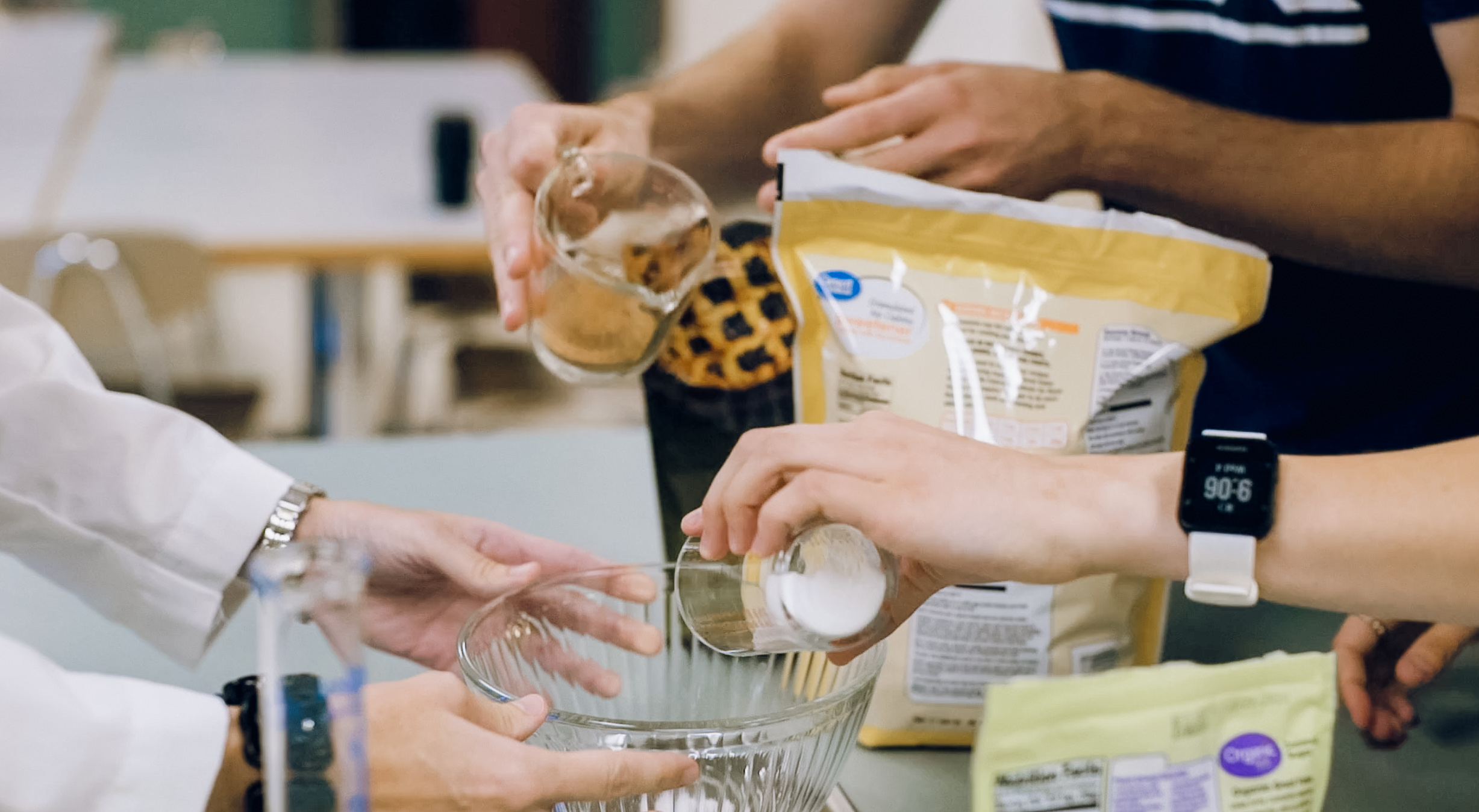 SET YOURSELF APART WITH MORE GRADUATE HOURS
While most dietetic internships provide 12 hours (or fewer) of graduate credit, Ouachita's program will allow you to earn 18 hours (9 hours each semester) toward your master's degree in addition to obtaining a post-baccalaureate certificate in nutrition and dietetics – all in nine months.
LIMITLESS OPPORTUNITIES TO GROW
As a Ouachita dietetics intern, you will benefit from the opportunity to rotate among 30 different internship sites located throughout Arkansas. You might be placed with the Arkansas Department of Health, Baptist Health or CHI St. Vincent facilities, Arkansas Children's Hospital or Davita Dialysis, among others. You will also complete 1,200 clocked hours of supervised practice with your mentors at these facilities. With such extensive and varied internship experiences, you will have limitless opportunities to be challenged, learn and explore.
Effective January 1, 2024, the Commission on Dietetic Registration (CDR) will require a minimum of a master's degree to be eligible to take the credentialing exam to become a registered dietitian nutritionist (RDN). In addition, CDR requires that individuals complete coursework and supervised practice in program(s) accredited by the Accreditation Council for Education in Nutrition and Dietetics (ACEND). In most states, graduates also must obtain licensure or certification to practice. Graduates who successfully complete the ACEND-accredited DPD program at Ouachita Baptist University are eligible to apply to an ACEND-accredited supervised practice program.
Ouachita Baptist University has been granted candidacy for accreditation of a Dietetic Internship by the Accreditation Council for Education in Nutrition and Dietetics (ACEND), the accrediting agency for the Academy of Nutrition and Dietetics. Resources from the Academy can be found at www.eatright.org/acend.
Academy of Nutrition and Dietetics | 120 South Riverside Plaza Suite 2190 Chicago, IL 60606-6995 | 800/877-1600 ext. 5400
Ouachita's Dietetic Internship participates in the Dietetic Internship Match.
The Dietetic Internship Match is a computer-based method which provides an orderly and fair way to match the preferences of applicants for Dietetic Internships with the preferences of DI program directors. The Academy contracts with a company called D&D Digital to operate the DI Match and help applicants obtain an Internship (supervised practice position).
If you have completed a minimum of a bachelor's degree at a US regionally accredited university or college and course work accredited by ACEND, you are eligible to participate in the Dietetic Internship Match:
Complete an application for the internship through the Dietetic Internship Central Application Service. There is no limit on the number of DI programs that students can apply to through DICAS. However, each program must be prioritized during the next stage of the process. If the DI program you are interested in does not appear in the DICAS, check the DI program's website for directions on how to apply or contact the DI program director.


Register for the DI match through D&D Digital. This step allows you to create, edit and verify the priorities for your choices of internships. Some programs do not participate in the match. This is because they only accept applications from students who are employed by that sponsoring institution.
Through the DICAS, program directors can access applications from interested applicants; however, they cannot see the information about the priorities of the choices. The programs only see the application from applicants who applied to their programs. The program director and other staff from each Dietetic Internship program screen applications and submit rankings for acceptable applicants, as well as indicating their maximum class size.
If you have questions about the centralized application, please contact DICAS customer support at 617-612-2855 or dicasinfo@dicas.org.
If you need assistance with computer matching, please contact D&D Digital customer support at 515-292-0490 or dnd@sigler.com.
Tuition per graduate credit hour: $750
Estimated total tuition and fees for 18-hour program: $13,895
Ouachita Baptist University General Graduate Admissions Requirements:
Conferred bachelor's degree from a regionally-accredited institution

2.5 minimum GPA on a 4.0 scale (individual programs will delineate more specifics)

Completed application, which includes a personal statement

Three references

Minimum English proficiency requirements for international students are as follows:

Test of English as a Foreign Language (TOEFL):
At least 79 on the Internet-based TOEFL (iBT)
At least 550 on the paper-based TOEFL
International English Language Testing System (IELTS):
At least a 6.5 on the IELTS exam
Admissions Requirements for the Dietetic Internship:


Baccalaureate degree from an accredited university
Verification Statement from an ACEND-accredited Nutrition and Dietetics Didactic Program (DPD) or Foreign Dietitian Education program (FDE); or a Declaration of Intent to Complete DPD (obtained from the DPD director) within the last 5 years. The verification statement for a Didactic Program in Dietetics (DPD) must have been completed within five years before the date of entrance into the internship program. If the verification statement is greater than five years, the student will be required to take a minimum of three hours of course credit in Clinical dietetics and three hours of course credit in Administrative dietetics.
Minimum cumulative GPA of ≥ 2.7 on a 4.0 scale
Minimum of 3.0 on a 4.0 scale of all nutrition and dietetic courses
Minimum of ≥ 2.5 on a 4.0 scale in all science courses
Minimum GRE score of 290. Completed and submitted within the past 5 years.
Dietetics-related and/or food service work experience, volunteer or paid
International applicants or American citizens who learned English as a second language must score at least 550 (paper) or 79 (Internet) on the Test of English as a Foreign Language or at least 6.5 on the International English Language Testing System.
If you're interested in applying to graduate programs but you're not a U.S. citizen, contact Angie Schleiff (
schleiffa@obu.edu
)
before
submitting an application.
Due to visa requirements, requests from non-U.S. citizens are handled on a case-by-case basis and take extra time. Please inquire early in the process.
The State of Arkansas and Ouachita Baptist University requires students to show proof of immunity for MMR (Measles, Mumps and Rubella). Ouachita Baptist University must receive an immunization record that includes the MMR vaccinations. For more information please click
here.
The Dietetic Internship will begin on Aug. 16, 2021, and conclude with graduation on May 14, 2022. Supervised practicums are 40-hour weeks. The length of the dietetic internship is two semesters, 17 weeks each.
Holidays: The intern is entitled to the following holidays, most to be observed on the actual day in which the holiday falls: Thanksgiving Break, Christmas Break and Spring Break.
For course descriptions and additional information, view the Ouachita Graduate Catalog.
Fall Semester
DIET 6013 Nutrition and Dietetics Research – 3 credit hours
DIET 6003 Advanced Clinical and Community Nutrition – 3 credit hours
DIET 6023 Supervised Practice I – 3 credit hours
Spring Semester
DIET 6043 Nutrition Counseling – 3 credit hours
DIET 6033 Advanced Administrative Dietetics – 3 credit hours
DIET 6053 Supervised Practice II – 3 credit hours
INTERN MEMBERSHIP IN THE ACADEMY OF NUTRITION AND DIETETICS
Interns enrolled in an ACEND-accredited nutrition and dietetics education program may join the Academy of Nutrition and Dietetics as student members. Dues are $58 per year (June-May), and an online application is available at https://www.eatrightpro.org/membership/membership-types-and-criteria/student-member.
Benefits of student membership in the Academy include networking with other nutrition and dietetics interns and professionals, leadership opportunities, free membership in the state dietetic association, online access to the Journal of the Academy of Nutrition and Dietetics and other publications, and reduced rates at professional meetings and conferences.


OUACHITA BAPTIST UNIVERSITY STUDENT DIETETICS ASSOCIATION
The Ouachita Baptist University Student Dietetics Association is open to any intern in nutrition and dietetics. Interns may join at any time during the academic year by attending one of the scheduled meetings, or by contacting an officer or sponsor.
The Student Dietetics Association meets monthly. Meetings may include guest speakers of professional interest, planning or participating in campus or community service projects, etc.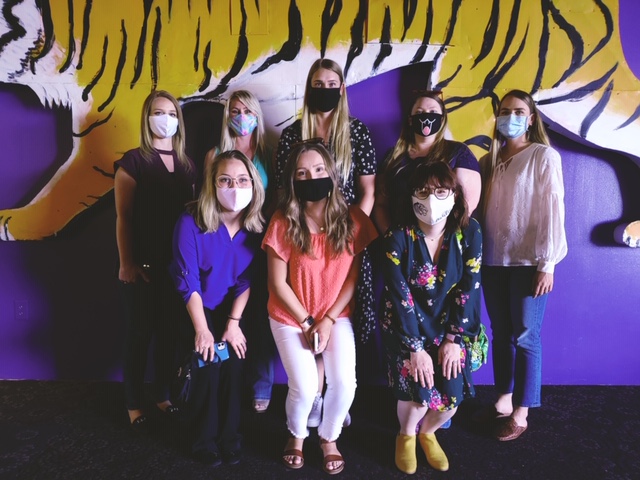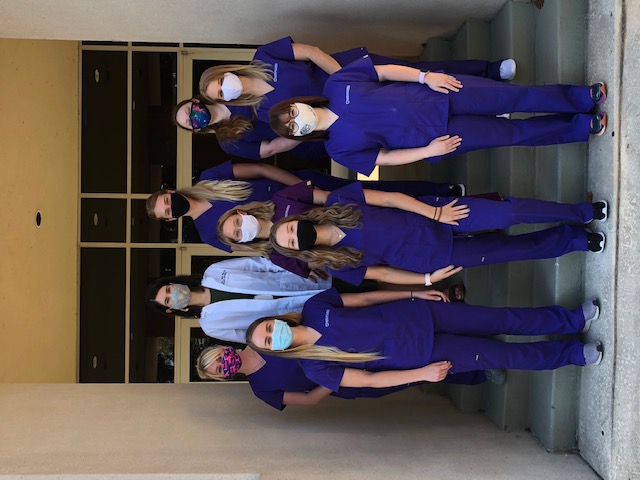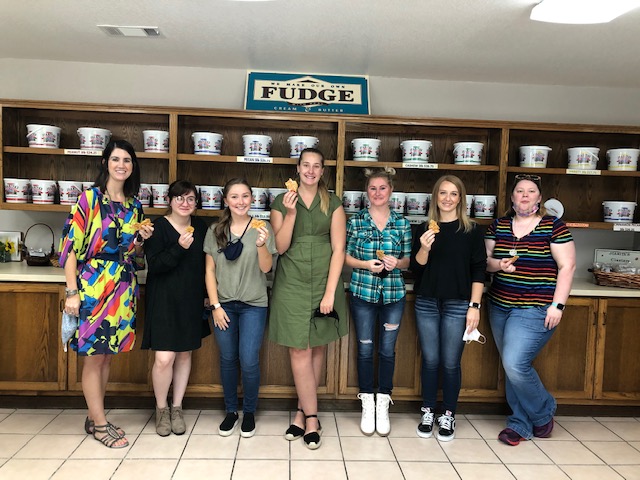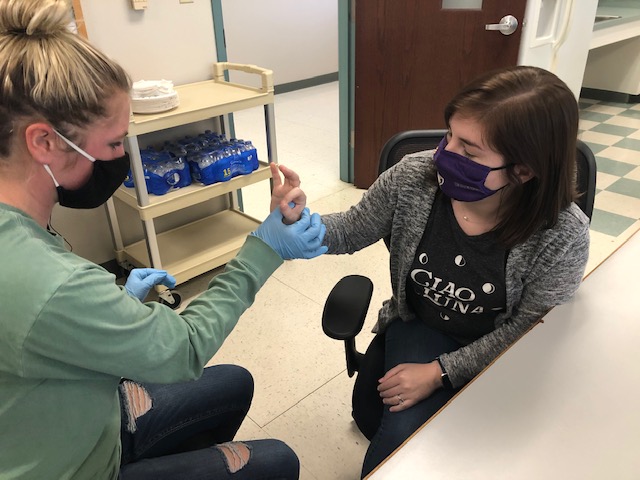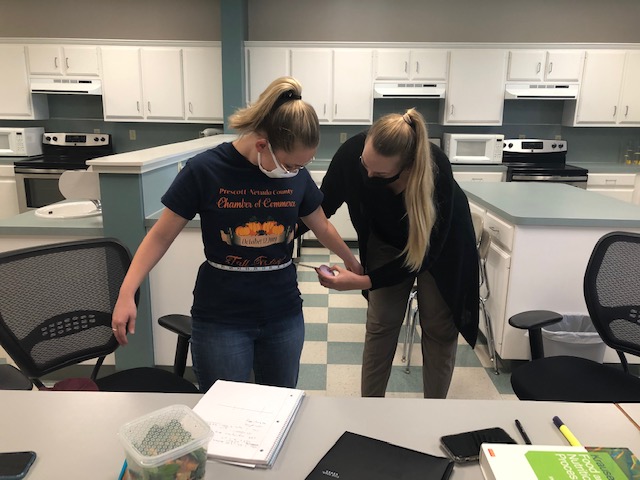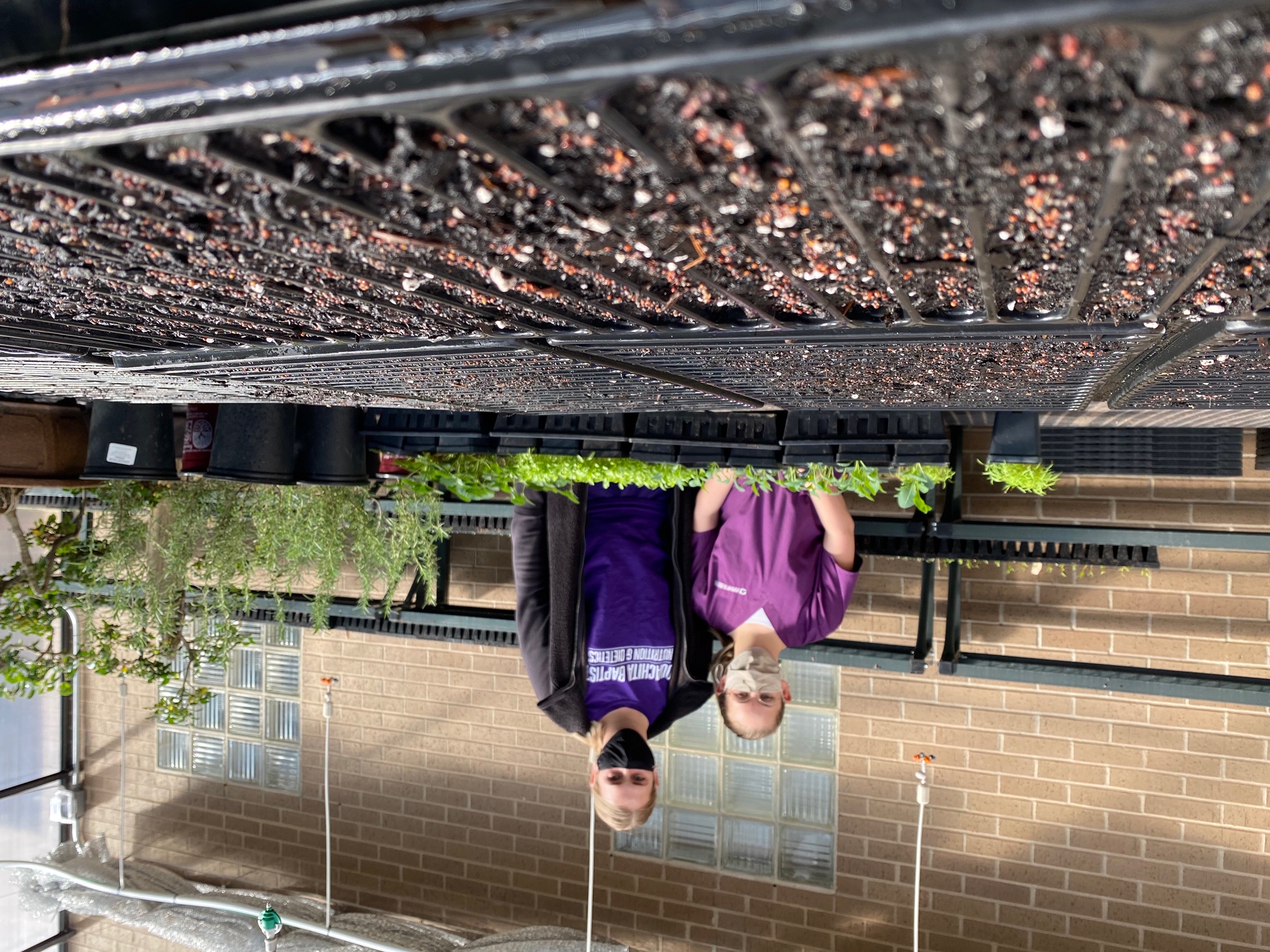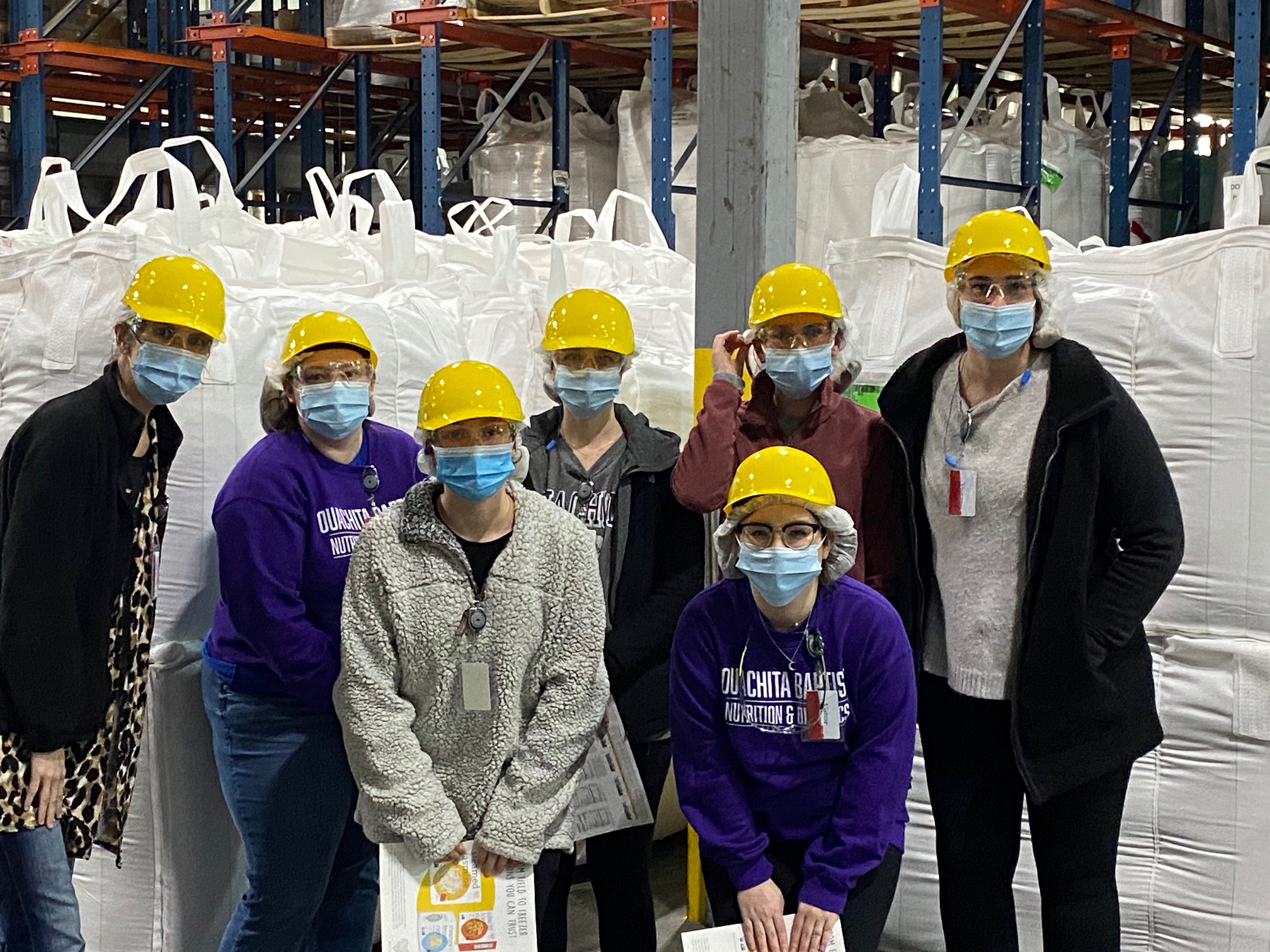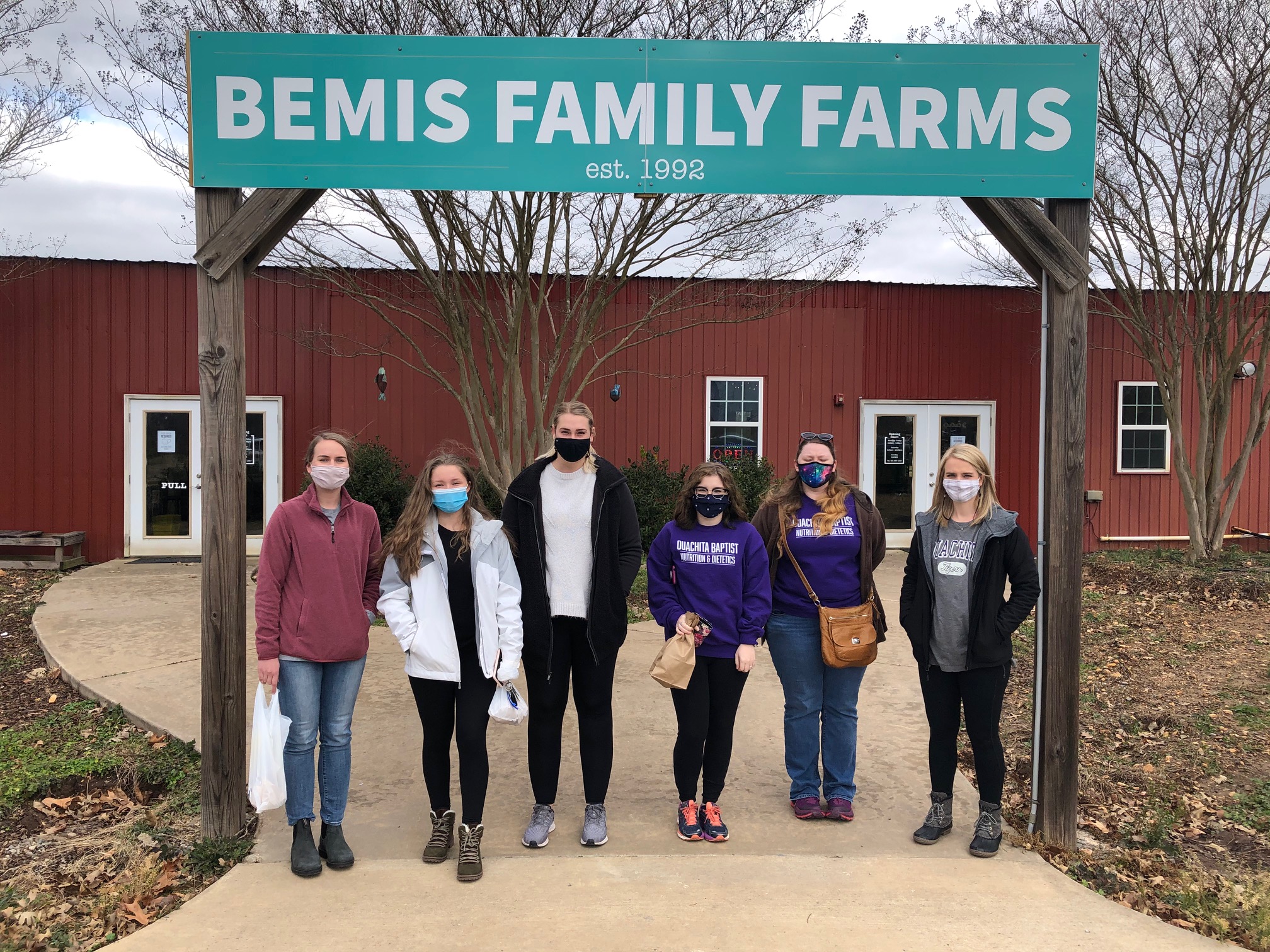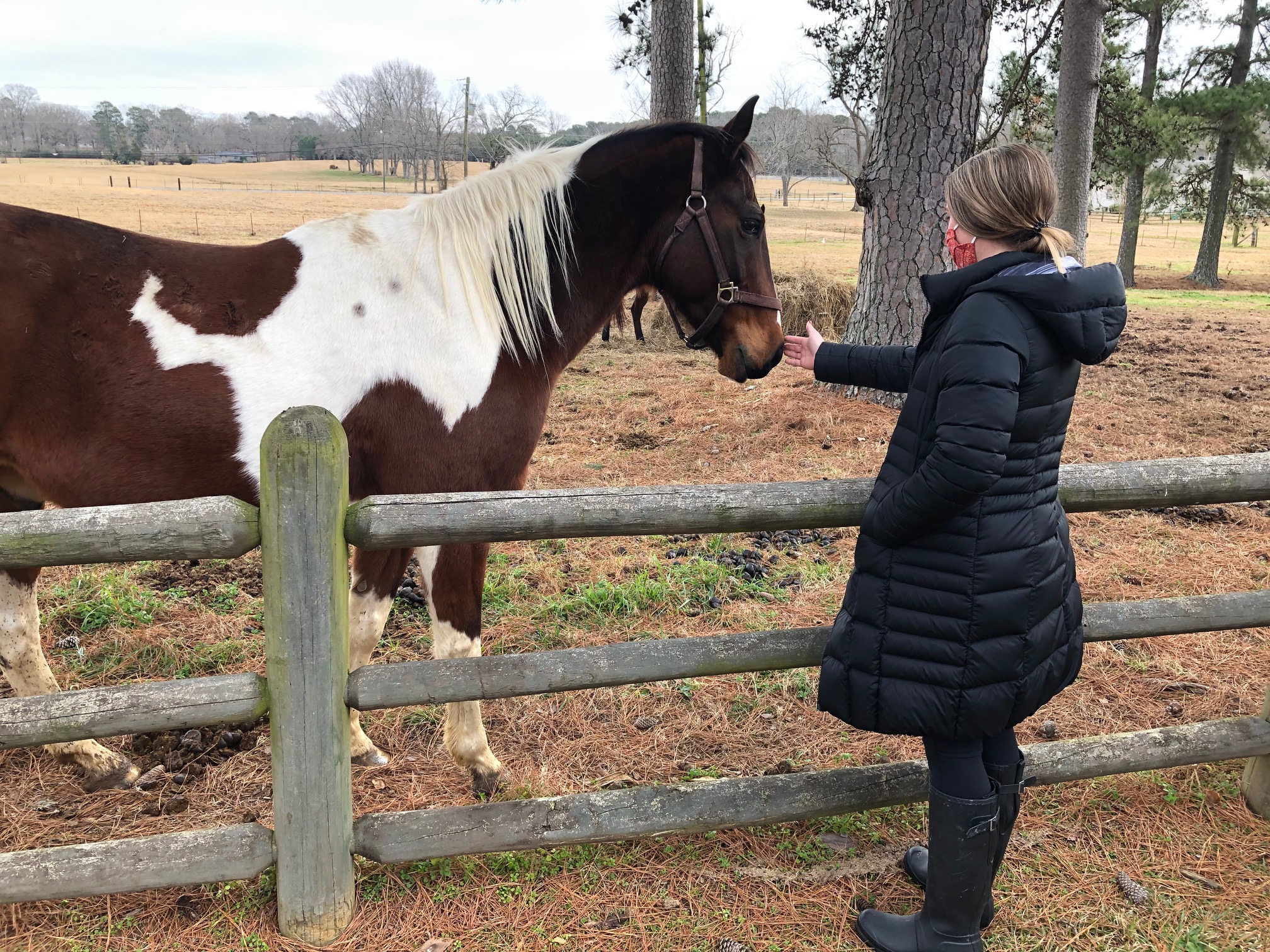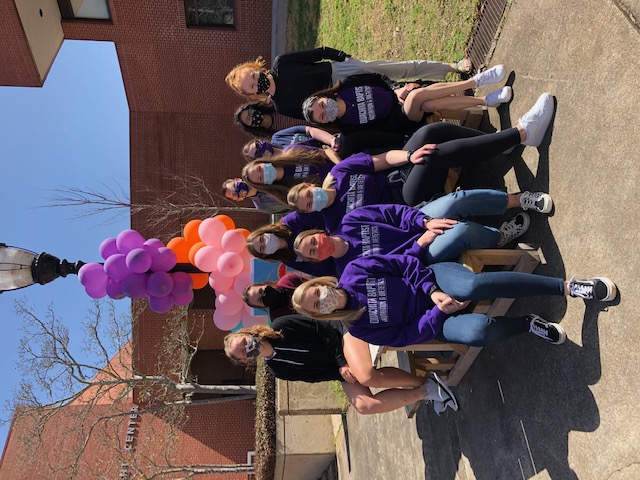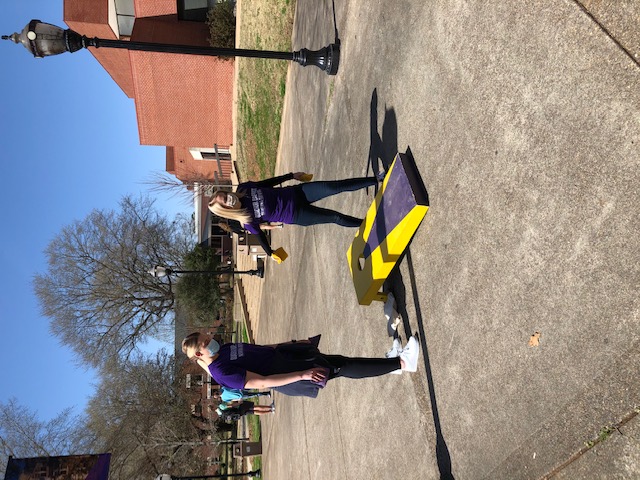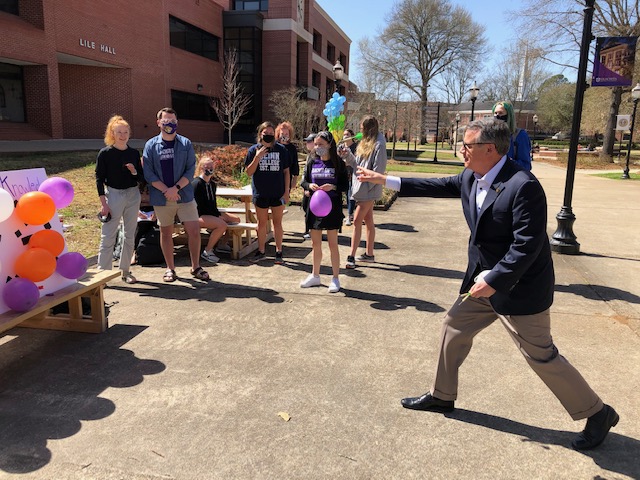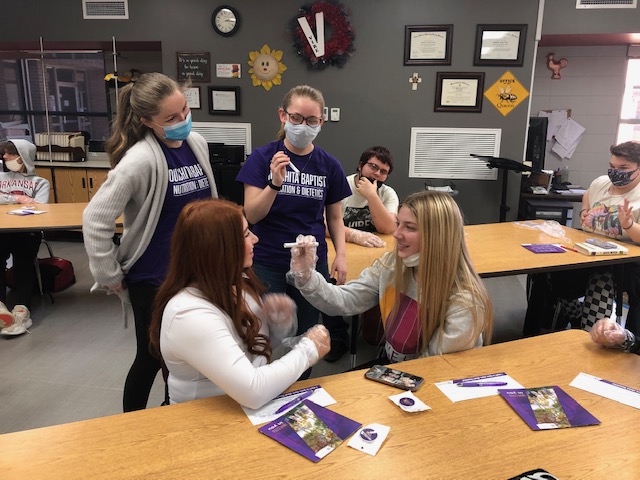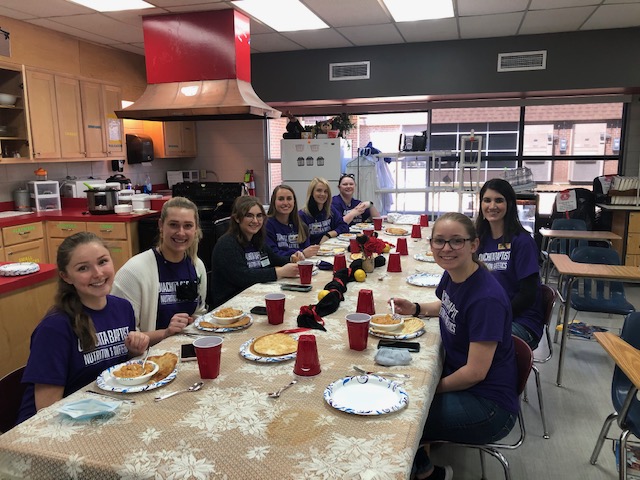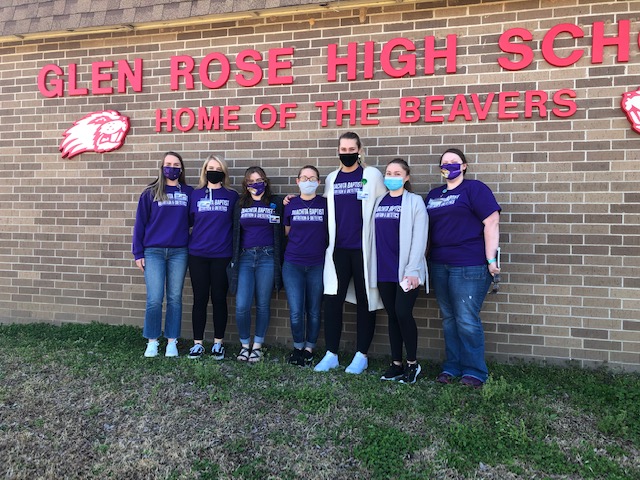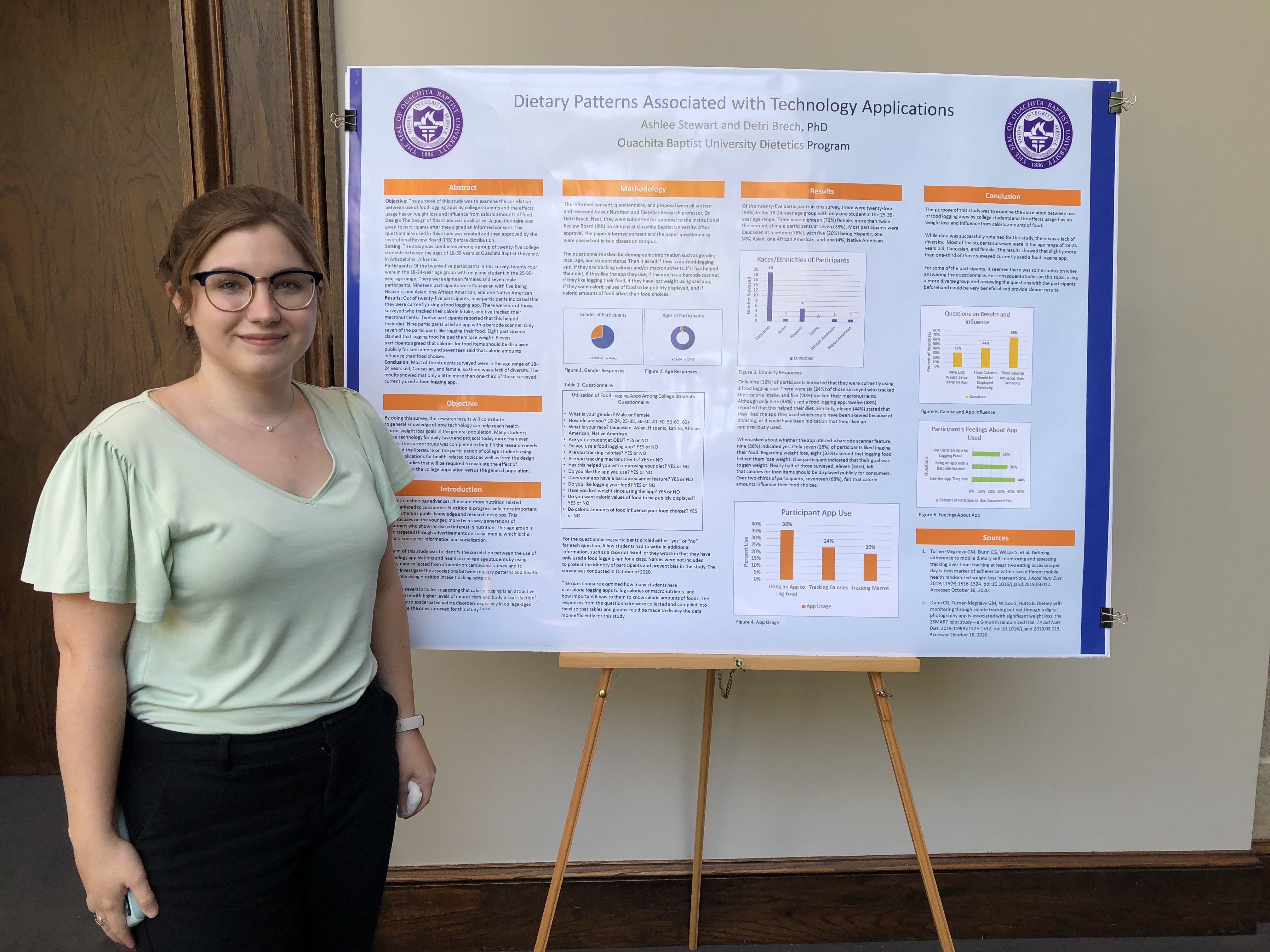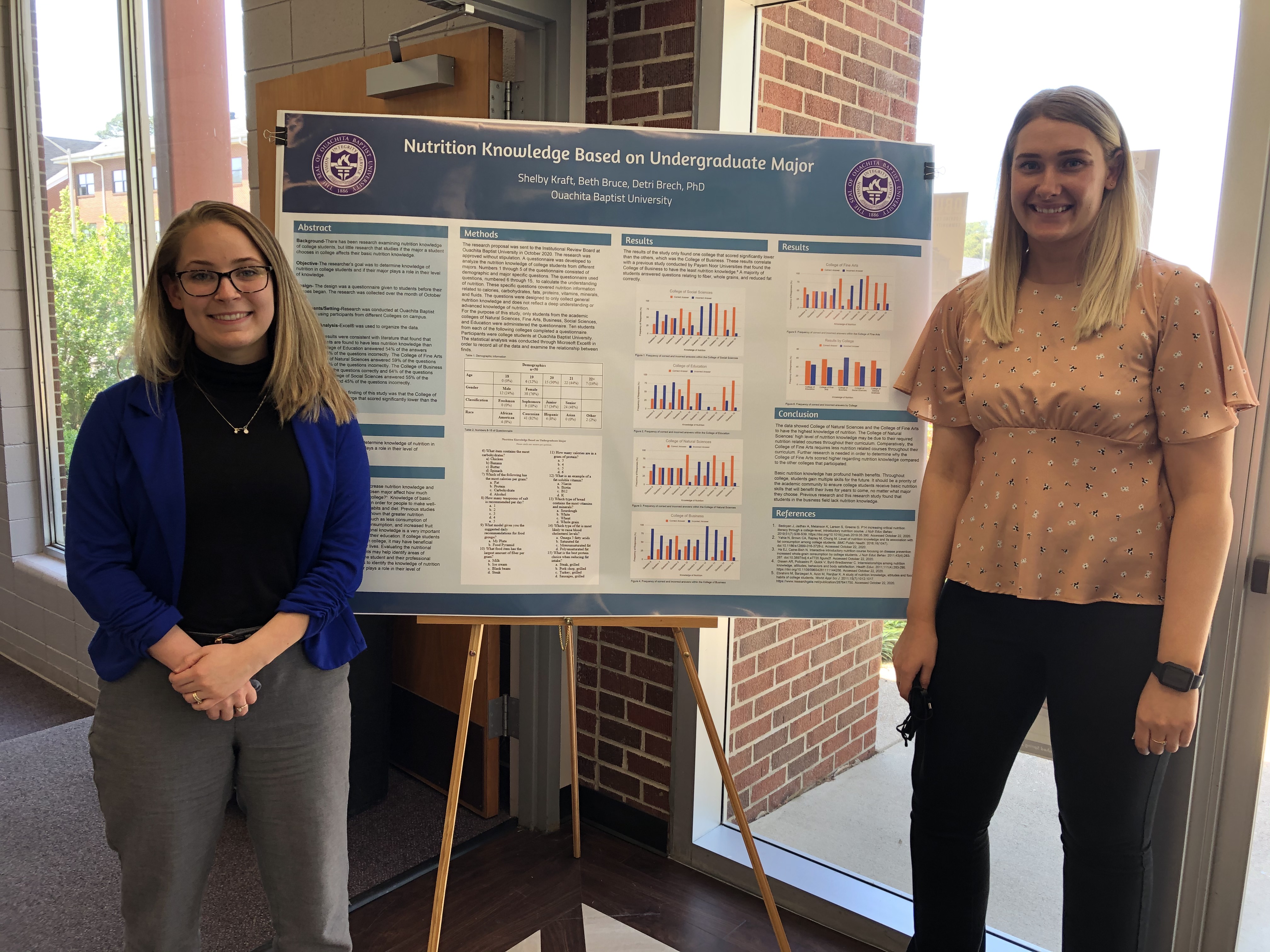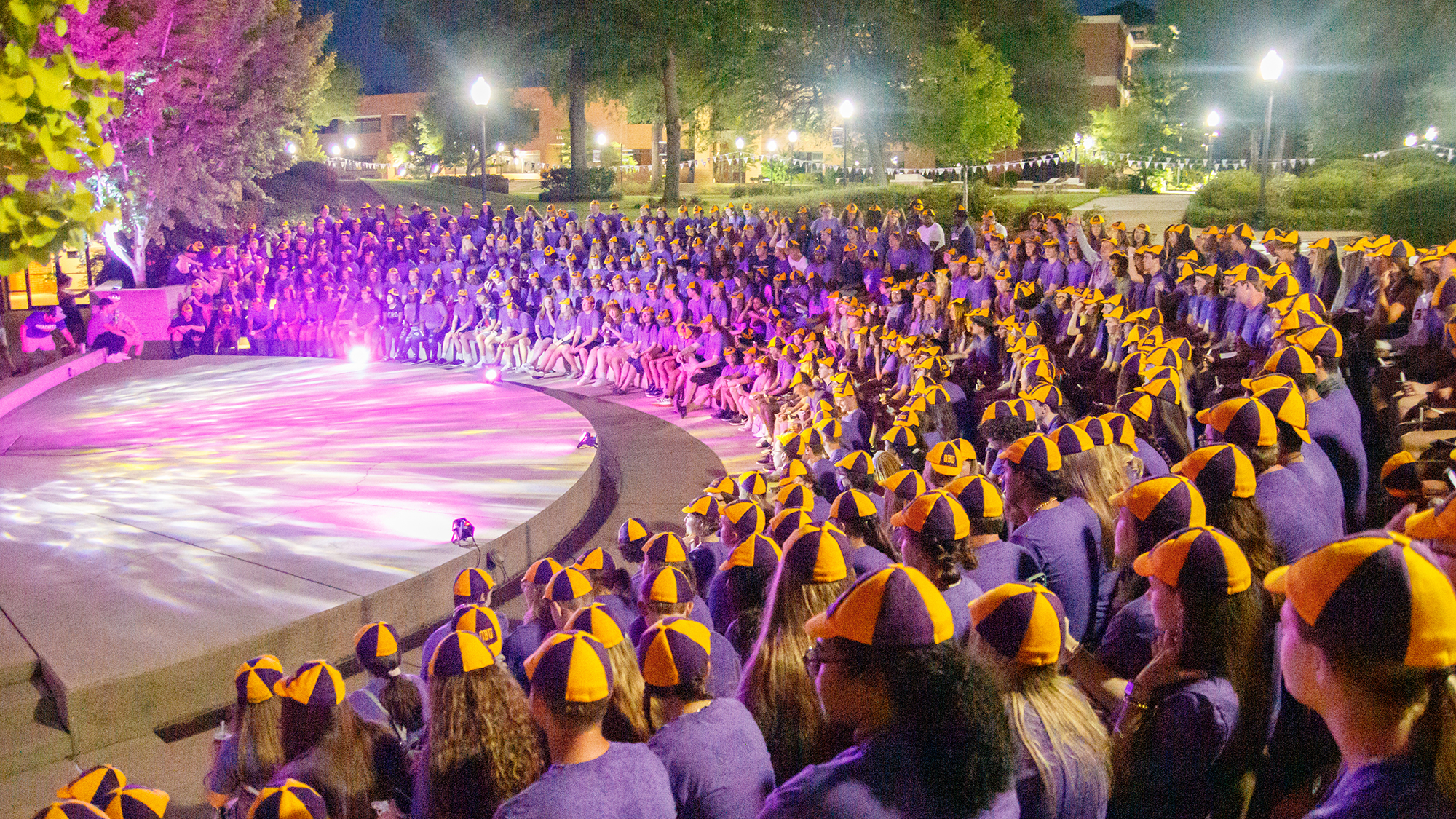 Ouachita posts highest enrollment in 55 years and other records
Ouachita has set several enrollment records for the Fall 2021 semester, including the school's highest total enrollment in 55 years as well as the largest freshman class, best freshman-to-sophomore retention rate and highest four-year graduation rate on record.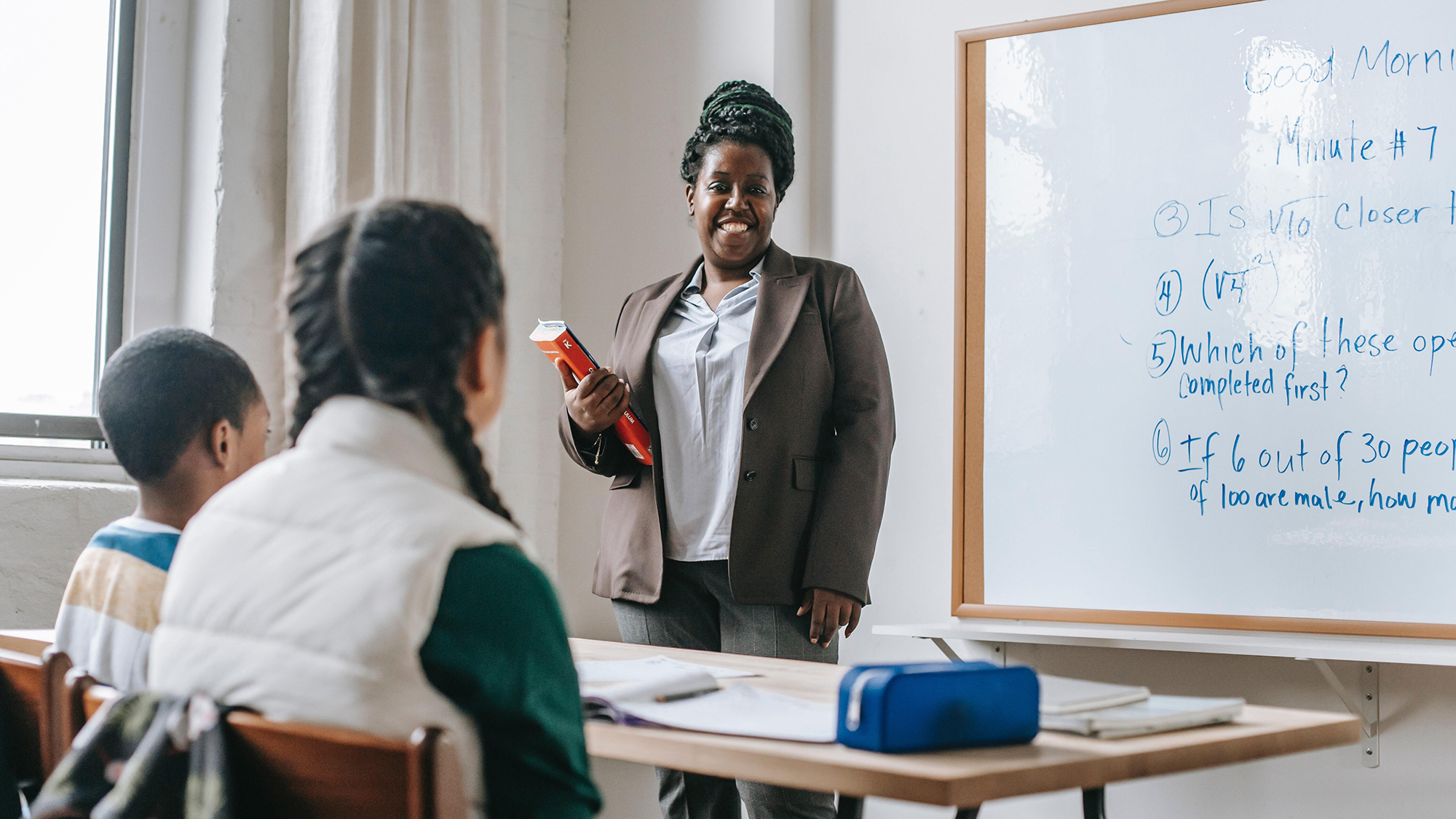 Ouachita Baptist University to launch new Master of Education degree in curriculum and instruction in January 2022
Ouachita Baptist University will launch a new Master of Education degree in curriculum and instruction in January 2022. The 12-month program, designed to help teachers enhance skills and increase earning potential, prepares educators to become curriculum specialists and instructional coordinators as well as grow their skills in the classroom.
Ouachita honors 30 graduates in inaugural Applied Behavior Analysis Hooding Ceremony
Ouachita Baptist University honored 30 graduates during the inaugural Applied Behavioral Analysis Hooding Ceremony on Aug. 7 at Walker Conference Center with Dr. Stan Poole, vice president for academic affairs, presiding. The ceremony recognized the university's first class of master's degree recipients since the 1990s by presenting them with their traditional academic regalia.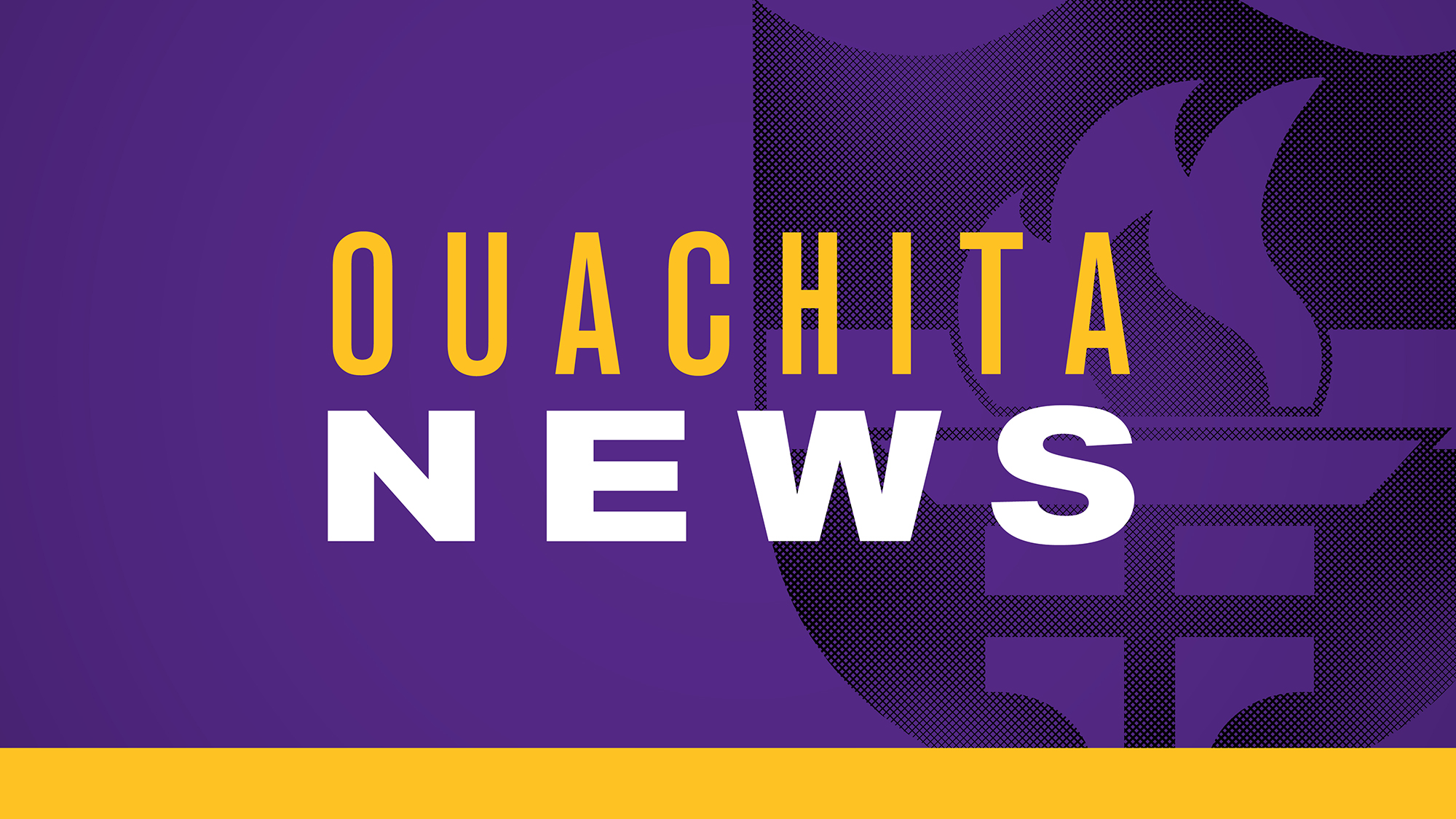 Ouachita's Beaumont and Fisher only Arkansas dietetics students to present at Posters on the Hill
Ouachita Baptist University's Jorie Beaumont and Cannon Fisher were the only nutrition & dietetics students selected to present their research at Posters on the Hill, an event where state legislators learn about current undergraduate research. They were among the 60 researchers who were selected from hundreds of applicants to participate in the virtual event, which was held April 27-28.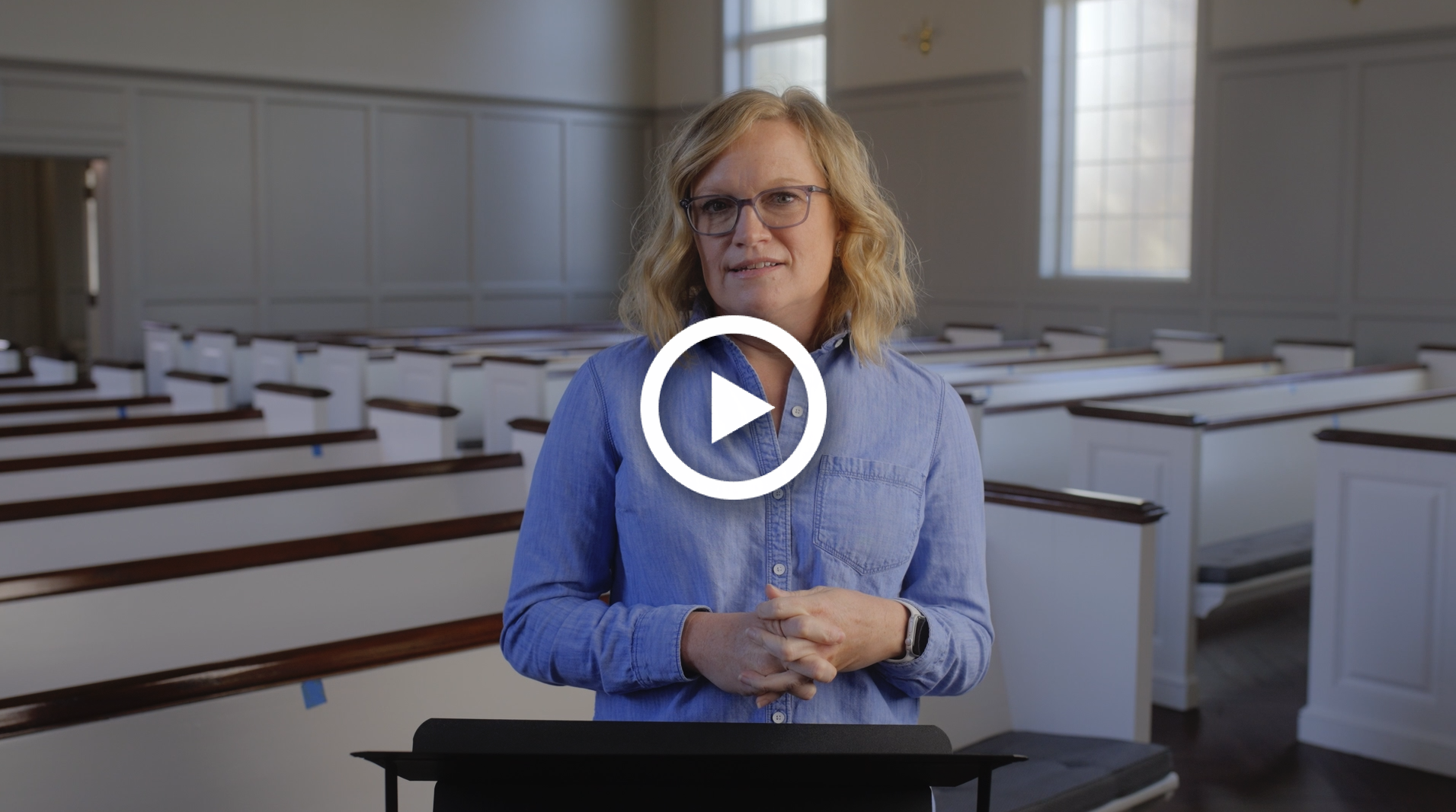 Theology of disability and the church
Part of Ouachita's mission is to serve local churches, Arkansas Baptists and churches of Ouachita's alumni and friends – which includes individuals with special needs. Ouachita's master's degree in applied behavior analysis (ABA) aims to do just that. Hear from Meaghan Wall with Stonebriar Community Church's special needs ministry for a biblical perspective of why this is so important.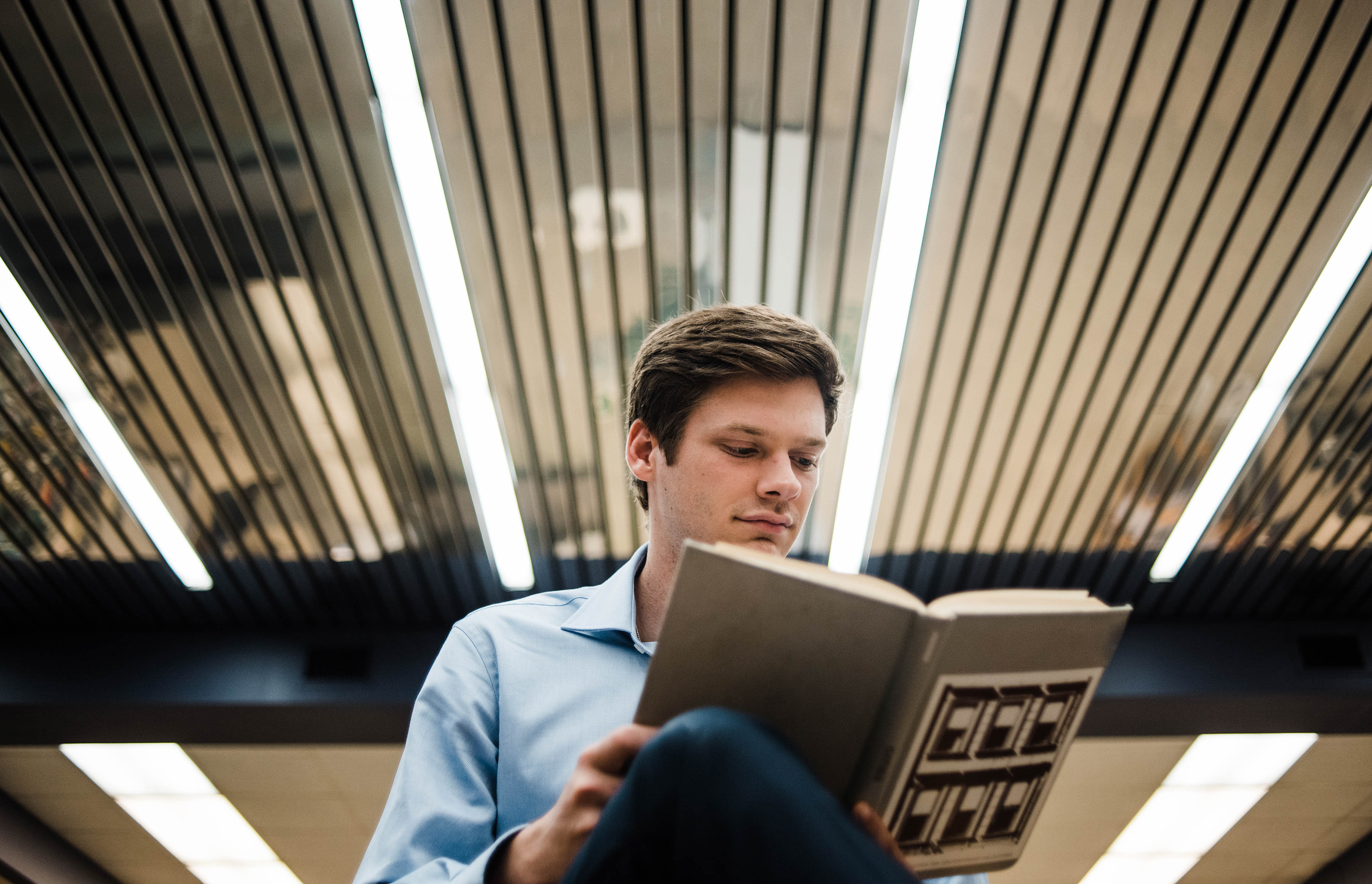 Graduate and Professional Studies at Ouachita seek to be a source of ongoing intellectual and spiritual growth for those pursuing lifelong learning or career advancement. Ouachita fosters community through relationships with classmates and professors in all learning environments. Through innovative modalities, fields and approaches, these programs combine the very best of Ouachita's more than 130 years of Christ-centered learning with meeting the ongoing and changing needs of the work force.
GET IN TOUCH
Have a question about Ouachita? Want more information? Shoot our Graduate and Professional Studies team a message!