Dietetic Internship
With the growing need for dietitians to step into the workforce by 2027, Ouachita began offering a Dietetic Internship in the fall of 2020. Whether your undergraduate degree in nutrition and dietetics is from Ouachita or another institution, this is your next step to becoming a Registered Dietitian Nutritionist (RDN).
Through Ouachita's nine month, post-baccalaureate internship program, you will earn a certificate in nutrition and dietetics, as well as 18 credit hours toward a master's degree. That's right: You will be working toward your certification and a master's degree – at the same time.
Effective January 1, 2024, the Commission on Dietetic Registration (CDR) will require a minimum of a master's degree to be eligible to take the credentialing exam to become a registered dietitian nutritionist (RDN). In addition, CDR requires that individuals complete coursework and supervised practice in program(s) accredited by the Accreditation Council for Education in Nutrition and Dietetics (ACEND). In most states, graduates also must obtain licensure or certification to practice. Graduates who successfully complete the ACEND-accredited DPD program at Ouachita Baptist University are eligible to apply to an ACEND-accredited supervised practice program.
Academy of Nutrition and Dietetics | 120 South Riverside Plaza Suite 2190 Chicago, IL 60606-6995 | 800/877-1600 ext. 5400 | www.eatright.org

*We are in the process of determining licensing requirements in other states.


program detail information
Eating disorders counselor

Consulting/private practice

And more
Nutrition and Dietetics Research

Advanced Clinical and Community Nutrition

Nutrition Counseling

Advanced Administrative Dietetics

Supervised Practice I and II
Arkansas Department of Health

Baptist Health

CHI St. Vincent facilities

Arkansas Children's Hospital

Davita Dialysis

And more
Dietitian Job Openings Nationally (2019)
Hours Toward Master's Degree
In their words
hear from a faculty member & student
"Arkansas only has two traditional Dietetic Internships at this time. With the great need for Registered Dietitians – and the fact that over one-third of undergraduate students are not matched with a program – Ouachita is taking this opportunity to make a difference in our state and offer certification training and graduate credit hours for up-and-coming dietitians."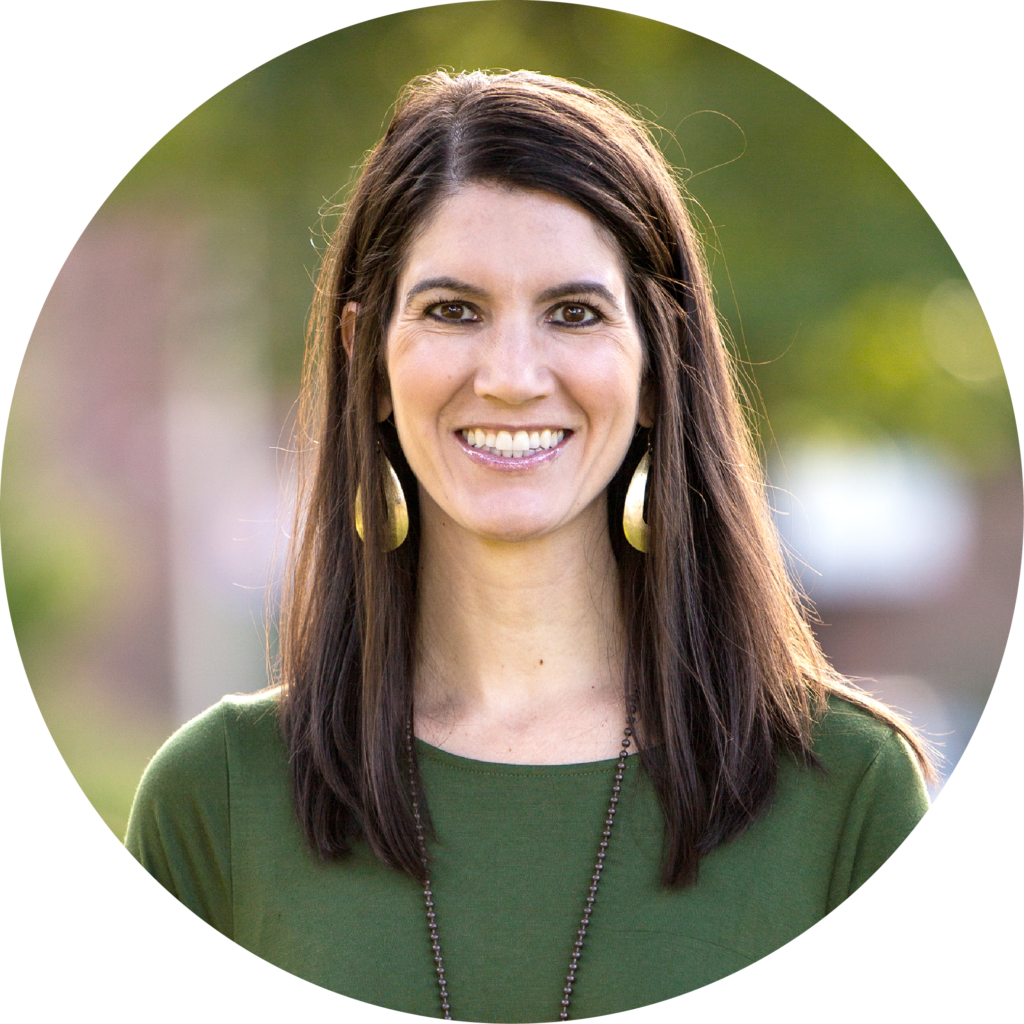 Holly Kyzer, MS, RD, LD
Instructor and Director of Dietetic Internship Program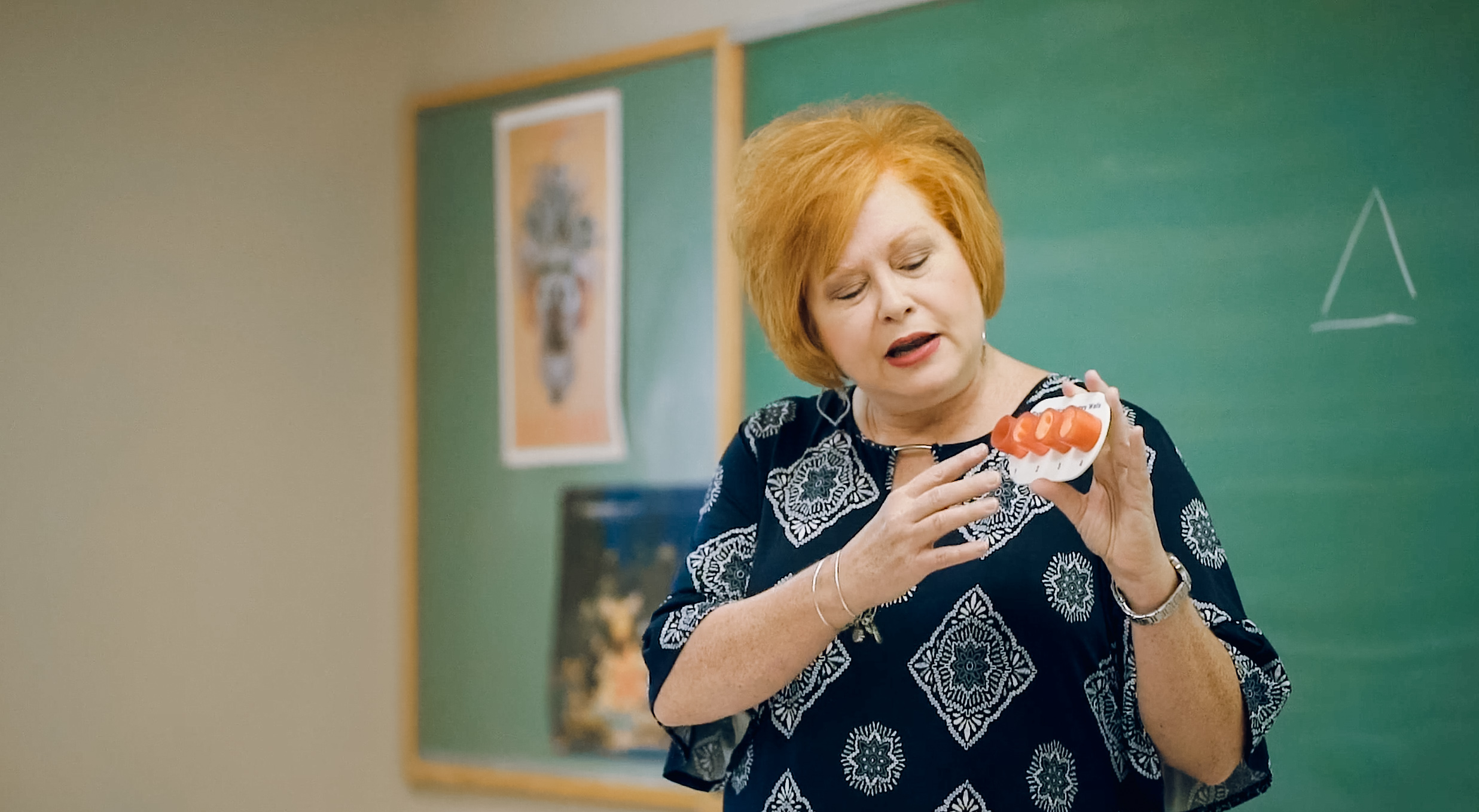 COMPLETE YOUR TRAINING AT OUACHITA
Want to keep it simple? Start and finish your nutrition and dietetics training through Ouachita's undergraduate nutrition and dietetics program and apply for Ouachita's Dietetic Internship before you graduate. With such a seamless transition, you'll be ready to sit for the Commission on Dietetic Registration's national exam to become a Registered Dietitian Nutritionist (RDN) within nine months of graduating.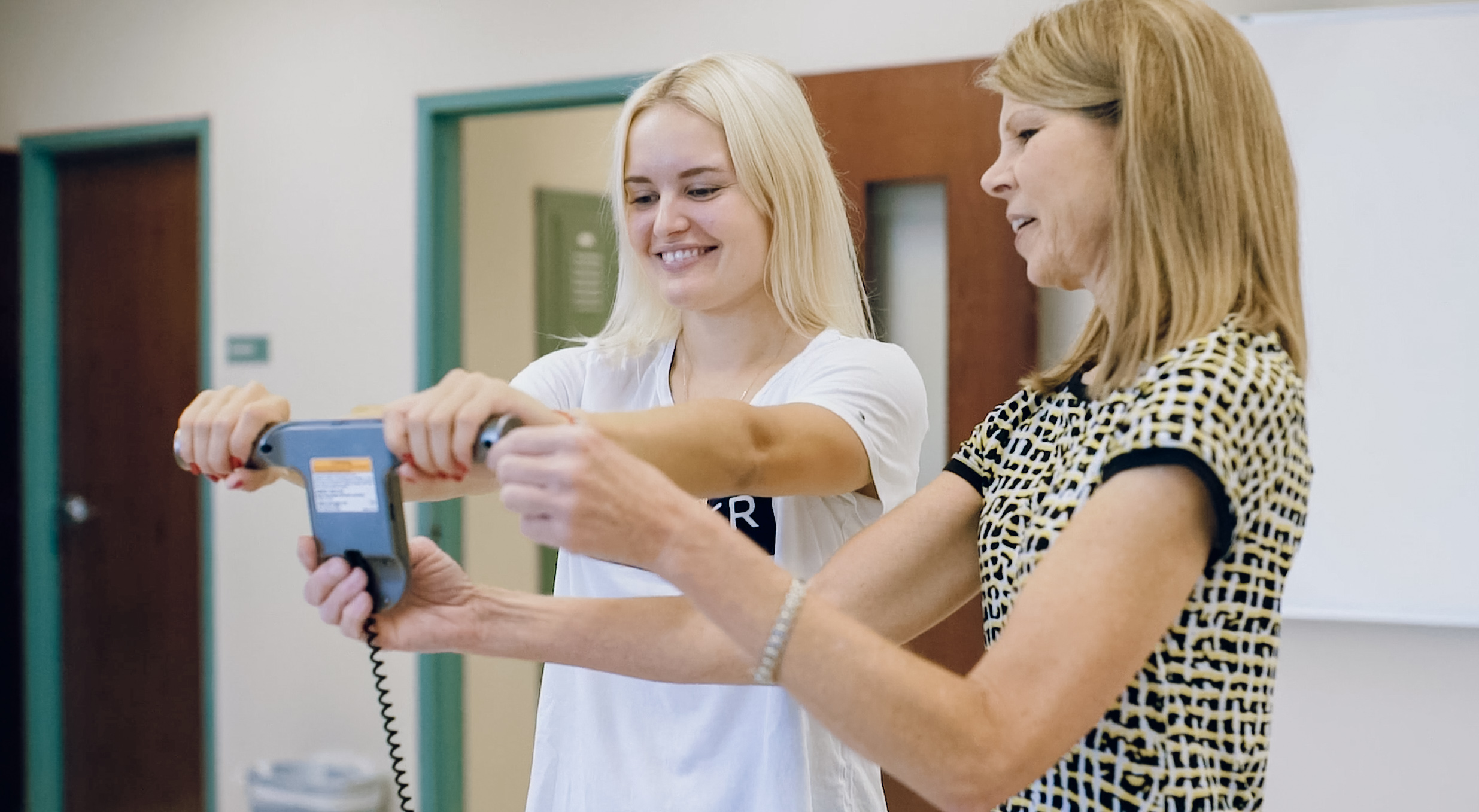 AN INTERNSHIP THAT INCORPORATES YOUR FAITH
With only six faith-based Dietetic Internships in the nation, Ouachita is now ready to offer dietetics undergraduates an internship experience founded on the belief that physical care of the body affects the whole person. Your Ouachita professors will encourage you in the greater implications of your work as you serve others at your internship sites. This is more than logging hours; this is training for meaningful work.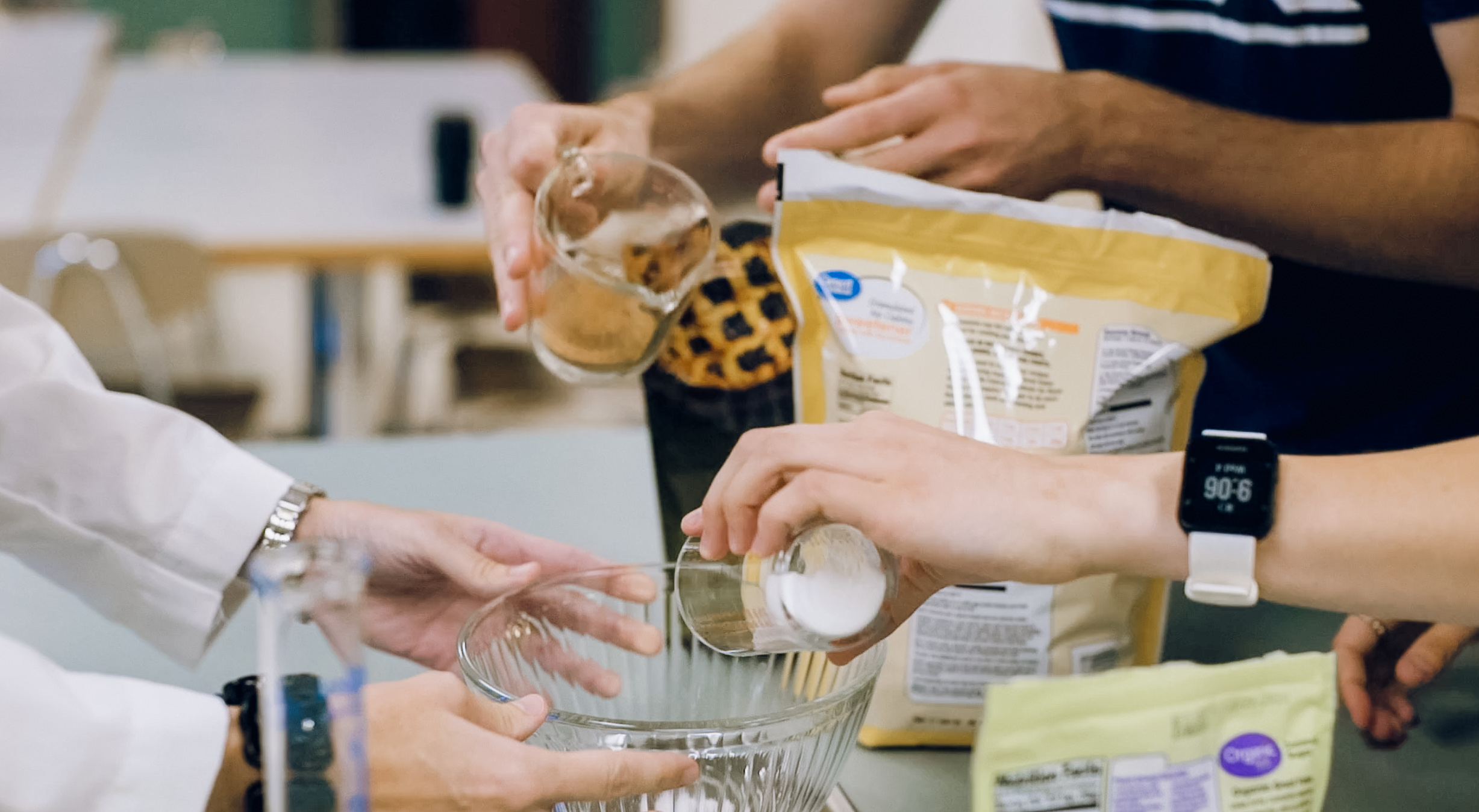 SET YOURSELF APART WITH MORE GRADUATE HOURS
While most dietetic internships provide 12 hours (or fewer) of graduate credit, Ouachita's program will allow you to earn 18 hours (9 hours each semester) toward your master's degree in addition to obtaining a post-baccalaureate certificate in nutrition and dietetics – all in nine months.
LIMITLESS OPPORTUNITIES TO GROW
As a Ouachita dietetics intern, you will benefit from the opportunity to rotate among 30 different internship sites located throughout Arkansas. You might be placed with the Arkansas Department of Health, Baptist Health or CHI St. Vincent facilities, Arkansas Children's Hospital or Davita Dialysis, among others. You will also complete 1,200 clocked hours of supervised practice with your mentors at these facilities. With such extensive and varied internship experiences, you will have limitless opportunities to be challenged, learn and explore.
APPLICATION & ADMISSION REQUIREMENTS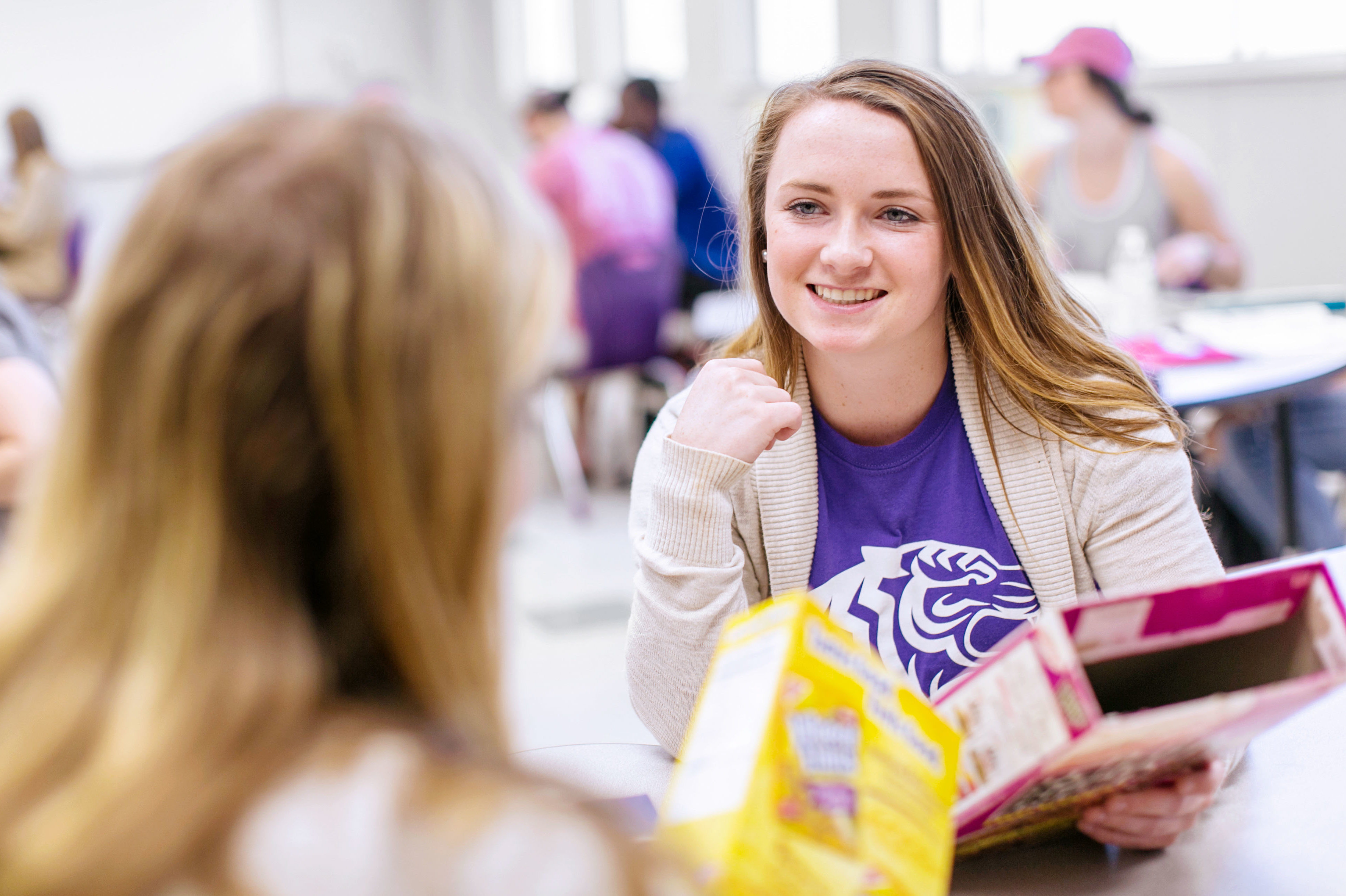 Ouachita participates in the computer matching process for placement of interns. Apply for a match through the Dietetic Internship Centralized Application Services. The application deadline to secure a fall match is February 15.
Baccalaureate degree from an accredited university
Verification Statement from an ACEND-accredited Nutrition and Dietetics Didactic Program (DPD) or Foreign Dietitian Education program (FDE); or a Declaration of Intent to Complete DPD (obtained from the DPD director) within the last 5 years. The verification statement for a Didactic Program in Dietetics (DPD) must have been completed within five years before the date of entrance into the internship program. If the verification statement is greater than five years, the student will be required to take a minimum of three hours of course credit in Clinical dietetics and three hours of course credit in Administrative dietetics.
Minimum cumulative GPA of ≥ 2.7 on a 4.0 scale
Minimum of 3.0 on a 4.0 scale of all nutrition and dietetic courses
Minimum of ≥ 2.5 on a 4.0 scale in all science courses
Minimum GRE score of 290. Completed and submitted within the past 5 years.
Dietetics-related and/or food service work experience, volunteer or paid
International applicants or American citizens who learned English as a second language must score at least 550 (paper) or 79 (Internet) on the Test of English as a Foreign Language or at least 6.5 on the International English Language Testing System.
International students may be considered for admission to Graduate and Professional Studies programs. Please note, transcript evaluation and visa status may take several months to work through so earlier deadlines will be observed for international students. Contact Cris McGough (mcgoughc@obu.edu) with any questions.
The State of Arkansas and Ouachita Baptist University requires students to show proof of immunity for MMR (Measles, Mumps and Rubella). Ouachita Baptist University must receive an immunization record that includes the MMR vaccinations. For more information please click here.
Exceptions to any admission requirements will be considered on an individual basis.
Ouachita Baptist University is committed to the policy of providing equal opportunity for all persons and does not discriminate in admissions, programs, or any other educational functions and services on the basis of race, color, creed, national origin, sex, age, veteran status, religion or disability to those who meet its admission criteria and are willing to uphold its values. In the area of employment, Ouachita Baptist University does not discriminate on the basis of race, color, creed, national origin, sex, age, veteran status or disability.
Based upon this commitment, Ouachita Baptist University follows the principle of nondiscrimination and operates within applicable federal and state laws prohibiting discrimination. As a recipient of federal financial assistance, Ouachita Baptist University is required by Title IX of the Educational Amendments of 1972, as amended, not to discriminate on the basis of gender in its admission policies, treatment of students, employment practices or educational programs. Ouachita Baptist University has a nondiscrimination policy available upon request in the office of Human Resources. Inquiries concerning the application of federal and state laws or regulations may be referred to the Office of Human Resources Box 3772, 410 Ouachita Street, Arkadelphia, AR 71998, telephone (870)245-5585. The person to ensure compliance with the nondiscrimination policy and discrimination laws and regulations is the Compliance Officer of the University.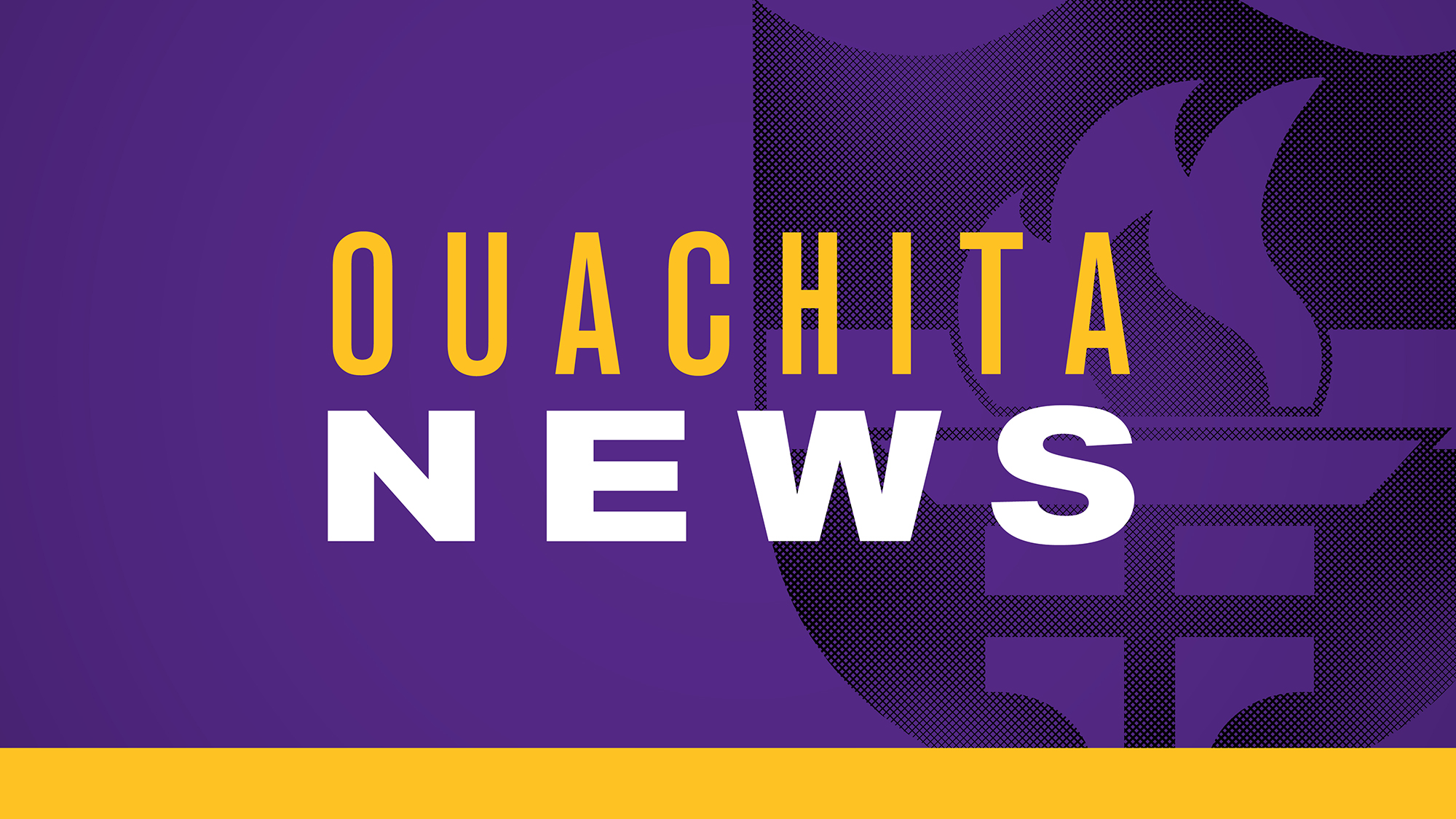 Ouachita's Beaumont and Fisher only Arkansas dietetics students to present at Posters on the Hill
Ouachita Baptist University's Jorie Beaumont and Cannon Fisher were the only nutrition & dietetics students selected to present their research at Posters on the Hill, an event where state legislators learn about current undergraduate research. They were among the 60 researchers who were selected from hundreds of applicants to participate in the virtual event, which was held April 27-28.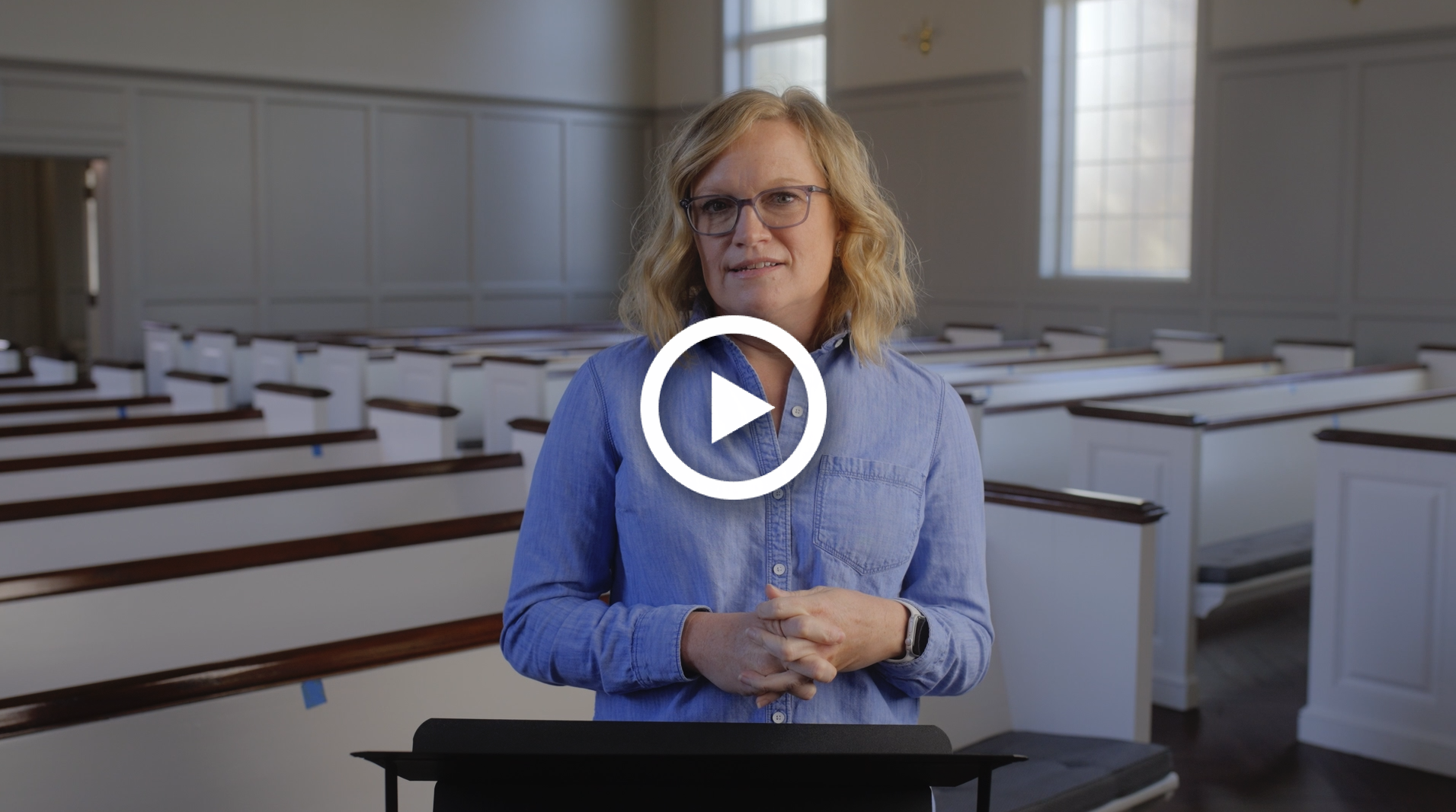 Theology of disability and the church
Part of Ouachita's mission is to serve local churches, Arkansas Baptists and churches of Ouachita's alumni and friends – which includes individuals with special needs. Ouachita's master's degree in applied behavior analysis (ABA) aims to do just that. Hear from Meaghan Wall with Stonebriar Community Church's special needs ministry for a biblical perspective of why this is so important.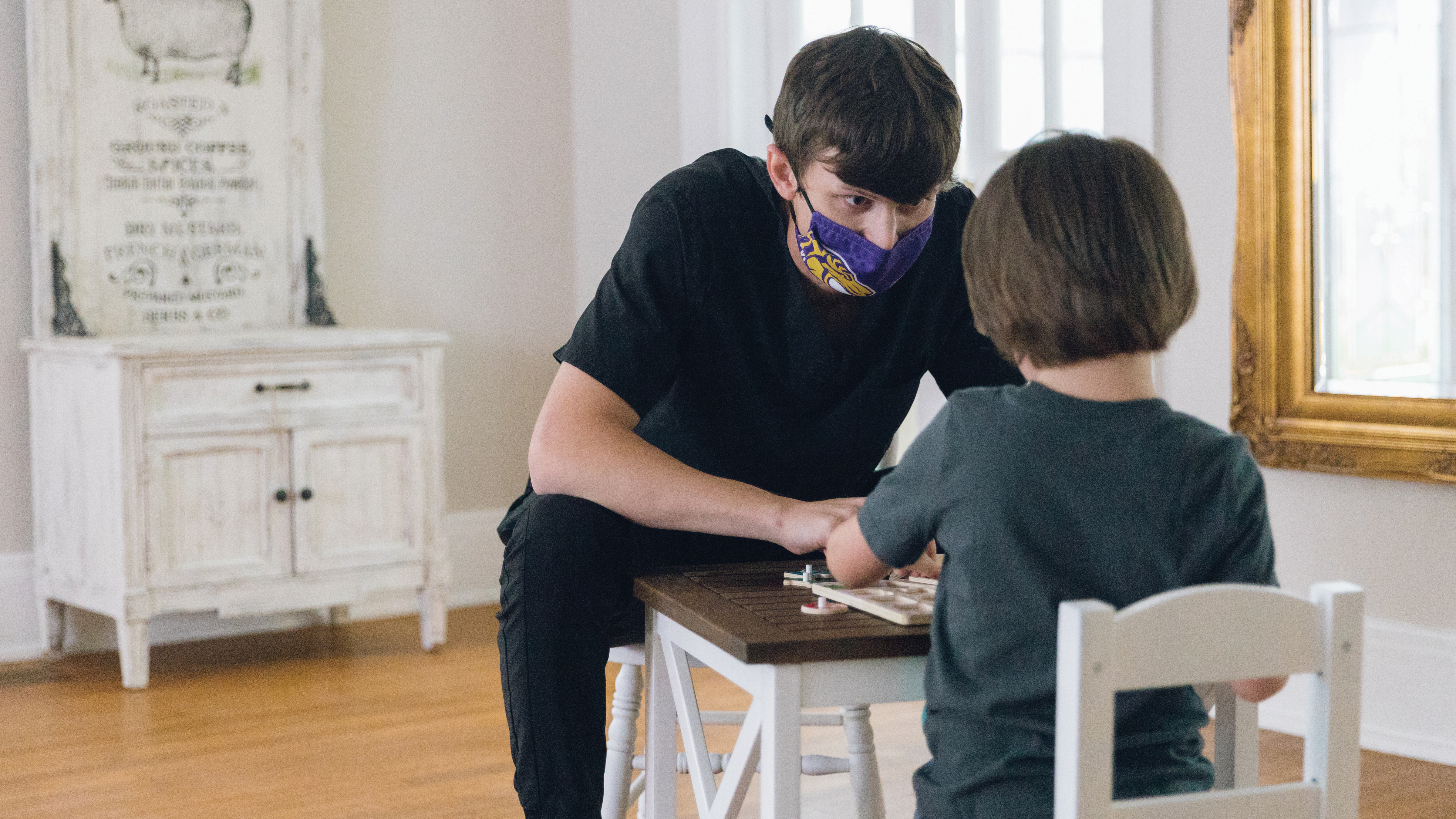 Ouachita's new M.S. progam in applied behavior analysis addresses critical needs
Establishing the first full master's degree in applied behavior analysis (ABA) in Arkansas is a significant milestone for Ouachita as well as for families across the state. The university's Master of Science degree in ABA officially launched in May and is designed to address a critical shortage of trained Board-Certified Behavior Analysts (BCBAs) throughout the region. Graduates will be equipped to provide therapy options to treat such issues as autism, dementia and Alzheimer's.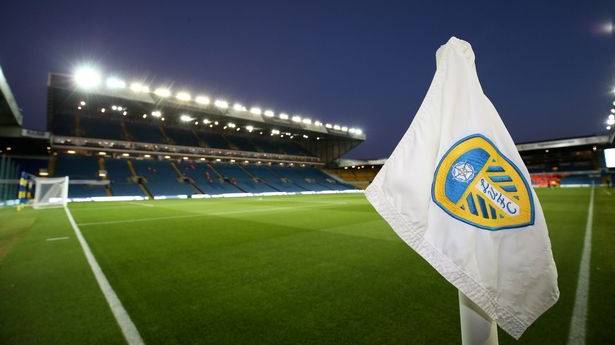 Ouachita enters partnership with Leeds United College
Ouachita has begun a working partnership with Leeds United College and Longford International College to explore collaborative educational opportunities ranging from guest speakers to internships to full degree programs. LUC and LIC are included in the educational division of Leeds United Football Club, which is based in Leeds, England.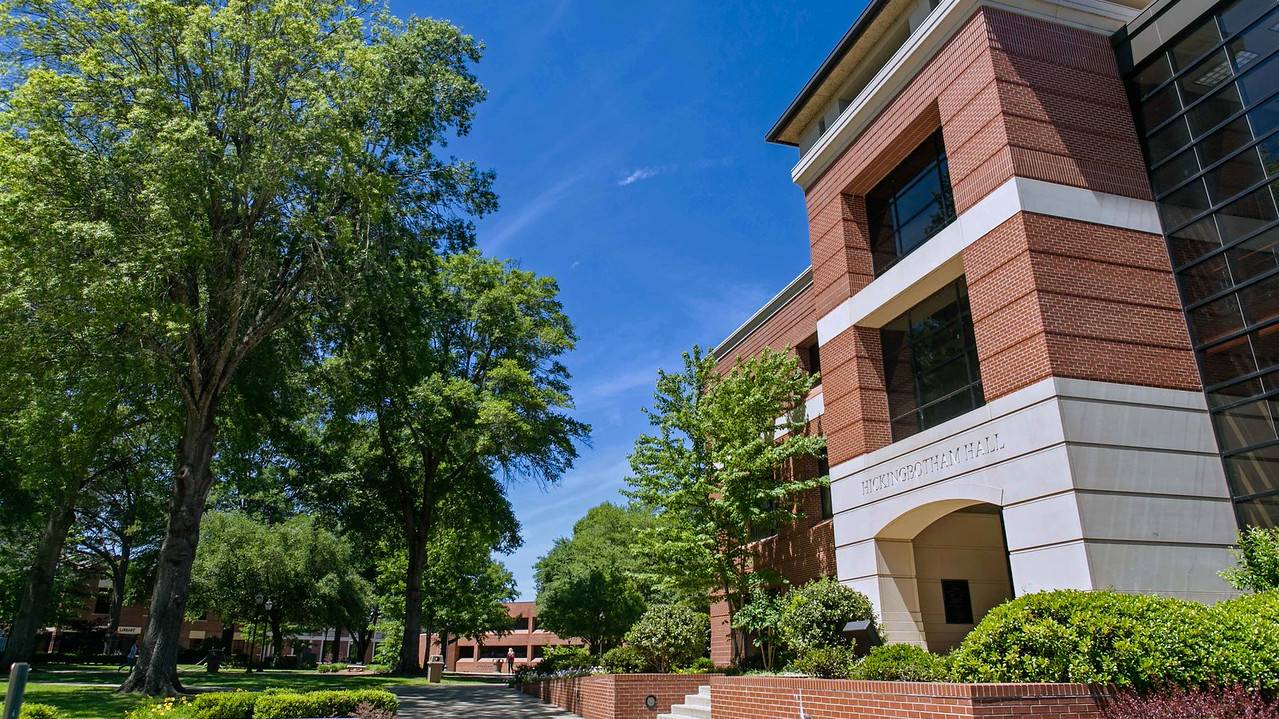 Ouachita's fall 2020 enrollment grows amid pandemic, highest since 2000
Even amid the uncertainties of the COVID-19 pandemic, Ouachita's fall 2020 enrollment has grown to 1,704, a 4% increase from fall 2019 and the highest headcount the university has seen since 2000. Newly released data also reflect a strong academic profile for incoming Ouachita freshmen as well as standout retention and graduation rates.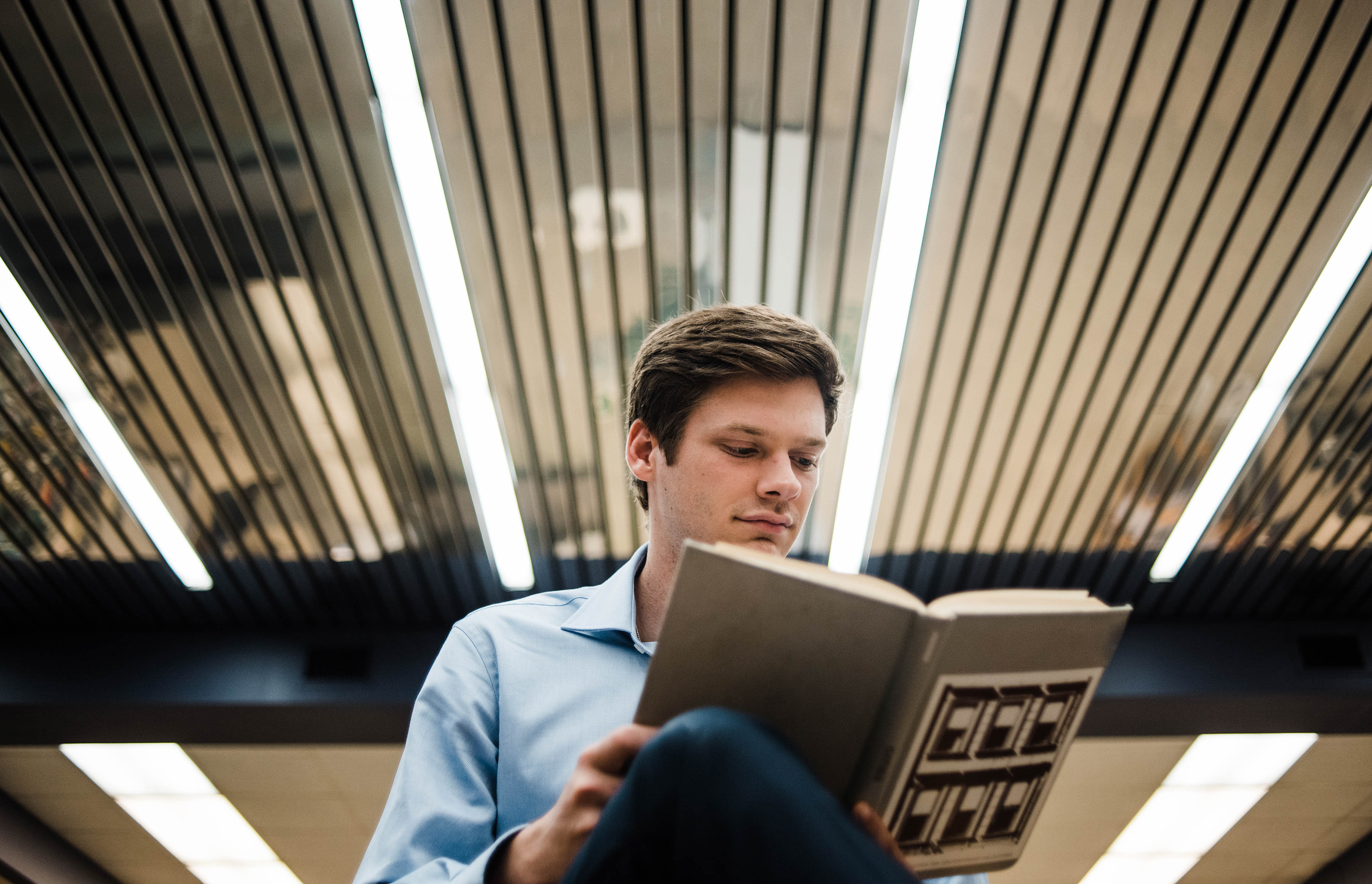 Graduate and Professional Studies at Ouachita seek to be a source of ongoing intellectual and spiritual growth for those pursuing lifelong learning or career advancement. Ouachita fosters community through relationships with classmates and professors in all learning environments. Through innovative modalities, fields and approaches, these programs combine the very best of Ouachita's more than 130 years of Christ-centered learning with meeting the ongoing and changing needs of the work force.
GET IN TOUCH
Have a question about Ouachita? Want more information? Shoot our Graduate and Professional Studies team a message!