Exercise Science: M.S.
Ouachita's Master of Science degree program in exercise science is built on a cutting-edge, evidence-based understanding of exercise as medicine and emphasizes cardiac rehabilitation and program implementation, providing a unique perspective on the therapeutic effect exercise has on the human body. The low-residency, 36-hour program is designed to meet the needs of students working in a health-related profession, providing them with optimal learning opportunities in the tradition of excellence established by our Department of Kinesiology. As part of Ouachita's faith-focused learning community, you can also learn to use exercise science as a form of ministry – affecting personal health, wellness and mental health as well as how people relate to one another and to God.

Completed Capstone Experience Required for Graduation
Demand for Exercise Physiologists Expected to Grow by 2030
"This program is designed for the working professional who wants to expand their career opportunities in the field of exercise science. We have some of the best faculty and guests to share experiences and help navigate the way for an exceptional career path in our field of study."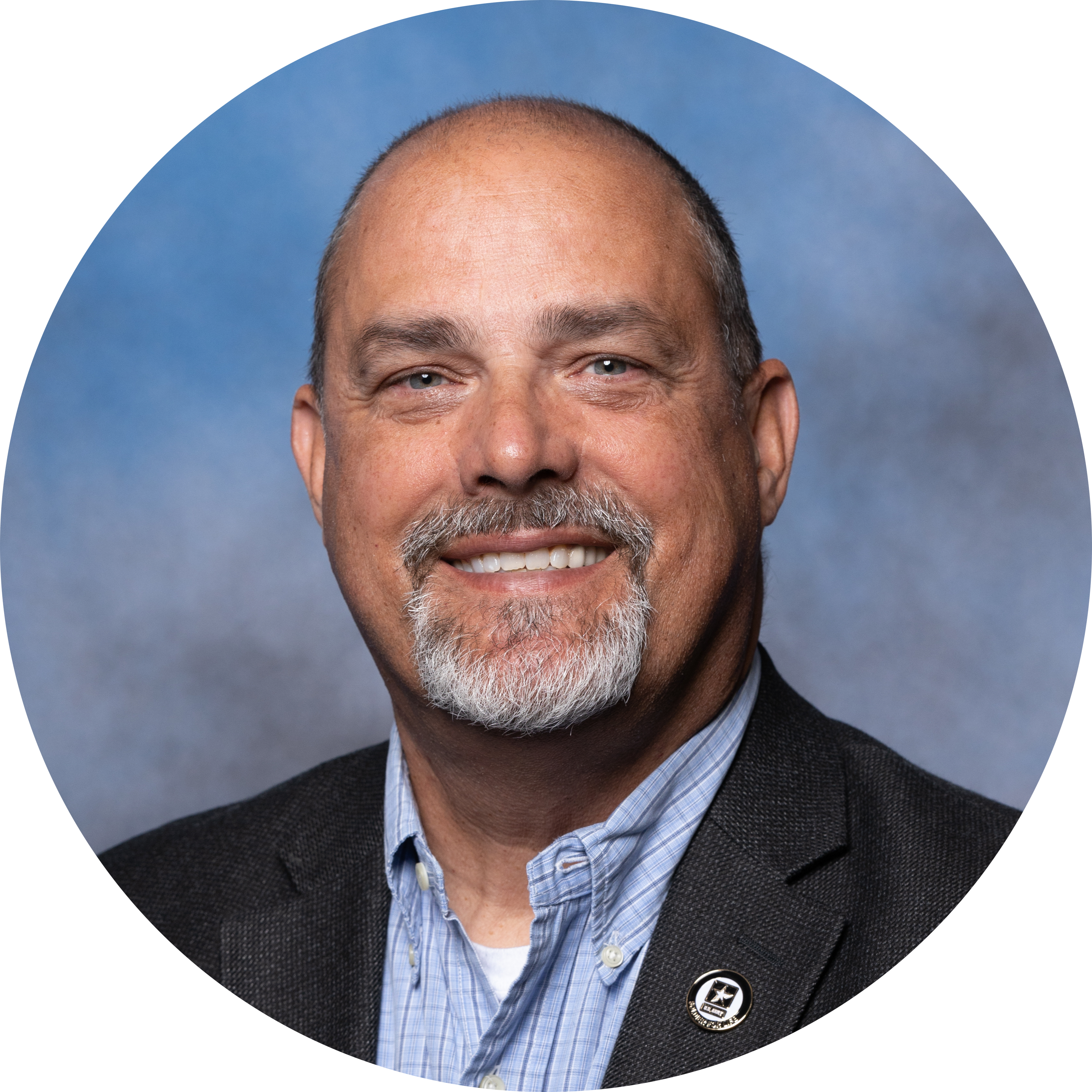 Terry DeWitt, Ph.D., AT, EP-C
director, exercise science graduate program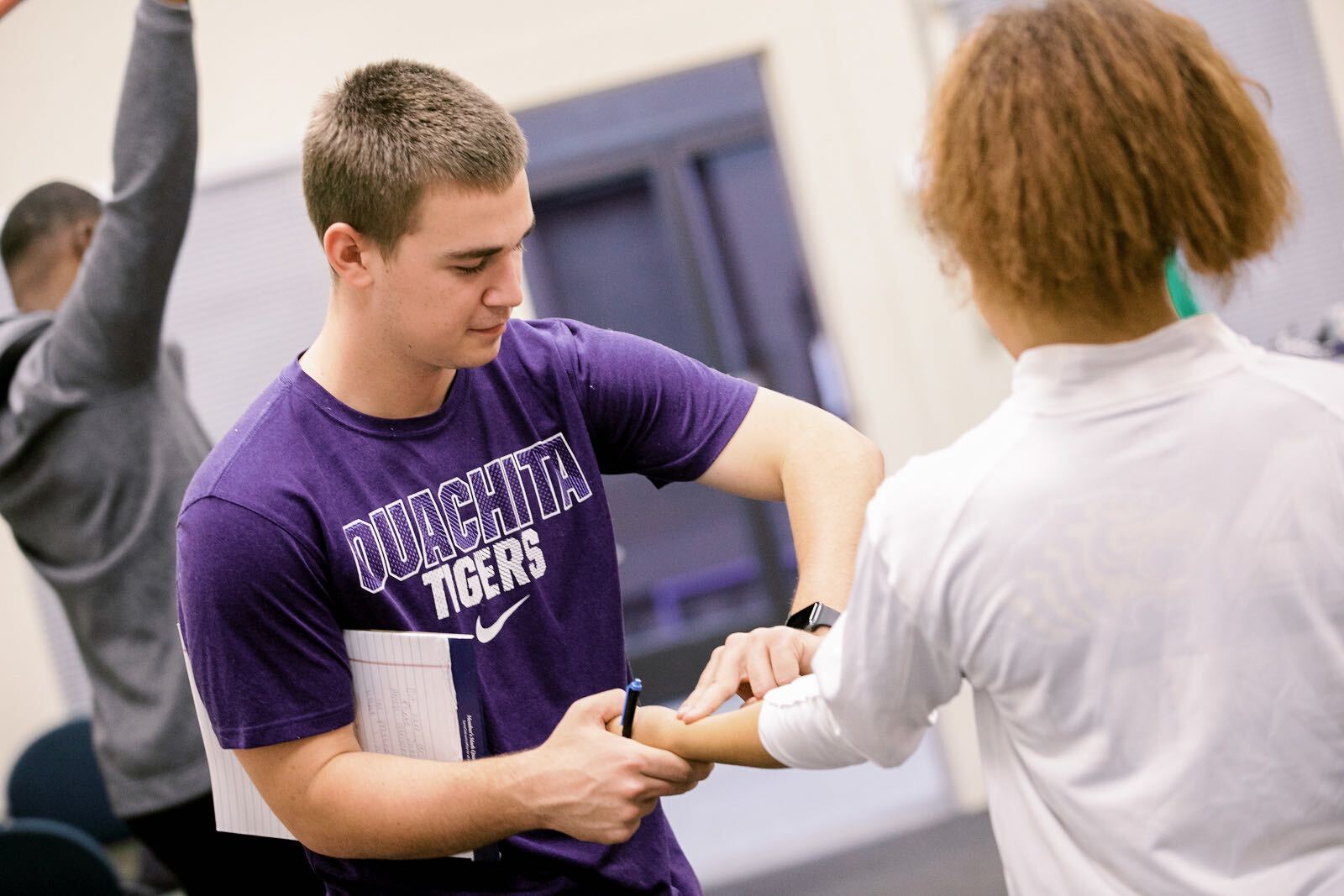 Flexible, faith-focused program
Ouachita's low-residency program is user-friendly and interactive, with expert faculty and lecturers maximizing the online format through interactive video instruction and demonstrations using industry-standard technology and equipment. You'll be prepared for exceptional learning outcomes within our faith-based educational community, which is dedicated to fostering a love of God and a love of learning.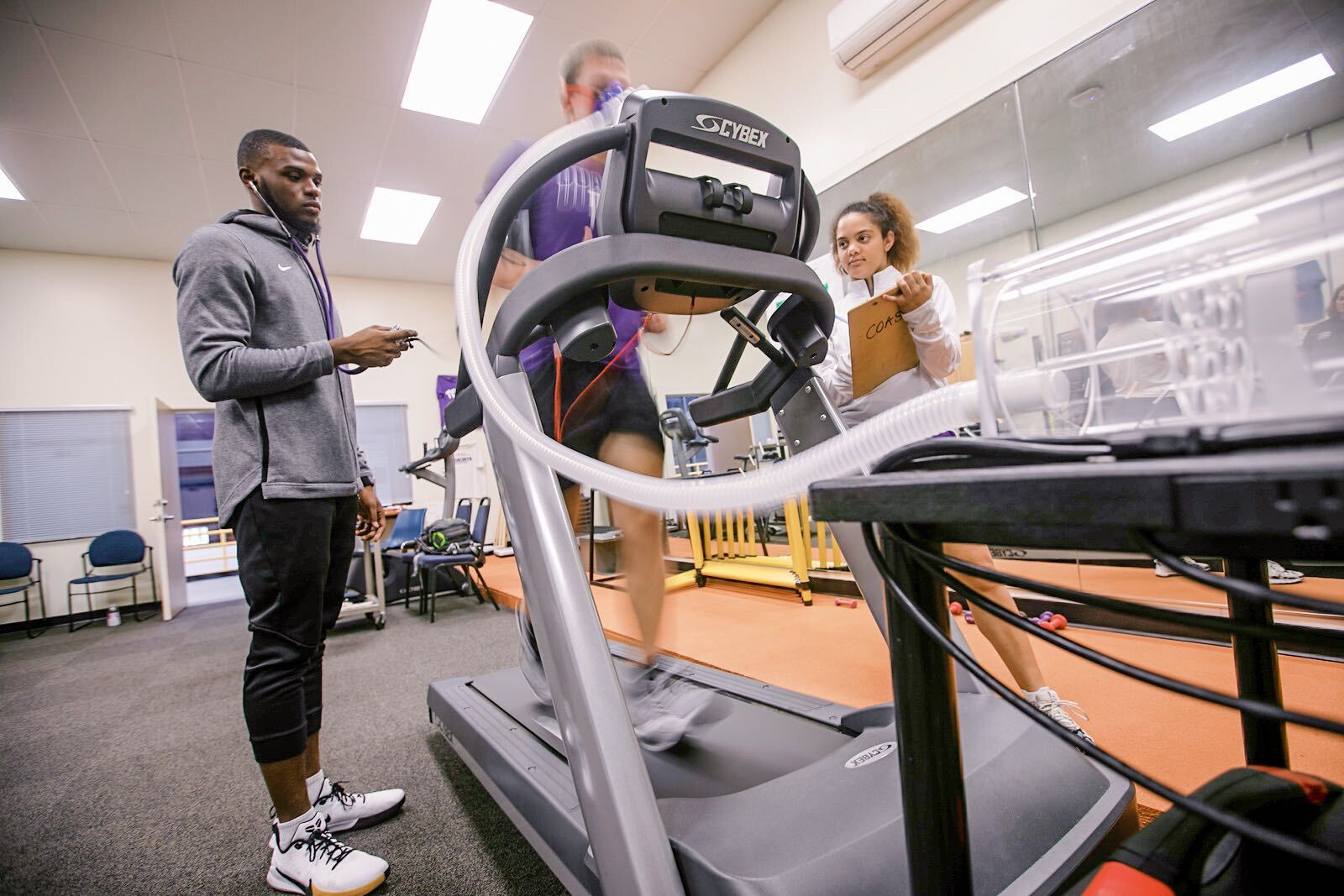 Research-based approach
Our graduate curriculum in exercise science is based on decades of cutting-edge research that reinforces the critical role of physical activity in promoting physical and mental health. At Ouachita, you'll gain an in-depth understanding of the expanding role that exercise plays in improving quality of life for people dealing with a variety of issues including anxiety, heart disease, Type 2 diabetes, dementia, depression and arthritis.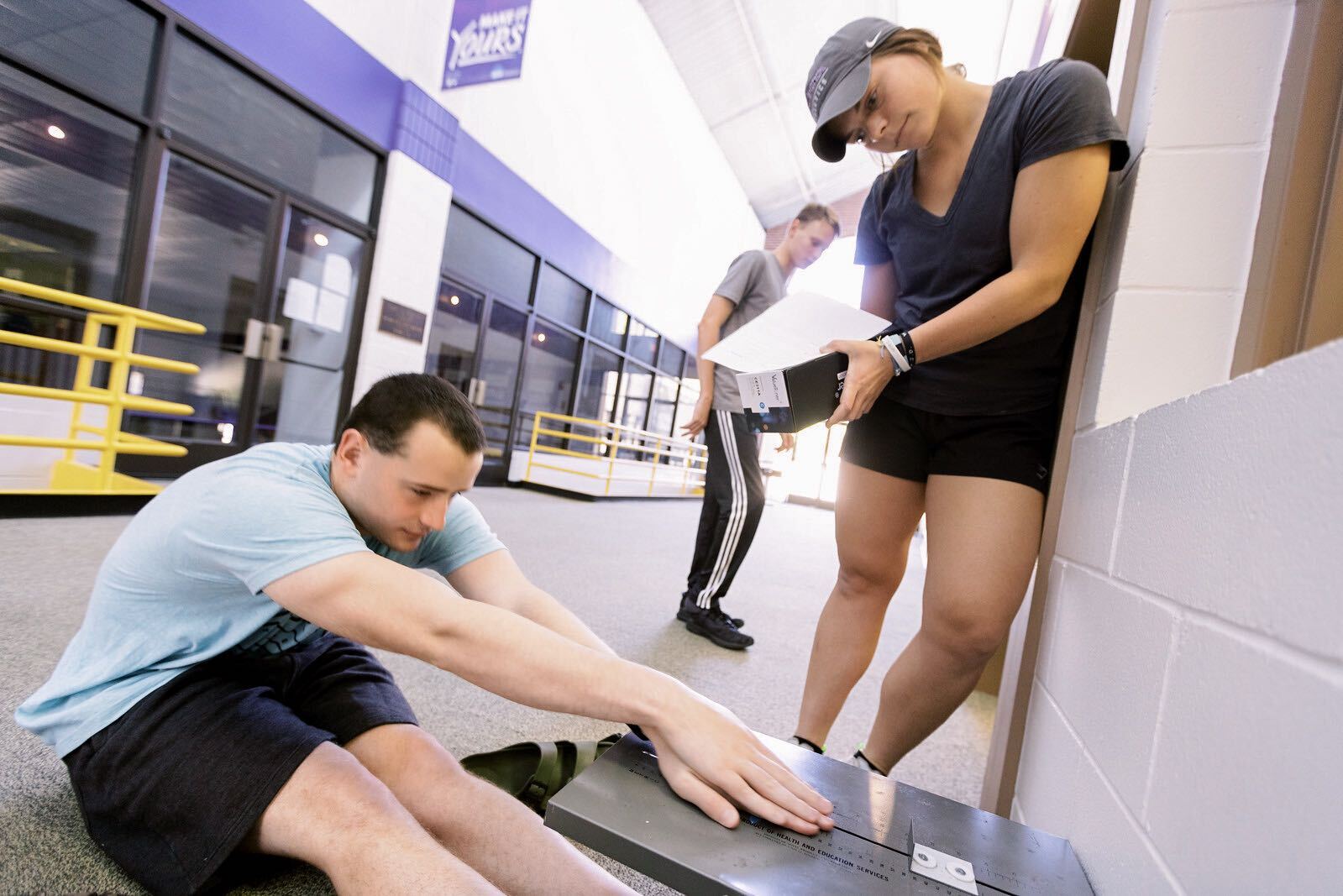 Career prep for a growing field
Nationwide demand for exercise physiologists is growing. It's expected to increase 13% by 2030 – almost double the average growth rate for all occupations. With a Master of Science degree in exercise science from Ouachita, you'll be equipped for career advancement and a life of meaningful work in the field, whether you pursue private practice, research or public service.
Program Details
Ouachita General Graduate Admissions Requirements:
Conferred bachelor's degree from a regionally-accredited institution

2.5 minimum GPA on a 4.0 scale (individual programs will delineate more specifics)

Completed application, which includes a statement of purpose

Three references

Minimum English proficiency requirements for international students are as follows:

Test of English as a Foreign Language (TOEFL):
At least 79 on the Internet-based TOEFL (iBT)
At least 550 on the paper-based TOEFL
International English Language Testing System (IELTS):
At least a 6.5 on the IELTS exam
Admissions Requirements for the M.S. in Exercise Science:
2.75 GPA

An active CPR certification must be submitted by the time of enrollment

Recommended Coursework:

Human Anatomy & Physiology I & II (final grade of C or higher), 8 hours
Nutrition or Sports Nutrition (final grade of C or higher), 3 hours
College Algebra
Kinesiology undergraduate coursework (such as Biomechanics, Exercise Physiology, Exercise Testing, Special Populations, Strength & Conditioning, Structural Basis of Human Movement or Sports Nutrition), 9+ hours
*Conditional admission is considered for applicants who meet all other admissions requirements and have a GPA below 2.750, but not lower than 2.500.
Tuition per graduate credit hour: $500
Students must complete 36 hours of course work and show competency in student learning outcomes.
Students must choose to complete one of the following options for a capstone experience:

A 100-hour internship at a fitness and wellness facility, especially helpful for students who want to pursue careers in wellness and clinical settings
A research-based thesis, especially helpful for students who want to pursue careers in research and scholarship

Students must pass either a department comprehensive exam or an industry standard exam (such as the American College of Sports Medicine's Certified Exercise Physiology exam). Passing either exam will demonstrate mastery of the program's student learning outcomes; the option is provided so that students can select the exam that is most appropriate for their career path.

The department exam will cover research-related student learning outcomes; the ACSM exam will not.
Students who plan to work in a clinical setting will be encouraged to take the industry-recognized exam; those seeking other means of employment including health coaching and research may prefer to take the department exam, which is customized to their personal learning goals.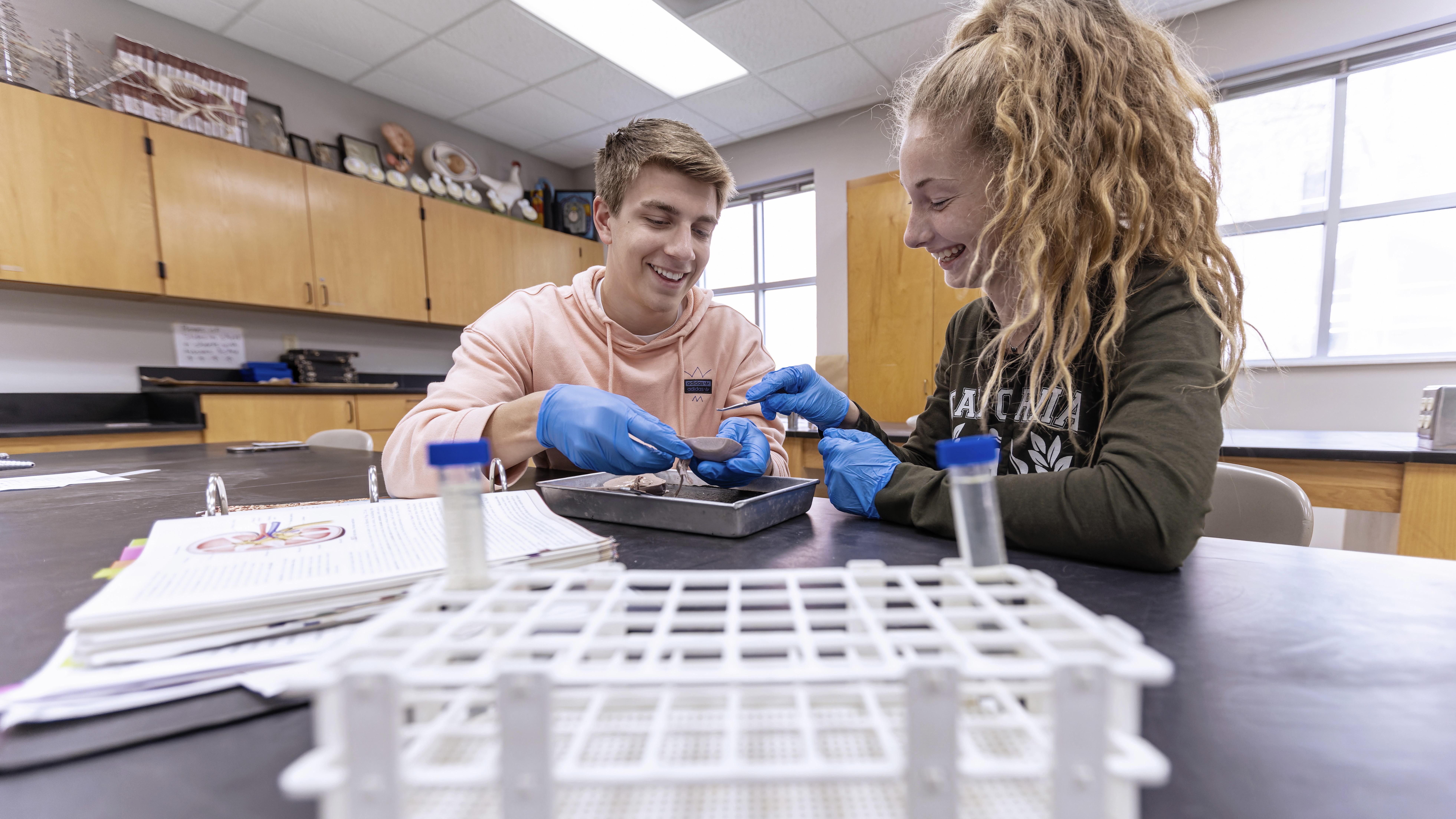 Ouachita's spring enrollment highest in 26 years
Following record fall enrollment, Ouachita Baptist University has reported its highest spring headcount in more than 26 years with a total Spring 2023 enrollment of 1,682.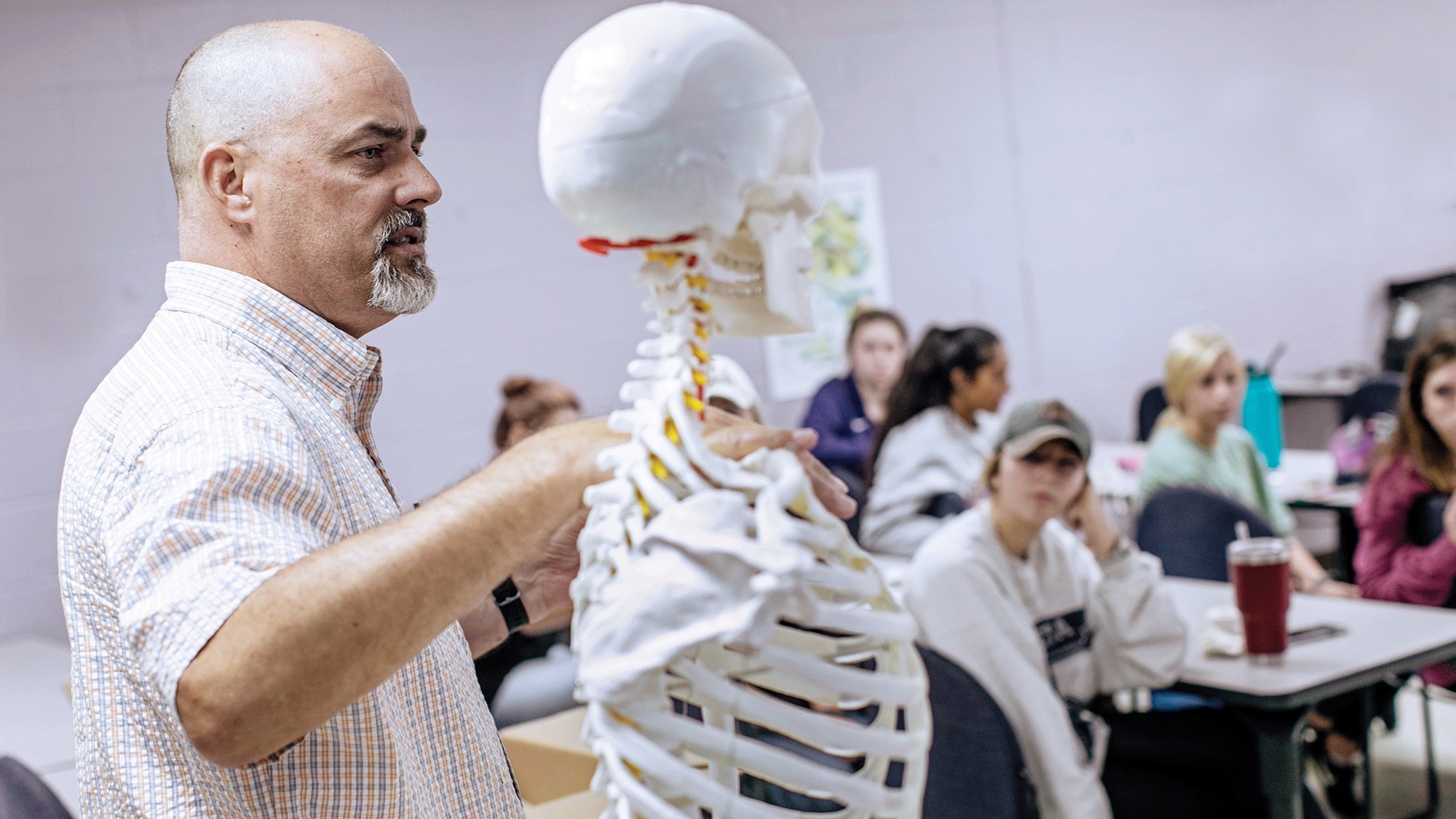 Ouachita introduces Master of Science degree in exercise science
Ouachita will expand its kinesiology program to include a Master of Science degree in exercise science, expected to launch in Fall 2023. Housed in the Huckabee School of Education, the master's degree pathway will be built around the concept of recognizing exercise as medicine—an emphasis that has been foundational in the way Ouachita's Department of Kinesiology approaches instruction.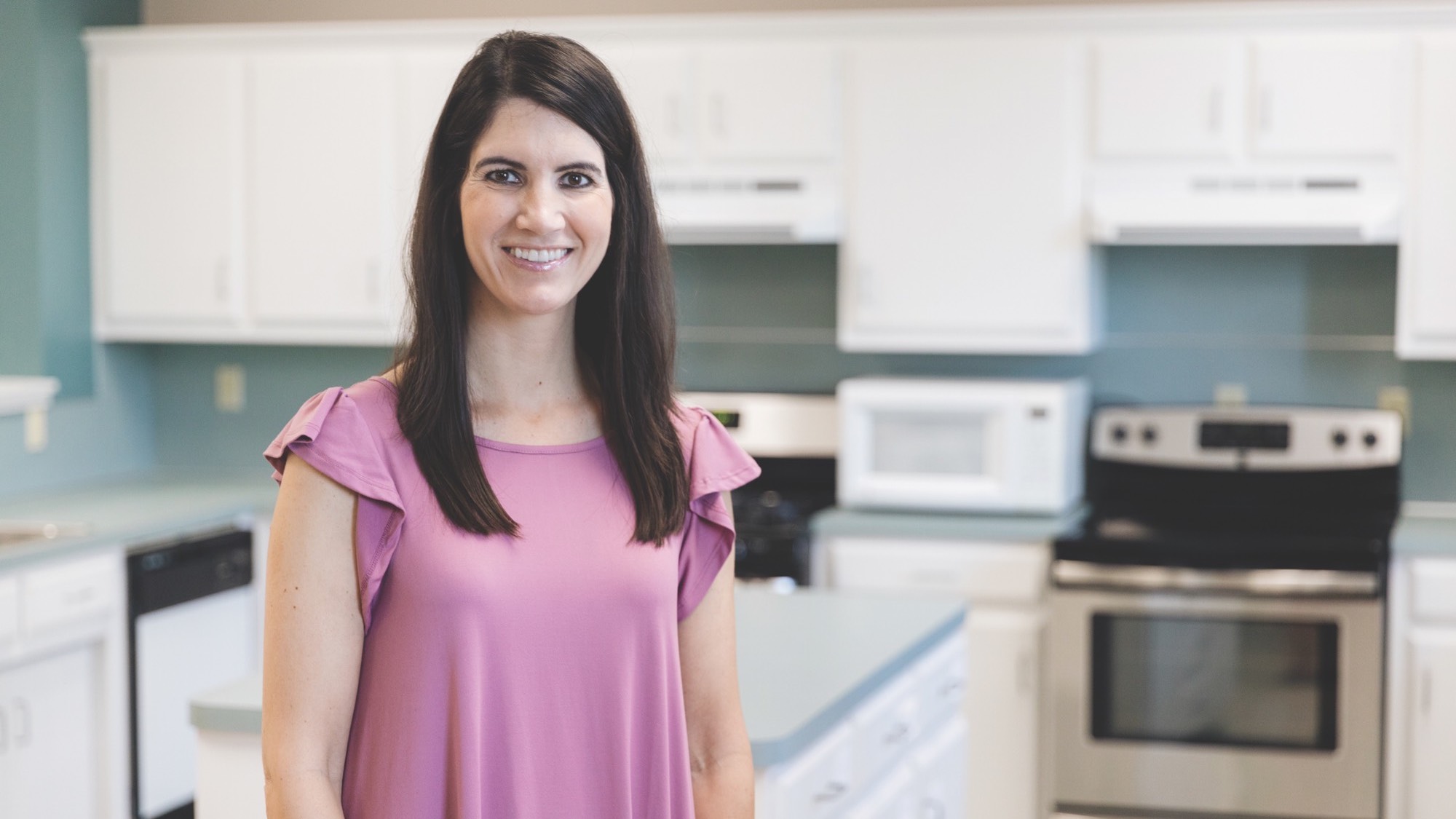 Holly (Burris) Kyzer ('00)
Growing up around Ouachita's campus, Holly Kyzer knew Ouachita was going to be an integral part of her life, but she never guessed she would be a faculty member, much less an instrumental part of re-launching graduate programs at the university.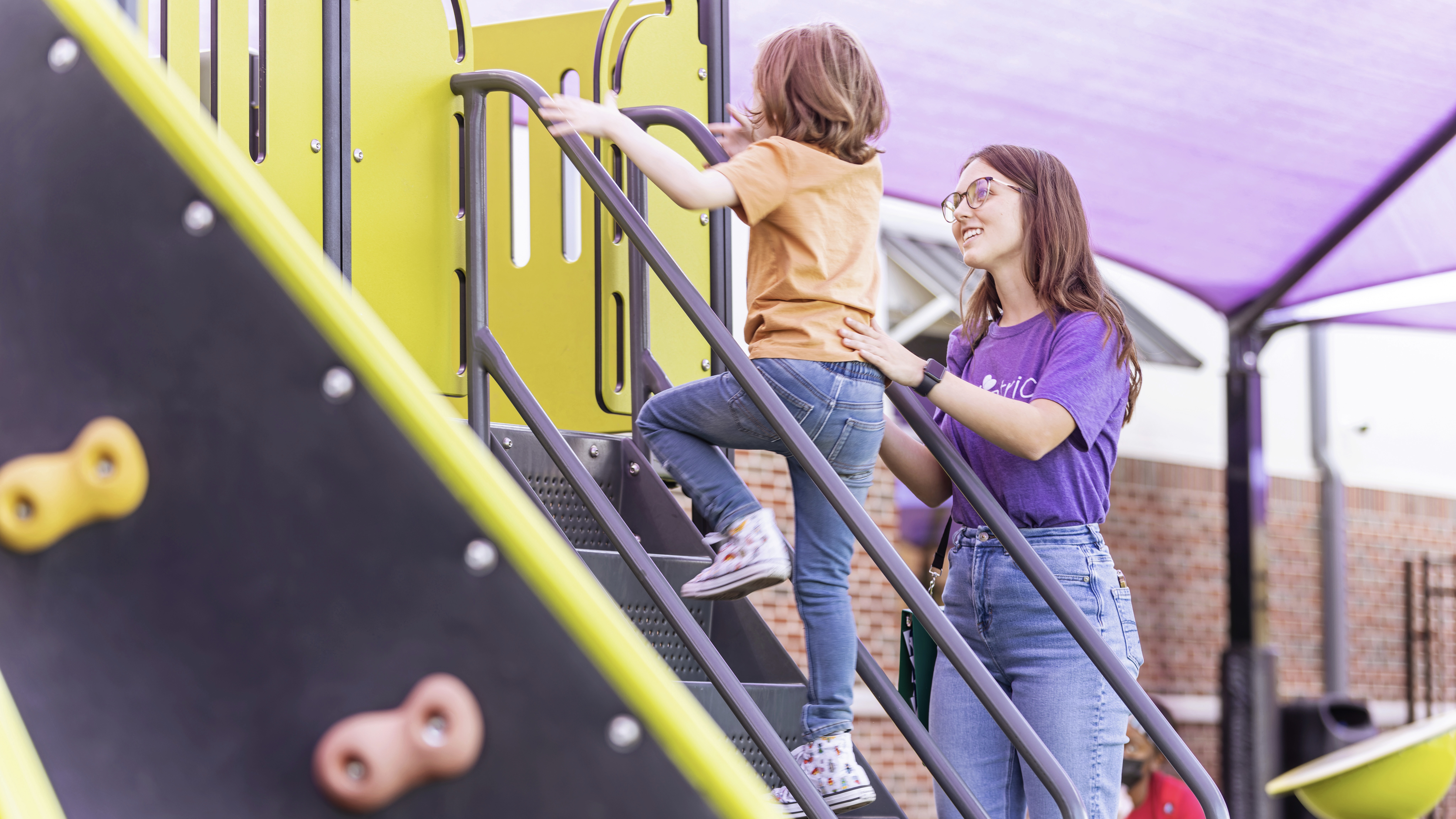 Ouachita to offer Master of Arts degree in applied behavior analysis
Ouachita Baptist University is preparing to offer Arkansas' first Master of Arts degree program in applied behavior analysis – an additional option to the university's existing Master of Science degree. The M.A. program will launch in Fall 2023, pending Higher Learning Commission (HLC) and Verified Course Sequence (VCS) approvals.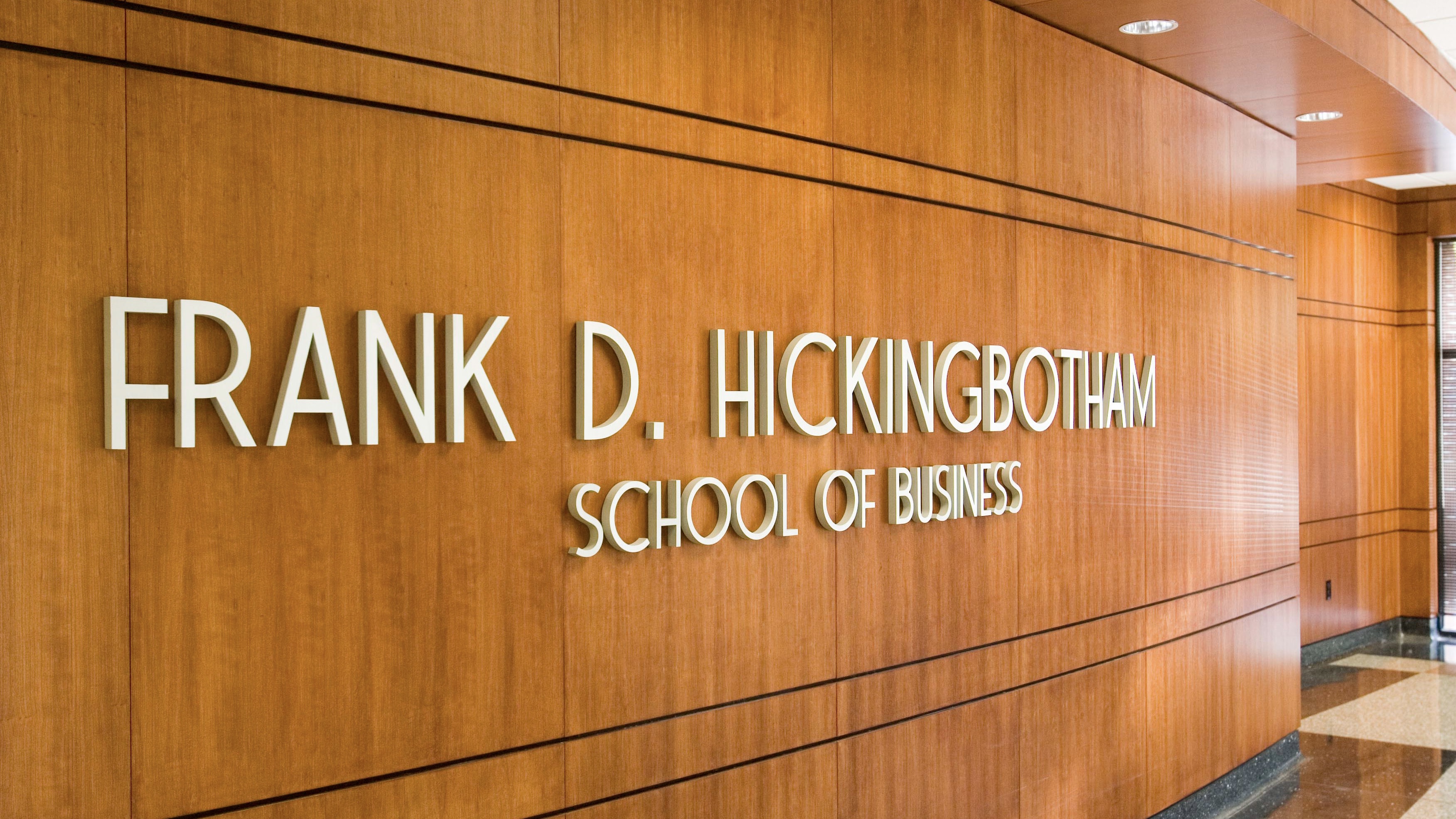 Ouachita's Hickingbotham School of Business to launch MBA program
The Hickingbotham School of Business at Ouachita Baptist University is preparing to launch a fully-online Master of Business Administration degree program, set to begin in Fall 2023 pending approval from institutional accreditors.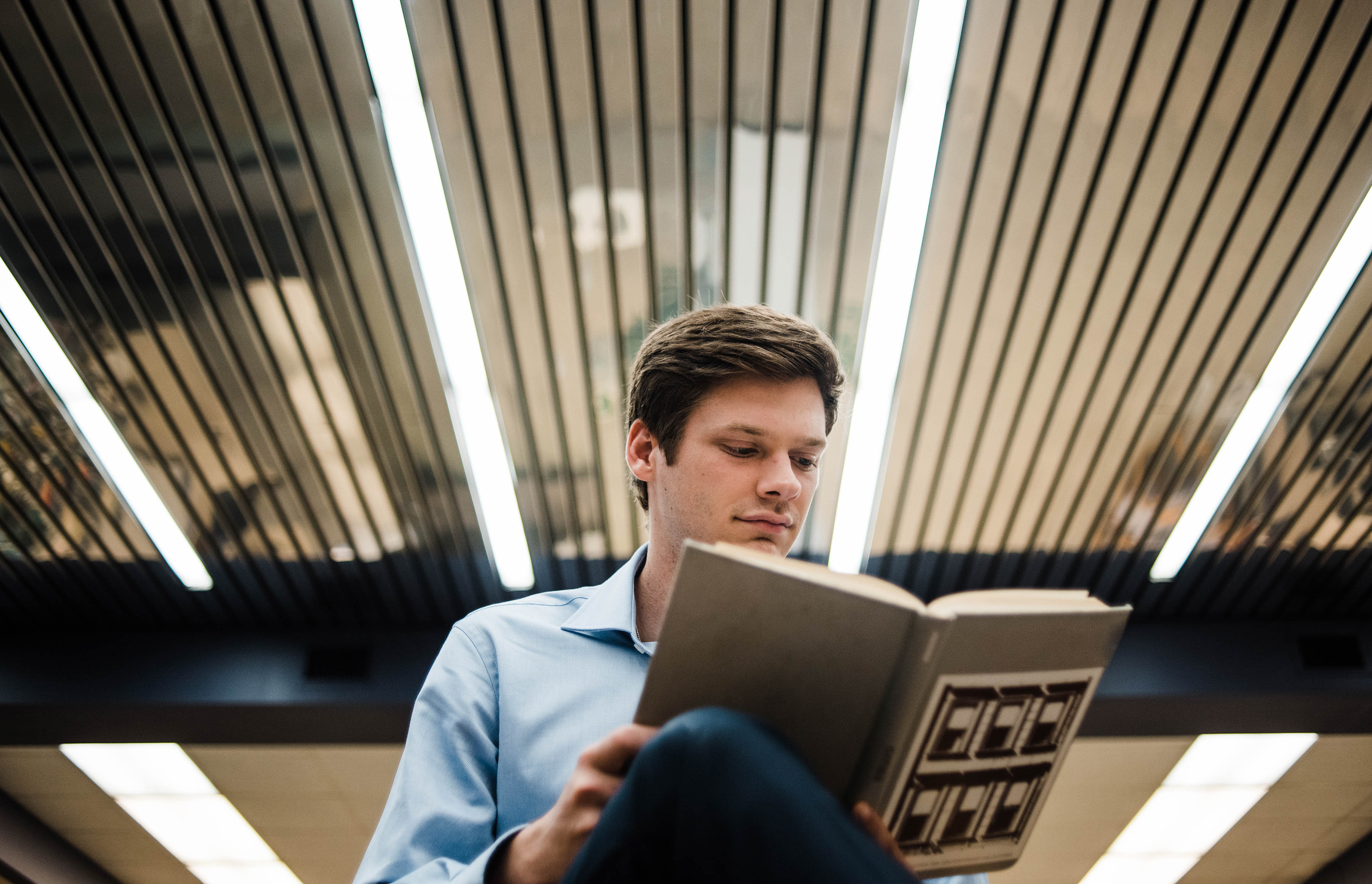 GRADUATE & PROFESSIONAL STUDIES
Graduate and Professional Studies at Ouachita seek to be a source of ongoing intellectual and spiritual growth for those pursuing lifelong learning or career advancement. Ouachita fosters community through relationships with classmates and professors in all learning environments. Through innovative modalities, fields and approaches, these programs combine the very best of Ouachita's more than 130 years of Christ-centered learning with meeting the ongoing and changing needs of the work force.
GET IN TOUCH
Have a question about Ouachita? Want more information? Shoot our Graduate and Professional Studies team a message!