Graphic Design: B.F.A. & B.A.
Learn to take ideas and transform them into a powerful vision. In a culture that emphasizes visual messages, graphic designers are in high demand, whether it's designing magazines, websites, brand identities, or even packaging. Ouachita's distinct approach to graphic design means students are prepared to thrive in a fast-paced and diverse career landscape where what we see shapes impressions, identities and messages. Ouachita is ranked in the top quarter of Niche.com's "Best Colleges for Design" in the nation, so you can be confident that you'll graduate with the skills to take intangible concepts and breathe life into them.
24 Hour Access to Mac Lab & Studio Space
Degree Options: B.F.A., B.A. or Minor
A B.F.A. in graphic design is a top-tier degree for students who intend to pursue a career as a professional designer. It provides specialized training with courses covering topics like branding, typography, user experience and web design, with a strong focus on developing technical and problem-solving skills.
The B.A. degree option is for students who want to pair graphic design with a second major or a minor in another discipline. The degree provides a well-rounded selection of courses in art and design while allowing for more courses in other areas. Popular second majors include communications & media, Christian studies or business administration.
A minor in graphic design also is available for those focusing on a career in which design literacy will be helpful – or to provide some foundational knowledge for your interest in design or multimedia.
In their words
hear from a faculty member & student
"The Art and Design department at Ouachita was not only a place that gave me the opportunity to succeed but a place that encouraged me every day to develop my skills to ensure that I would be successful no matter where I ended up. My professors were so good at showing me what to do, how to do it and, more importantly, the underlying reasons as to why certain solutions are successful."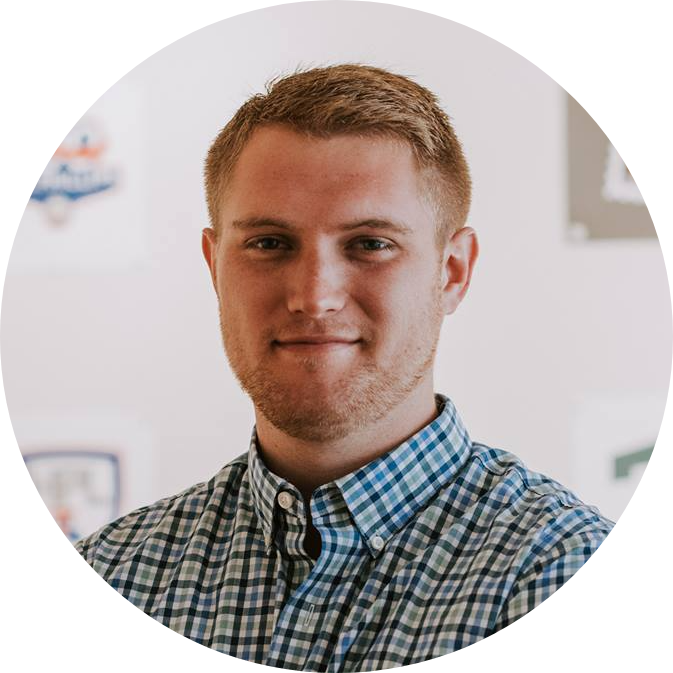 Shelton Wooley

2018 graphic design graduate and creative director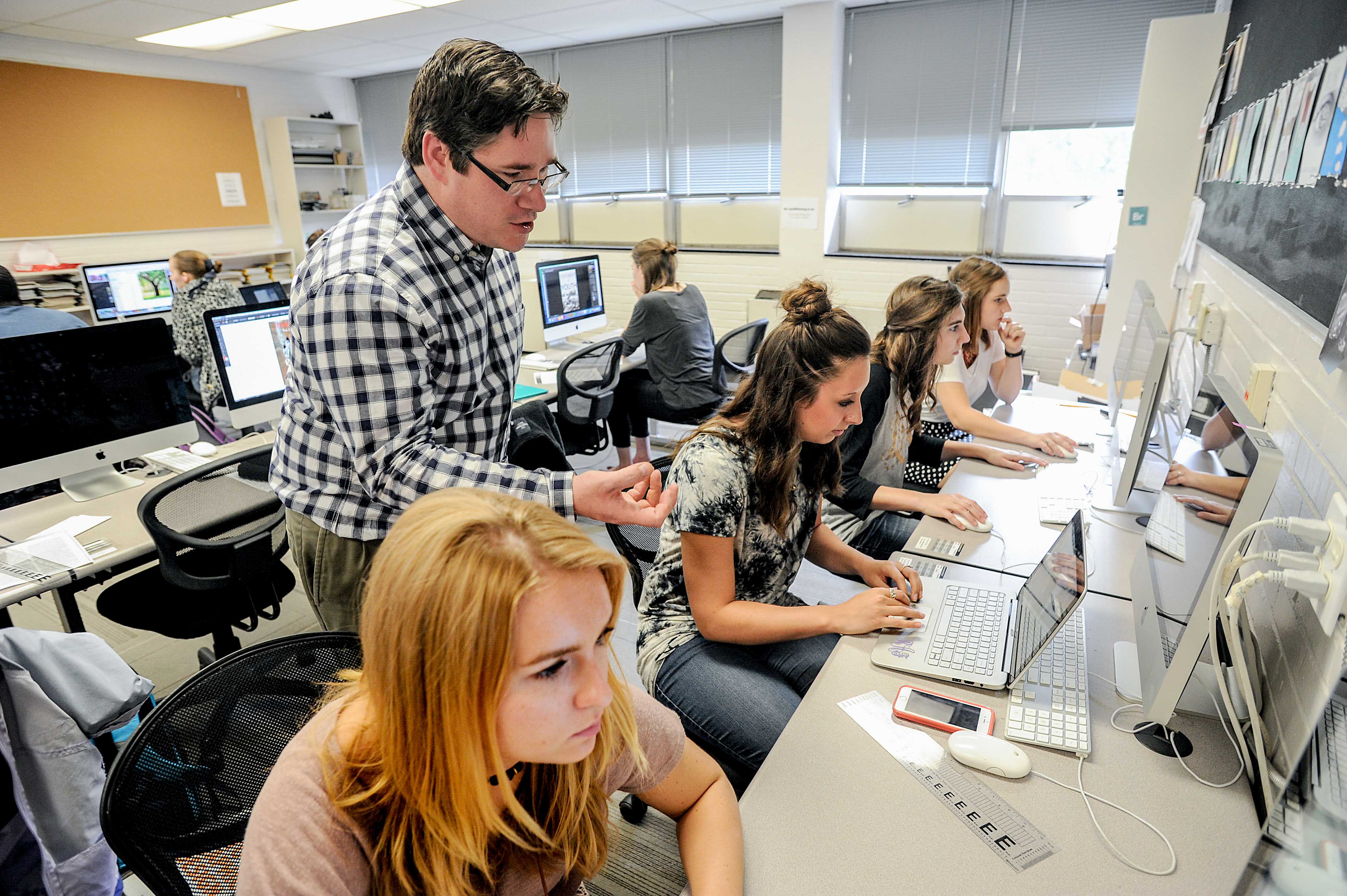 Professors who understand the demands of a creative career
With a low student-to-faculty ratio, your professors will be more than just teachers – they'll be mentors and art directors, working closely with you to help you develop as a visual problem solver. Their diverse skillsets and expertise are integrated into each of your courses. They understand the demands you'll face as a creative professional, and they're committed to preparing you for success.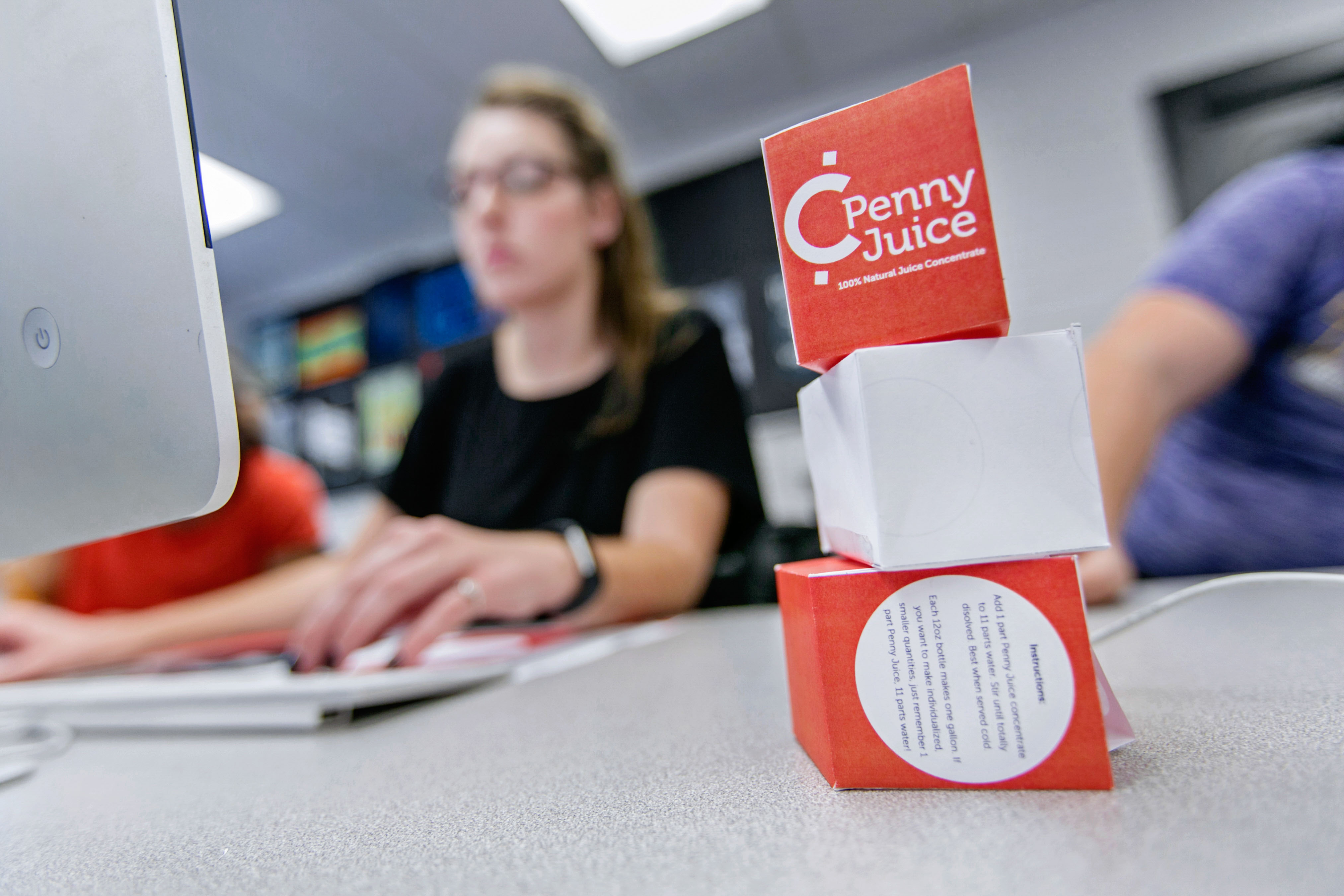 Build a skillset that gives you a professional edge
Graphic designers work in print and digital media, and it's increasingly necessary to do both. Ouachita's program includes not only strong foundational courses in hands-on creative techniques but also in skills that are critical for the evolving field, with courses in user experience, data visualization and more. Paired with Ouachita's Christ-centered, liberal arts approach, you'll stand out in this in-demand industry.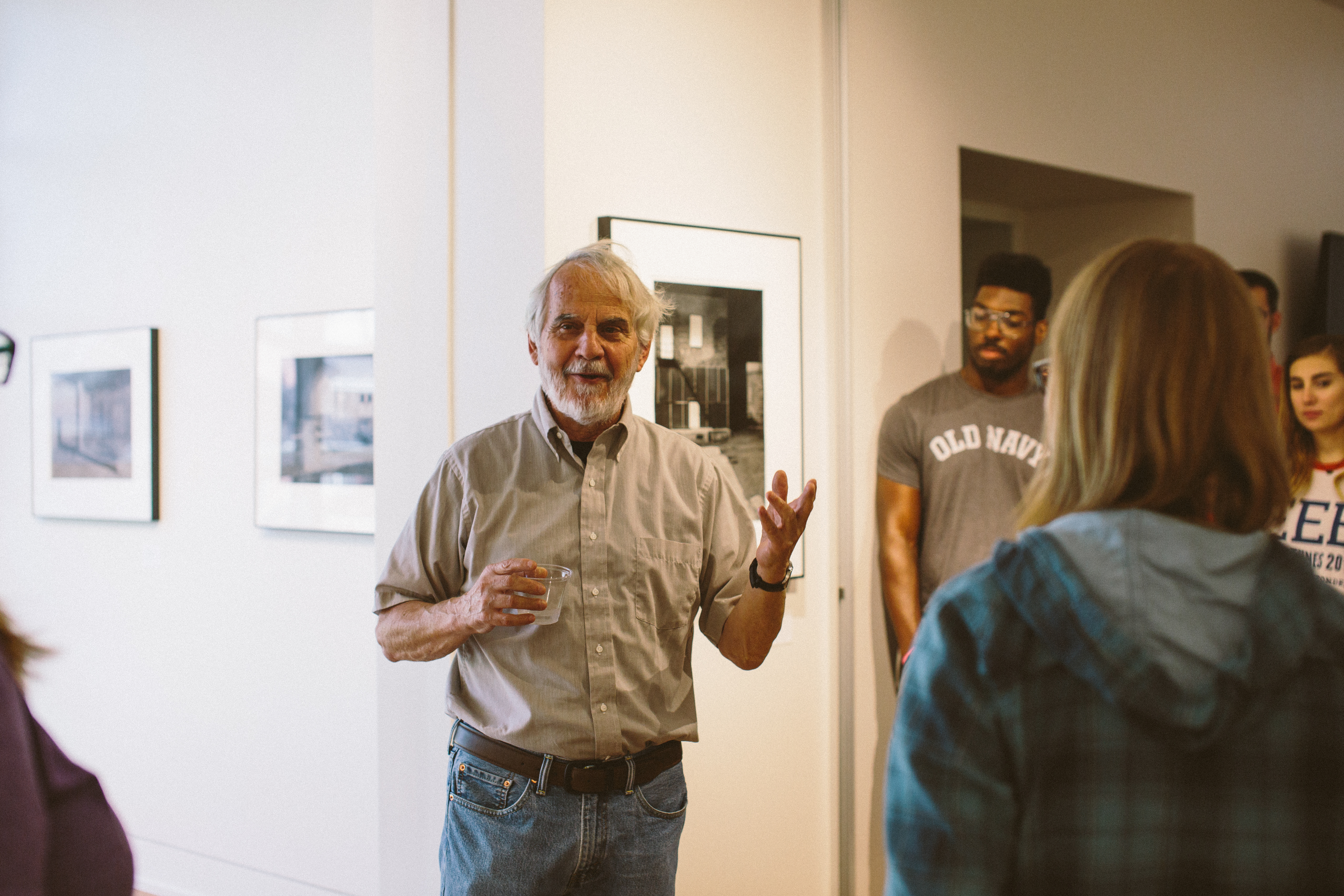 Expand your network with access to experienced artists
At Ouachita, we don't think it's enough just to read about great artists; you need to meet them – and maybe chat over coffee too! You'll have opportunities like our trip to the annual DSVC National Student Show; on-campus exhibits featuring professional designers and artists; and an alumni network reaching from the Make-A-Wish Foundation to Warner Brothers Animation Studios and beyond.
Graduate with
a portfolio to impress
Every brand, business, non-profit, ministry, and educational organization relies on the services of graphic designers to communicate their ideas. To land that first job, your portfolio is key; we get that and work hard to help you create one that has a powerful impact. From the beginning of your graphic design education, you'll have classes taught in Mac labs loaded with professional software and have 24/7 access to workspaces and technology to execute your vision. You'll have the opportunity to tailor your elective art courses to your passions and professional goals; complete internships and other hands-on opportunities to hone your skills both on campus and off; and present a capstone senior exhibit showcasing your best work. Whatever direction your vision takes you, a graphic design degree from Ouachita will equip you to understand your audience and craft a visual message that communicates directly, powerfully and effectively.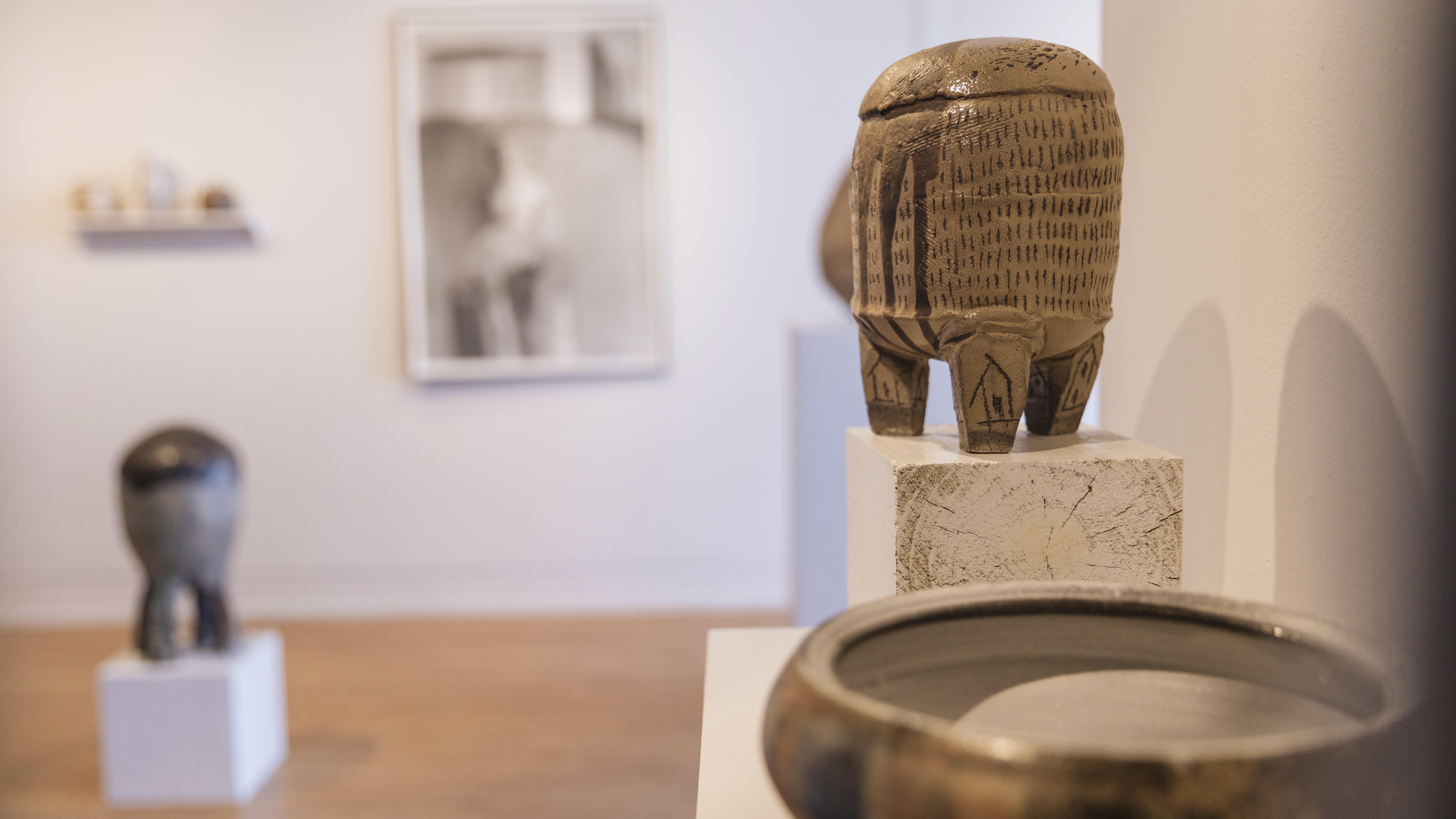 Ouachita to host ceramics exhibit by Logan Hunter and Hannah May
The Rosemary Gossett Adams Department of Art & Design in Ouachita Baptist University's School of Fine Arts is hosting an exhibit of ceramics works by Arkansas artists Logan Hunter and Hannah May through Jan. 31 in the Adams Gallery of Moses-Provine Hall. The exhibit is part of Ouachita's 2021-22 Guest Artist Series; it is free and open to the public.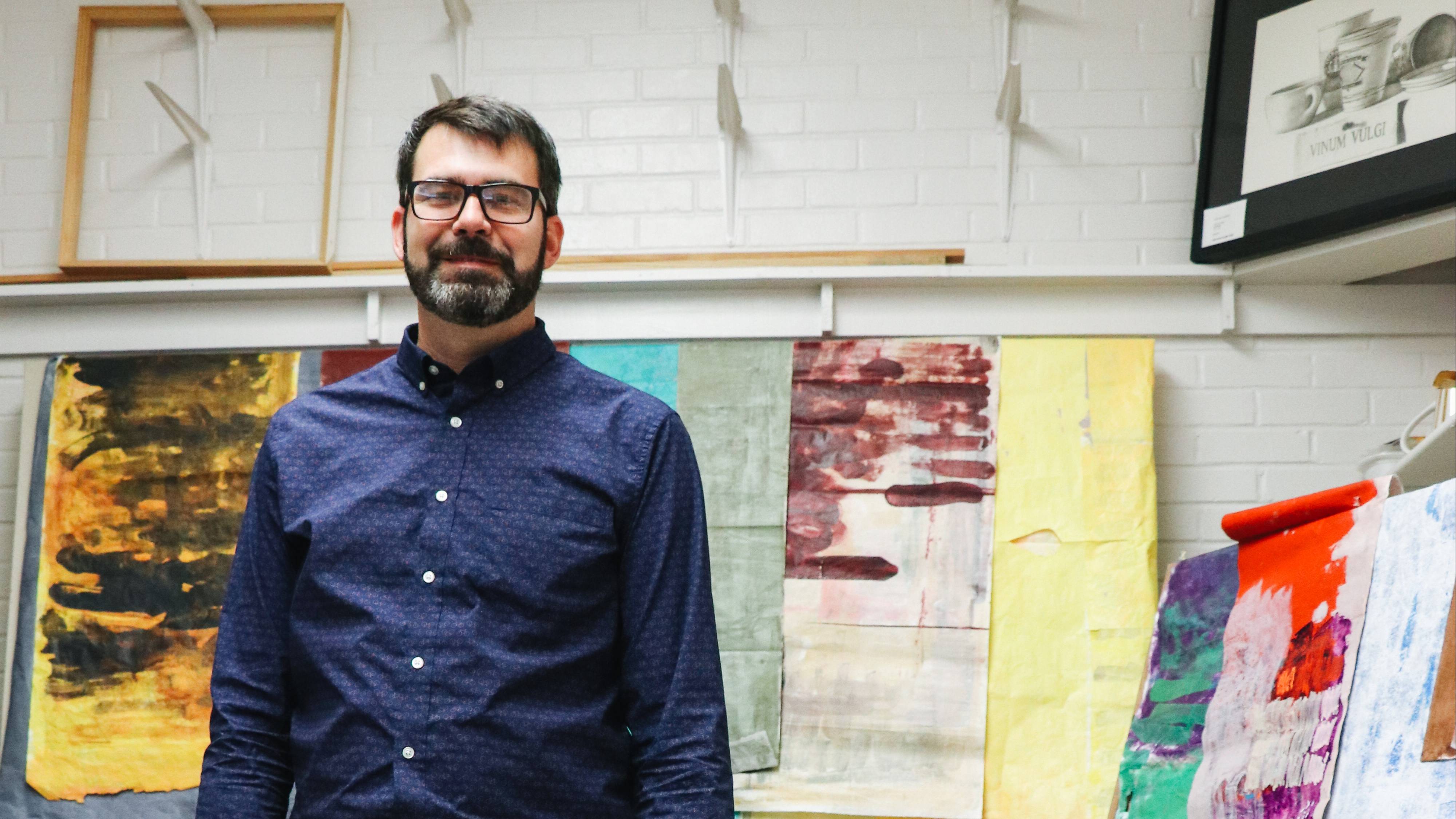 From the "Ouachitonian": Donnie Copeland
Donnie Copeland had an unconventional upbringing. He grew up over 6,000 miles away from the United States in Ogbomosho, Nigeria. His parents taught at a local seminary and did mission work, such as traveling to remote villages to connect with local churches.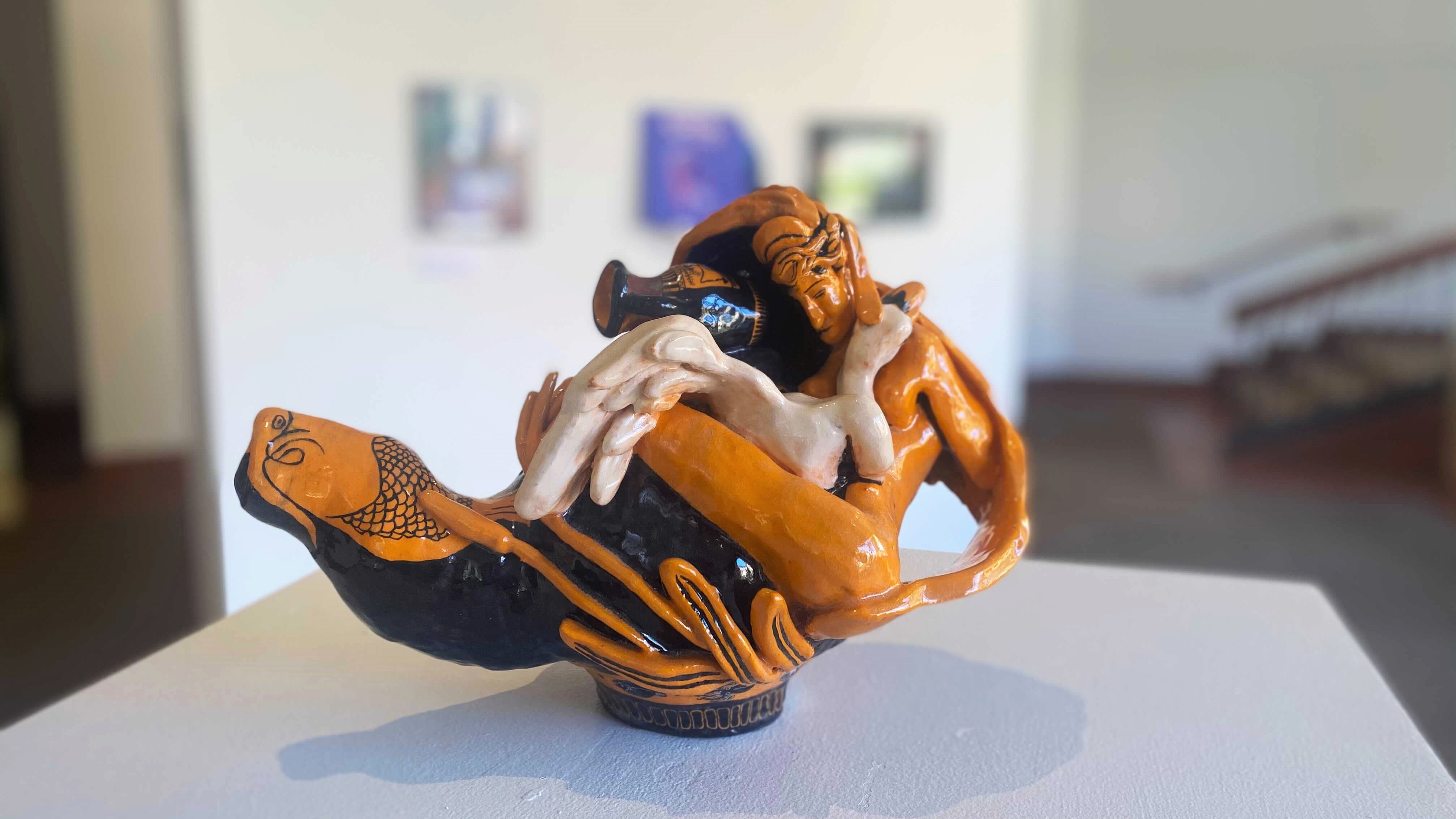 Nicholas Herrington wins 2021 Juried Student Art Show at Ouachita
Ouachita Baptist University's Art Club announced the winners of the 2021 Juried Student Art Show on Scholars Day, April 28, with Nicholas Herrington named the first place winner. Herrington is a junior studio art and history double major from Benton, Ark. The annual competition allows students of all majors the opportunity to have their artwork displayed on campus; the 2021 exhibit will be on display in Hammons Gallery in Mabee Fine Arts Center through October 2.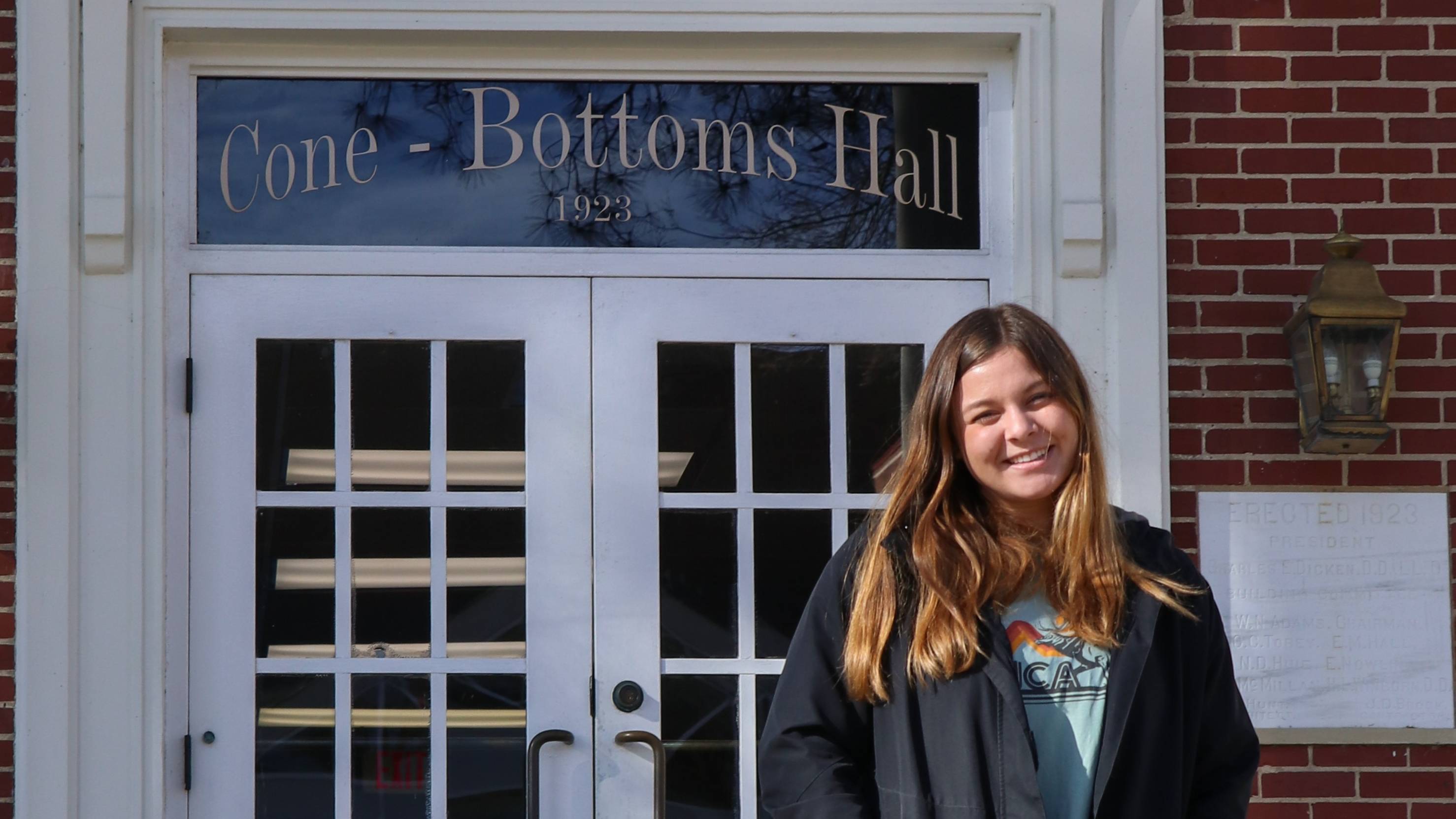 From the "Ouachitonian": Katelyn Franzke
Freshman graphic design major Katelyn Franzke had the opportunity to paint the distinguished Cone-Bottoms Hall for former White House Press Secretary Sarah Huckabee Sanders. Franzke had no idea that a post on Instagram would lead to her making a painting for Sanders.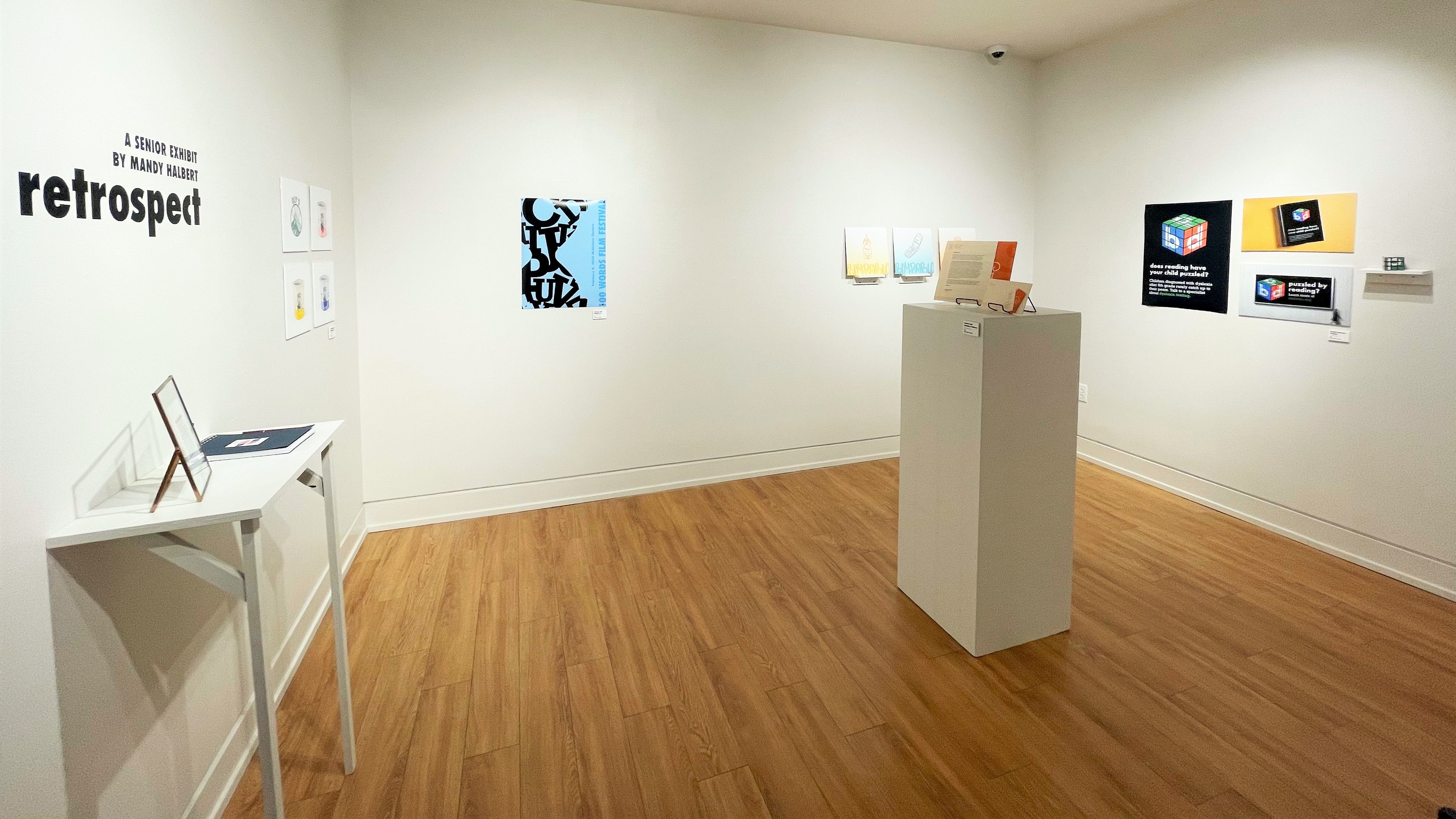 Ouachita's Barton, Davis, Halbert and Morris to present senior graphic design exhibits through March 31
Ouachita Baptist University's School of Fine Arts will host students Brady Barton, Gabrielle Davis, Mandy Halbert and Mallory Morris in their senior graphic design exhibits through Wednesday, March 31, in the Rosemary Gossett Adams Galleries in Moses-Provine Hall. While the artists will forgo receptions and gallery talks due to continued COVID-19 precautions, the exhibits are free and open to the public for viewing.
The School of Fine Arts is committed to providing you with an outstanding experience in wonderful facilities with cutting-edge instruments and equipment. We strive for a balance between a Christian education and professional education through a challenging atmosphere of creativity and collaboration. We are dedicated to facilitating critical thinking, the creative process and personal expression by developing and maintaining curricular and performance programming which emphasizes the creative process.
GET IN TOUCH
Have a question about Ouachita? Want more information? Shoot us a message!