news
Ouachita's Adams Department of Art & Design to host guest exhibits through March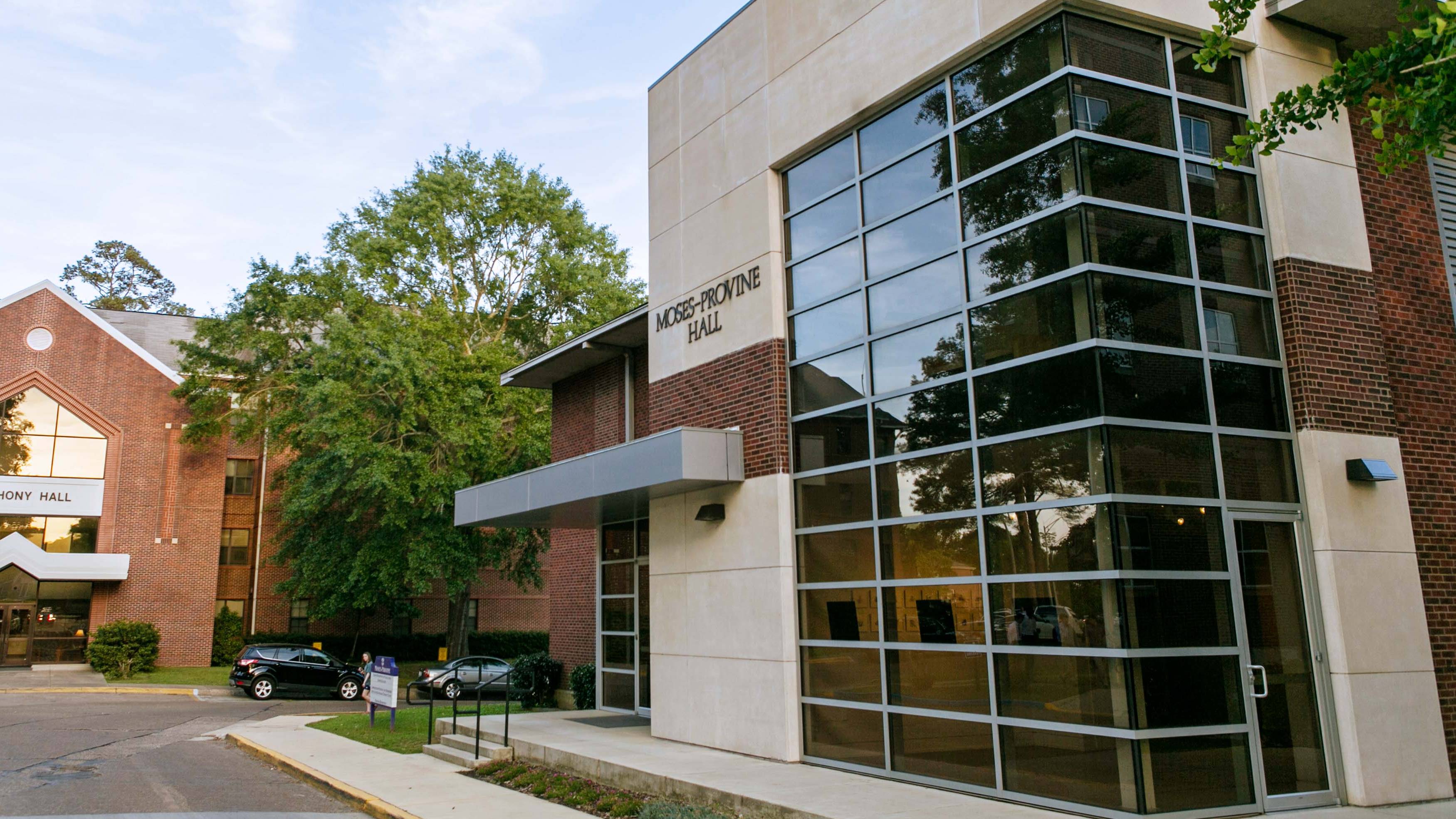 March 10, 2023 - Kelsey Bester
Two exhibits featuring a variety of media are on display through March 31 in Ouachita Baptist University's Adams Gallery of Moses-Provine Hall. The exhibits feature work by guest artists Dean Dablow and Anne Greenwood and are hosted by the Rosemary Gossett Adams Department of Art & Design. The exhibits are free and open to the public.
Mixed media pieces included in "Anne Greenwood: Nature is a Haunted House" can be found in Gallery 1, on the first floor of Moses-Provine. "Dean Dablow: Everything is Abstract," a collection of sculpture, photography and paintings, is located in Gallery 2 on the second floor.
Dablow said he was inspired to become an artist largely due to visits to The National Gallery in Washington, D.C., when he was younger. He retired in 2007 as professor emeritus in the School of Art at Louisiana Tech University in Ruston, where he had served for 31 years, first as head of the photography program and then as director of the School of Art. His work is found in the permanent collections of 15 museums, businesses and universities in the country, including the Arkansas Museum of Fine Arts in Little Rock.
"My intention is to make the experience of seeing my work emotionally moving and cause one to question the limits of what a painting can be," he said, adding that he is always willing to try something new in order to discover new pathways to making art. "I believe the curse of all artists is the fear of failure."
Carey Roberson, associate professor of art and design at Ouachita, said, "I have always been an admirer of Dean's work and wide breadth of mediums which he uses to create. With this exhibition, we wanted to let our students see a great example of how an artist can explore ideas – in this case, ideas of abstraction – through more than one medium and direction."
Greenwood's mixed-media exhibit combines elements including watercolor, colored pencils, the polyester film dura-lar, resin and sculptural objects. Subjects of her art come from the plants and wildlife found near her home in the mountains near Hot Springs, Ark.
"'Nature is a Haunted House' revolves around the animals found in the wildland-urban interface," said Greenwood, an adjunct professor of art at Henderson State University and National Park College in Hot Springs, Ark. "I'm attracted to the places where the wild breaks into the domesticated and where they get mingled: the edges of the suburban yard, where the animals wander into these human-dominated spaces, or where the edges of those spaces become broken down, and wildlife adapts and asserts itself."
Roberson recalled, "The first time I saw Anne Greenwood's work, I was completely awestruck by both the technical beauty and the delicate power of her conversations between objects."
By combining media such as watercolor and colored-pencil drawings on dura-lar with a range of found natural and man-made objects such as containers, grass and even a possum pelt, he added, "She is creating a wonderful dialogue about where both the wild and domestic intersect."
Read more about Dablow at deandablowart.com and about Greenwood at agreenwood.com. For information about the exhibit or about the Rosemary Adams Department of Art & Design, contact Carey Roberson at robersoncw@obu.edu or (870) 245-4655.
You Also Might Like