Art Education: B.A.
You don't just have a passion to create; you also want to help others develop a deep appreciation for the arts. An art education degree from Ouachita is designed to give you the structure and creative space to refine your own artistic expertise while equipping you to teach your love of art to the next generation. Structured as a double major in education and studio art, you will explore a range of artistic media and have the opportunity to earn certification to teach kindergarten through 12th grade. You'll pair a strong curriculum in visual principles, studio skills and classroom teaching experience with Ouachita's distinctive Christian liberal arts background to propel your career forward.
of Graduates Are Hired as Educators
Contemporary Gallery Spaces
In their words
hear from a student
"The visual art department has profoundly impacted my life and work as an artist by giving me the skills to see and create art in a unique way from a Christian perspective. The faculty has been supportive not just in my artistic endeavors, but my life outside the classroom. By the time I was putting on my senior exhibit, I felt fully prepared and could clearly see how the structure of the program set me up for success."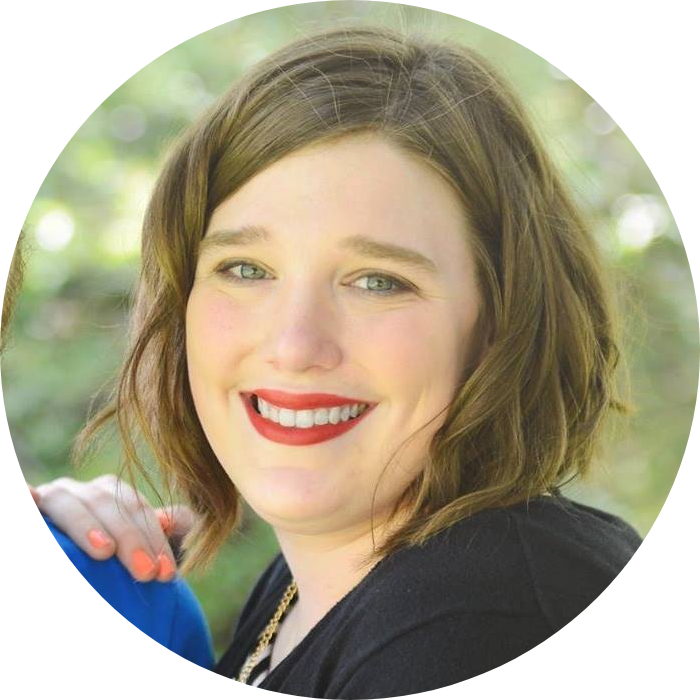 Katelyn Dancer
2016 art education graduate, elementary art teacher, M.S.E. Special Education - Gifted, Talented and Creative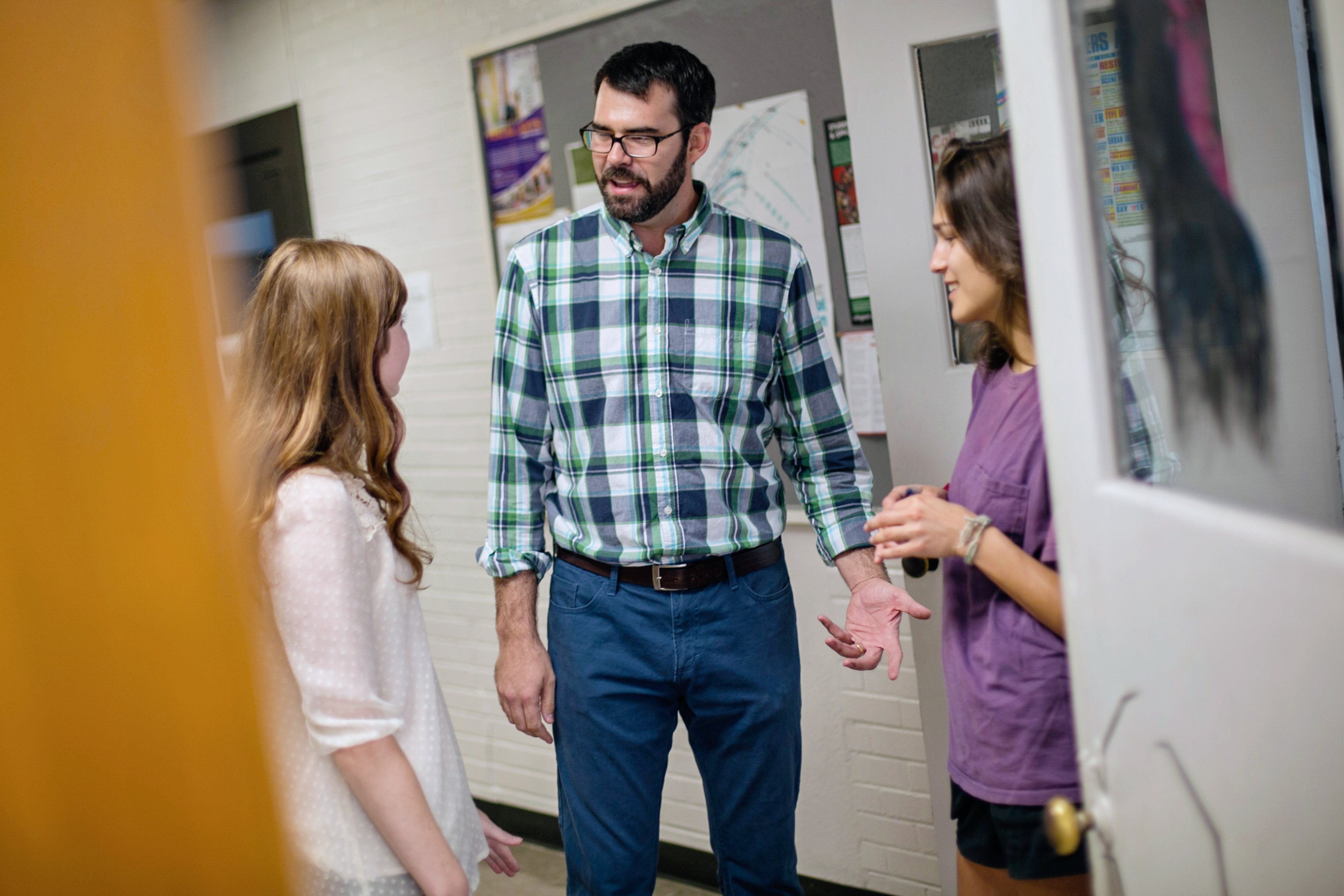 Learn from artists with a passion for teaching
With a low student-to-faculty ratio in the art education program, you'll be in close contact with your professors in both the education and art & design departments. As artists who have exhibited nationally and internationally and teachers who have dedicated their careers to education, they're committed to helping you develop critical thinking skills, artistic expression and teaching expertise.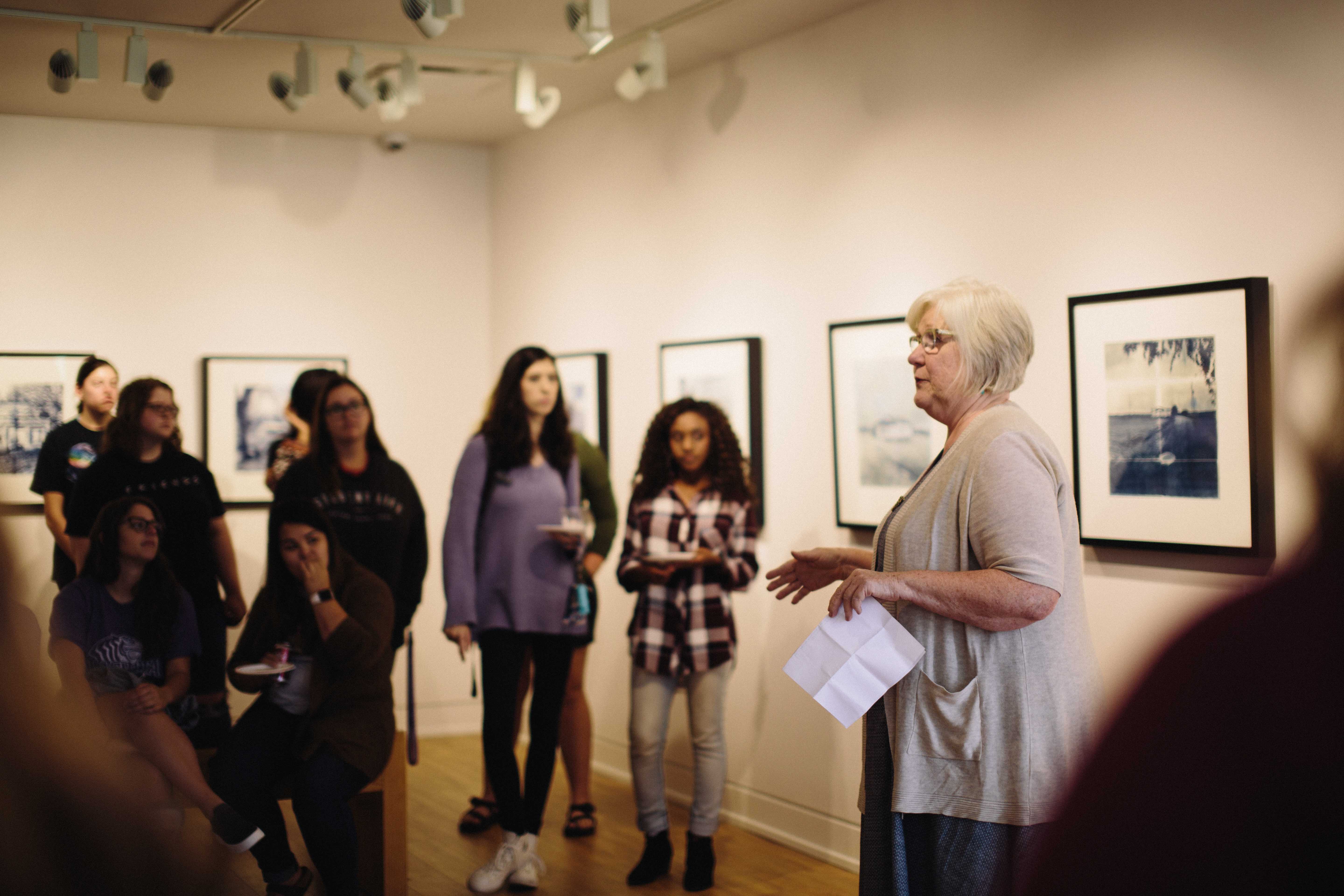 Make connections and gain insights from across the country
At Ouachita, we don't think it's enough just to read about great artists and educators; you need to meet them – and maybe chat over coffee too! We bring guest artists and educators to campus throughout the year for lectures, exhibits and more, so you'll have face-to-face access to innovative teachers and creators from across the country.
Improve your career options with real world experience
As an art education major at Ouachita, you'll discover a passion for hands-on learning in and out of the classroom. You'll spend time in K-12 classrooms, refining your teaching skills under the guidance of outstanding educators and build an impressive visual portfolio. And a capstone senior exhibit showcases your unique artistic perspective.
Expand your perspective
with travel
As part of your Ouachita experience, you can explore your disciplines through a variety of lenses while visiting studios, classrooms, museums and conferences. If you want to go bigger, there are several longer term options tailored to art and education. Explore different systems of education in New England or the United Kingdom with the Department of Education's annual study trips. Or broaden your repertoire – and see your favorite works in person – through a study abroad program like Ouachita's 3-week European Study Tour or a full semester of art studies at Liverpool Hope University.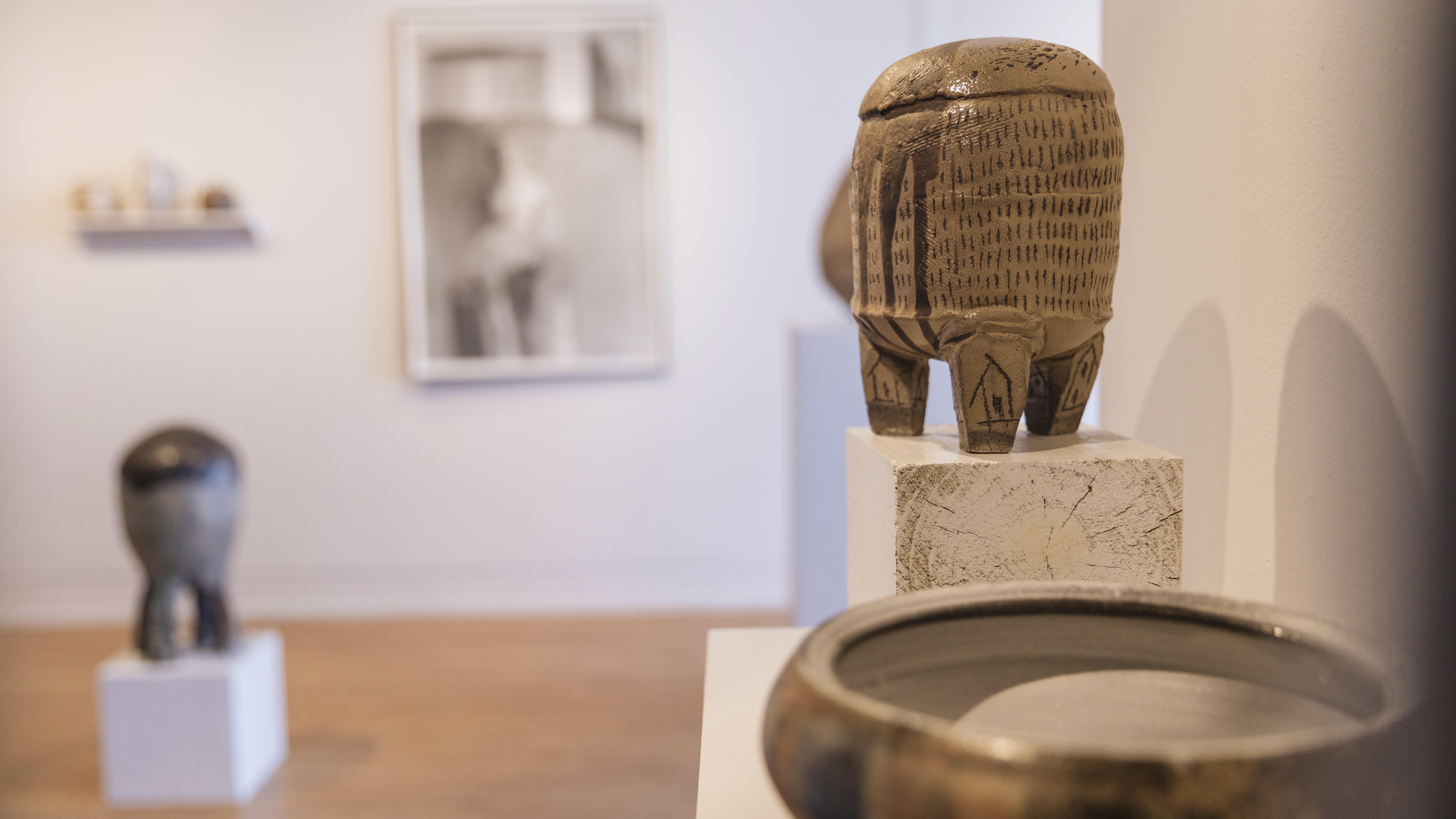 Ouachita to host ceramics exhibit by Logan Hunter and Hannah May
The Rosemary Gossett Adams Department of Art & Design in Ouachita Baptist University's School of Fine Arts is hosting an exhibit of ceramics works by Arkansas artists Logan Hunter and Hannah May through Jan. 31 in the Adams Gallery of Moses-Provine Hall. The exhibit is part of Ouachita's 2021-22 Guest Artist Series; it is free and open to the public.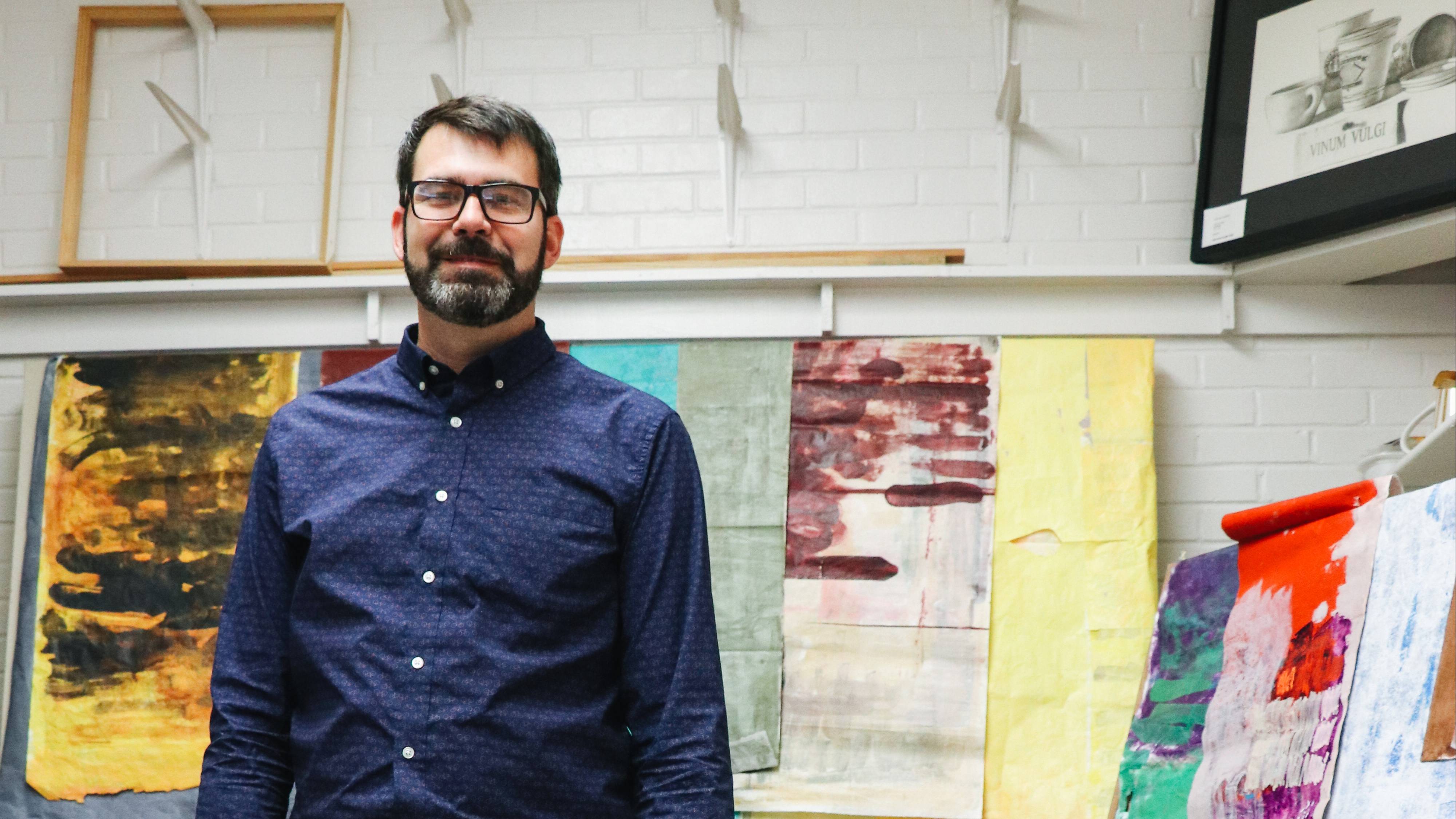 From the "Ouachitonian": Donnie Copeland
Donnie Copeland had an unconventional upbringing. He grew up over 6,000 miles away from the United States in Ogbomosho, Nigeria. His parents taught at a local seminary and did mission work, such as traveling to remote villages to connect with local churches.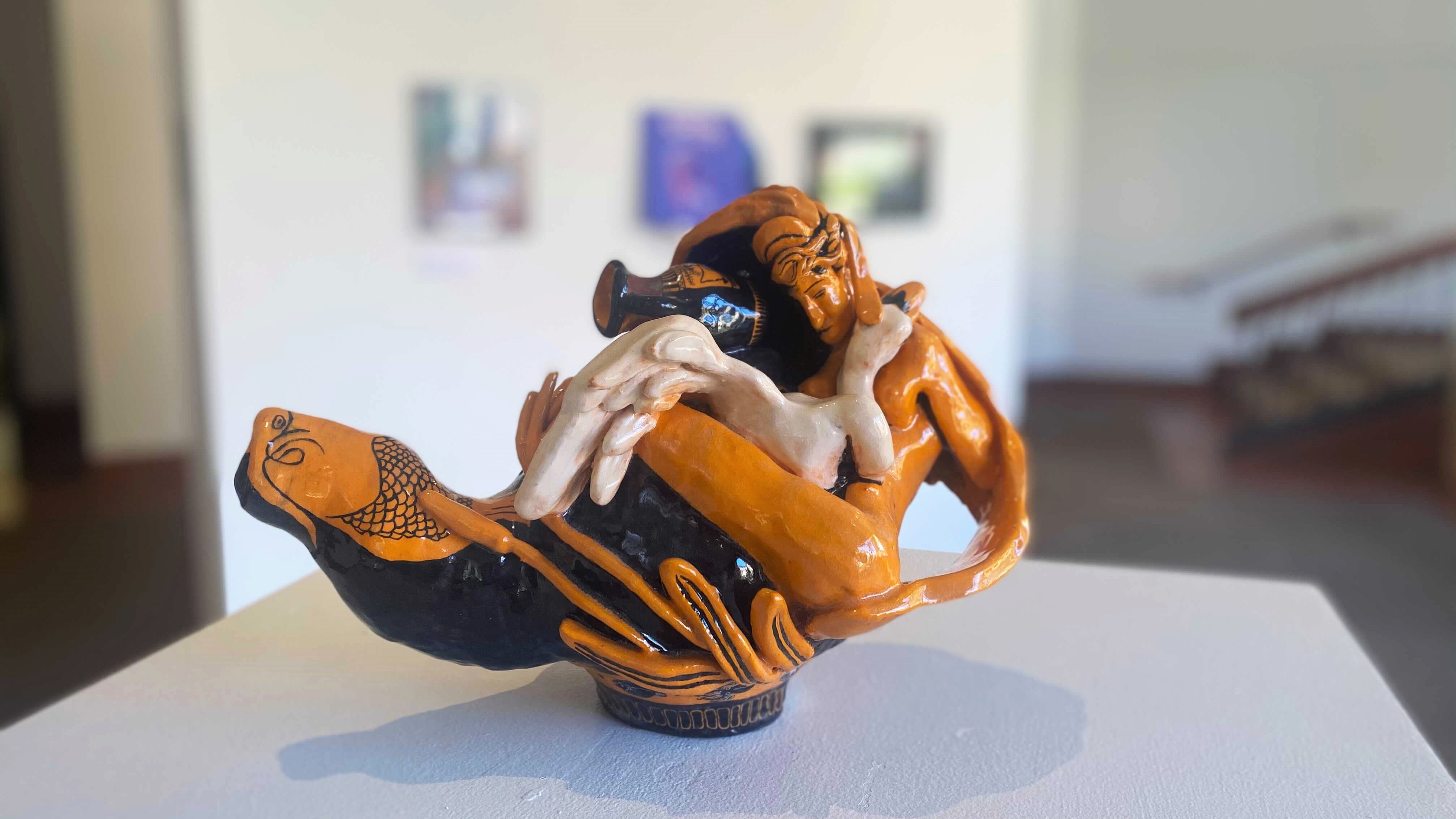 Nicholas Herrington wins 2021 Juried Student Art Show at Ouachita
Ouachita Baptist University's Art Club announced the winners of the 2021 Juried Student Art Show on Scholars Day, April 28, with Nicholas Herrington named the first place winner. Herrington is a junior studio art and history double major from Benton, Ark. The annual competition allows students of all majors the opportunity to have their artwork displayed on campus; the 2021 exhibit will be on display in Hammons Gallery in Mabee Fine Arts Center through October 2.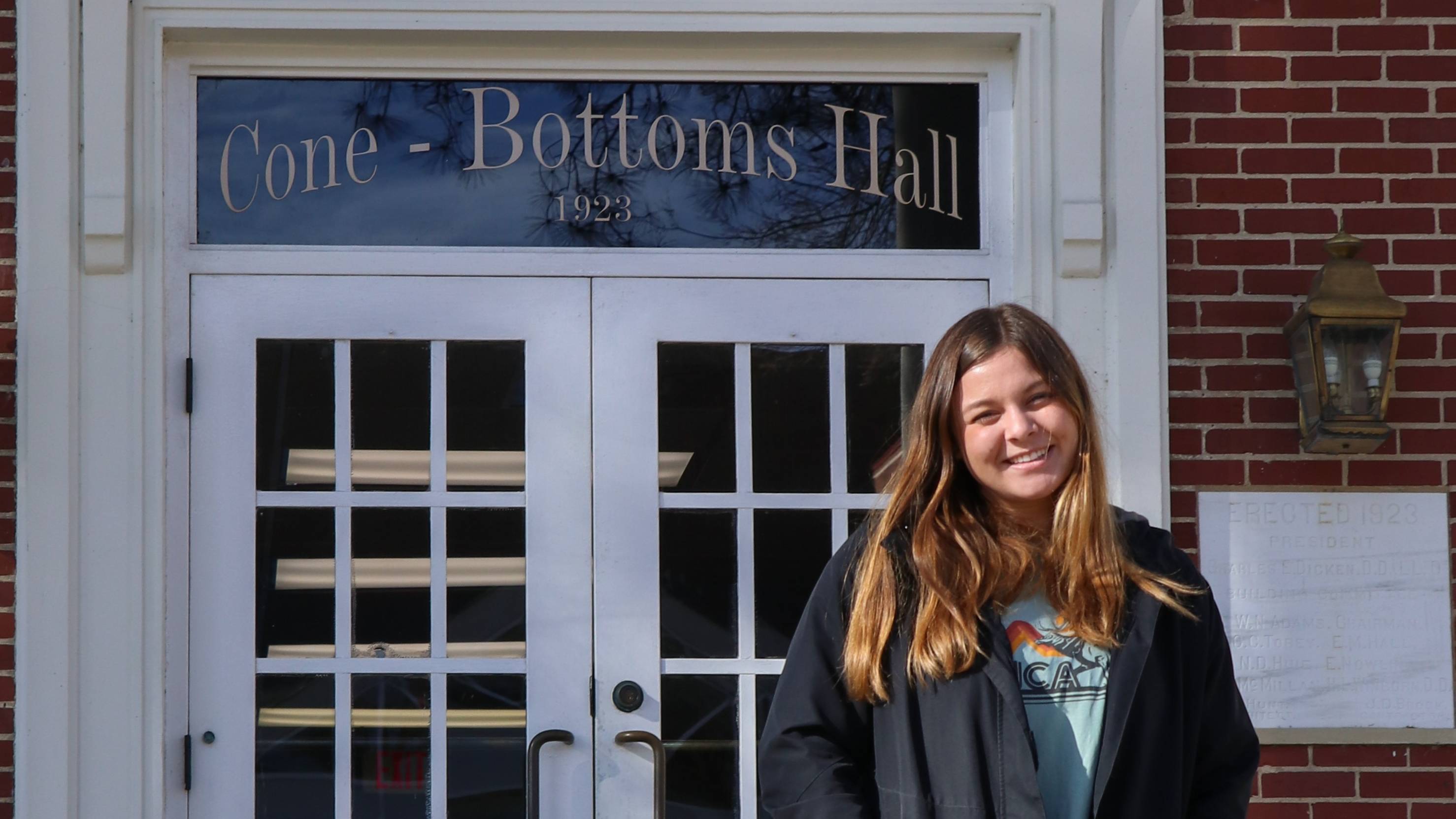 From the "Ouachitonian": Katelyn Franzke
Freshman graphic design major Katelyn Franzke had the opportunity to paint the distinguished Cone-Bottoms Hall for former White House Press Secretary Sarah Huckabee Sanders. Franzke had no idea that a post on Instagram would lead to her making a painting for Sanders.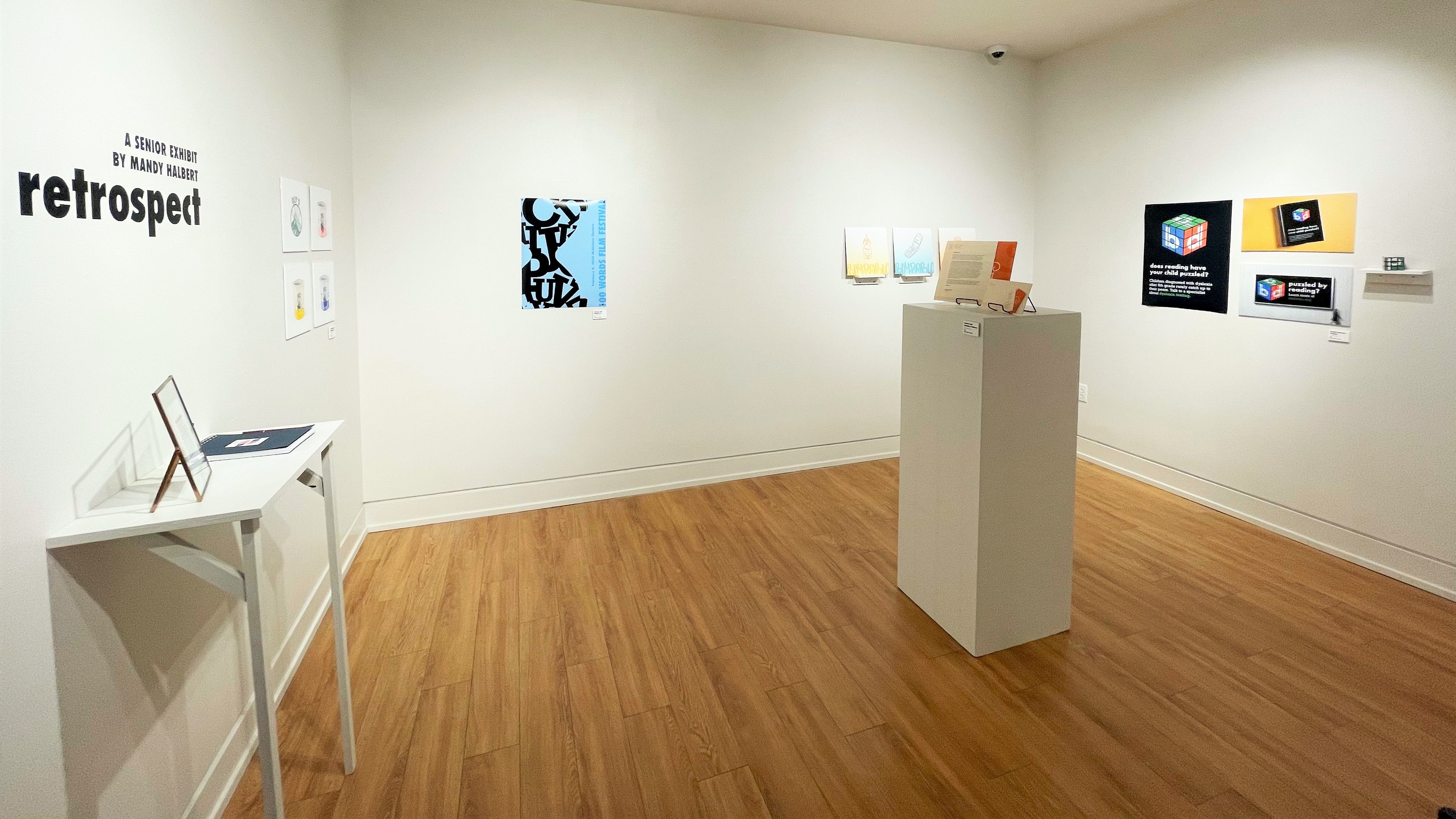 Ouachita's Barton, Davis, Halbert and Morris to present senior graphic design exhibits through March 31
Ouachita Baptist University's School of Fine Arts will host students Brady Barton, Gabrielle Davis, Mandy Halbert and Mallory Morris in their senior graphic design exhibits through Wednesday, March 31, in the Rosemary Gossett Adams Galleries in Moses-Provine Hall. While the artists will forgo receptions and gallery talks due to continued COVID-19 precautions, the exhibits are free and open to the public for viewing.
The School of Fine Arts is committed to providing you with an outstanding experience in wonderful facilities with cutting-edge instruments and equipment. We strive for a balance between a Christian education and professional education through a challenging atmosphere of creativity and collaboration. We are dedicated to facilitating critical thinking, the creative process and personal expression by developing and maintaining curricular and performance programming which emphasizes the creative process.
GET IN TOUCH
Have a question about Ouachita? Want more information? Shoot us a message!