Learning Continuity Tools for Students
The following are some resources you may use for remote learning.
If you have no internet access, there are some programs offering free or reduced-cost internet options.
The Arkansas Department of Higher Education announced that some Arkansas' colleges and universities are providing "parking lot" internet access.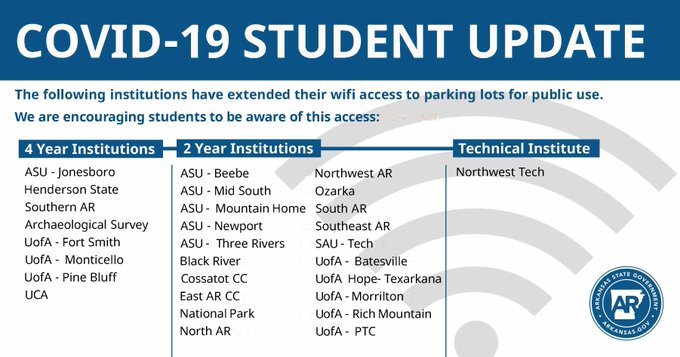 ---
TigerMail
Be sure access your obu.edu (
Tigermail
) account daily. That is where you will find all official university communications.
---
Office 365
To install Office 365 go to
https://office.com
. Log in with your OBU email and password. On a computer use the link to Install Office at the upper right of the page. On a mobile device you will see an option to install an app.
---
Library Resources
You can access electronic resources at
obu.edu/library
.
---
Moodle
If you have questions on taking quizzes, viewing grades, adding discussions, etc. look in the
Student Tools menu for the
Student FAQ
in Moodle. It appears on the top menu of every page when you are logged in to Moodle in a browser.
---
Zoom

You can begin using Zoom with a desktop app, through a website, or mobile device. Some of your instructors may send you an email invitation for a class meeting and others will have a Zoom meeting set up within Moodle. You don't have to sign in to Zoom to join a meeting.
To join a meeting from an email invitation, click on the provided link and follow the prompts to join.
To join a meeting within Moodle, log in to Moodle a few minutes before the meeting. Click on the Zoom class meeting link (it is up to the instructor as to the name of the link). The icon for the Zoom meeting is a green puzzle piece. Once you open the meeting you will click Join.