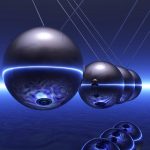 For students desiring an undergraduate engineering degree, we offer a Dual Degree course of study. This provides students a more intensive undergraduate engineering experience for those who do not have immediate plans on pursuing a graduate degree in engineering*. In this program, students are able to earn TWO baccalaureate degrees – a Bachelor of Science in Physics from Ouachita and a Bachelor of Science in Engineering from an affiliated ABET accredited engineering school. We currently have formal affiliations with the University of Arkansas, Missouri S&T, and Louisiana Tech University. The approximate time to complete this program is five years: Three years (85+ credits) at Ouachita and Two years at one of the engineering schools.

A student will initially begin a course of study at Ouachita in Engineering Physics. During this time, all of the general OBU requirement courses for graduation are taken and as many math and physics courses are taken as time allows. At the end of three years, a student transfers to one of our affiliate engineering schools in an engineering program of their choice, so long as they meet the minimum requirements for admission. Some specific requirements of particular engineering programs may make it necessary for you to take one or two summer courses from the engineering school in between your time at Ouachita and starting at the engineering school. At this point, all the courses a student will take will likely be engineering related. Near the end of their engineering degree course of study, a student will transfer back the needed courses to complete their B.S. in Engineering Physics degree at Ouachita. If for some reason a student desires to stay and complete their physics degree at Ouachita, a student may opt out of the Dual Degree program at any time. It is also possible to opt into the Dual Degree program anytime during the first two years of study in any physics degree.
What we usually consider as impossible are simply engineering problems…there's no law of physics preventing them.
- Michio Kaku (Theoretical Physicist and Futurist)


There are two distinct advantages of this program: (1) students will graduate possessing a strong background in physics and a broad liberal arts background, which are very helpful with engineering courses, (2) the engineering degree will provide the depth and focus of an engineering discipline, and the expertise to be a professional in the technical world. Such a background gives flexibility and breadth, the ability to communicate well, and the capability to work independently and in challenging environments, making dual degree grads well-positioned to assume leadership roles in their respective fields.


Affiliated Engineering Schools:








*Students who plan on going on to graduate school may find the four year Engineering Physics degree a better preparation.
Most graduate schools will require a minimum undergraduate GPA of 3.0 or better, with most admitted students being around 3.75 or better.
A few graduate programs require an undergraduate engineering degree from an accredited engineering school for entry into its graduate program.
Dual Degree Sample Sheet (Industrial Engineering for University of Arkansas)