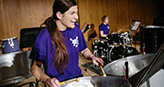 Make a difference through Music
The Division of Music provides opportunities for students to achieve a music education as a vocalist, instrumentalist, composer or educator
.
Discover Music at OBU
.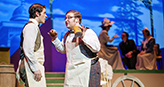 Make a difference through Theatre

The Theatre Arts Department provides opportunity to develop strong skills in acting, directing and stagecraft for a complete theatre experience.

Discover Theatre Arts at OBU.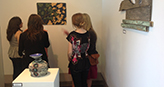 Make a difference through Visual Art

The Visual Arts Department allows for a solid foundational arts education as well as a specific focus in the Studio Arts or Graphic Design.

Discover Visual Arts at OBU.