The Division of Music provides students with state-of-the-art performance facilities, rehearsal studios, computer labs, and private practice rooms, all located in the center of Ouachita's beautiful campus.

Mabee Fine Arts Center

The Division of Music is located in the Mabee Fine Arts Center. In addition to music studios, offices, classrooms and practice rooms, this building contains:

Office of the Dean, School of Fine Arts
W. Francis McBeth Recital Hall
Music Library
MIDI Composition Lab
James A. Harrison Computer Lab
Charles W. Wright Choral Rehearsal Hall
Instrumental Rehearsal Hall
Ada Clare Wade Davis Piano Lab
Hammons Art Gallery
Williams/Arnold Dance Studio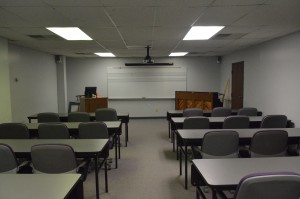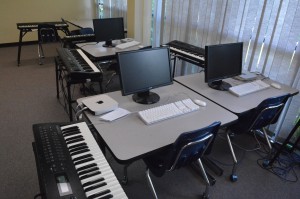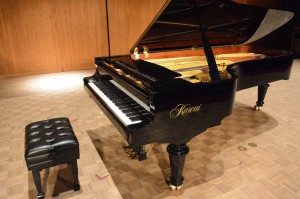 W. Francis McBeth Recital Hall


W. Francis McBeth Recital Hall is one of the finest recital halls in the region. The hall seats 267 and is equipped with a Fazioli 9'4" Concert Grand piano, a Kawai 9' Concert Grand piano, and a 34-rank Reuter custom built pipe organ. The hall includes an adjustable stage lighting system and digital recording equipment.

Jones Performing Arts Center


The Harvey and Bernice Jones Performing Arts Center consists of a 1,500-seat auditorium, makeup rooms, prop storage and construction rooms, faculty offices, and a ticket office. The facility contains a large working stage, an orchestra shell and pit, and a state-of-the-art sound system.