Business Administration: B.A.
Do you dream of pitching ideas, closing deals, solving problems or managing people? Then a career in the business world may be your perfect fit. Ouachita's business administration major is designed to prepare you for successful management and leadership roles. You will receive a dynamic business education in one or more emphasis areas that interest you – entrepreneurship, management, marketing and sport management – with direct access to business leaders and expert faculty as mentors and access points. As one of just a handful of undergraduate-only business schools in the world with the elite AACSB accreditation, the Hickingbotham School not only teach students to do well but also to do good, using their business sense to make a difference in the world.
Small business owner
Business consultant
Market research analyst
Human resources specialist
Sales manager
Real estate
Event planner
Business Communications
Business Ethics
Corporate Financial Management
Global Business
Management Information Systems
Organizational Behavior & Management
Principles of Accounting
Principles of Marketing
This flexible degree program allows you to choose an emphasis to suit your interests and the needs of your future career path:
Entrepreneurship
Management
Marketing
Sport Management
View the detailed degree requirements PDF to see all courses included in the program.
Years National Qualifier for Enactus Entrepreneurship Student Organization
Only AACSB-accredited private school in Arkansas
Emphases to Support Your Career Goals
Undergraduate Business Plan at 2020 Governor's Cup
4 Emphases:
choose your path
Working in collaboration with professors and professionals, students infuse business skills with creativity to imagine and create new opportunities for existing businesses or the creation of new ventures. From ideation to financing to implementation, students in the entrepreneurship emphasis (12 hours) learn the nuts and bolts and gain real world opportunities, such as through the OBU Business Plan Competition, to put their ideas into practice.
A strong addition to your broad business administration major, the management emphasis (9 hours) will take you deeper into the role of small businesses, the process of creating and managing new business ventures and how to manage your primary resource – people – to achieve business goals.
The marketing emphasis (9 hours) is designed to prepare you for leadership roles in marketing, which can include sales, advertising and public relations. You will learn how to observe consumer behavior, gain an understanding of distribution channels and marketing channels and study the roles of advertising and brand reputation.
This emphasis (12 hours) is a collaborative effort between Ouachita's Hickingbotham School of Business and Department of Kinesiology and Leisure Studies. The emphasis offers courses such as Big Data/Data Mining, Physical Education and Recreation, Program Design and Management and more. Upon completion of the program, you also will have the opportunity to experience an optional hands-on internship within the sport management field.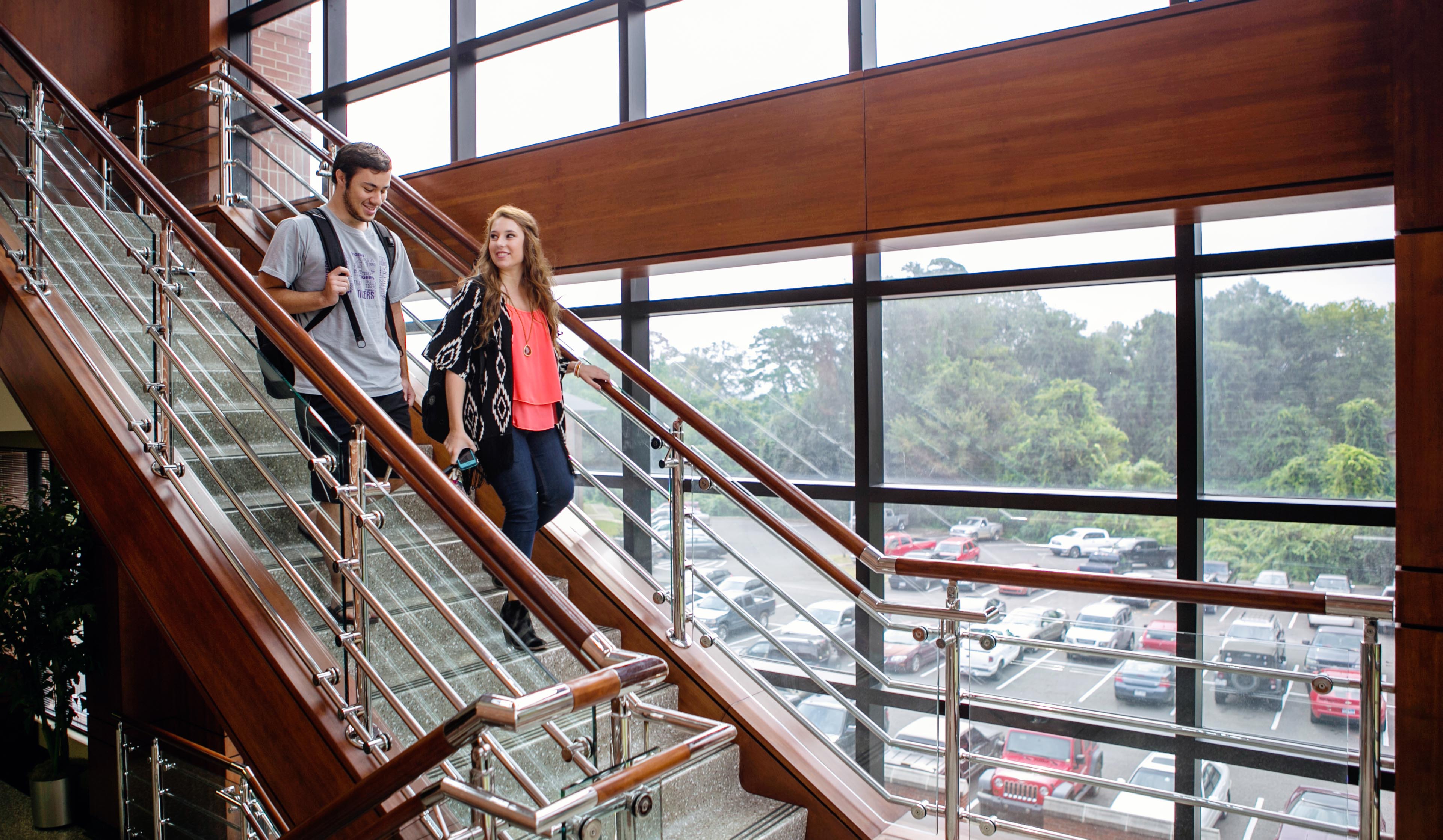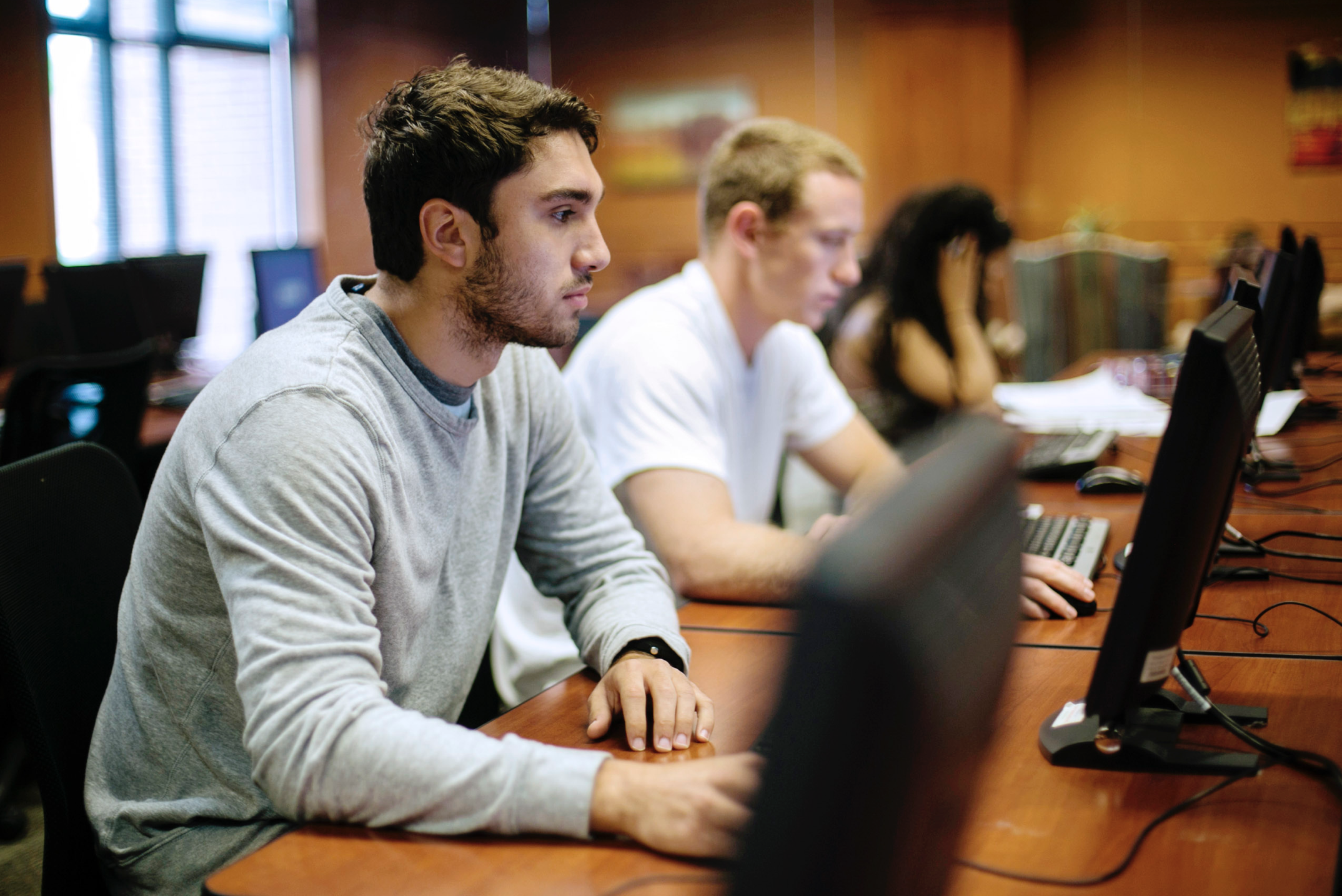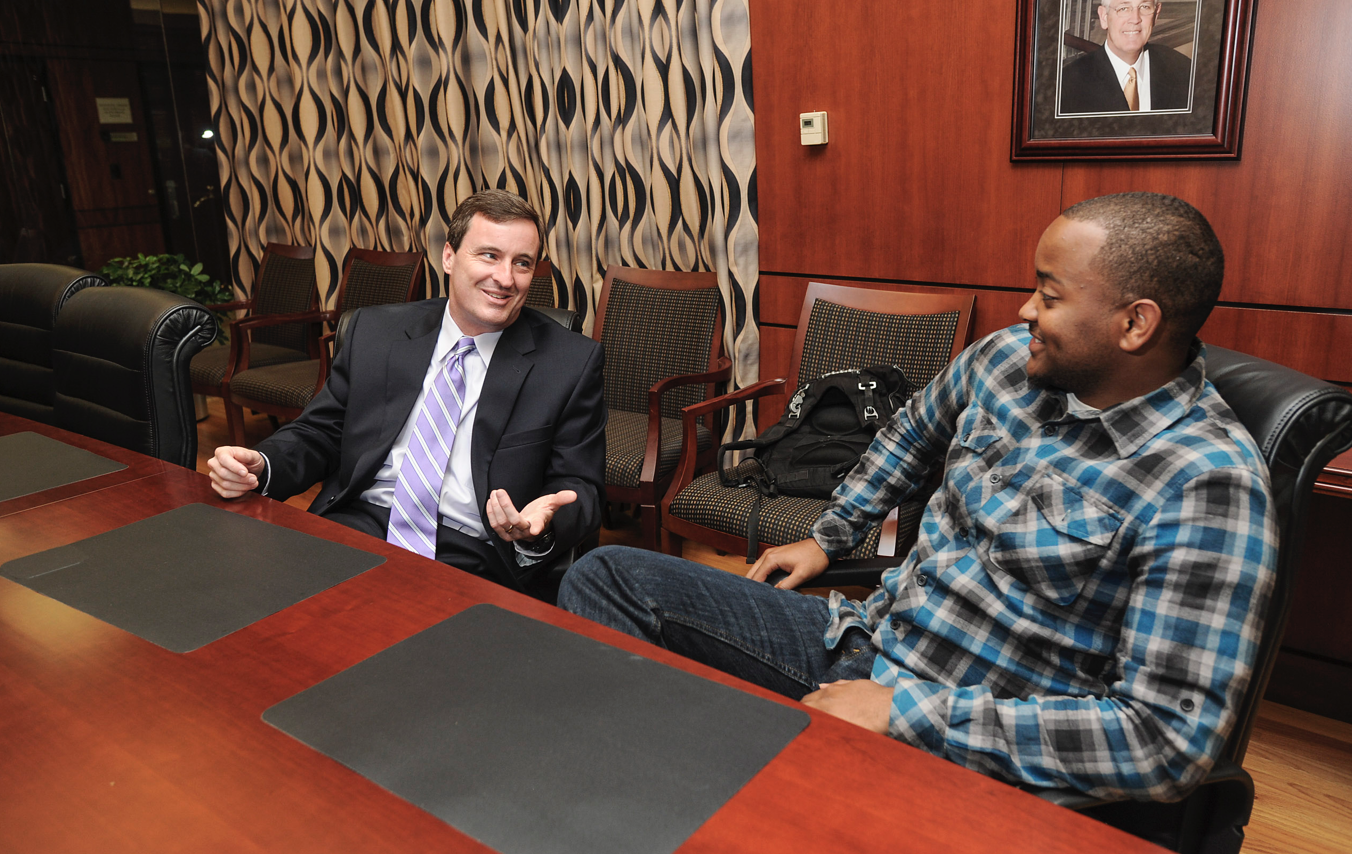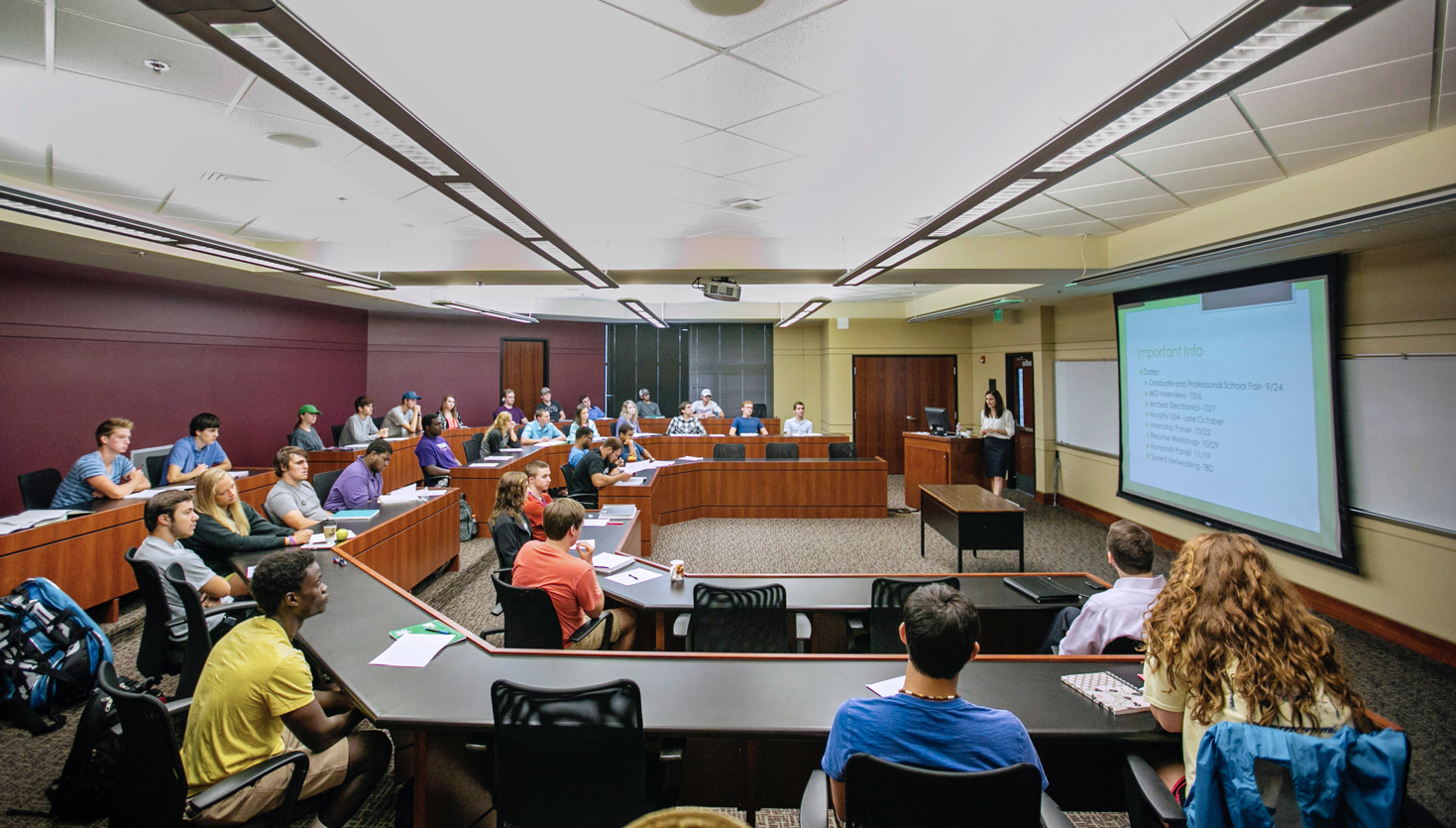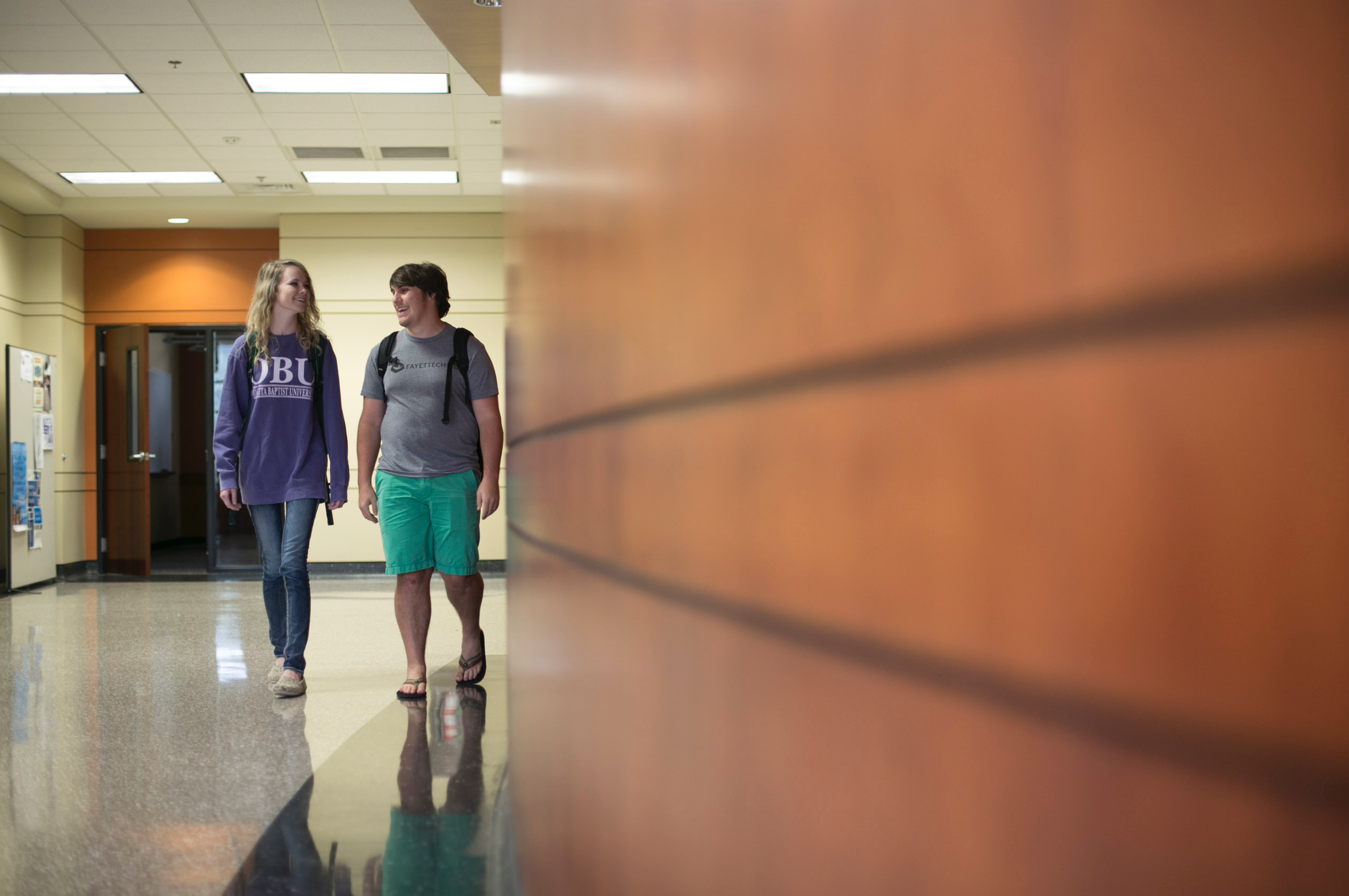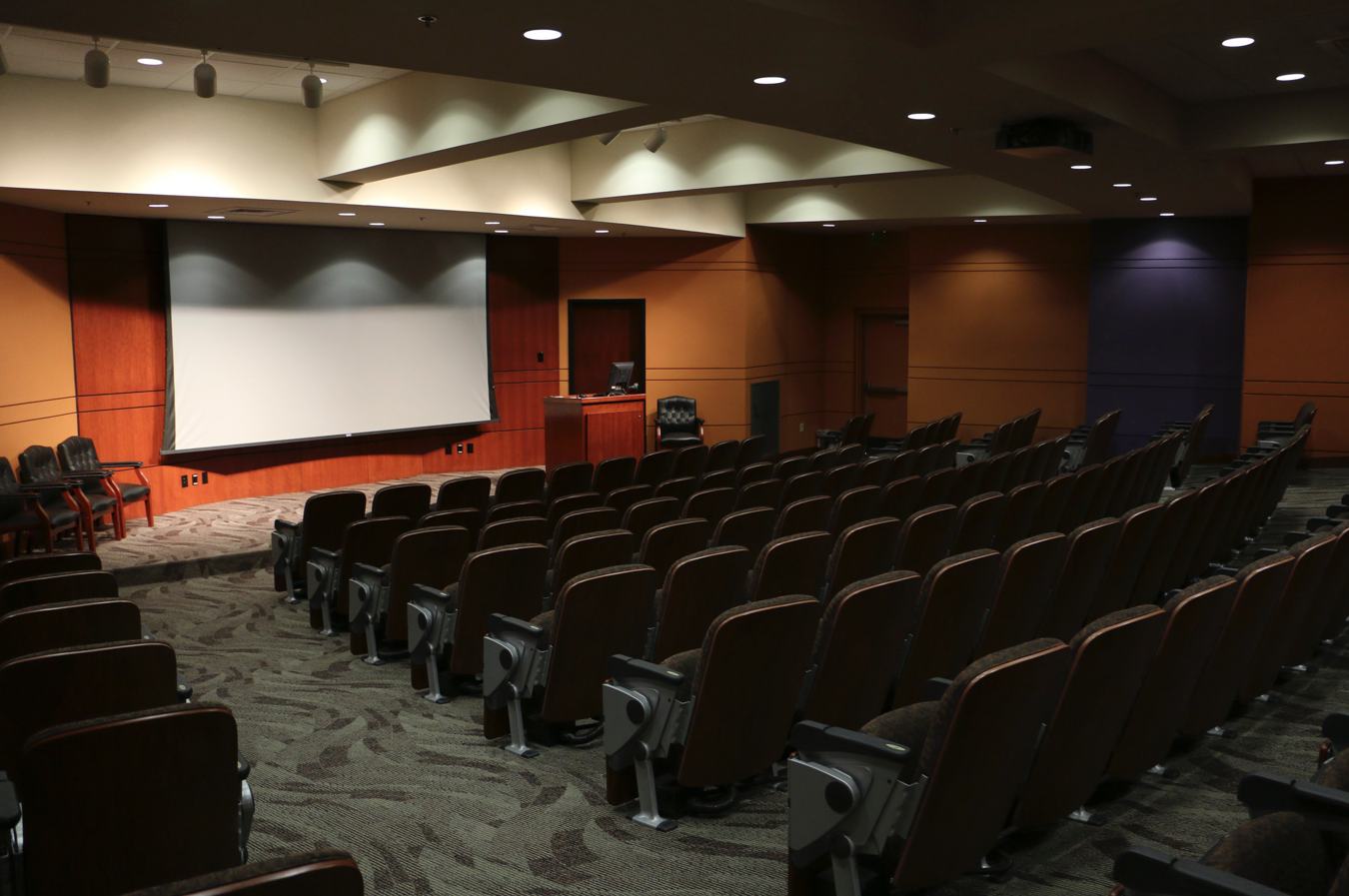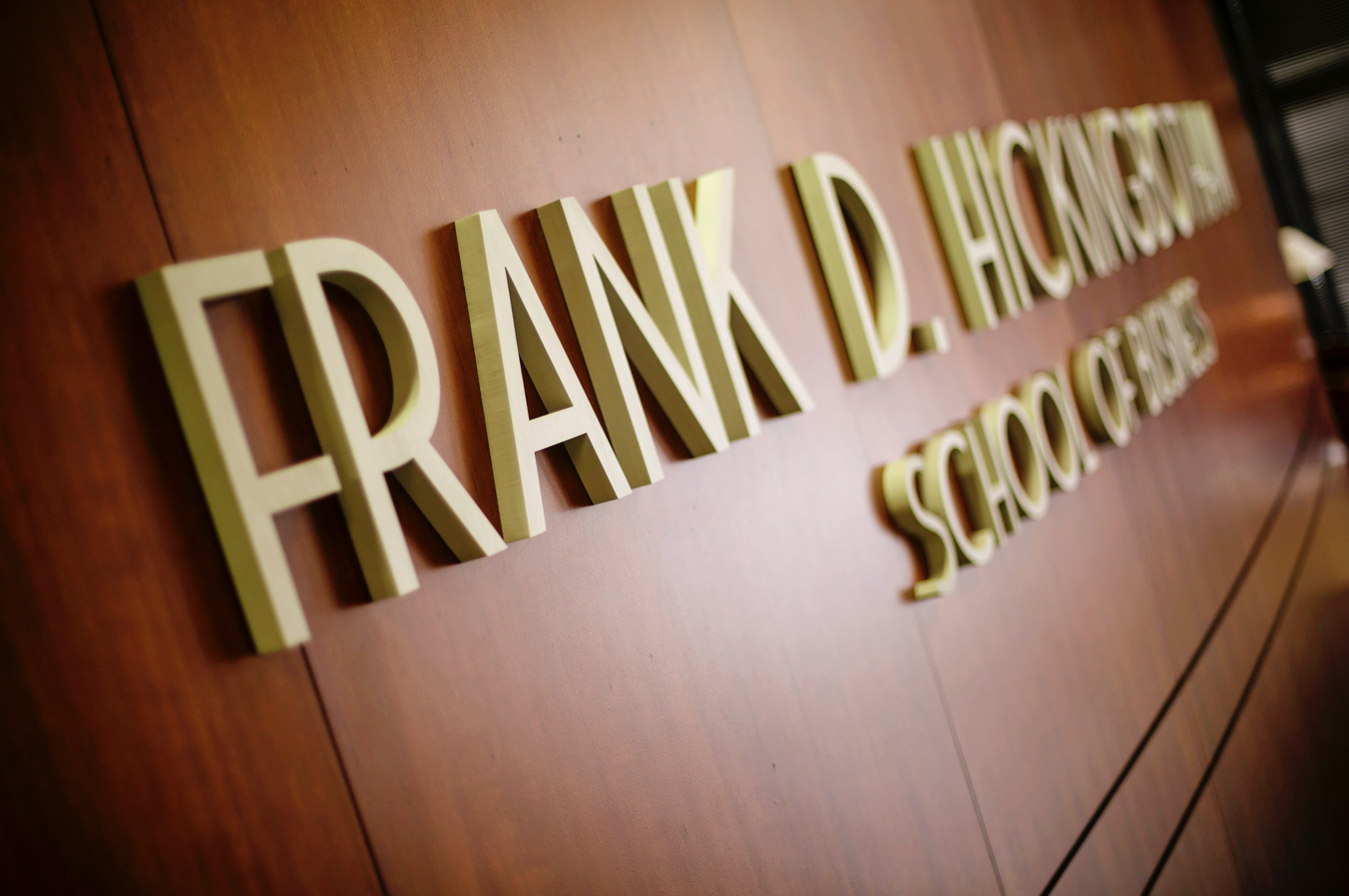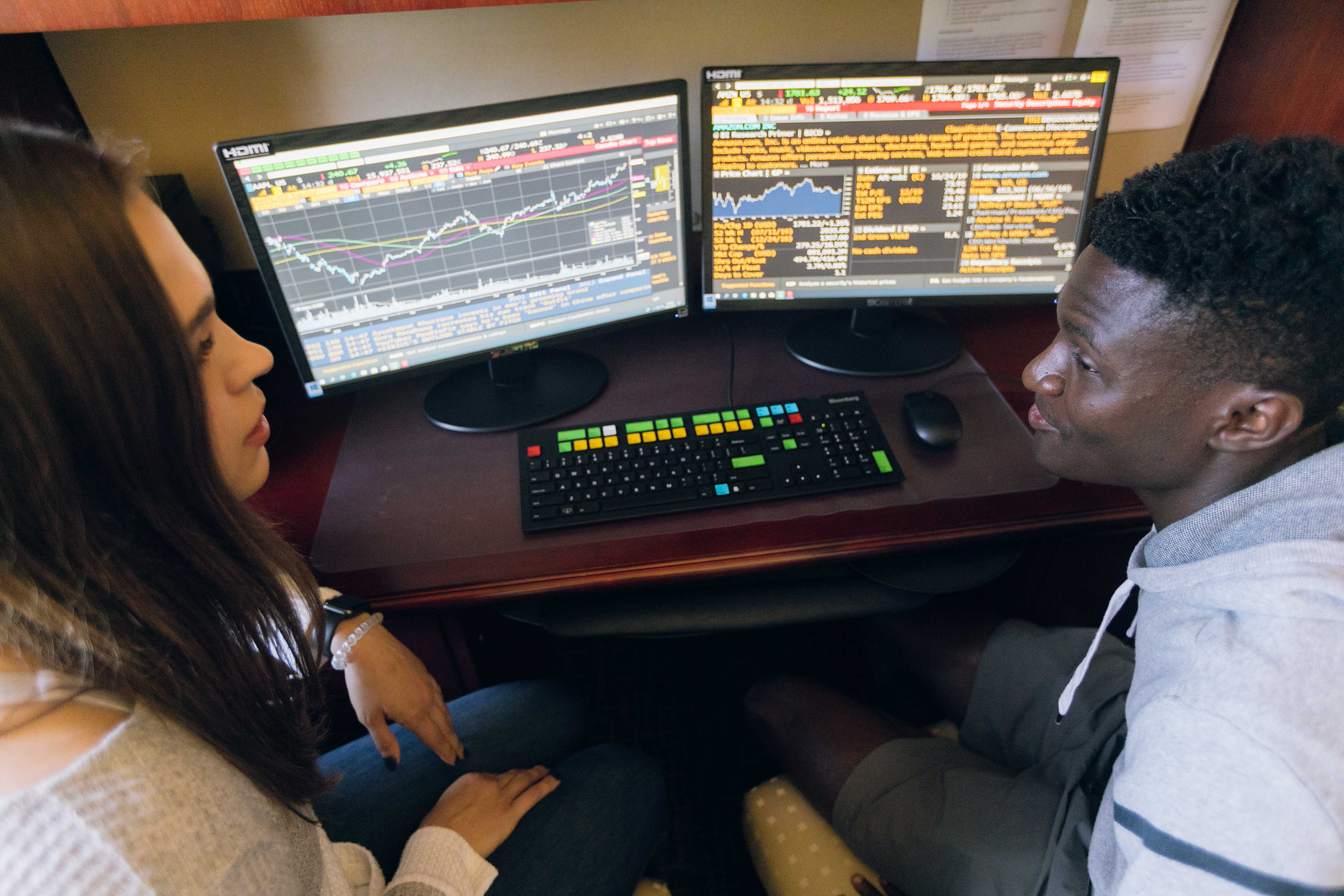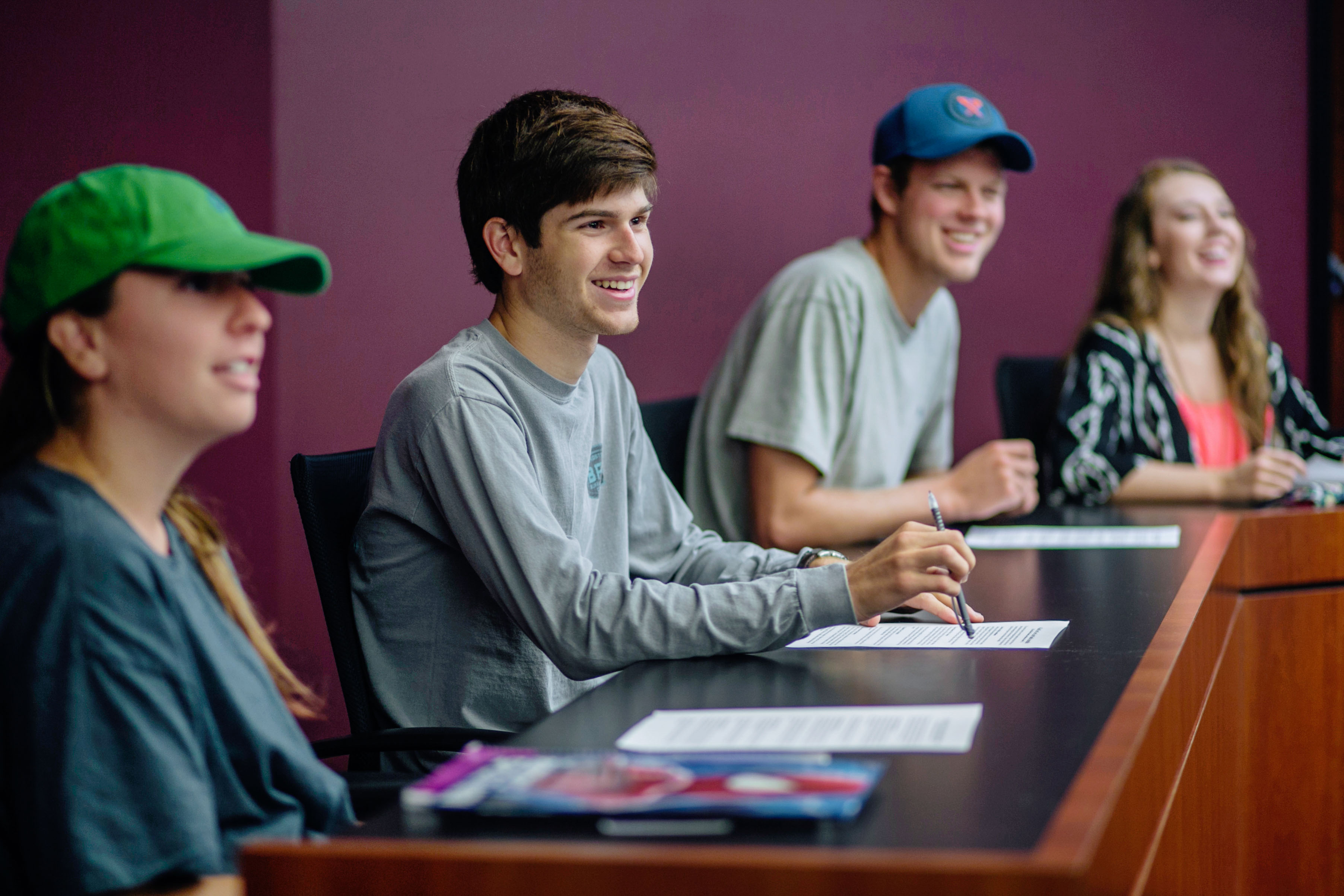 In their words
hear from a faculty member & student
"Ouachita's Business Administration degree prepared me for the unique challenges of being an NFL Agent. The Hickingbotham School of Business not only prepared me to solve complex business problems but also prepared me to be successful in one of the top sports management MBA programs in the country. Most importantly, Ouachita's faculty and staff took the time to invest in me as a person and support me as a student-athlete. My business degree has allowed me to pursue my purpose with passion, persistence and professionalism."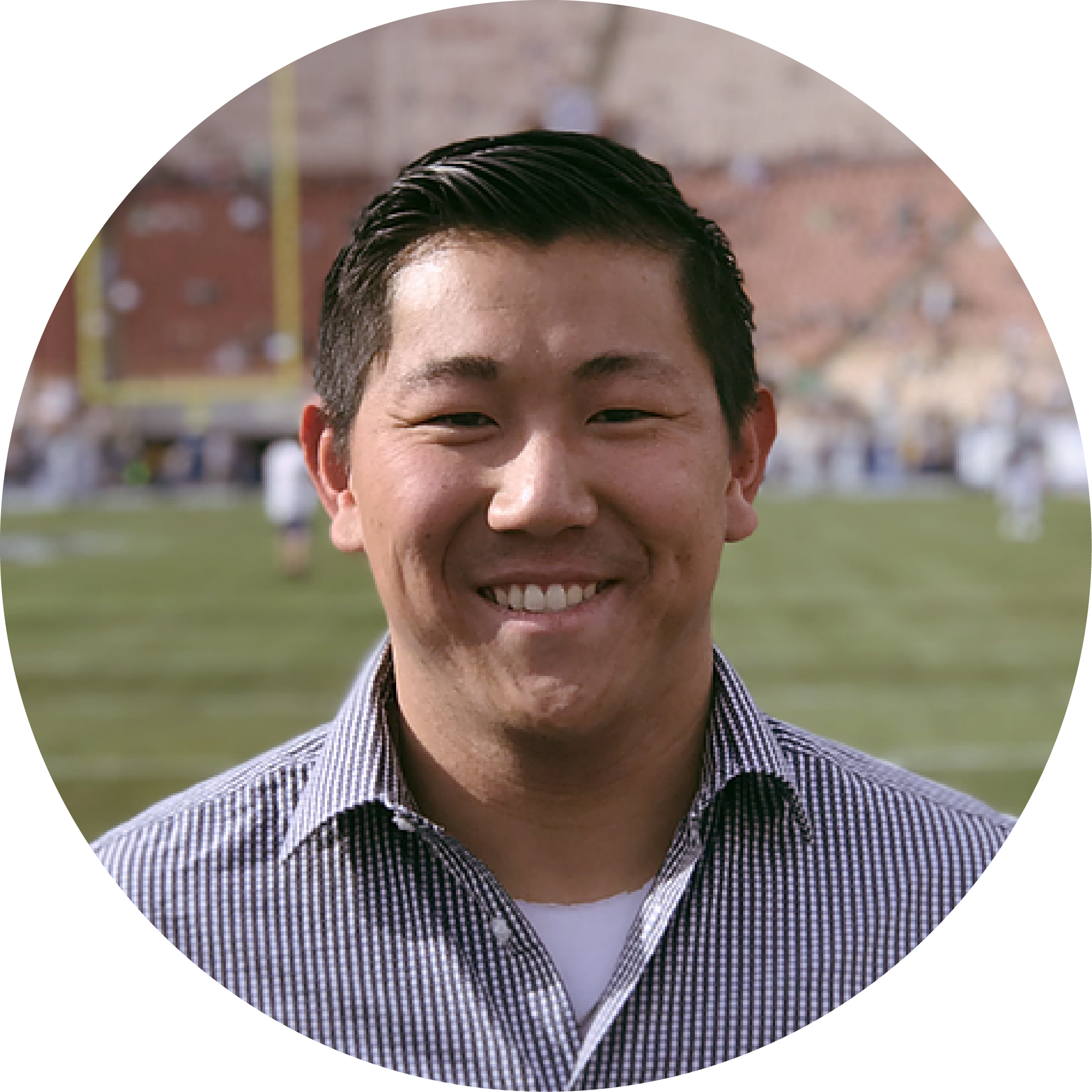 Matt Mainiero

a 2015 business administration and marketing/sport management graduate, works as an NFL agent and vice president of football operations at Team Sports Agency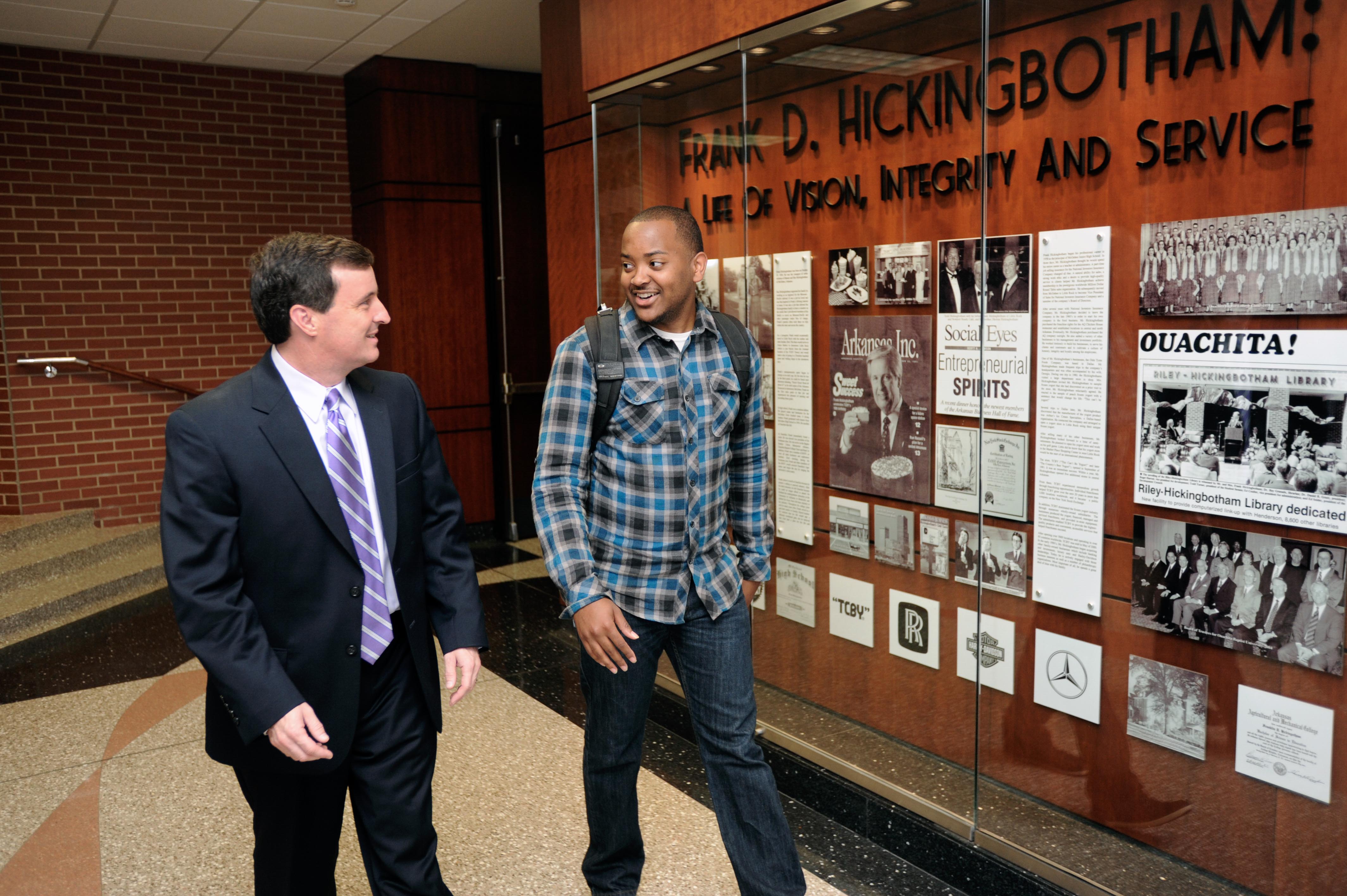 BENEFIT FROM KNOWLEDGEABLE AND EXPERIENCED FACULTY
Our professors have valuable real-world experience in the subjects they teach paired with the theoretical know-how gained through further education. All of our faculty keep their knowledge and skills relevant through continuing education as part of the Hickingbotham School's elite AACSB accreditation, an accreditation held by only nine private, undergraduate-only schools in the world.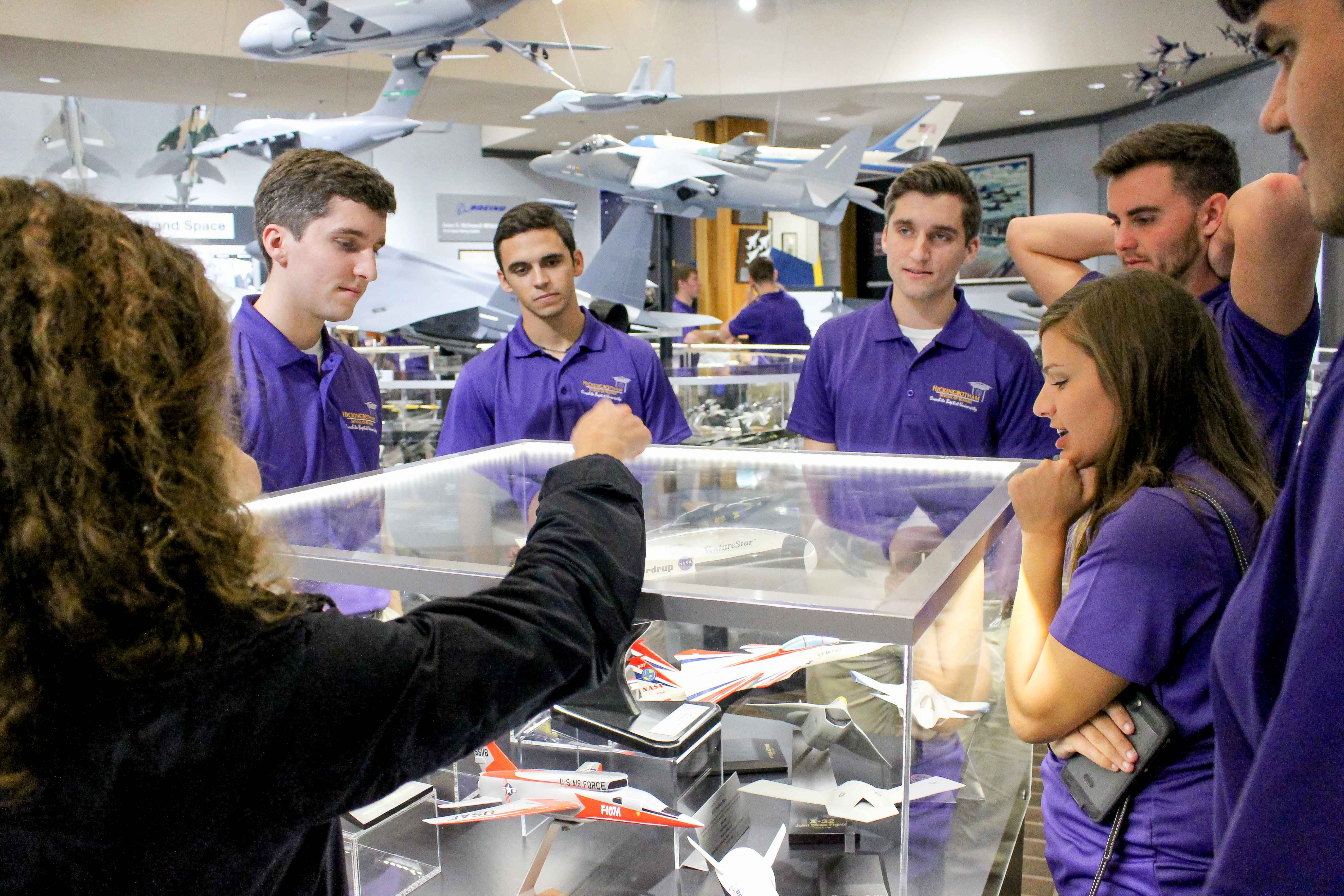 COMBINE CLASSROOM KNOWLEDGE WITH INSIGHTS FROM TOP COMPANIES
Through the Four Year Experience (FYE) in the Hickingbotham School, all business students take part in annual, all-expenses-paid trips to nearby metropolitan areas with fellow business students. You will have the opportunity to participate in private tours and view the inner workings of some of America's top businesses and accounting firms, as well as the Federal Reserve.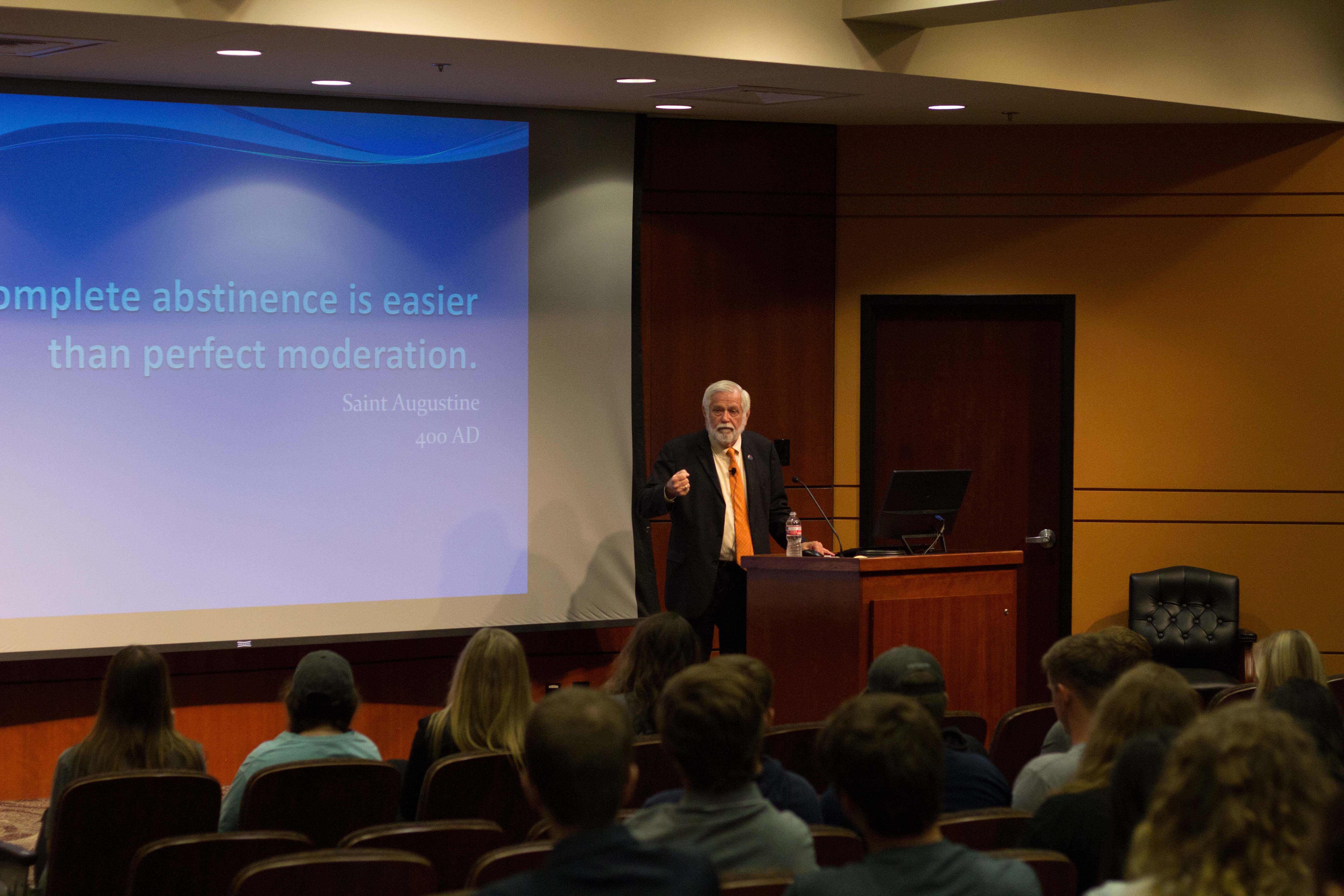 LEARN FIRSTHAND FROM BUSINESS EXPERTS & ENTREPRENEURS
Business administration students have opportunities to hear from guest speakers routinely in class each month as well as in the Hickingbotham School's "First Friday" speaker series. Speakers from a variety of business settings share their experiences and offer advice for students seeking careers in their industries. They also make excellent networking contacts as you seek to enter the business field.
USE YOUR TALENT & INGENUITY
to make a difference.
As a student in the Hickingbotham School of Business, you can put your talents and ingenuity to work in order to improve the world. Have an idea for your own business? Make a proposal and compete in the annual OBU Business Competition, a launch pad that has taken numerous Ouachita business students to the statewide Governor's Cup Business Competition. Want to make an impact around the world through business endeavors? Join ENACTUS, Ouachita's chapter of the international nonprofit organization, where you can sell Ouachita's Dr. Jack's coffee, which uses a portion of proceeds to support children in need in a Guatemalan village. There are many, many more opportunities in Ouachita's School of Business … and some yet to be discovered.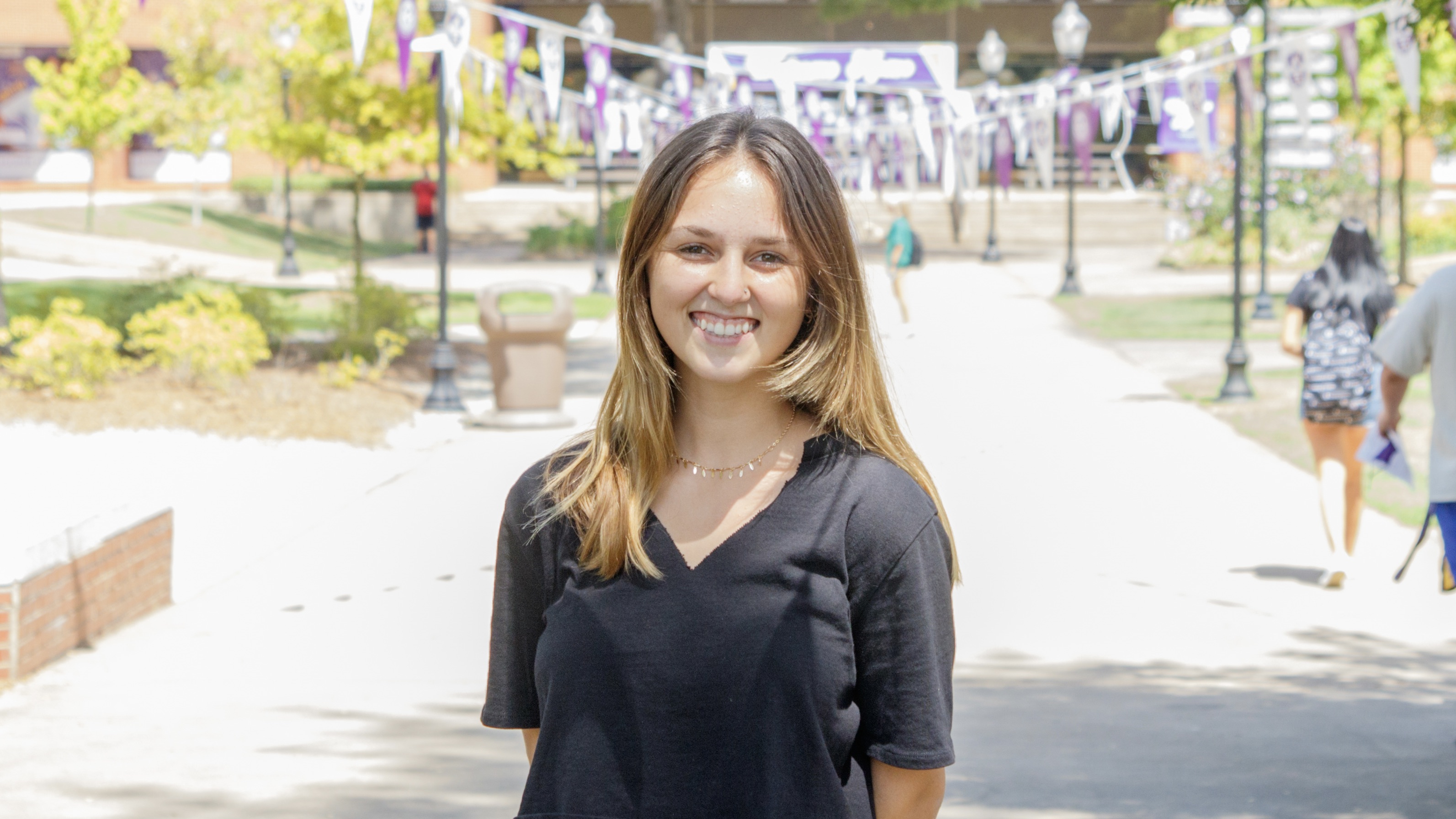 Hannah Martin competes in final round of 2022 Arkansas Governor's Cup
Ouachita Baptist University student Hannah Martin, a senior psychology major from Conway, Ark., competed in the final round of the 2022 Arkansas Governor's Cup Collegiate Business Plan Competition, held during the competition awards luncheon on March 31 in Rogers, Ark. The Governor's Cup is presented by Arkansas Capital Corporation, a private, nonprofit special project finance company based in Little Rock, Ark.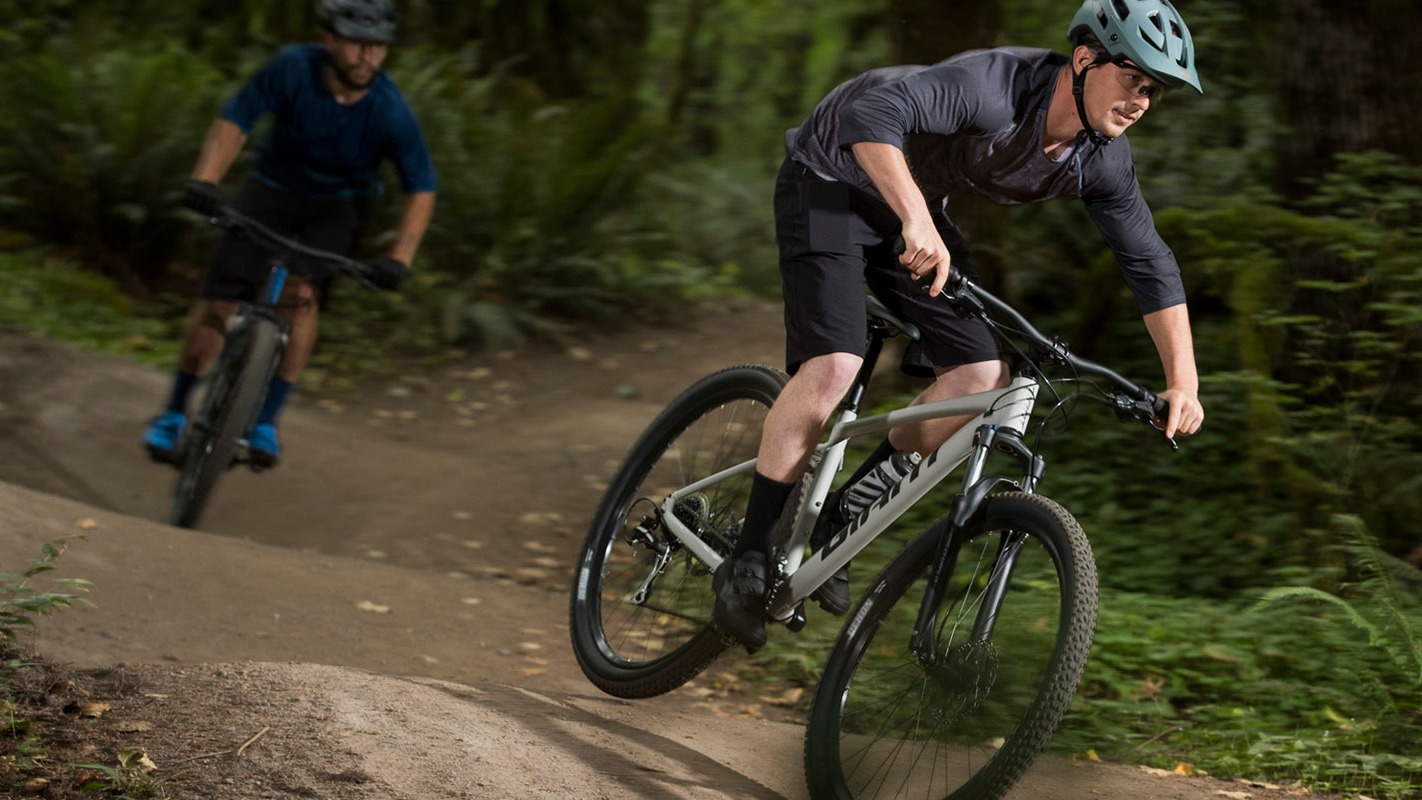 Alumni Stories: Jim, Darrell and Rob Potts
"Find a way." It's a Potts family motto. And one they certainly needed for keeping Lewis & Clark Outfitters outdoor adventure stores open in Northwest Arkansas during a worldwide pandemic. New on the blog, alumni Jim, Darrell and Rob Potts share about adapting their business in order to survive.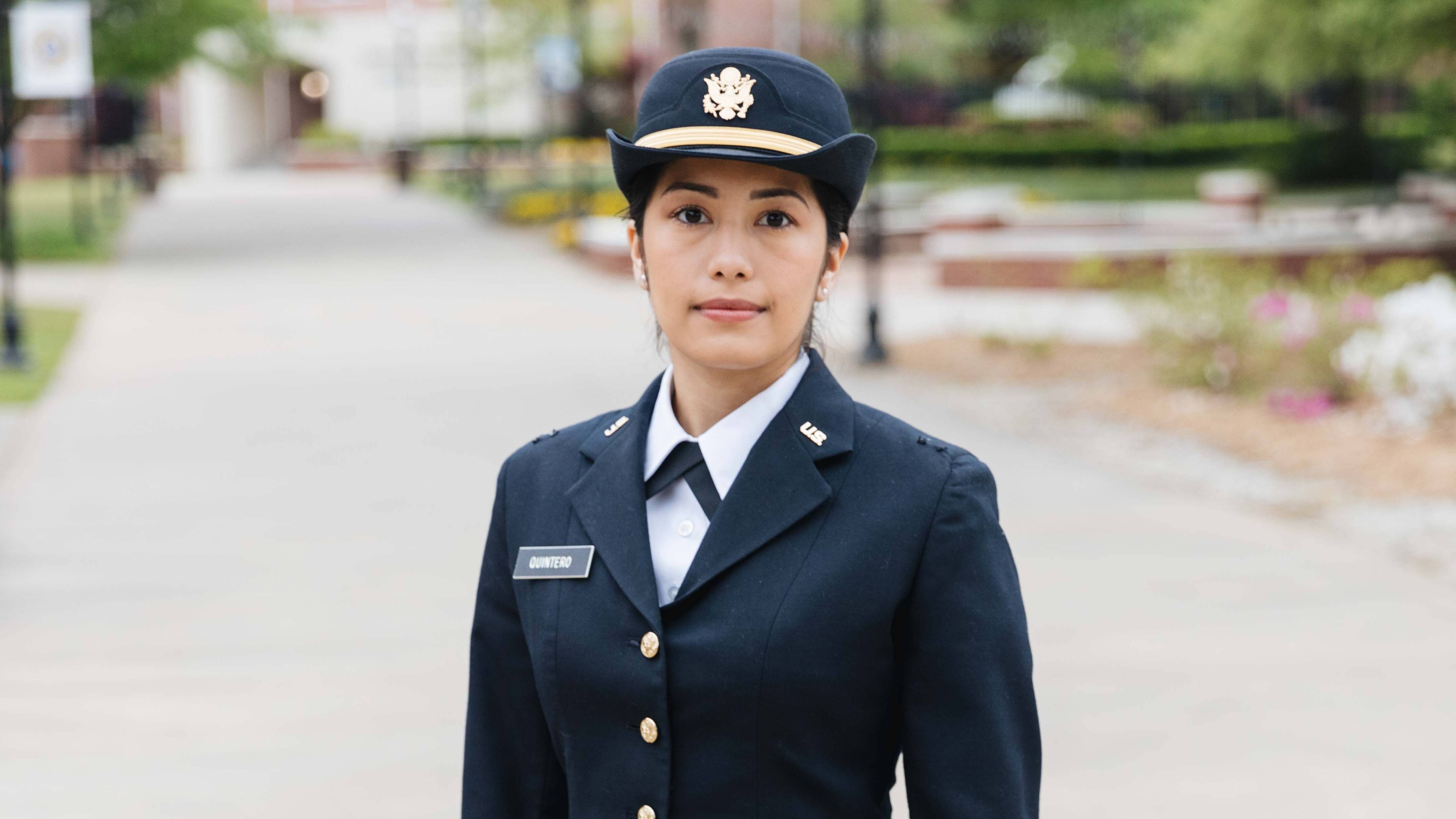 Ouachita's Stephany Quintero chosen among 2% of students nationwide for Educational Delay Program to pursue U.S. Army JAG Corps
Since high school, Stephany Quintero has been passionate about serving as a member of the U.S. Army. Now a senior accounting and finance double major and member of ROTC at Ouachita Baptist University, Quintero has been named in the 2% of college students around the country accepted to the Army's Educational Delay Program.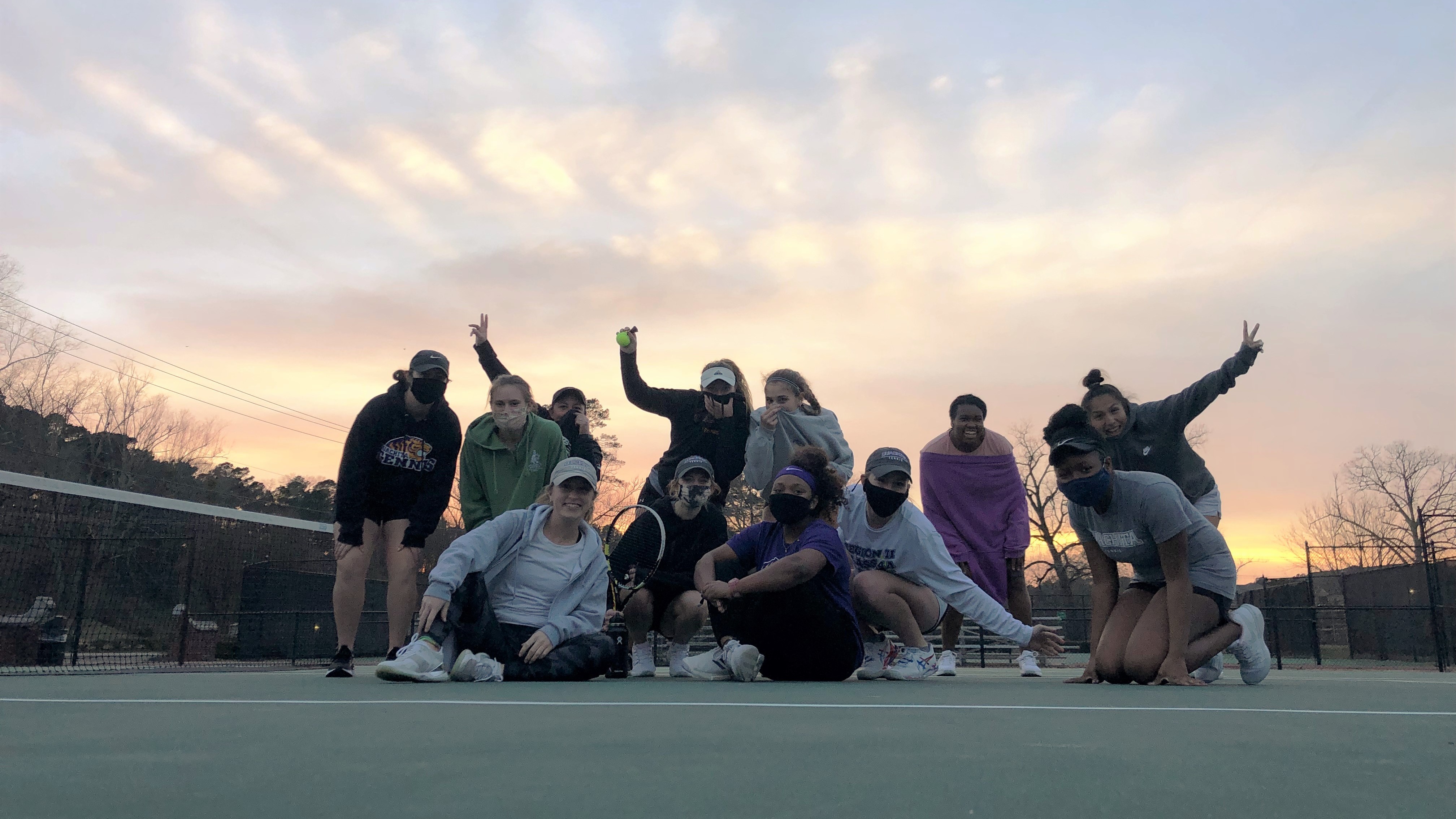 Double duty: How I've juggled tennis and a double major without forfeiting my grades
When I came to Ouachita in the fall of 2017, I was a tennis player majoring in business administration/marketing who had no idea what I wanted to do with my time here. I just knew I needed a major and figured that a business degree could be applied almost anywhere once I graduated. If anyone had asked me what I wanted to do when I graduated, I would have looked at them like a deer in the headlights.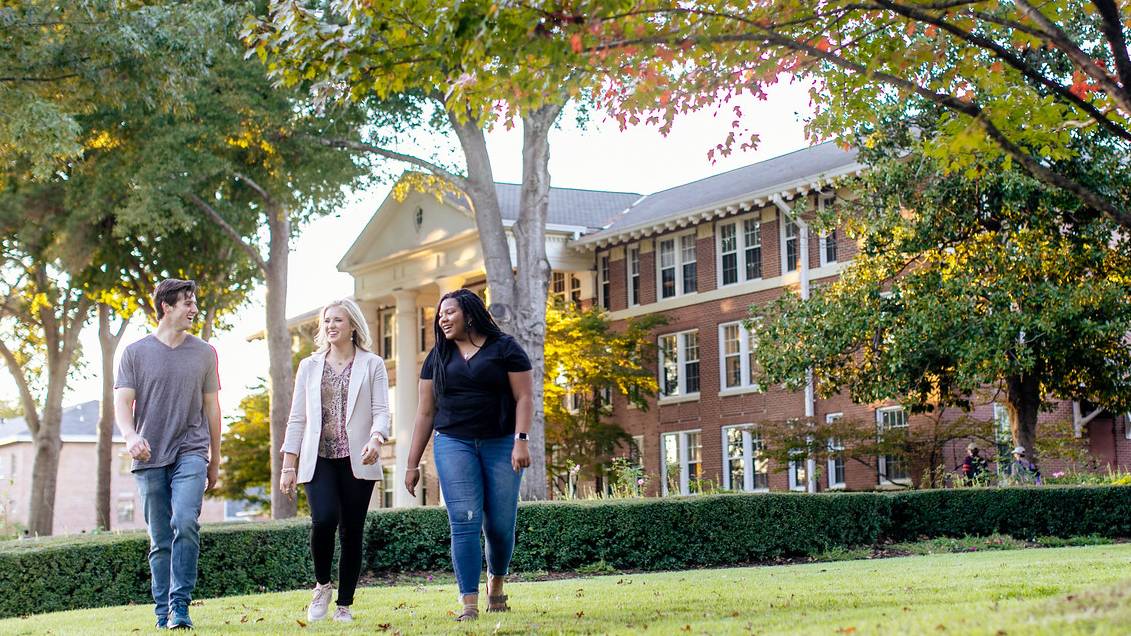 Ouachita ranked "#2 Regional College in the South" and more by "U.S. News & World Report"
Ouachita Baptist University has been named "#2 Best Regional College in the South" for the second consecutive year by U.S. News & World Report. The university landed high honors in other categories in the region, as well, including #4 rankings for "Most Innovative" and "Best Undergraduate Teaching" and #5 for "Best Value."
HICKINGBOTHAM SCHOOL OF BUSINESS
Do you want to be more than a number? Come study in the Hickingbotham School of Business at Ouachita. Here, you will find eminently qualified professors who know your name, who care about you, your education and your future. You will find countless career opportunities thanks to the individual investment made in you, and the direct access you will have to our professional networks.
GET IN TOUCH
Have a question about Ouachita? Want more information? Shoot us a message!