The Campus Ministries Fall Retreat happens every year the first weekend after classes. It's a great way to focus yourself spiritually at the beginning of the semester, to take a brief pause after the busyness of move-in, and to learn about ways to grow spiritually and serve others during the year.
This year's theme is based on the life of King David. When he is first called to be King, God says, "The Lord does not look at the things people look at. People look at the outward appearance, but the Lord looks at the heart." The retreat includes main speaker Clay Cunningham from FBC Benton, worship led by the Refuge band, breakout sessions by Ouachita faculty & staff, and time to meet other students and ministry leaders on campus.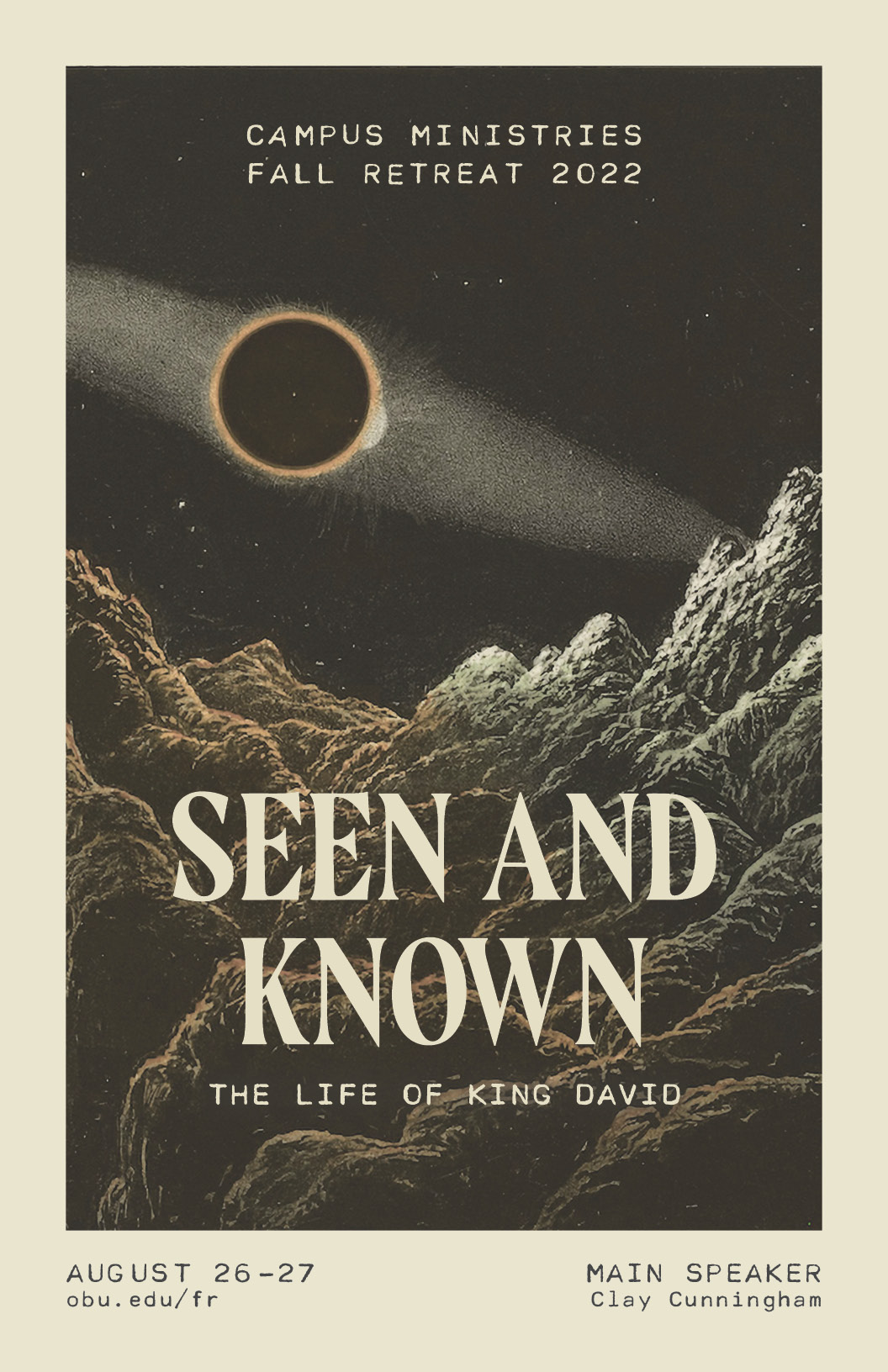 When: Aug. 26-27, 2022
Where: Camp Paron
Cost: $30 + optional $5 for a CM t-shirt. Cost includes housing for one night, dinner Friday, and breakfast Saturday.
Featuring:
A welcome from President Sells
Main speaker: Clay Cunningham from FBC Benton
Breakout sessions:
OT Professor Doug Nykolaishen on David and Goliath
Christa Neal on Responding to Life's Hardships
James Taylor on David's Psalms as a Guide to Repentance
How and Why College Students Can Be Part of God's Mission
Hannah Pilcher and Mary Farley on Dealing with Conflict in Friendships
Get your frequently asked Fall Retreat questions answered here!
---
Send us a message if you have any questions.