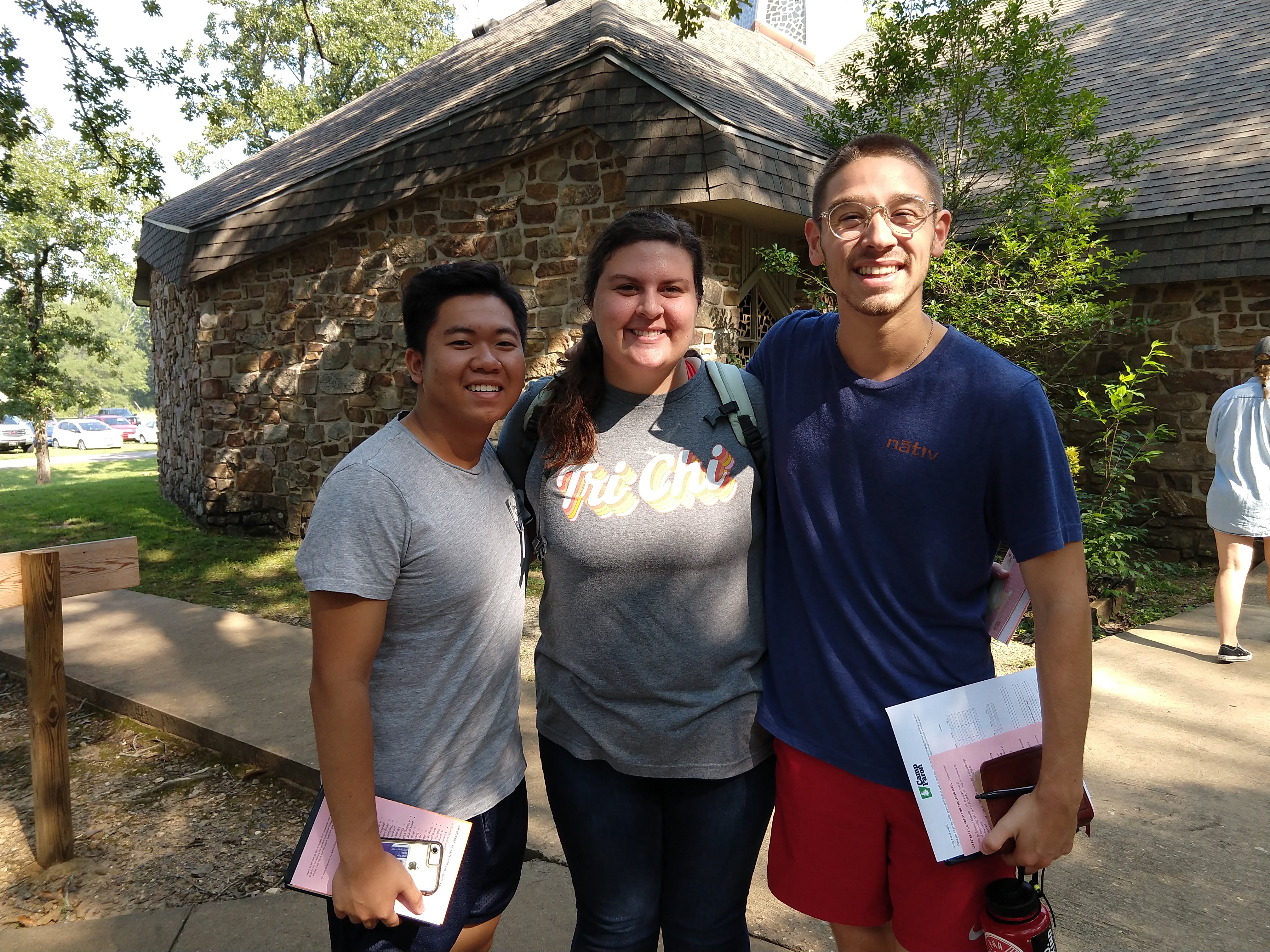 The Campus Ministries Fall Retreat happens every year the first weekend after classes. It's a great way to focus yourself spiritually at the beginning of the semester, to take a brief pause after the busyness of move-in, and to learn about ways to grow spiritually and serve others during the year.
This year's theme is "Living Hope" from 1 Peter 1:3: "In his great mercy he has given us new birth into a living hope through the resurrection of Jesus Christ from the dead." The retreat includes worship led by the Refuge band, guest speakers and breakout sessions by Ouachita faculty & staff, and time to meet other students and ministry leaders on campus.


COVID Update: Because of the rising number of cases and the limited space for large group gatherings at Camp Paron, we have moved the retreat to the Ouachita campus. It will still include worship, breakout sessions, and a game night with great door prizes. Students who have already paid will be refunded the $30 fee, but will stay registered and previous the t-shirt orders will remain the same.


When: August 27, 2021
Where: Ouachita
Cost: Free (online registration needed) + optional $5 for a CM t-shirt
Featuring:
A welcome from President Sells
Main speaker: Jimmy Darby from FBC Arkadelphia
Hannah Pilcher on God's Global Mission
KaNeil Purifoy on Facing Anxiety with Hope
Tyler and Anna Rosenthal on Dating in College
Jared Farley on Sharing Hope with Unbelieving Friends
A study of 1 Peter led by Life Group leaders
Get your frequently asked Fall Retreat questions answered here!
Send us a message if you have any questions.