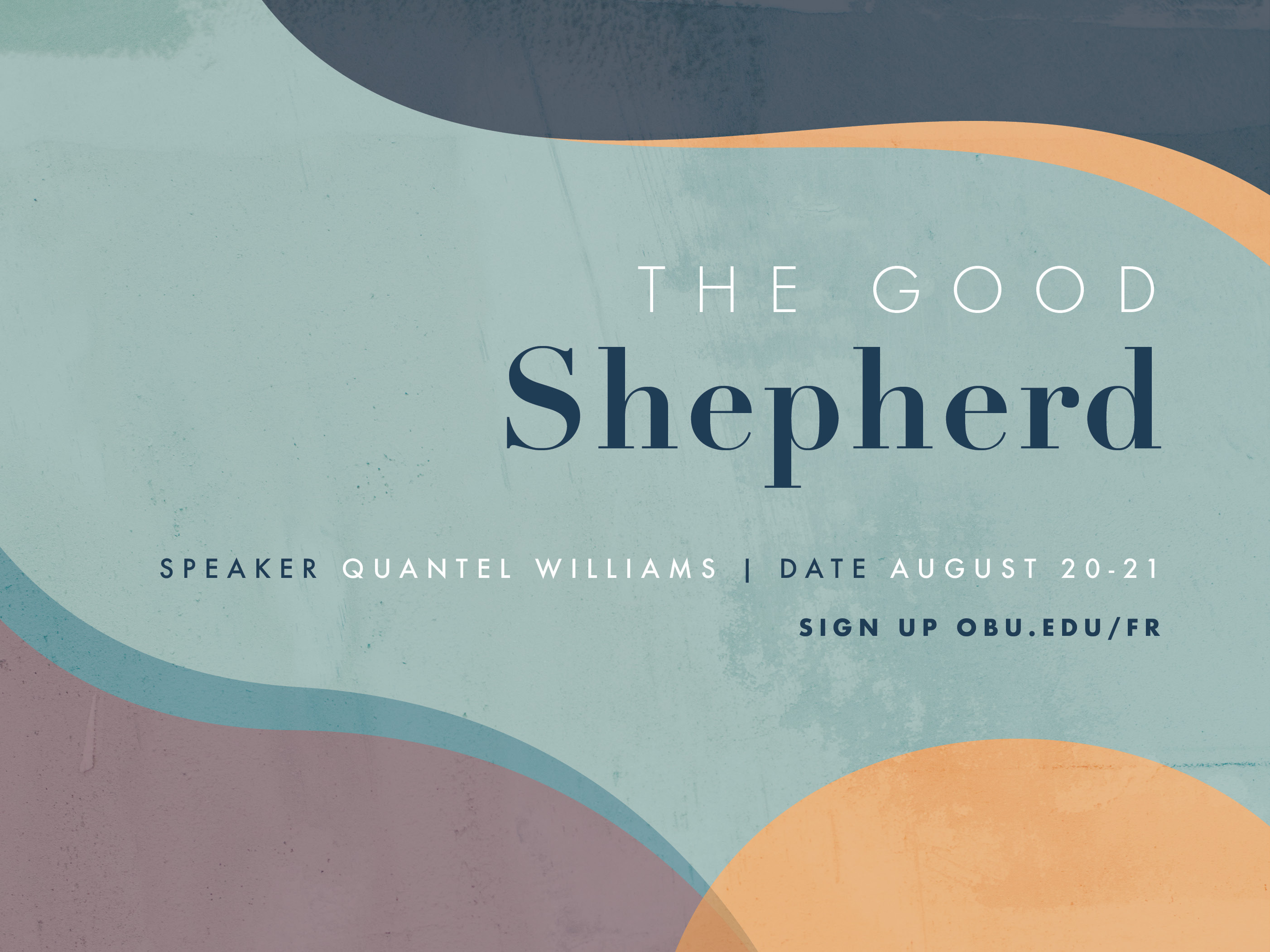 The Campus Ministries Fall Retreat happens every year the first weekend after classes. It's a great way to focus yourself spiritually at the beginning of the semester, to take a brief pause after the busyness of move-in, and to learn about ways to connect with CM during the year.
This year's theme is "The Good Shepherd". The retreat will look a little different as we make COVID-related adjustments. We will offer online breakout sessions on Thursday, August 20, and in-person worship service on Friday, August 21, with guest speaker Quantel Williams.
Aug. 20: Free Zoom Breakouts (Register below for these, even if you're not attending Friday night).
Chris Brune, Hickingbotham School of Business, 6 p.m. – "Trusting the Good Shepherd with Your Finances"
Scott Duvall, Pruet School of Christian Studies, 7:15 p.m. – "Following Jesus in a Post-Christian Pandemic World"
Rachel and Charles G., International Educators, 8:30 p.m. – "How Students Can Share the Good Shepherd with the World"
Aug. 21: Worship with the Refuge band and Quantel Williams at Second Baptist Church. Registration Required. Cost: $5, includes a new CM t-shirt.
Send us a message if you have any questions.