Tiger Tunes 2021: Sept. 30-Oct. 2
The Ouachita Student Foundation is proud to present the 43rd annual Tiger Tunes production Sept. 30-Oct. 2, 2021.



2021 Tiger Tunes Performances
Wednesday, Sept. 29 – 7:30 p.m. // Preview Performance (see details below)
Thursday, Sept. 30 – 7:30 p.m.
Friday, Oct. 1 – 5 p.m. *
Friday, Oct. 1 – 8:30 p.m.
Saturday, Oct. 2 – 5 p.m. *
Saturday, Oct. 2 – 8:30 p.m.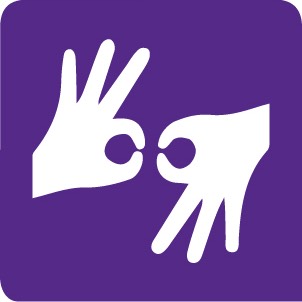 * The 5 p.m. performances on Friday, and Saturday, Oct. 1 & 2, will be ASL interpreted for hearing impaired guests. The interpreter will be lit and on the left side of the stage as you select seating.
COVID-19 Information & Ticketing Updates
Due to COVID-19, JPAC seating for Tiger Tunes is limited to 50% capacity. Masks are required of all guests at all times. Because of this, we have added a second Friday performance. If the COVID-19 situation improves, we may be able to open more seats; however, at this time that does not look likely.
Please check this site for any ticket sales updates as we monitor and adjust due to COVID-19.
Please consider an extra gift: Due to reduced capacity, OSF will be unable to reach typical ticket proceeds to provide their annual $100,000 in student scholarships. To help bridge the gap, please consider making an additional gift to OSF to help keep as many students at Ouachita as possible. Click here to give online through our partner MobileCause. You can click on the "teams" tab to give your gift and help your favorite group win the People's Choice Award. All gifts are tax-deductible. Thank you for your support of OSF and our mission of "students helping students."
Ticket Sales Schedule
Wednesday & Thursday, Sept. 8-9 – Pick-A-Seat Package Renewals ($150 for 4 tickets)
Friday, Sept. 10, 1 p.m. – New Pick-A-Seat Packages, Preview Performance (see details below)
Monday, Sept. 13 – Individual ticket sales open to alumni and participant parents ($25 per ticket)
Please only plan to attend one show to make room for as many guests as possible. If there are tickets available after the initial week of sales, feel free to purchase additional tickets if needed.
Tickets will be available for purchase online at obu.edu/boxoffice 24 hours a day.
To purchase tickets in person, please visit the Jones Performing Arts Center Box Office or call 870-245-5555. The box office is open from 1-5 p.m. on weekdays. On show days, the box office is open 1 hour prior to curtain time to purchase tickets and pick up Will Call orders.
Pick-A-Seat Package Details
What are Pick-A-Seat Packages?
The Pick-A-Seat Package allows you to select four seats of your choice to a show of your choice for $150, with the option to renew those same seats next year. You may buy more than one package. A limited number of new Pick-A-Seat Packages is available for the 2021 show due to restricted capacity.
Renewals:
Those renewing Pick-A-Seat Packages will be renewed as close to their previous seats as possible while allowing rows between guests. We should be able to accommodate all renewals. We will retain 2019 package seats to try to return to your original 2019 seats when we are able to return to full capacity.
If you renew a Pick-A-Seat Package for Friday, you can choose between both performances. However, if we return to the 7:30 p.m. Friday show only in 2022, 5 p.m. packages will not be renewed.
New Purchases:
After renewals, any available seats for the two Saturday performances will be available as Pick-A-Seat 4-packs only. If your seats are in the balcony, when we return to full capacity, we will move you forward during renewals for Tiger Tunes 2022.
New pick-a-seat packages will be sold for the 5 p.m. Friday show, so guests have a chance at great seats for that show; just know purchasing a 4-pack for the 5 p.m. Friday show does not guarantee your opportunity to renew if we go back to one Friday show in 2022.
Preview Performance Details
Our student organizations will participate in full dress rehearsals on Tuesday, Sept. 28, and Wednesday, Sept. 29. The Tuesday rehearsal is closed to the public but there will be limited tickets available to the Wednesday evening Preview Performance. This show is ticketed but limited to current Ouachita students, faculty and staff and local groups. These $12 tickets will go on sale online Sept. 10 at 1 p.m. Local groups should contact osf@obu.edu to arrange for preview performance tickets.
Questions?
Email us at OSF@obu.edu. Thank you for your support of Tiger Tunes and OSF's mission of "Students Helping Students." Your patronage allows OSF to provide scholarship funds to deserving students. We appreciate your support! Enjoy the show! Follow @OSF_Official, #Tunes2021 and @OuachitaAlumni to keep up with updates and activities.