Tiger Tunes 2022: Oct. 6-8
The Ouachita Student Foundation is proud to present the 44th annual Tiger Tunes production Oct. 6-8, 2022.



2022 Tiger Tunes Performances
Wednesday, Oct. 5 – 6:30 p.m. // Preview Performance (see details below)
Thursday, Oct. 6 – 7:30 p.m.
Friday, Oct. 7 – 7:30 p.m. *
Saturday, Oct. 8 – 5 p.m. *
Saturday, Oct. 8 – 8:30 p.m.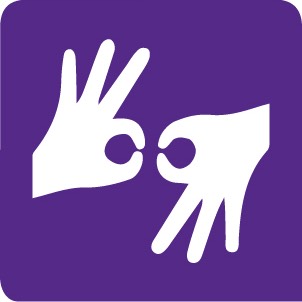 * The 7:30 p.m. performance on Friday, Oct. 7, and the 5 p.m. performance on Saturday, Oct. 8, will be ASL interpreted for hearing impaired guests. The interpreter will be lit and on the left side of the stage as you select seating.
Ticket Sales Schedule
Pick-A-Seat Package Renewals –

Renewal Details Will Be Sent by Email

Aug. 30 – New Pick-A-Seat Packages ($175 for 4 tickets), Preview Performance (see details below)

Sept. 6 – Individual ticket sales open to alumni and participant parents ($30 per ticket)

Sept. 7 – All tickets open to the public ($30 per ticket)
Tickets will be available for purchase online at obu.edu/boxoffice 24 hours a day.
To purchase tickets in person, please visit the Jones Performing Arts Center Box Office or call 870-245-5555. The box office is open from 1-5 p.m. on weekdays. On show days, the box office is open 1 hour prior to curtain time to purchase tickets and pick up Will Call orders.
Pick-A-Seat Package Details
What are Pick-A-Seat Packages?
The Pick-A-Seat Package allows you to select four seats of your choice to a show of your choice for $175, with the option to renew those same seats next year. You may buy more than one package. Pick-A-Seat Packages are limited to allow guests to attend at regular price as well.
Renewals:
Those who purchased Pick-A-Seat Packages for 2021 will be e-mailed in August asking if they'd like to pick their seats for 2022 or be seated in the best available seats/closest to their 2019 seats as we get back to our usual Pick-A-Seat system.

If you purchased a Pick-A-Seat Package for Friday at 5 p.m., we will allow you to renew for the 7:30 p.m. show – but the actual seats may be slightly different as we combine the two shows.
New Purchases:
After renewals, any available Pick-A-Seat packages will be available for purchase on Aug. 30. These will be available for all shows while they last.
Preview Performance Details
Our student organizations will participate in full dress rehearsals on Tuesday, Oct. 4, and Wednesday, Oct. 5. The Tuesday rehearsal is closed to the public, but there will be limited tickets available to the Wednesday evening Preview Performance. This show is ticketed but limited to current Ouachita students, faculty and staff and local groups first. These $12 tickets will go on sale online Aug. 30 at 1 p.m. Local groups should contact osf@obu.edu to receive the code to order these tickets. Any tickets available after the pre-sale will be available Sept. 6 at 1 p.m. – no code needed.
Questions?
Email us at OSF@obu.edu. Thank you for your support of Tiger Tunes and OSF's mission of "Students Helping Students." Your patronage allows OSF to provide scholarship funds to deserving students. We appreciate your support! Enjoy the show! Follow @OSF_Official, #Tunes2022 and @OuachitaAlumni to keep up with updates and activities.