About Percussion at Ouachita
Whether you want to be a professional performer, educator, or just enjoy playing percussion, Ouachita is the place for you! Our music faculty is dedicated to providing you with a well-rounded percussion experience, ever-expanding facilities and inventory and scholarships to help make your education affordable. Ouachita is consistently ranked among the top liberal arts colleges in the nation by U.S. News & World Report, but we keep the faculty-student ratio low to guarantee you a wealth of solo and ensemble performance opportunities paired with individual attention to your education, musicianship, creativity, marketability and career goals.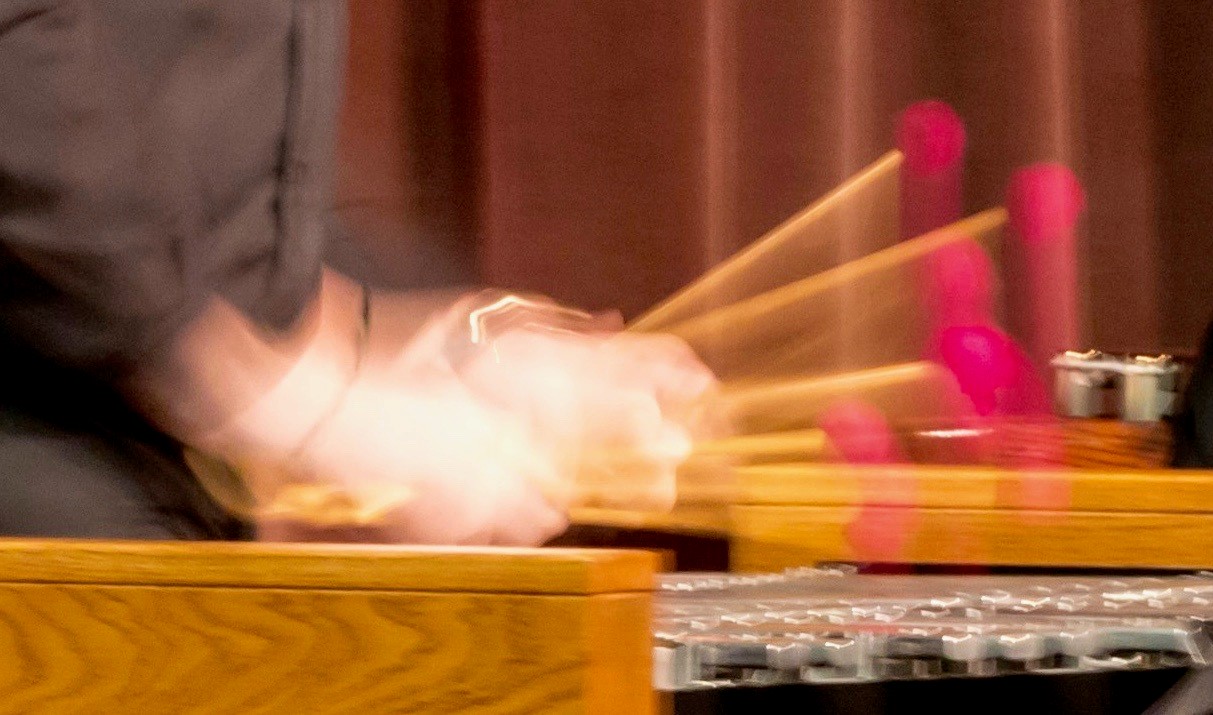 Applied Lessons
Percussionists have weekly lessons with a percussion faculty member and explore everything from snare drum, keyboards, and timpani to drum set, hand drums, and improvisation. At the beginning of each semester, faculty create custom-designed lessons specific to each student's career path. Percussionists have secure access to the percussion studio, percussion practice room suite, and band room almost twenty-four hours a day.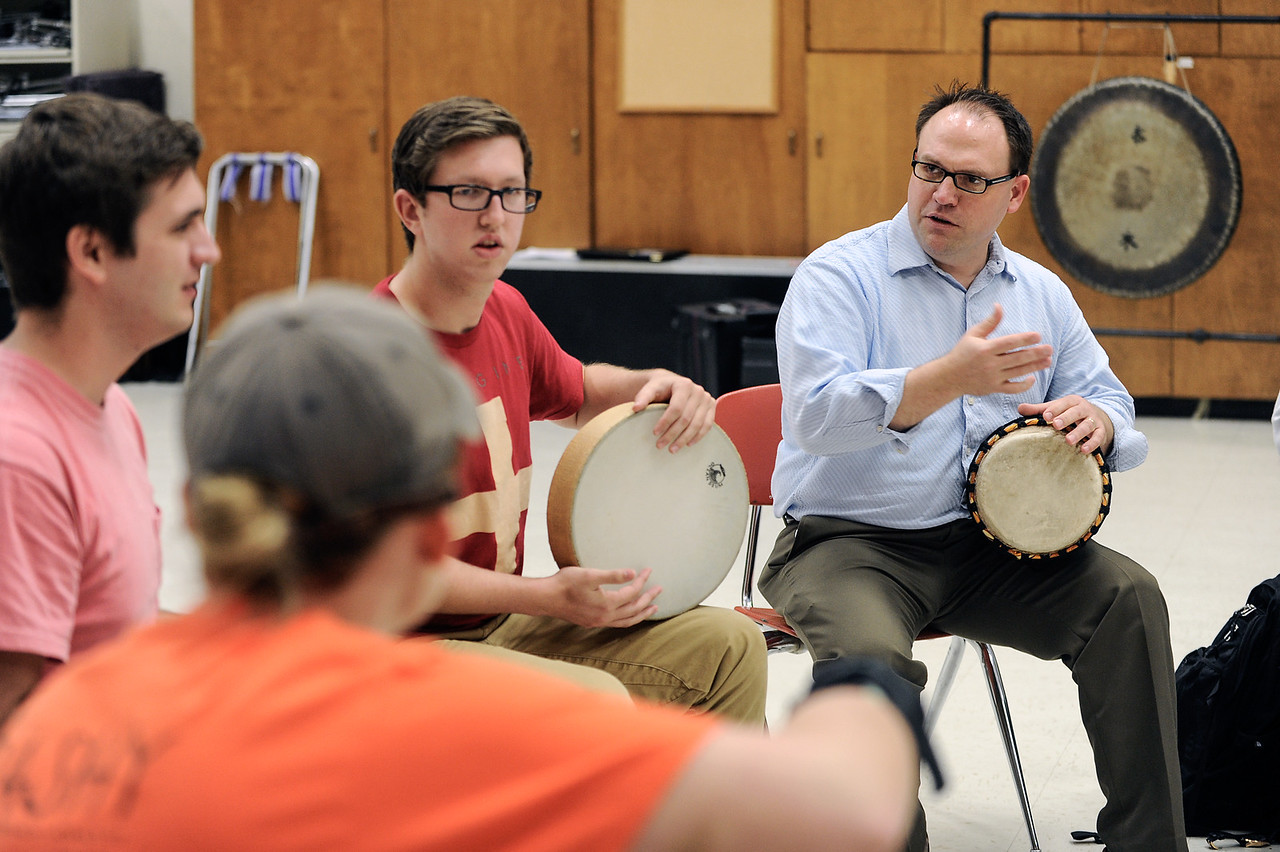 Percussion Studio Class
Percussion majors have a weekly Studio Class to perform for one another and give peer feedback on performances in a masterclass setting. Studio class also involves visits by guest artists and clinics on special topics like conga technique, drum tuning, crash cymbal technique, mallet wrapping, free improvisation, preparing a resume, the best ways to mic a drum set, and combating performance anxiety.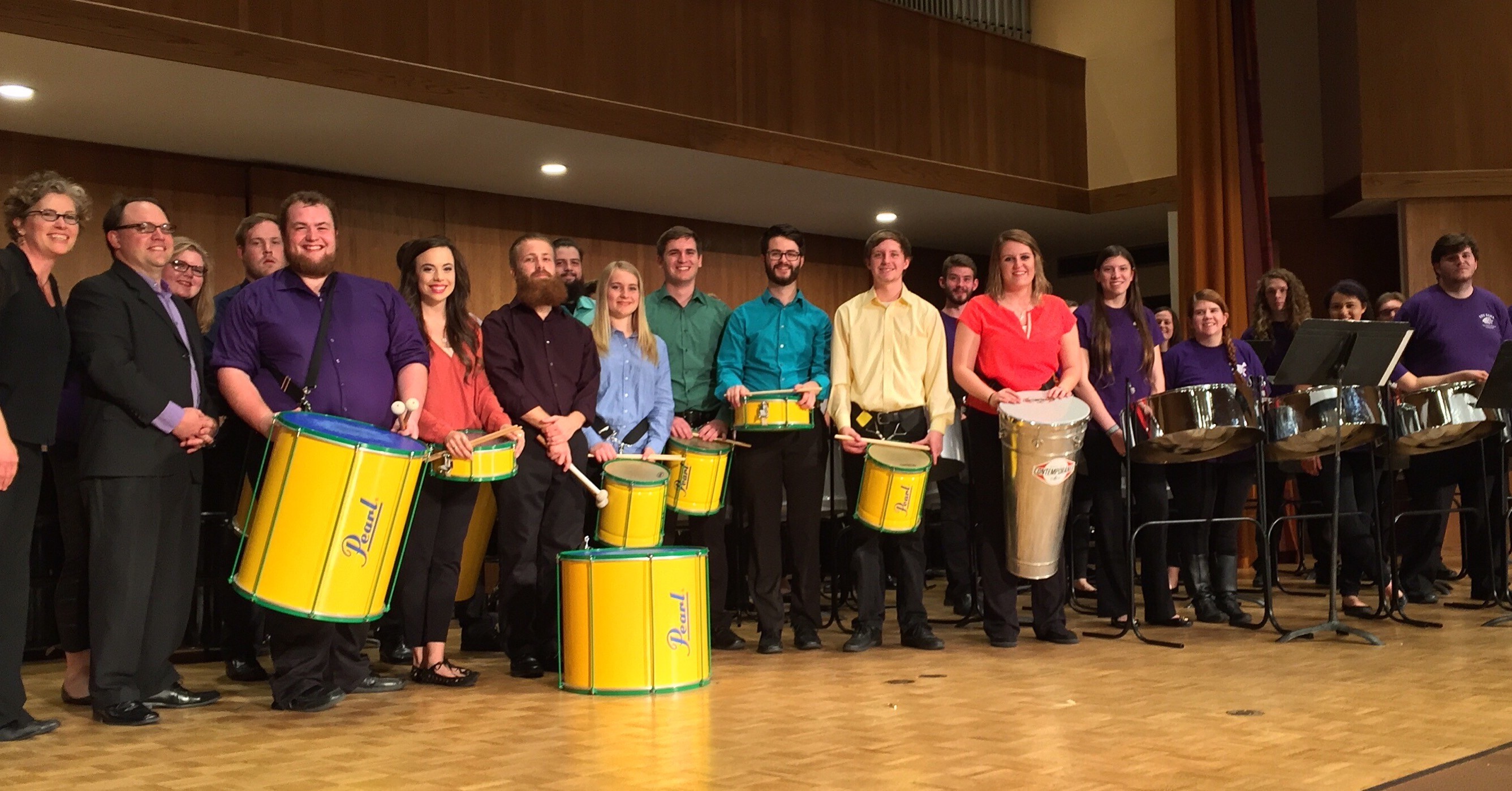 Percussion Ensemble
The Percussion Ensemble is made up of music majors, music minors, and other students who enjoy being a part of one of the most unique groups on campus. The Percussion Ensemble performs a mixture of standard and new percussion ensemble repertoire. The Percussion Ensemble performs with guest artists each year, including Linda Maxey, Scott Herring, Bob Becker, Harvey Price, Chris Hanning, Julie Hill, and Liam Teague.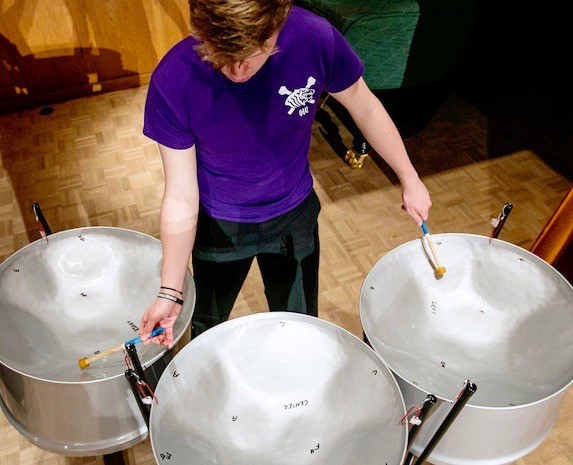 Steel Bands - Tiger Steel and Pan Jouvet
Both Tiger Steel (Advanced Steel Band) and Pan Jouvet (Beginning Steel Band) perform traditional Trinidadian calypso and soca, jazz, classical, Latin, rock, reggae, and pop music throughout the year at venues both on and off campus. Open to the entire student body by audition, the steel band is one of the most unique in the nation for its focus on community outreach and partnership with local public schools.
Visit the OBU Steel Bands webpage for more information.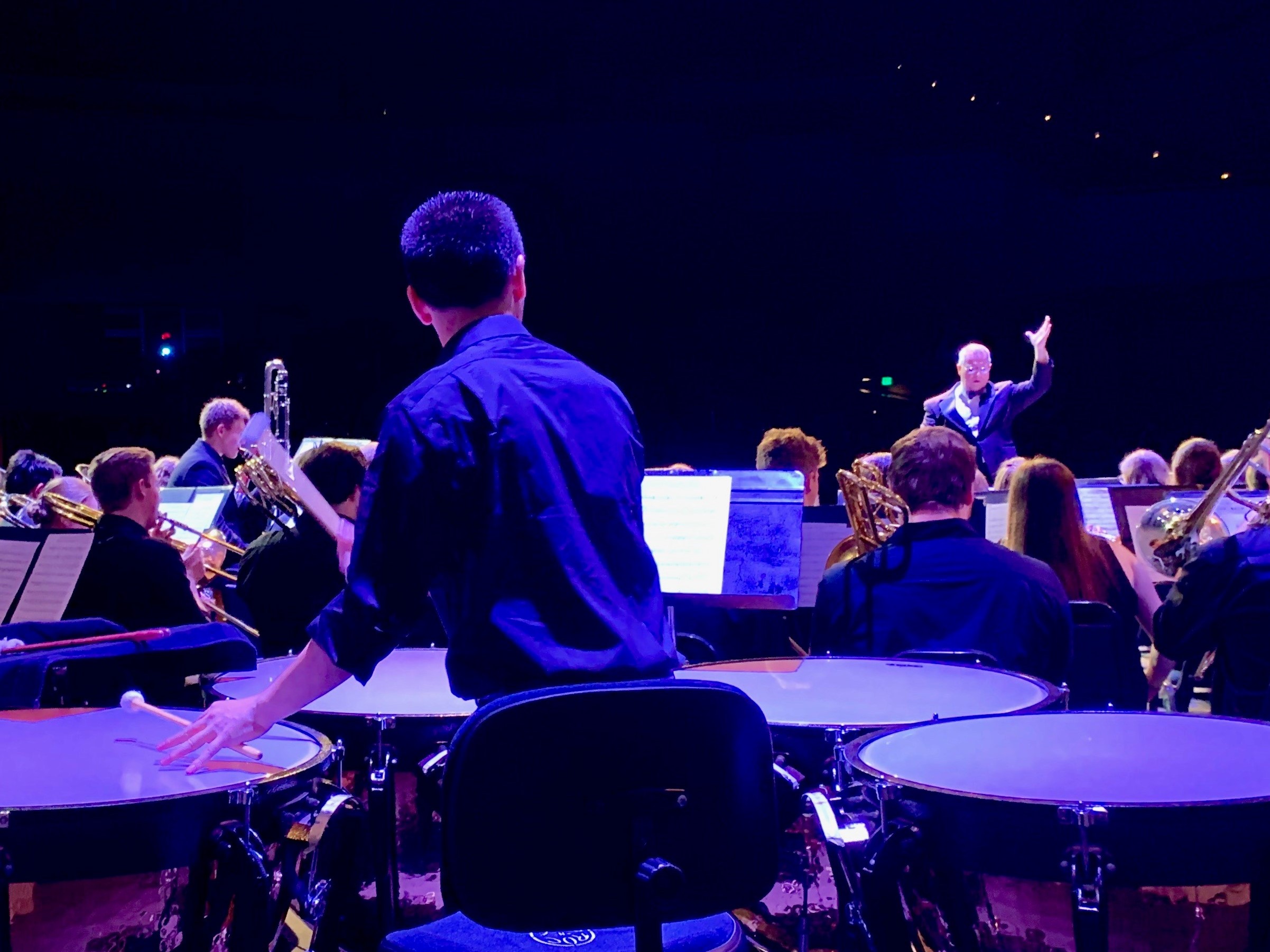 Wind Ensemble
The Wind Ensemble, the university's flagship instrumental ensemble, is an auditioned ensemble of the best wind and percussion students on campus. The group meets in both the fall and spring and is a top-notch ensemble that produces a professional recording every other year and tours Europe.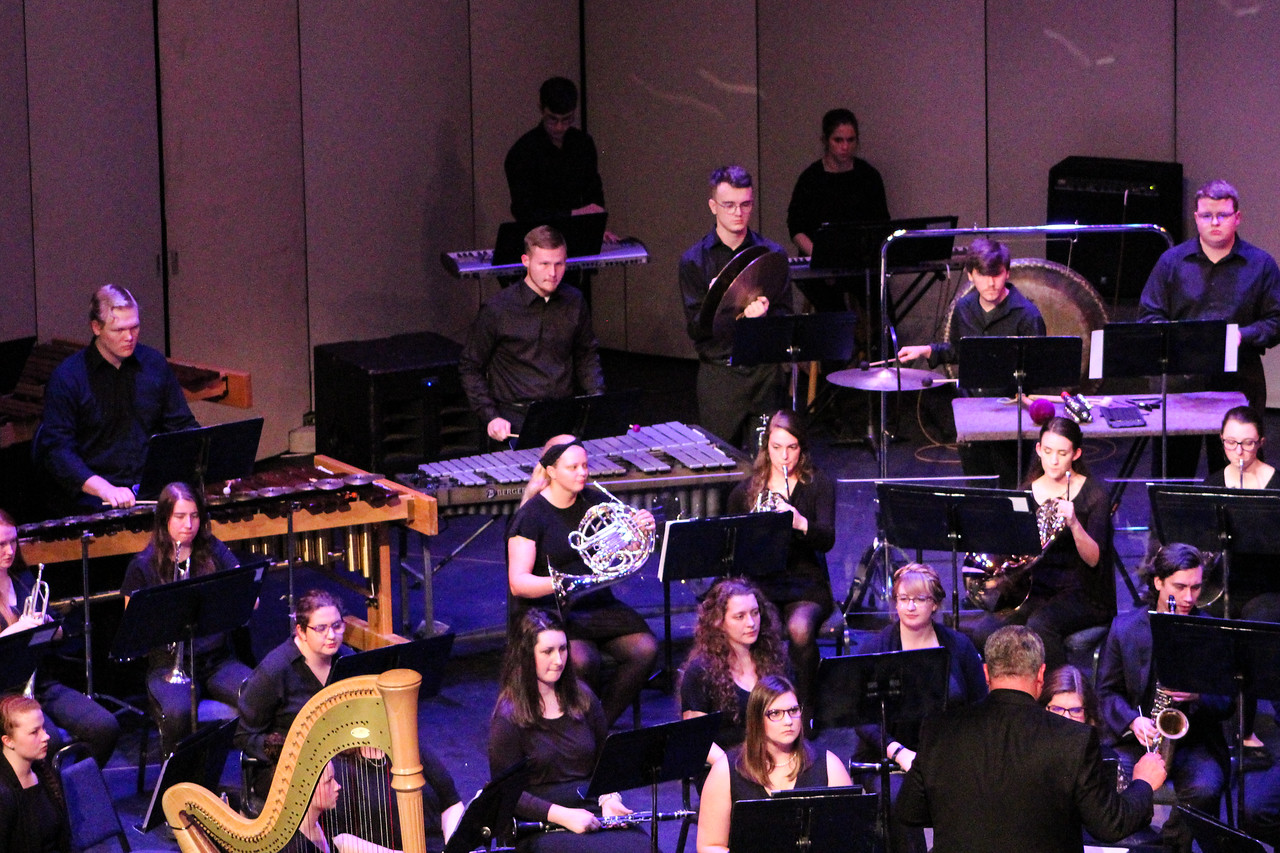 Symphonic Band
The Symphonic Band is a large wind ensemble open to any OBU student. The ensemble presents a full concert in the spring and is a terrific venue for many non-music majors to continue performing in a quality wind ensemble.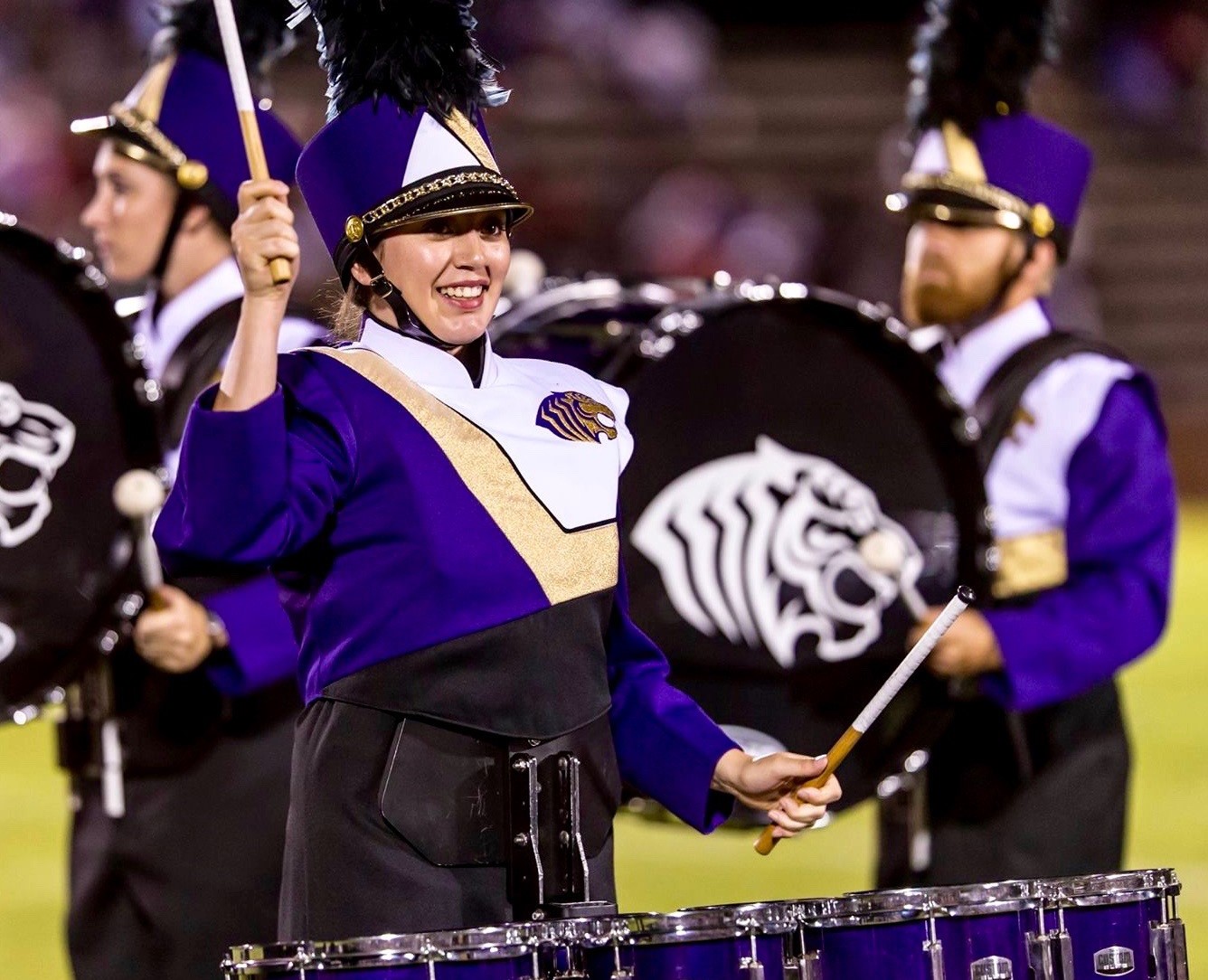 Tiger Drum Line
The Tiger Drum Line performs with the Marching Band at home football games, local parades, and in exhibition at marching band competitions. The ensemble rehearses just two afternoons per week, and instead of being competitive, draining, and time-consuming like many high school drum lines, the Tiger Drum Line has fun entertaining audiences. It plays great music and takes performing seriously, but in a relaxed and enjoyable environment.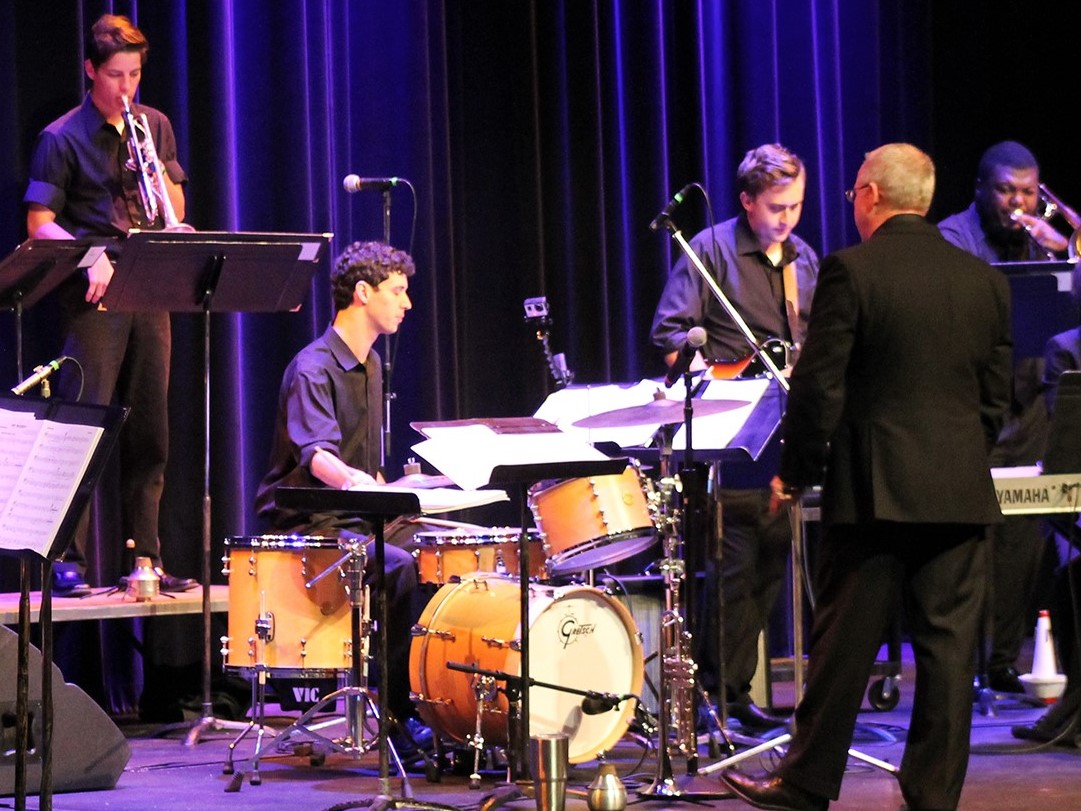 Jazz Band and Jazz Combo
The Jazz Band meets in both the fall and spring semesters and includes a large rhythm section of drum set, vibraphone, and auxiliary percussion. The group presents concerts of swing, samba, rock, Latin, and funk styles, as well as tunes for small combos of quartets and quintets. Jazz Band and Jazz Combo are the perfect outlet for percussionists to apply what they learn in drum set lessons to real-life performance situations.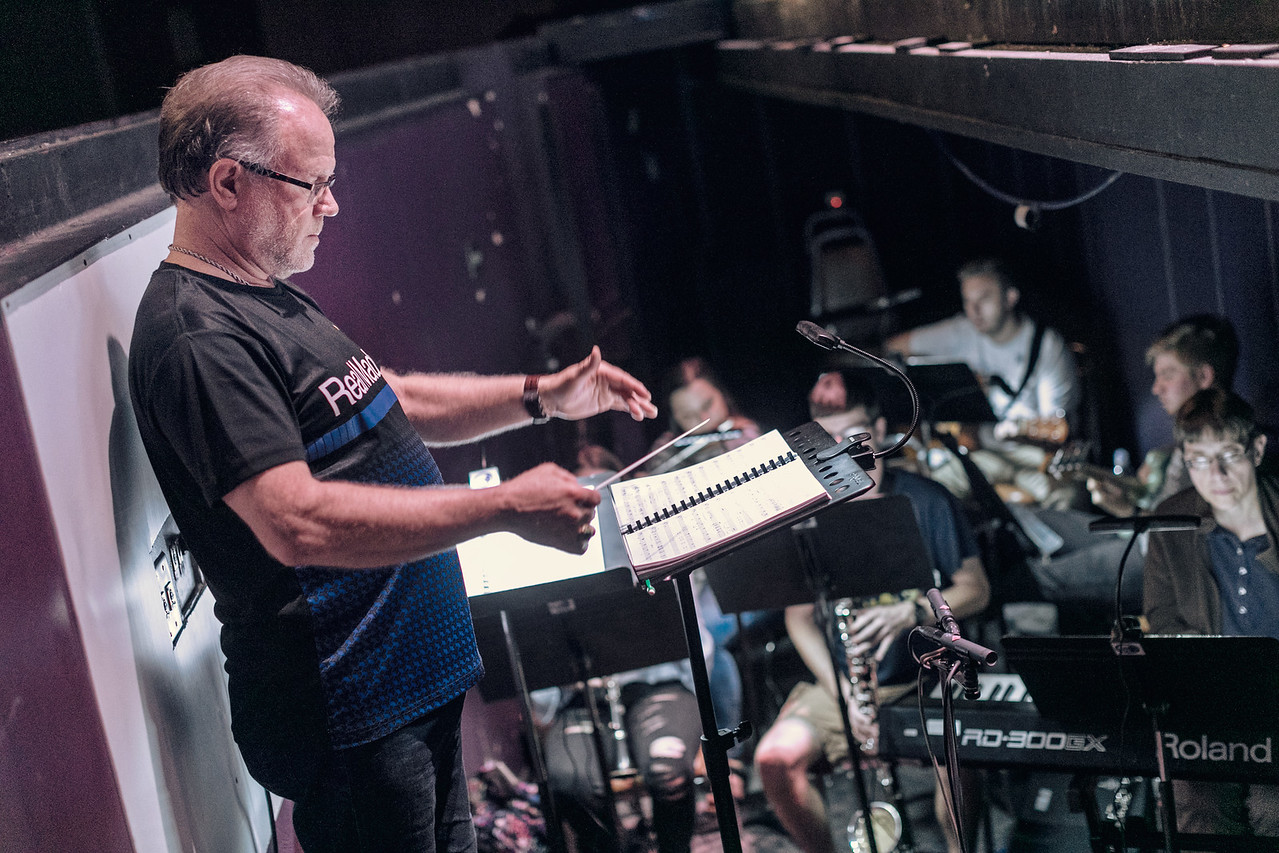 Musical Theatre Orchestra
Percussionists use their percussion and drum set skills performing in the orchestra pit for musical stage productions. Each spring, the Musical Theatre Workshop presents a fully staged Broadway musical, such as Guys and Dolls, The Drowsy Chaperone, Seussical the Musical, The Sound of Music, Thoroughly Modern Millie, My Fair Lady, Godspell, Shrek: The Musical, Footloose, and Fiddler on the Roof.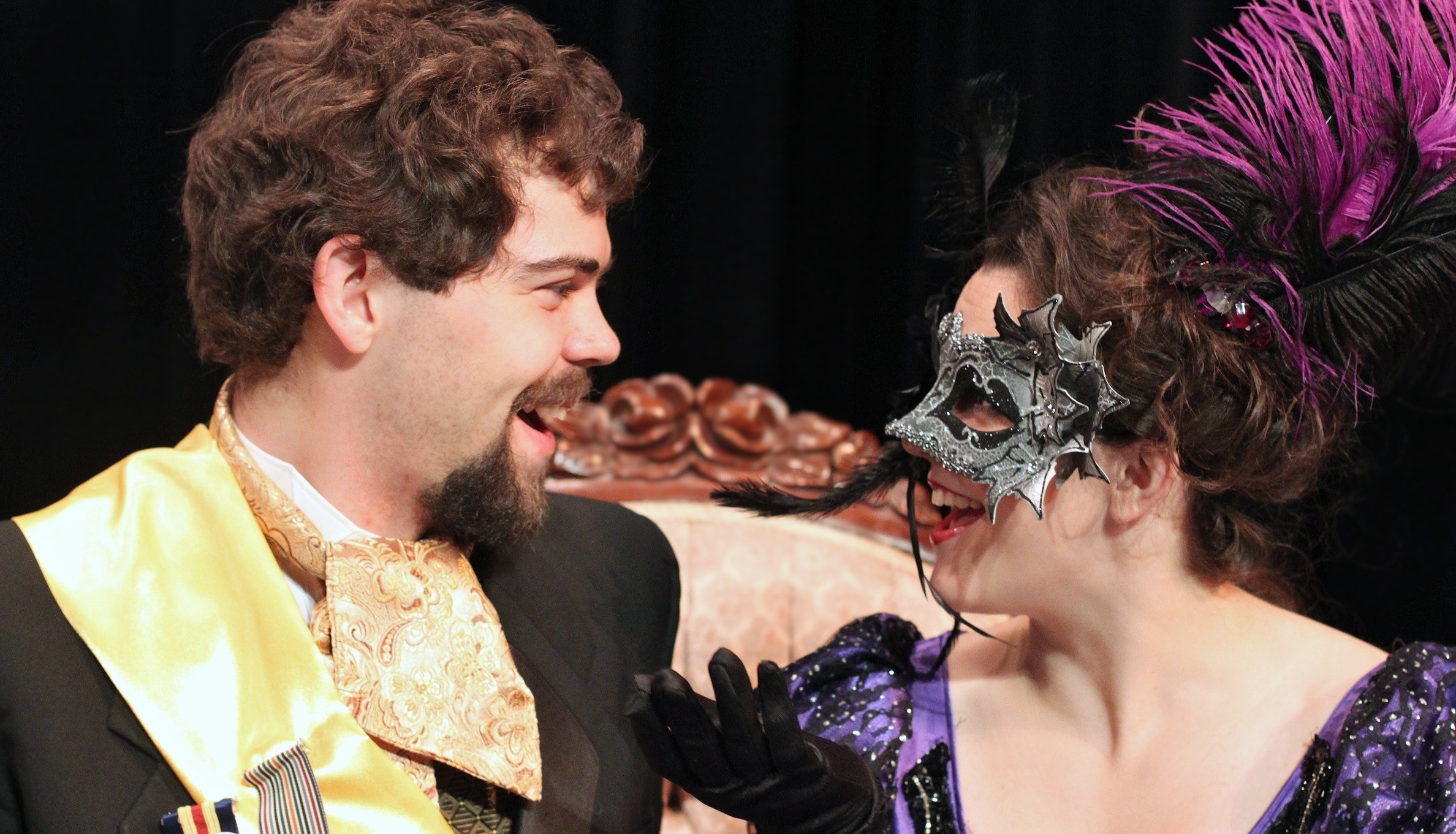 Opera Orchestra
Percussionists have the unique opportunity to use their classical percussion training in action by performing in the orchestra pit for operatic productions. Each fall the Opera Theatre Workshop presents a fully-staged opera, such as Mozart's Don Giovanni and The Magic Flute, Puccini's Gianni Schicchi, Gilbert and Sullivan's Pirates of Penzance and The Mikado, and Menotti's Amahl and the Night Visitors.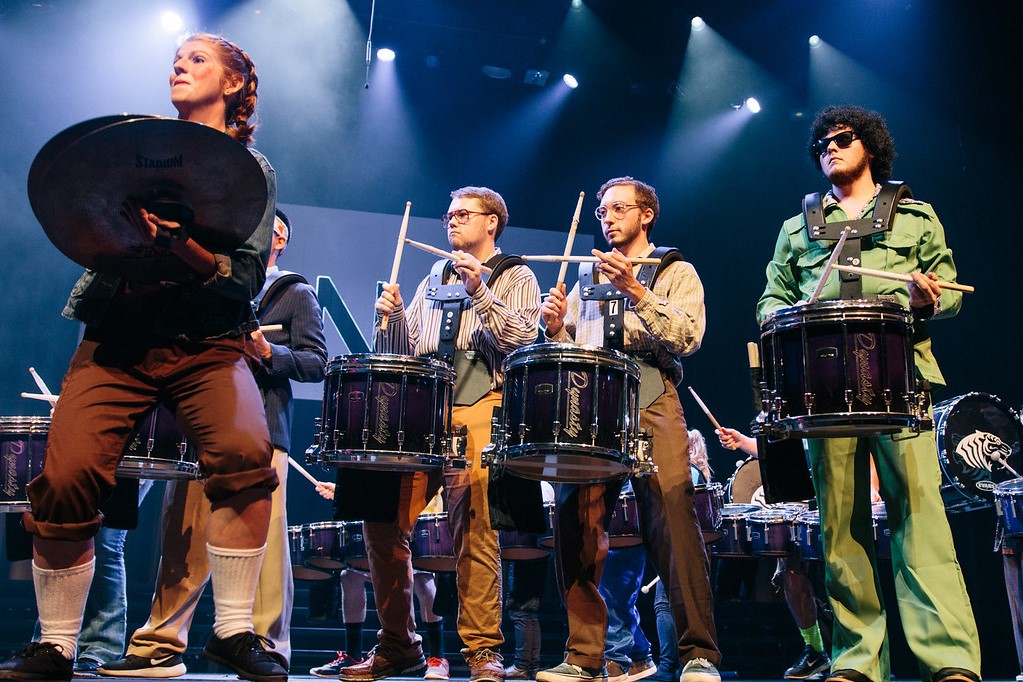 Tiger Blast
Tiger Blast is a group similar to the Broadway drum line show Blast! that often involves the Tiger Drum Line and Percussion Ensemble. The group performs for thousands of people at Tiger Tunes in the fall and presents performances complete with light shows, sound systems, fog machines, keyboards, bass and guitars, color guard, and usually multiple drum sets.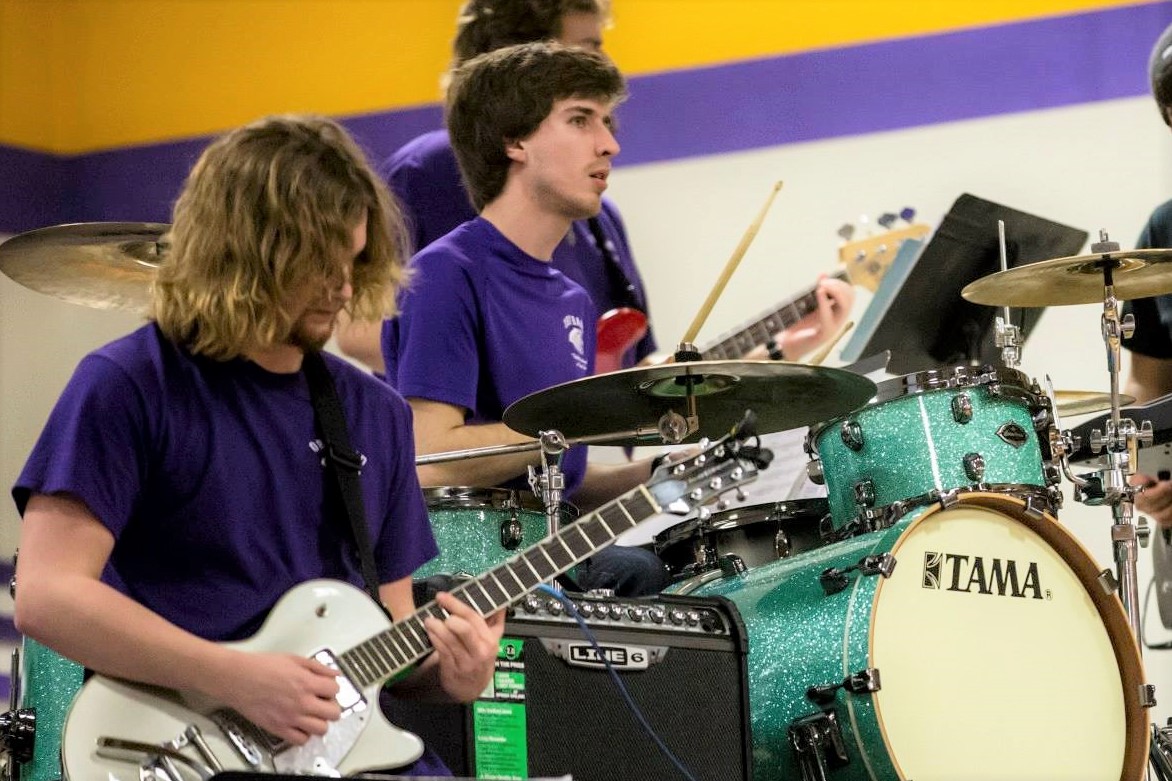 Tiger Jam
The Tiger Jam Basketball Pep Band is a select group of paid musicians that performs at home basketball games during the spring semester. Members are chosen by invitation and audition from the Marching Band membership and performs at regular season and conference tournament games. Tiger Jam raises Tiger Spirit at home basketball games and offers drum set students a chance to support the basketball teams and entertain Tiger fans.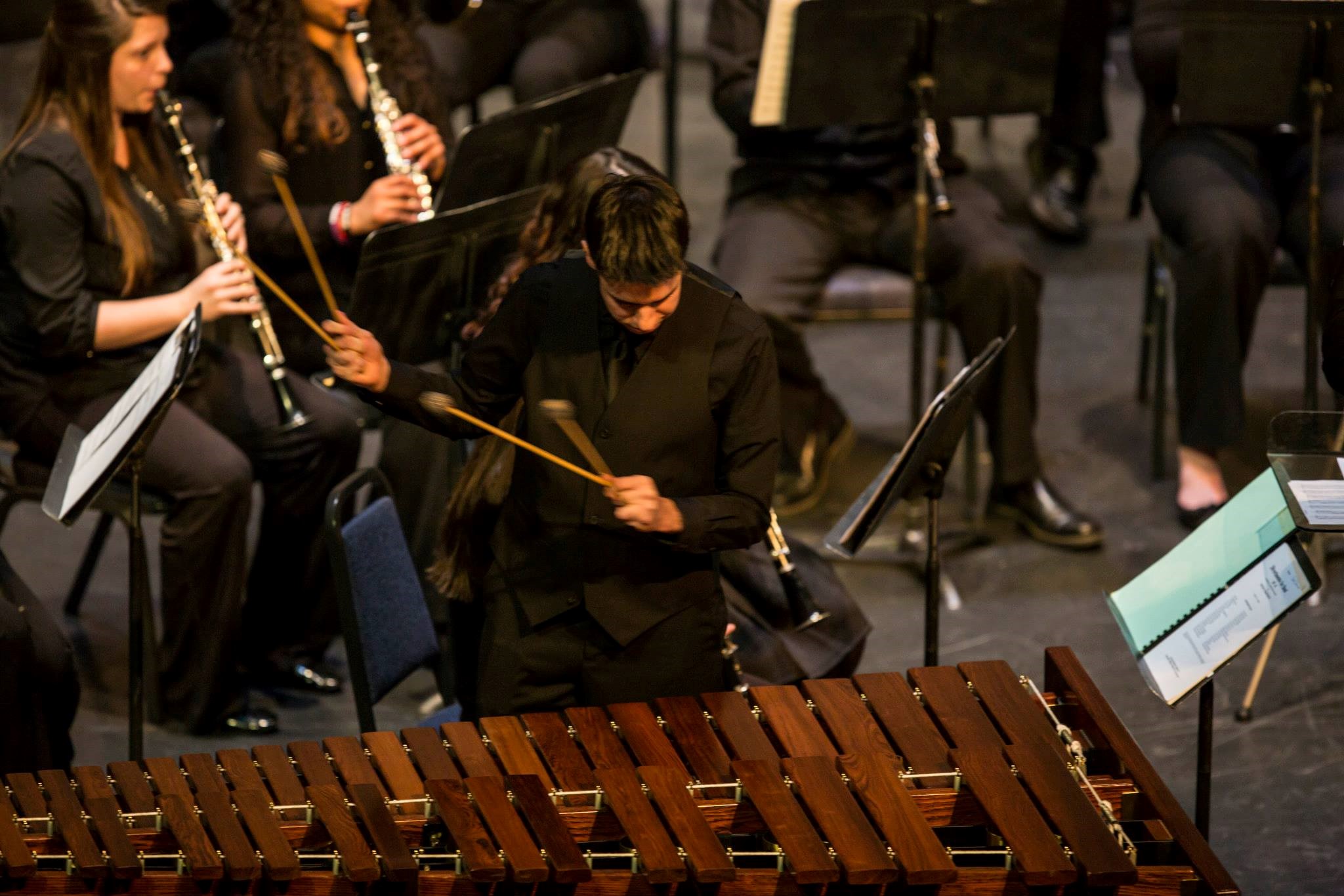 Concerto Competition
Each fall, Ouachita hosts the prestigious Francis and Mary McBeth Instrumental Concerto Competition. The top three finalists receive cash prizes, and the winner performs their concerto with the Wind Ensemble in the spring.
Festival of Christmas Orchestra
The Festival of Christmas is Ouachita's annual Branson-style holiday stage show. This elaborate production features singers, dancers, and a live pit orchestra performing sacred and secular arrangements of Christmas favorites.