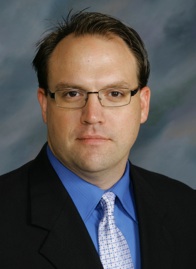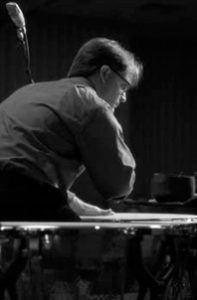 Contact Dr. Lewis:

lewisr@obu.edu
870-245-5421
Mabee Fine Arts 201

410 Ouachita Street
OBU Box 3670
Arkadelphia, AR 71998
Dr. Ryan C. Lewis is Associate Professor of Percussion at Ouachita Baptist University where he teaches Applied Percussion, Percussion Techniques, and Music History courses. He also directs and arranges for the Percussion Ensemble, Tiger Drum Line, and the Beginning and Advanced Steel Drum Bands.

Previously, he served on the music faculties of Claflin University, the University of South Carolina, and Florida State University, where he directed the Caribbean Steel Drum Ensemble. Lewis received recognition for outstanding undergraduate teaching at the University of South Carolina and was awarded "Teacher of the Year" honors as a public school General Music Teacher in Florida. Recently, he received a National Endowment of the Arts grant to create a community steel band for underprivileged youth in Arkansas.

Lewis holds a Doctor of Musical Arts degree in Percussion Performance from the University of South Carolina, a Master of Music in Percussion Performance from Florida State University, and a Bachelor's of Instrumental Music Education from Furman University. His primary teachers include Scott Herring, John W. Parks IV, Gary Werdesheim, Leon Anderson, Jonathan Haas, and John S. Beckford.

An active member of the Percussive Arts Society and College Music Society, Lewis is a past President of the Arkansas Chapter of the Percussive Arts Society and serves on the Scholarly Research Committee. He has served on the faculty at the Bob Becker, University of Delaware, and Xylophest ragtime xylophone workshops and currently serves on the faculty of the Total Percussion Camp at Southern Illinois University-Edwardsville.

Lewis has appeared with So Percussion, Third Coast Percussion, Bob Becker, 9 Horses, John Harbison, Smokey Robinson, Mannheim Steamroller, Afro-pop guitarist Habib Koité, and Chinese zheng-master Haiqiong Deng at Carnegie Hall. He has presented solo and chamber performances at Percussive Arts Society International Convention, College Music Society National Convention, Eastern Trombone Workshop, and Bob Becker Ragtime Xylophone Workshop. Lewis performs with his own piano-percussion group, Duo Matre, and flute-clarinet-percussion group, Trio di Risata. He has premiered works by Joe Brent and John Dickinson and commissioned new chamber music works by Elliott Cole, Baljinder Sekhon, II, John Hennecken, and Joe W. Moore, III. Lewis has appeared with steel pan virtuoso Liam Teague, Supernovas Steel Orchestra, and Sforzata Steel Orchestra in Trinidad and Tobago.

Former Principal Percussionist of the Spartanburg Symphony Orchestra, Lewis has performed as timpanist-percussionist with many professional symphony orchestras and under the direction of maestros Keith Lockhart, David Zinman, and Leonard Slatkin. He has performed with the symphonic and opera orchestras of the Aspen Music Festival and the Rome Festival of Italy, as well as the Arkansas Symphony Orchestra, South Carolina Philharmonic Orchestra, Augusta Symphony Orchestra, Charleston Symphony Orchestra, Greenville Symphony Orchestra, Columbus Symphony Orchestra, Tallahassee Symphony Orchestra, and many others.

An expert on celebrity percussionist George Hamilton Green, his scholarly activities include published articles in Percussive Notes, research presentations at Percussive Arts Society International Conventions and College Music Society National Conventions, and a curated special exhibit at the Rhythm Discovery Center and Museum. He is author of the music appreciation textbook MusiConnections from Great River Learning Publications and a forthcoming biography of George Hamilton Green. Currently, Lewis serves as the Chair of the OBU Music History Department and Coordinator for the interdisciplinary Music Appreciation courses.

Lewis frequently presents clinics, master classes, and guest lectures at music educator conferences, high schools, and universities centering on beginning percussion, fundamental techniques, world music cultures, hand drums, jazz drum set, symphonic performance practice, historical aspects of percussion instruments, free improvisation, and ragtime xylophone improvisation.

Lewis is an Artist-Educator for Dynasty/Bergerault, Black Swamp Percussion instruments, Innovative Percussion sticks and mallets, Evans drum heads, and Sabian cymbals.

Lewis reads science fiction-fantasy novels rather slowly and plays racquetball rather poorly, but manages to cook rather decently. He and his wife live in Arkansas with their children and dog.