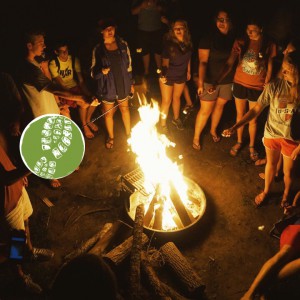 Recommended packing list for the Freshman Outdoor Orientation Trip:
Masks - Masks MUST be worn while traveling in vans which we will do each day (they are optional at other times) *
Shorts (quick drying if possible)
T-shirts (breathable or quick drying are more comfortable)
Light jacket or long sleeve shirt
Pants
Undergarments
Socks (dry-fit or wool is optimal)
RAIN JACKET!! *
1 pair of tennis shoes or closed toed hiking shoes (dry) *
1 pair sandals, river shoes, or old tennis shoes (wet)(flip-flops not acceptable for daily activities) *
Hat (optional)
Headlamp or small flashlight *
Swimsuit/s *
Sunscreen
Bug spray
Sunglasses (optional)
Reusable water bottle(s) (2-1 liter bottles is best) *
Toiletries (there are showers at the campsite for daily use)

Soap
Shampoo
Deodorant
Tooth brush/paste
Glasses/Contacts (if necessary, may want to bring extra pair as well)
Medicine (headache, anti-histamine, prescriptions*)
Towel

Sleeping Bag and/or Sheet (summer camping can be warm, so a cool sheet is nice on top of your sleeping bag)*
Sleeping Pad (optional)
Pillow (optional)
PB&J: Pen, Bible, Journal *
Backpack for carrying things throughout the day like water bottle, lunch, PBJ, etc.
Hammock (optional)


In addition to tents, food, cooking gear, and tubing/climbing equipment we'll provide the following for those that need it. If needed, check the spot on the registration form. If you have already registered then email Shane Seaton about your needs.
Sleeping bag
Sleeping pad


Note: The above are recommendations. In the world of camping, reusing the same shirt for a few days/weeks is always an option :) Items made out of synthetics (UnderArmour, Capilene, nylon, etc) will dry faster when wet so these are great for getting wet.

The items marked * are one's that you should not ignore because it could greatly impact your comfort, health, or ability to participate.