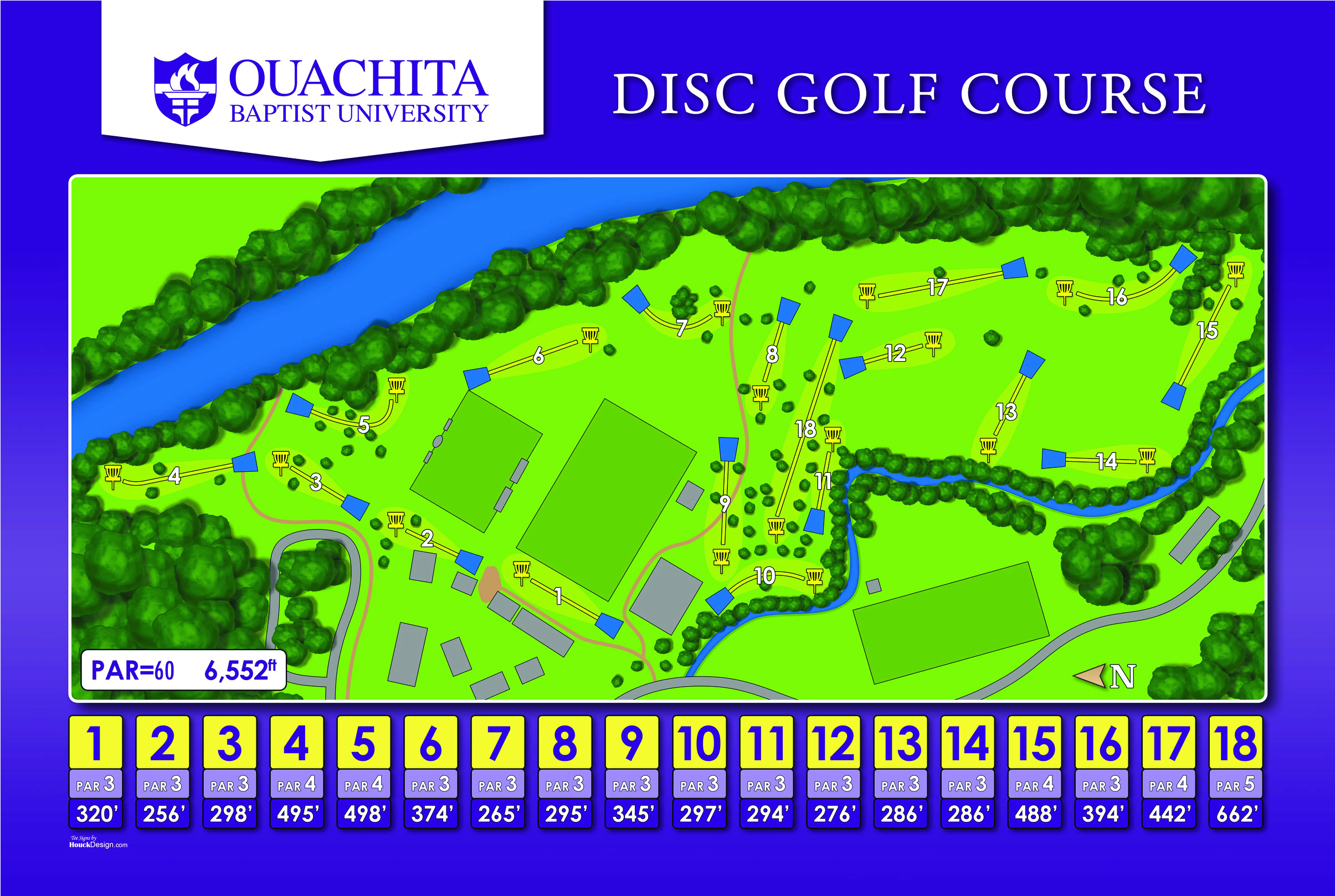 Course Description
The 18-hole Ouachita Disc Golf Course is open to all. Enjoy our course and thank you for visiting Ouachita Baptist University.
Our course is mostly flat and moderately wooded. It is a great use of the available trees. A fairly open course which makes it different from other courses in the area. New signs and updates completed January 2021.
Thin fairways are mowed year-round. Everything else is grown for hay and cut several times a year so a chance that it will be tall from May to September. Best season is October to early April.
Hole 1 Tee Box is located by the Crews Athletic Pavilion on the North End of Campus. Parking is available at this location.
Ouachita students, faculty, staff, and families can rent disc sets for FREE from the CRAG in SPEC (Monday-Thursday, 4-8 p.m.) or the Student Development Office during business hours.
Notice: Due to construction in the area, the disc golf course is limited use right now. We now have a 9-hole course using Holes 2-10. Park at the Ouachita Soccer Complex and start from there.
For more great courses in the area, check out the following courses:
Arkadelphia Youth Sports Complex (5-minute drive)
DeGray Lower Lake (10-minute drive)
DeGray Lake Resort State Park (20-minute drive)