Rental Center
Outfitting your next outdoor event is our goal. We are here to help with your weekday, weekend, or extended outdoor adventure. Equipment can be rented and dropped off at the CRAG in SPEC (see map below).
The goal of the OBU RecLife Rental Program is to offer quality gear at an affordable rental price. This gives our community the opportunity to get outside without the expense of purchasing gear. We recommend renting gear because it allows community members the opportunity to determine if they like an activity before investing in the purchase of gear. It also allows community members the opportunity to try different types of gear before purchasing.
Hours of operation: Monday-Thursday 4-8 p.m.
Due to the limited hours for pickup and dropoff we offer a deal on weekend rentals. Rent over the weekend from Thursday to Monday and we will only charge you for the time you are using the equipment.
Regarding canoes, kayaks, and paddleboards, we have universal racks that will fit on any vehicle and straps to secure the vessel. These are included in the rental fee.
Prices and Policy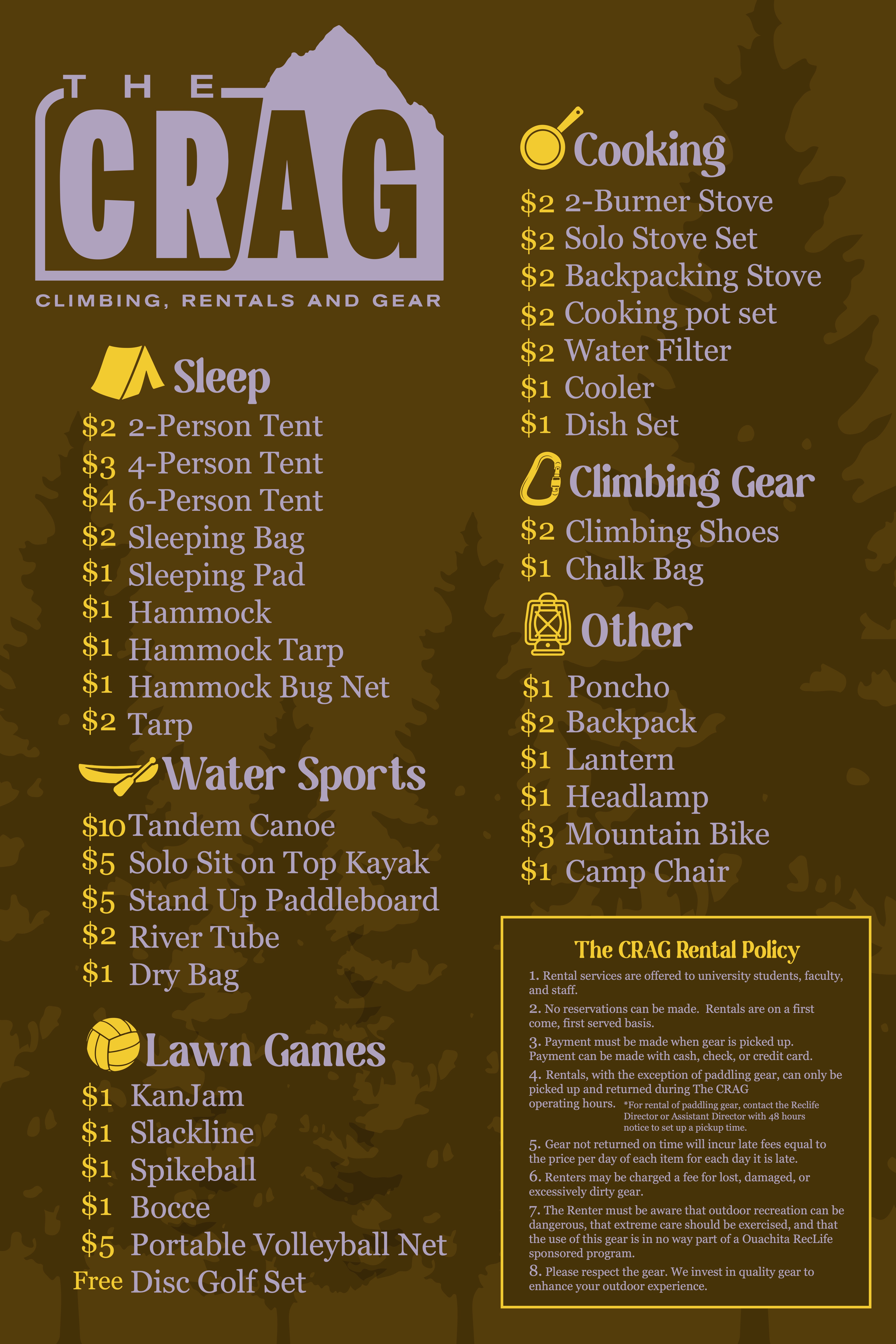 Rental Locations