blog
Behind the names: Flippen and Perrin may not be who you think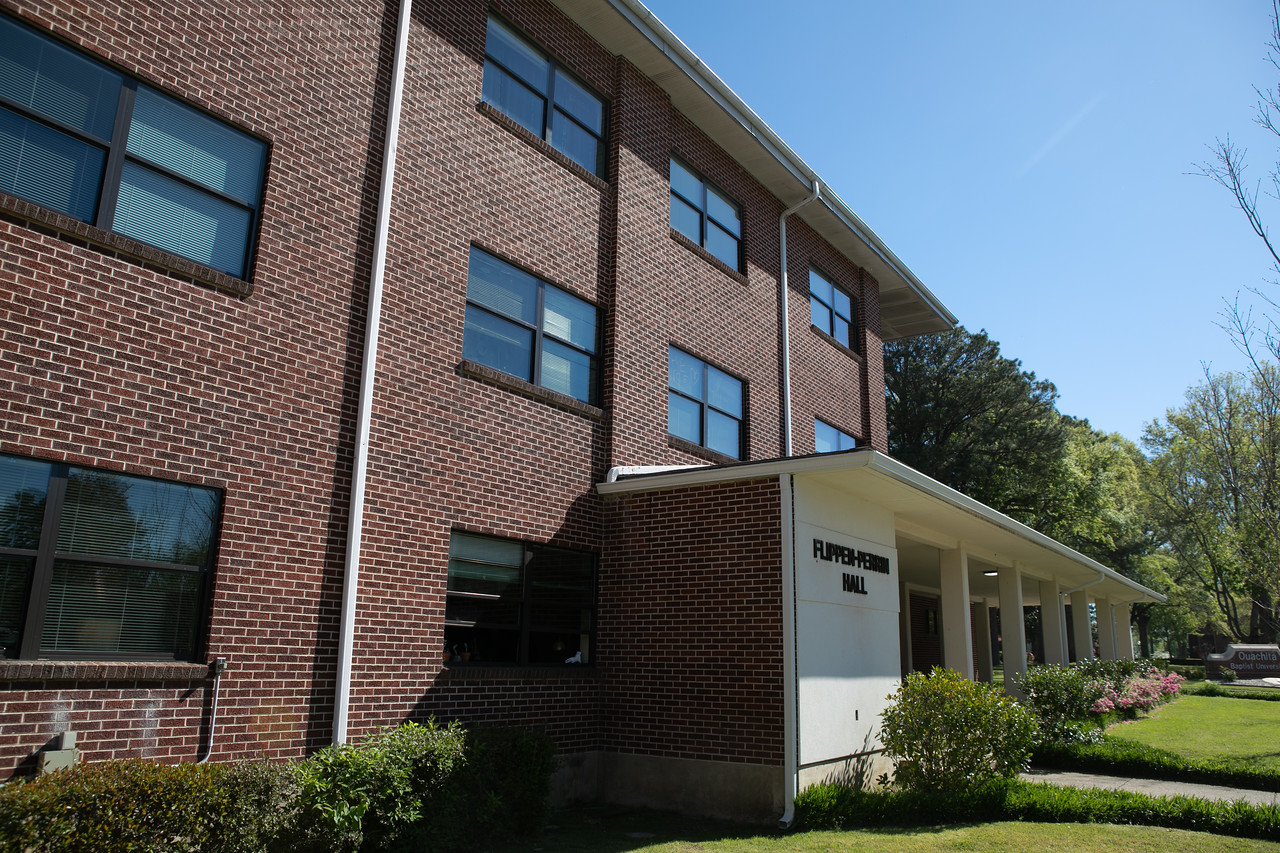 December 04, 2018 - Rachel Gaddis
It might be surprising to learn that the residence hall that has housed Ouachita freshman men for the past 10 years does not actually bear the names of two men or even one, but of a lady: Mrs. Jane Conger Flippen Perrin.

In the fall of 1891, Jane Flippen was a student walking the grounds of then Ouachita Baptist College, the same college where her uncle, Dr. John William Conger, was serving as Ouachita's first president. The Ouachita campus of Jane's day was very different. There were very few buildings on campus, especially after the Institution Building—the original structure of the campus—had burned the previous year. Jane was fortunate enough to begin classes in a new academic building, the Main Building that everyone was beginning to call "Old Main," which was hardly a year old at the time. (This is the same Old Main that was struck by lightning and burned to the ground in 1949.)

When Jane arrived on campus as a freshman, Ouachita had been established just a few years earlier. The year 1886 marked 30 years after the American Civil War, and money for Ouachita's buildings and programs was still hard to come by. It's likely that Jane heard her Uncle, "Dr. Jack" as he was commonly known, talk about Ouachita's financial struggles as well as his hopes and dreams for Ouachita's future.

After graduating from Ouachita in 1894, Jane married Alexander Perrin and settled in a suburb of New Orleans. While they had no children, Mr. and Mrs. Perrin were very active in their community. Mr. Perrin was a livestock broker, plantation owner and real estate developer, and Mrs. Perrin was a leader in 43 clubs in and around New Orleans, serving as an officer in many of them. For five years, Mrs. Perrin also had a radio program on WSMB in New Orleans, and at one time she was a proofreader for McClure's Magazine. She also reportedly wrote for Hollywood.

Along with her career and community work, Mrs. Perrin had a heart for young people. She paid for and traveled to Europe with 21 young people who otherwise would not have been able to go.

On June 29, 1962, Mrs. Perrin died at the age of 88. In her will, Mrs. Perrin left Ouachita nearly one million dollars—the largest gift Ouachita had ever received at the time—in memory of her uncle and Ouachita's founding president, Dr. Conger, and her husband, Mr. Perrin. The very same year, Ouachita's Board of Trustees voted to use Mrs. Perrin's gift to build a new residence hall. Perrin Hall was completed in 1964, and a hallway was built to connect Perrin to a neighboring dorm. The two were renamed Flippen-Perrin and served as a women's dorm for more than 40 years. In 2009, Flippen-Perrin was converted to be the freshman men's dorm, as it still is today.

Perhaps it was her memories of those difficult times in the late 1800s, her love for her uncle and college or both that led Mrs. Jane Conger Flippen Perrin to give her life in service to others. Her generosity left a legacy that has impacted generations of Ouachita students.


By Rachel Gaddis, a 2016 Ouachita graduate, serves as editorial coordinator for Ouachita's Department of Communications & Marketing.