blog
20 questions to consider during Rush Week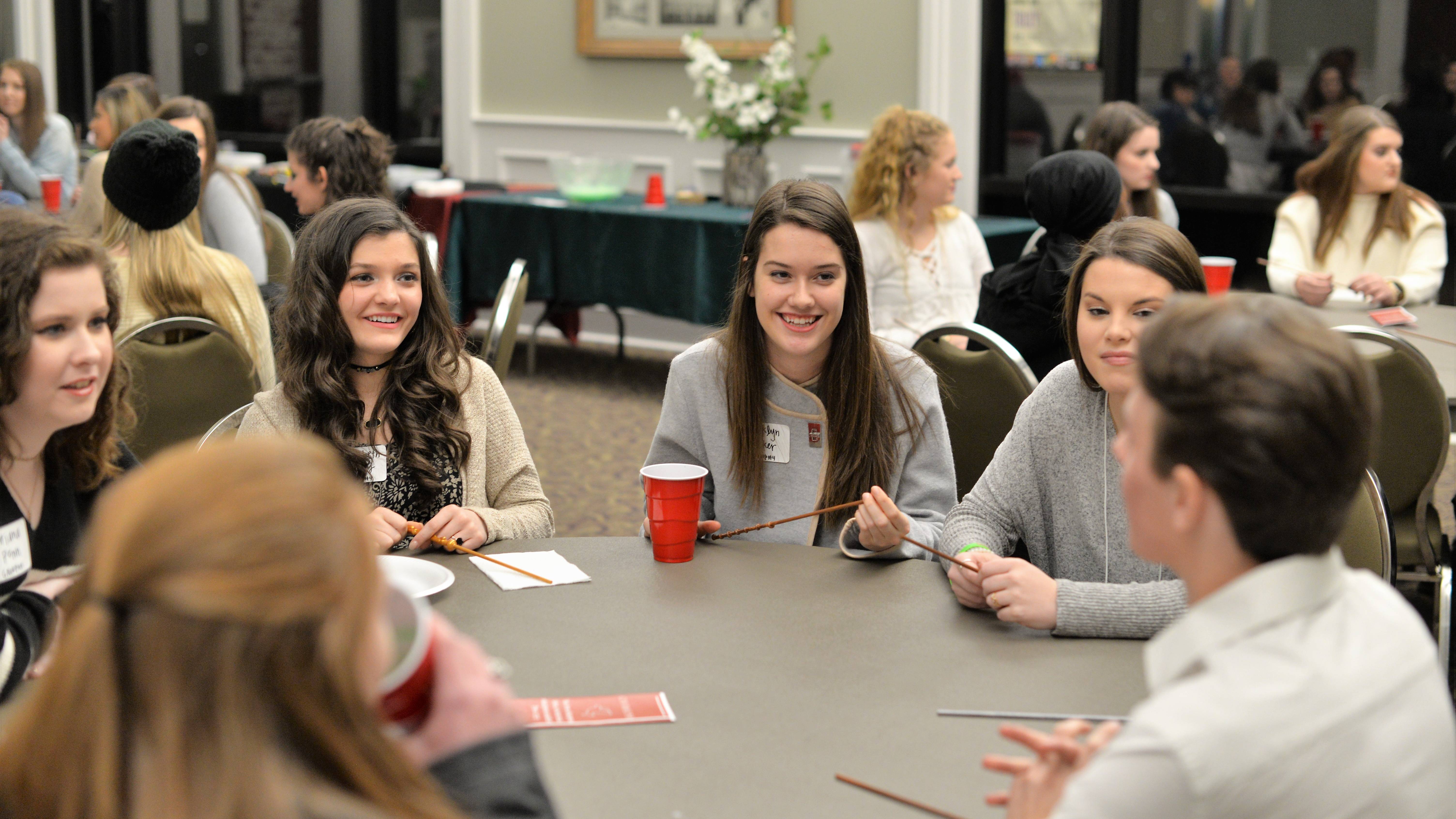 January 10, 2019 - Phoebe Huff
It's almost here—Rush Week! I feel like all I could think about my first semester freshman year was whether or not I should join a club. I did know that I wanted to find out as much as I could about the clubs before I made my decision. That is exactly what Rush parties are for! They help you to get to know the clubs and talk to members to see where would be a good fit for you.

Here are a few questions that may be helpful to ask social club members during Rush and as you consider a place that is right for you.
What were you looking for when you rushed and pledged?
Why did you join this club?
Are you able to be involved in your club? Are there leadership positions?
How much does it cost, or what should I expect to pay for?
Do your club activities keep you from being involved in other ways on campus?
How is being in a social club different than other activities on campus?
When are times you have been most grateful for your sisters/brothers?
What some of your best memories in your club?
In what ways do you feel your club has impacted your college experience?
How do you feel about the size of your club? Did that play into your decision-making?
How would you describe the relationships you have with other members?
What does the weekly time commitment look like for you?
What do you actually do in the club? What is a typical week, and a busy week, like?
What would I potentially be missing out on if I did not join a club?
What are your favorite activities to do with your club?
How has being in a club challenged you?
How have you grown spiritually?
How does your club give back to the community?
What advice would you give to someone to improve their social club experience?
How do you think being in a social club will impact you after college?

Now, remember, you do not have to ask all of these questions, but they may be good for you to keep in mind as you go through Rush. Being in a club is fun, and being an "indie" is amazing, too. Rush is just for you to figure out what is right for you. I had no clear picture what I wanted in a club, or if I even wanted to be in a club. As the week went on, the choice became clear to me, and my decision at the end of the week was so simple. Happy Rushing!


By Phoebe Huff, a junior mass communications major from Jonesboro, Ark.