blog
Uniquely prepared
Appreciating my multifaceted Ouachita education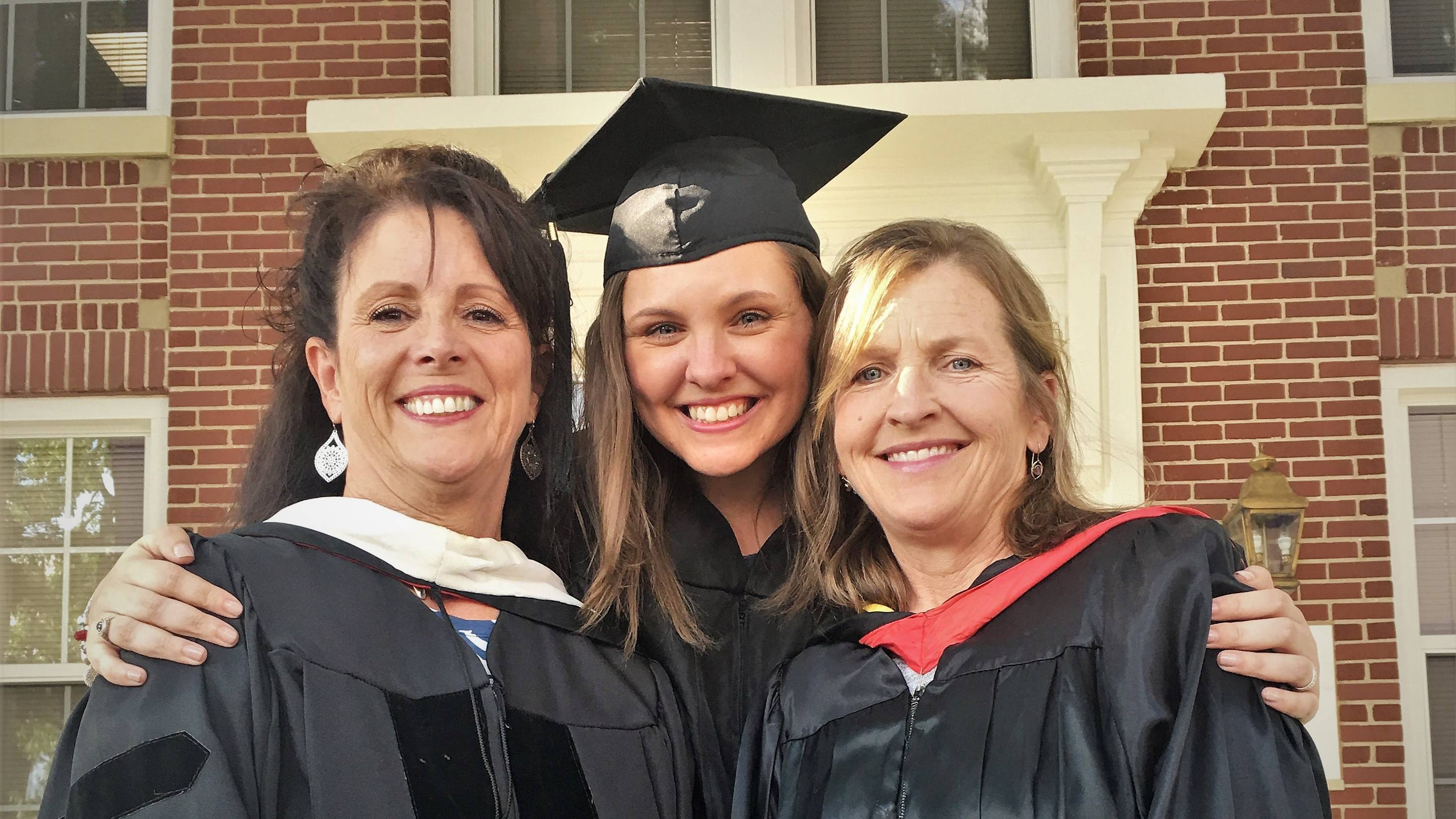 January 22, 2019 - Haley Jo Wesson
My precious Ouachita—I wish I could put into words how special my four years at Ouachita truly were. It was an exciting time of learning and growing my relationship with the Lord. As I have exited "the bubble" and entered graduate school, I cannot help but be so thankful for all the ways that Ouachita prepared me.

I am currently pursuing a master's degree in speech-language pathology and will graduate in May of 2020. Although there are many ways that Ouachita prepared me for graduate school, I will focus on three different types of opportunities that, after attending Ouachita, I don't think can be found anywhere else!

The first way that I feel Ouachita prepared me was the opportunities the communication sciences & disorders department offers its students. Ouachita's CMDS program is top notch! Throughout my time at Ouachita, I gained over 140 hours of hands-on practicum working with clients ranging from ages 4 to 64. That is unheard of in the grad school world! More importantly, I was mentored and shaped into the student clinician I am today thanks to Dr. Nancy Hardman and Mrs. Carol Morgan. This program allowed me to gain experience that made the transition to graduate school easy.

The second way that Ouachita uniquely prepared me was the opportunity to serve in student organizations. Ouachita was the place where I was stretched to become a leader, to find new ways to serve and to glorify the Lord in everything. I found that Ouachita offered many amazing, diverse options to lead and serve in a variety of clubs and organizations, and I later found myself serving as president of the Ouachita Student Foundation (OSF) my senior year. Through my experiences in OSF, the EEE women's social club, the National Student Speech Language Hearing Association and the Big Brother/Big Sister program, I now know what a life of serving looks like, and I get to carry that out in my graduate program today.

The third way that Ouachita prepared me for graduate school is through the opportunity of knowing what true community is. My four years at Ouachita mean so much to me because of my education and my organizations, but one more thing I will forever cherish is the people! I experienced true community for the first time while at Ouachita. I gained friendships and mentors that I will cherish for the rest of my days. Through seeing what true community looks like, I have had the opportunity to seek that out outside of Ouachita. For graduate school, I moved to a different state where I didn't know a single soul, and six months later I can proclaim the faithfulness of Jesus giving me a sweet community here.

I could go on and on for days about all the ways that Ouachita prepared me! I am forever grateful for the best four years of my life.

By Haley Jo Wesson, a 2018 communication sciences and disorders graduate from Hot Springs, Ark.