blog
Women's Rush outfit guide
Ideas to help you show your style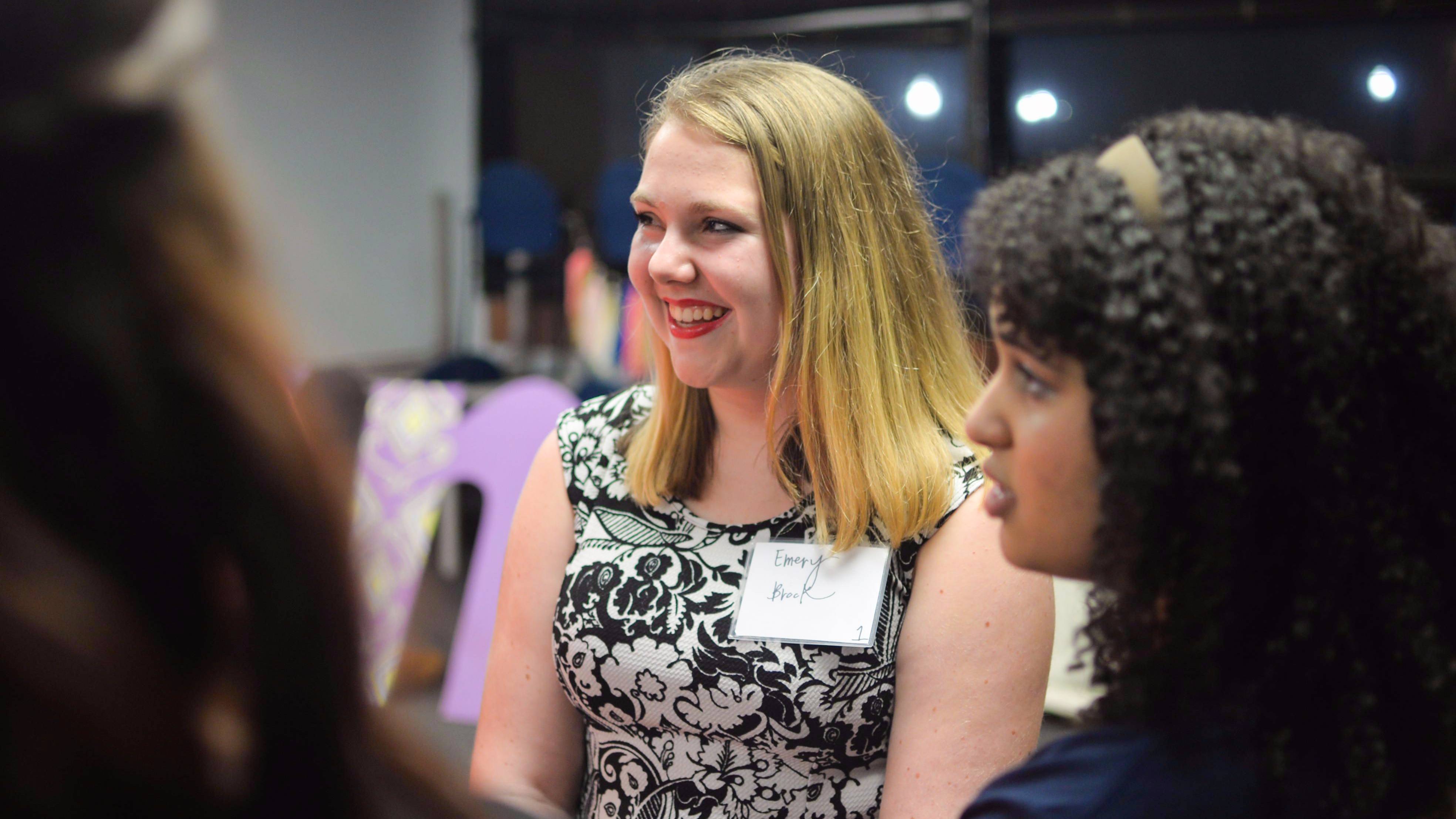 January 11, 2019 - Tiffany Lee
Rush is my favorite week of the year! Freshman year, it brought me many new friends, and I found a new club home. The last two years, I have been on the other side of rush, which has led me to, again, meet new people. I've also had the chance to invest in the lives of younger women who I may not have met otherwise.

Girls, although Rush Week is super fun and exciting, it can also be kind of stressful – from choosing outfits to wanting to ask the right questions to making the right decision on "pref" night. Some of the best advice ever given to me was: when going through rush, look at the pledge class who would be above you. You will be with them the most time, so go with the club where you feel the most comfortable with those girls!

I could talk rush advice all day, but my main job for this blog is to help you get rid of that one big stresser: outfits! Finding the perfect outfit for the big week can be hard as you search for all neutrals; you want to make sure you follow the dress guidelines for each night. (PSA: Neutrals are defined as colors that clubs have not used, which includes black, white, purple, gray and tan.)

The first night, Tuesday, is so exciting – and nerve-wracking! Luckily, you get to wear a T-shirt and jeans. My advice is to let your personality shine that night. This is the one night you have the chance to stand out just by wearing a T-shirt. Throw in accent pieces that separate you. Whether it's a cheetah print cardigan, star print jeans, fun shoes or a denim jacket, let your style SHINE!

As a club member and "rusher," I think being on the other side of things that first night is almost more stressful than being the "rushee" because we meet so many amazing girls, and sometimes it can be hard to put a face and name together. After meeting 200 girls, I always remember a fun cardigan or the fun print shoes.

Wednesday night is easy because the guidelines are jeans and a cute top! I have seen so many things done this night. From a plain sweater to a T-shirt with a blazer over it, the options are endless, ladies! Do you, and everyone will love you. Yes, outfits are fun, but this is the night to really focus on meeting girls and getting to know more about the clubs.

Thursday night is a little tricky. This night you can dress a little bit nicer, but the opportunity here is that you could do many different things. I remember I wore a romper with tights and booties this night, and I felt so confident in my outfit choice! Definitely wear something that represents your sense of style and that lets club members get to see you. A few fun ideas for this night would be a semi-casual jumpsuit with a jacket or turtleneck, a sweater paired with a skirt and booties, flare jeans and a cute top, a casual dress with jacket and booties, leather pants or dark jeans or an outfit you would wear to church on a Sunday morning.

Friday night, the final night – finally! Dress to impress! A nice dress or a nice jumpsuit with heels or dressy booties is perfect. And, goodness, are the clubs excited to see you!

Outfits are a fun, sometimes stressful, part of rush, but, honestly, they are the least important part. Club members want to know you and want you to find your home just like we did! We might remember a cute sweater or the fun shoes, but that does not determine who gets in what club. Remember that God has a plan for each and every one of you, and we are praying for y'all constantly. Good luck at rush, and have a blast!


By Tiffany Lee, a senior mass communications major from Benton, Ark.