blog
Celebrate Black History Month
28 books for 28 days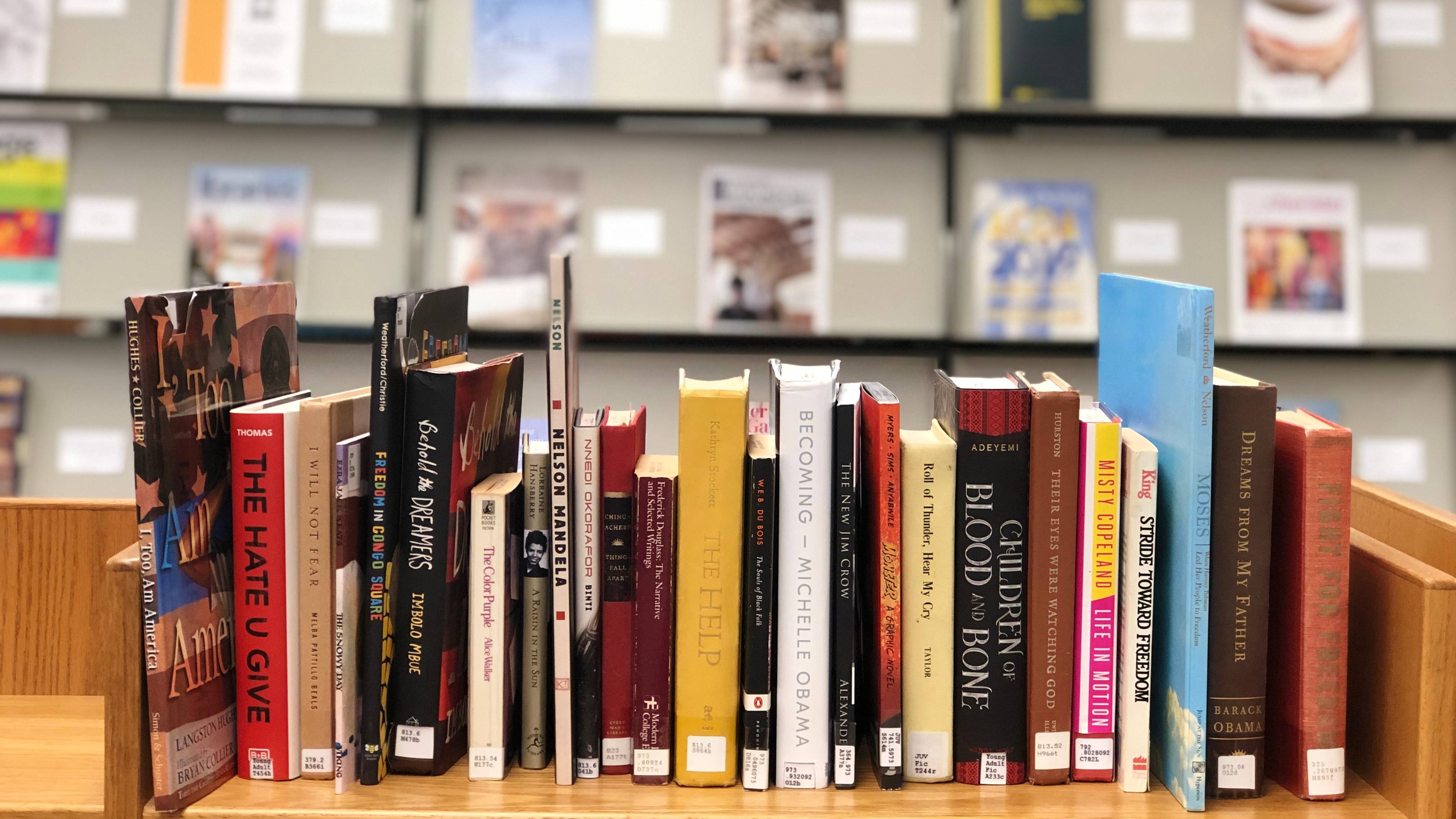 February 01, 2019 - Autumn Mortenson
Celebrate Black History Month by exploring one or more of these 28 classic and award-winning must-reads that honor the lives of black Americans, authors, artists, political figures and characters that have changed our world.

For each day of February, the Riley-Hickingbotham Library will feature a book in the Library and on our social media outlets (Facebook and Twitter @ouachitalibrary). To learn more about the books and their authors, follow our social posts on their featured day, or check-out the book following its day on-display in the Library.
February 1: "I, Too, Am America," by Langston Hughes, illustrated by Brian Collier.

February 2: "The Hate You Give" by Angie Thomas.

February 3: "I Will Not Fear: My Story of a Lifetime of Building Faith Under Fire" by Melba Beals.

February 4: "The Snowy Day" by Ezra Jack Keats.

February 5: "Raisin in the Sun: A Drama in Three Acts" by Lorraine Hansberry.

February 6: "Freedom in Congo Square" by Carole Boston Weatherford, illustrated by R. Gregory Christie.

February 7: "Life in Motion: An Unlikely Ballerina" by Misty Copeland.

February 8: "Behold the Dreamers: A Novel" by Imbolo Mbue.

February 9: "The Color Purple" by Alice Walker.

February 10: "Kindred: A Graphic Novel Adaptation" by Octavia Butler, adapted by Damian Duffy and illustrated by John Jennings.

February 11: "Nelson Mandela" by Kadir Nelson.

February 12: "Fight for Freedom: The Story of the NAACP" by Langston Hughes.

February 13: "Moses: When Harriet Tubman Led Her People to Freedom" by Carole Boston Weatherford, iIllustrated by Kadir Nelson.

February 14: "Binti" by Nnedi Okorafor.

February 15: "Things Fall Apart" by Chinua Achebe.

February 16: "Immortal Life of Henrietta Lacks" by Rebecca Skloot.

February 17: "Stride Toward Freedom" by Martin Luther King, Jr.

February 18: "Beloved" by Toni Morrison.

February 19: "Dreams from My Father" by Barack Obama.

February 20: "The Narrative and Selected Writings" by Frederick Douglass.

February 21: "Becoming" by Michelle Obama.

February 22: "The Help" by Katherine Stockett.

February 23: "Souls of Black Folk" by W.E.B. Du Bois.

February 24: "The New Jim Crow: Mass Incarceration in the Age of Colorblindness" by Michelle Alexander.

February 25: "Monster: A Graphic Novel" by Walter Dean Myers.

February 26: "Roll of Thunder, Hear My Cry" by Mildred Taylor.

February 27: "Children of Blood and Bone" by Tomi Adeyemi.

February 28: "Their Eyes Were Watching God" by Zora Neale Hurston.

By Autumn Mortenson, Ouachita reference/circulation librarian
You Also Might Like