blog
Breaking the "cycle"
Fighting human trafficking on a 1,700-mile bike ride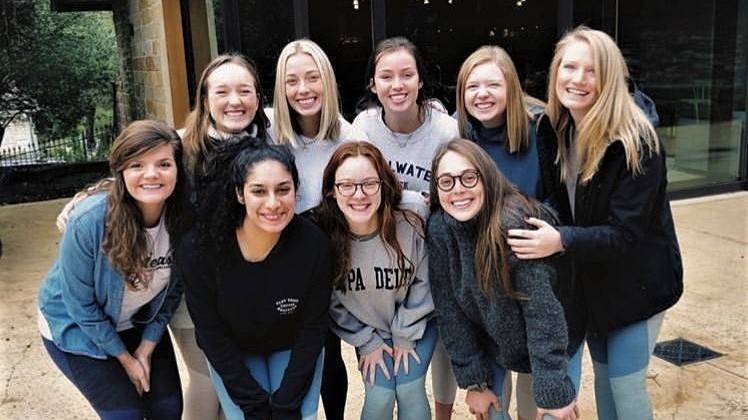 April 17, 2019 - Mary Catherine Mote
In the spring of 2018, I was training for a 50k. This is a roughly 31-mile run on mountainous trails. The week before this race, I went on a training run with a few friends. We started Friday evening, running well into the night. We were running on Lake Ouachita Vista Trail right outside of Hot Springs. After running 14 out of 20 miles, I found myself alone, in the dark, running down Hickory Nut Mountain.
As I was running, I began to ask myself why I was doing this. Not for the typical reasons that made me question why I run, such as my toenails falling out or my legs aching. I began to very sincerely question my motivation for spending all my free time and energy outside of school toward something that had no eternal significance and made no difference in the lives of the people around me.
Ultra running is a beautiful sport, with an equally beautiful community of people, and I am so grateful to be a part of this sport and this community. However, I began to wonder if there was a way to combine my love for this sport with a noble purpose and ultimately glorify God with eternal significance. The last four miles of our run I spent praying, asking God to reveal a way that I could use the things I am passionate about (adventure, movement and ultra running) to ultimately help other people.
Months passed, and my life returned to its normal rhythm, until one day while skimming Instagram, I saw a picture of two young women on bicycles with a beautiful coastal backdrop. The caption of this photo read "Applications for Pedal the Pacific are up, go apply!" Ruthie Gaffner, a fellow Ouachita student and advocate for sex trafficking survivors, had posted about the applications. Immediately, my curiosity was peaked.
I began to research Pedal the Pacific. Within seconds of being on their website, I learned that PTP is an organization of college-age women who cycle 1,700 miles from Seattle to San Diego to fight against sex trafficking, AND none of these women needed previous cycling experience to apply. I was absolutely overcome with emotion and excitement, and I applied on the spot. The week finally came when I was accepted, and I knew that Pedal the Pacific was God's way of answering the prayer I prayed in the middle of the woods that spring night in 2018. Since this time, our team has been busy training and fundraising. We are over the moon about the opportunity to be a part of Pedal the Pacific.
"How does cycling 1,700 miles from Seattle to San Diego make a difference?" you may be wondering. Well, Pedal the Pacific was founded to 1. Start a conversation about the reality of sex trafficking here in the U.S. – that it is a real problem with staggering numbers that only continue to grow, and 2. To raise funding for a non-profit called The Refuge for DMST. The Refuge is a holistic, Christ-centered treatment center for girls who have experienced sex trafficking. The Refuge welcomes the girls to their 50-acre property, where the girls get their own rooms and bathrooms in the cottages where they live with a full-time "house mother" and have access to therapy methods such as equine, art and music therapy (check out https://therefugeaustin.org/ to see for yourself).
Our hope as a team for Pedal the Pacific is to talk with as many people as possible about the hope and change being offered to survivors by The Refuge. Please follow our journey and consider being a part of the fight against sex trafficking at https://www.pedalthepacific.com/.

By Mary Catherine Mote, a senior Christian studies/Christian ministries major from Hot Springs, Ark.