blog
Conger's grave
The story behind the resting place of Ouachita's founding president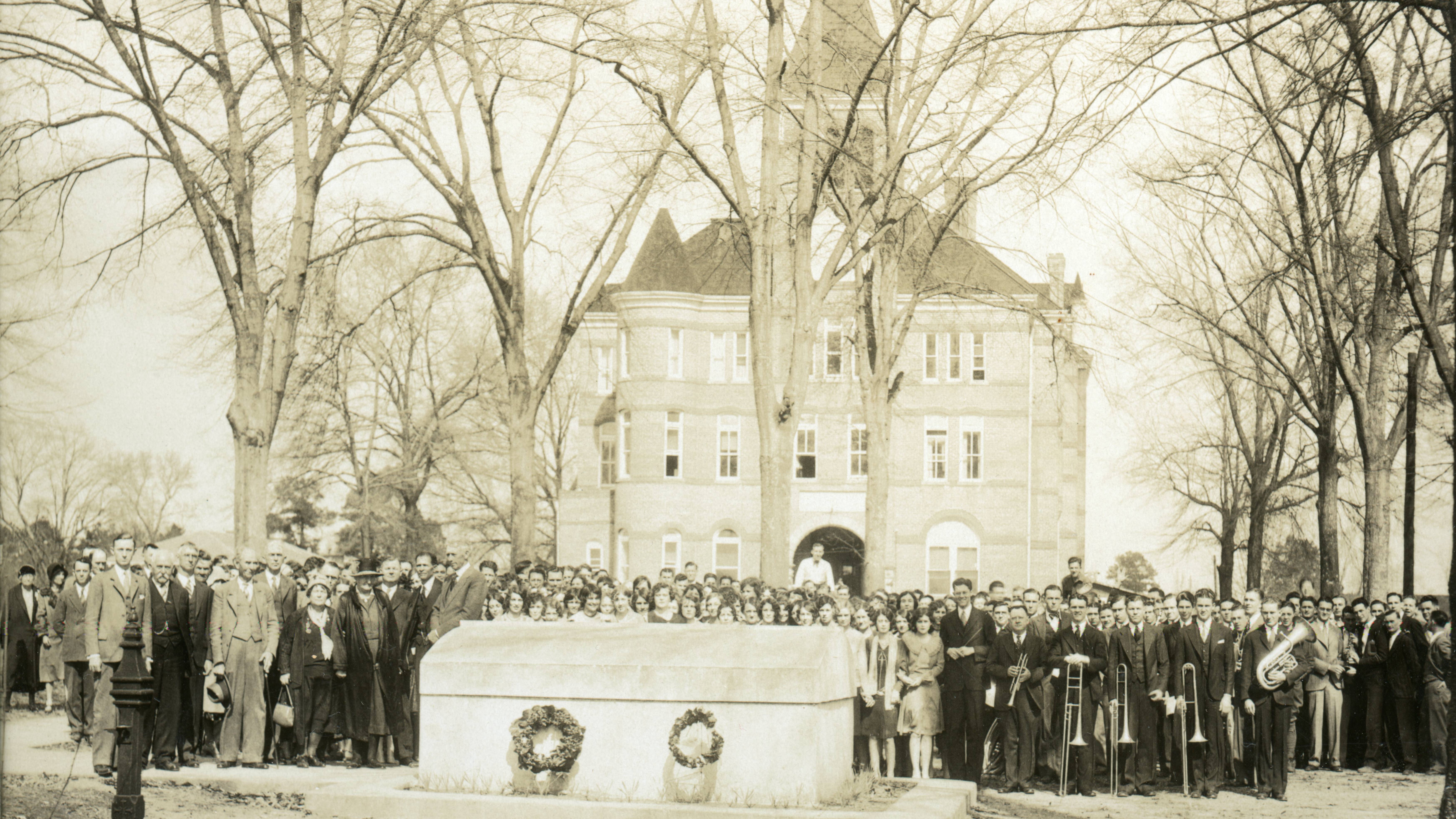 April 19, 2019 - Ray Granade
Perhaps you've paused long enough by the river overlook on Ouachita's campus to notice a small burial site. It is the final resting place of Ouachita's founding and longest-serving president, Dr. John "Jack" William Conger, who died on April 7, 1924.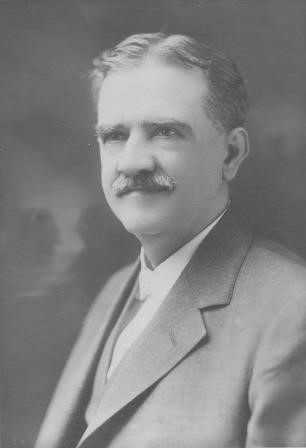 Ouachita is not unique in having someone buried on campus. It is not even unique in having two people buried on campus. Some U.S. colleges are getting into the columbarium business: offering faculty and alumni a final resting place for their ashes. The University of Richmond, Notre Dame, The Citadel, Hendrix College, Centre College, the University of Virginia, Chapman University, Sweet Briar College, and a few others offer space in a dedicated facility (often a wall) for two or three thousand dollars. It's a fairly new concept for most, dating back only to about the 1990s.
Other colleges have small cemeteries on campus, some inaugurated during the same era. The charitable point to the institution's wish to maintain ties to those of its community even after death – especially in this era of a highly mobile and hence rootless society. The less charitable see it as a new fund-raising offensive. In some cases the cemeteries have been there for ages, dating back 50, 100, even 200 years. Sometimes, as at the University of Illinois or that of South Carolina, former officials occupy a single spot. Sometimes, as at the University of Alabama or North Carolina, or even Haskell Indian Nations University, the graves (from a couple to a hundred) hold the remains of students who died at school. A few schools, like Alabama and the University of Georgia, even have slave graves on campus.
Ouachita is unique in the long list of campuses with human remains interred in two respects. First, the Ouachita grave contains the remains of a married couple. Most people simply refer to the site as "Conger's grave." But the vault contains more than just the remains of Ouachita's founding president. Lying beside "Dr. Jack" are the remains of his second wife, Tennie C. Hamilton Conger, to whom he was married almost 40 years (including all his years at Ouachita). In order to bury the Congers on campus rather than in Rose Hill Cemetery (where they buried their year-old son "Little Jack" when he died), the university secured special dispensation from the city, making their grave the only legal one within city limits outside a designated cemetery.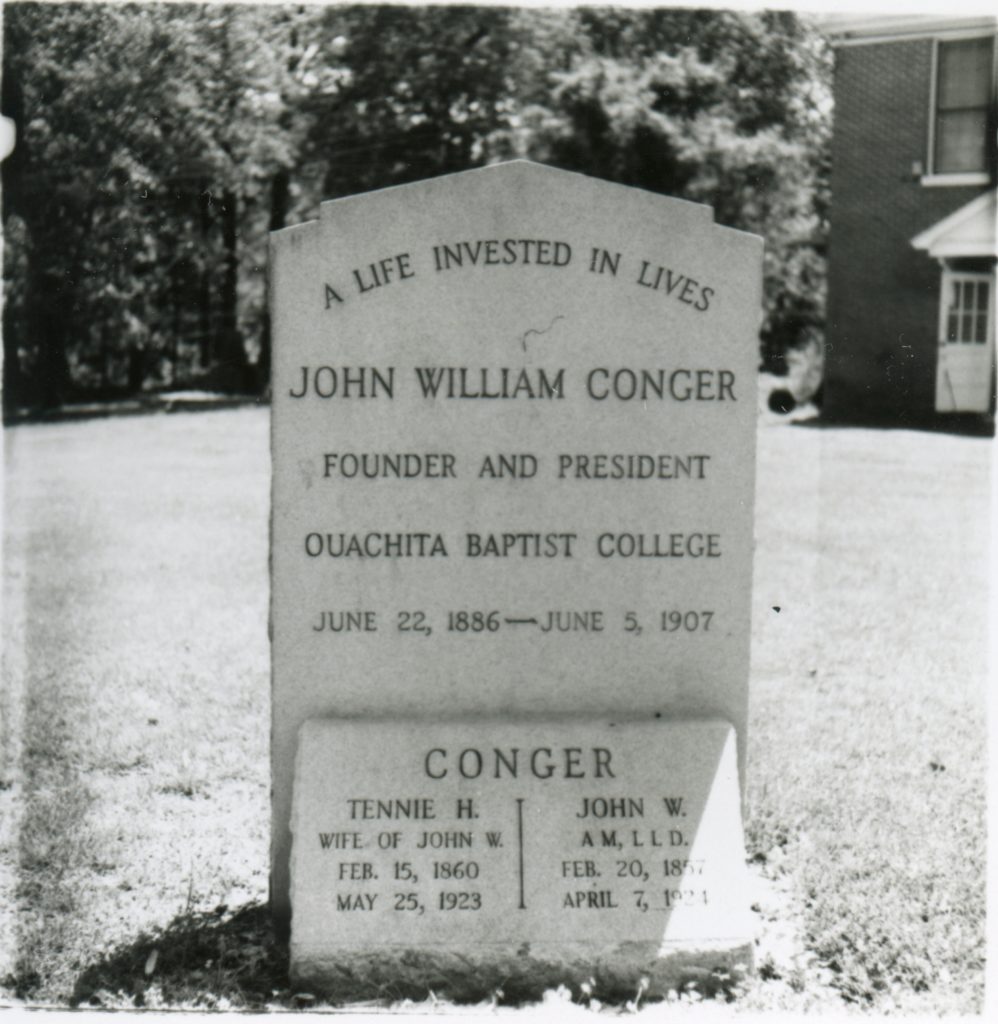 The second uniqueness is the grave's peripatetic nature. We think of graves as permanent resting places. Even when bodies are exhumed, they go back into the same hole in the ground. But the Congers have been buried in three different locations on campus. First, the vault rested on Ouachita Street in front of Old Main. Then it moved to the spot in front of a residence hall named for him. When Conger was to be torn down and Anthony erected in its place, the university moved the vault yet again, this time to its current location (but above ground; it later was buried in that spot). The removal took much longer than anticipated. The vault's weight pulled the first crane off its wheels and required a wait until a heavier-duty crane could make the trip to town.
Whether or not you knew about the campus gravesite of Ouachita's first and longest-serving president and his wife, know that such campus burials are neither uncommon nor ahistorical nor even necessarily final.

By Ray Granade, director of library services and professor of history
You Also Might Like