blog
Still trying to decide which college is best for you? Do these three things.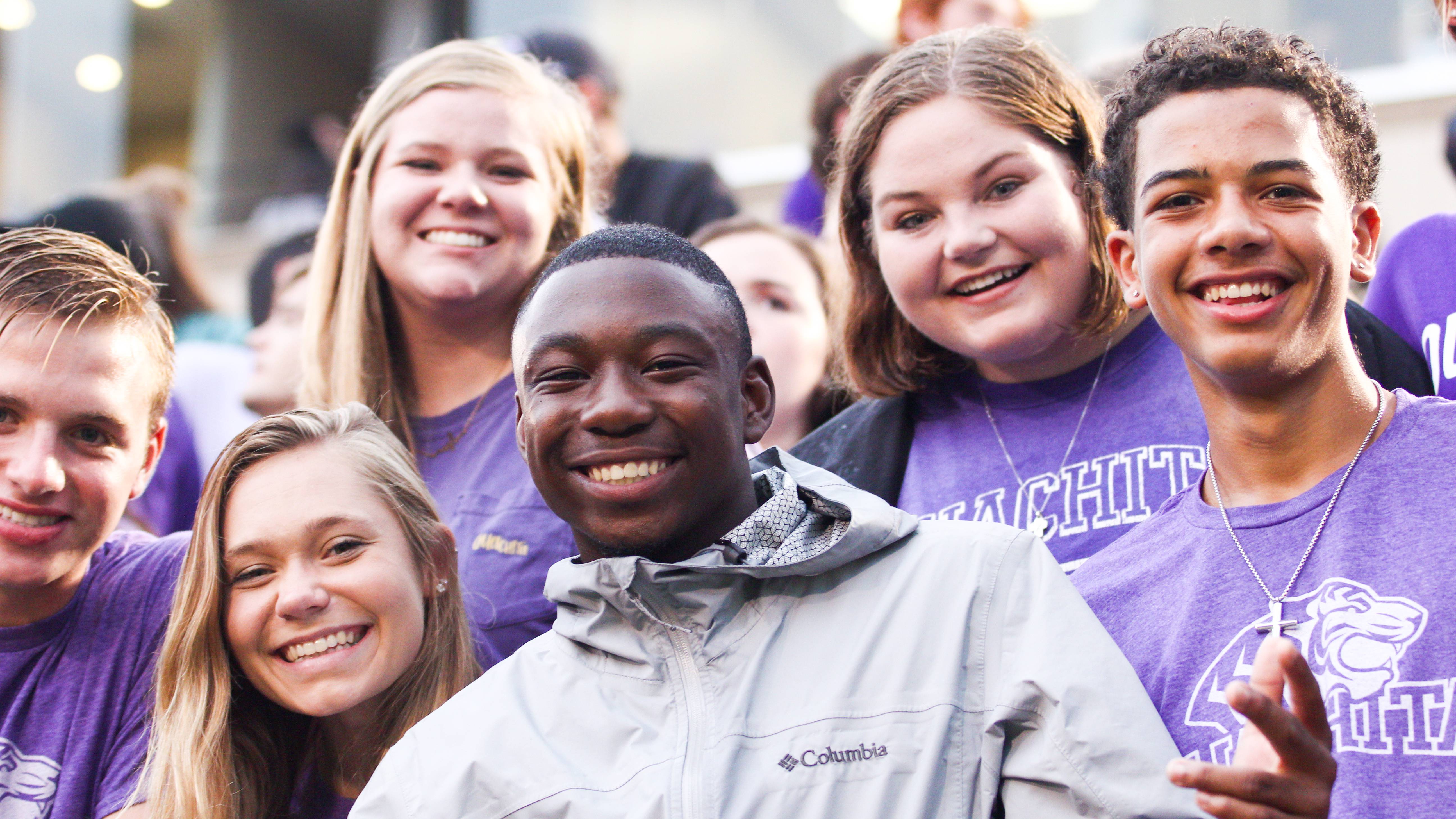 April 26, 2019 - Tiffany Lee
It's been four years, but I remember how stressed I felt when I was trying to decide between my top two college choices. I was torn and wanted to make sure that I picked the perfect home for the next four years of my life. My Ouachita admissions counselor made sure I knew everything I needed to know while choosing between OBU and another school, but she also shared some advice that was thoughtful, gave me more to consider and, in the end, helped me make my decision. Here are three points from current Ouachita admissions counselors that I hope helps you in your journey.
Visit campus more than once. When visiting a college campus, it's hard to get a feel for it in just a one-hour tour. While touring, make sure you ask questions and see what buildings you would spend time in, where you would live, etc. After your tour, try to go back at a different time and even stay with a current student on campus. (Fun fact: Ouachita has a new Virtual Tour if you're interested in seeing more of campus on your own time!)
When I toured colleges, I found that I was easily impressed with each university's tour because they showed the best of the best. Staying on campus is what helped me make my decision because I immersed myself in that atmosphere and saw where I belonged. Finding that place where you belong means looking beyond your major.
"You've got to look at the whole package of a college," Devin Jones said. "Sure, financial aid, academic majors, athletics, etc. are important aspects to consider, but you want your entire college experience to be as fruitful and successful as possible.
Check with financial aid. Talking about numbers and navigating financial jargon might be one of the scarier parts of making a college decision, but Ouachita's Office of Student Financial Services and similar offices at other institutions are available to help make sure that you know all the facts. Start the process early to ask about and seek out scholarship opportunities. Do not let the price tag on a college turn you away if you feel that's where you will succeed!
Here at Ouachita, academic (merit) scholarships are offered with your acceptance to the university. Additionally, there are work study opportunities and private scholarships that you can apply for.
The Ouachita price tag scared me at first, but so much is included in the price: tuition for up to 18 full hours, a full meal plan, $450/semester in the Evans Food Court, tickets for fine arts and athletics events and more. Many schools do not include everything in their presenting cost, so make sure you do the research. After running the numbers, if it's still more than you can pay each semester, remember that loans are an option.
"People get nervous to take out loans for college, but for many things of value in life you will typically have to take out a loan for it, like a house or car," Emily Schleiff said. "The difference is that your degree is setting you up for a lifetime of success and earning potential."
Don't assume that a bigger school means bigger opportunities. I have always wanted to do broadcasting, and when choosing a college I was looking at much bigger schools with broadcast journalism departments. I was kind of hesitant to pick Ouachita because there wasn't a specific broadcast major offered.
I thought the bigger school meant I would do more, or bigger, things. But, for me, the opportunities I have had here far outnumber what I would have received at a larger school. This is because I didn't have to wait my turn. I started – as a freshman – writing for the school paper, I talked a lot with my professors who have had experience in the field, and I took broadcast classes with 15 students instead of 50. I helped start a sports show and currently work as the anchor, and I have taken classes that focus on all forms of communication, which set a strong foundation for any career pivot I may make after graduation. At a smaller school, you can form relationships with professors who care about your success and want to help you.
Sydney Logan said, "Go where you are going to get the best education and the best opportunity to grow and feel supported, because if you choose a school solely on a major but you don't have the support system behind you, are you really going to succeed?"
I hope this gives you some things to think about as you weigh your decision. Remember that your admissions counselor is the single best resource you have; they are there to help YOU. Don't be scared to ask questions. Of course, they want you to choose their school, but ultimately they want you to find the very best fit for the next four years of your life.


By Tiffany Lee, a senior mass communications major from Benton, Ark.
You Also Might Like