blog
It's been an honor
How Ouachita's Honors Program led me to pursue law and serve Arkansas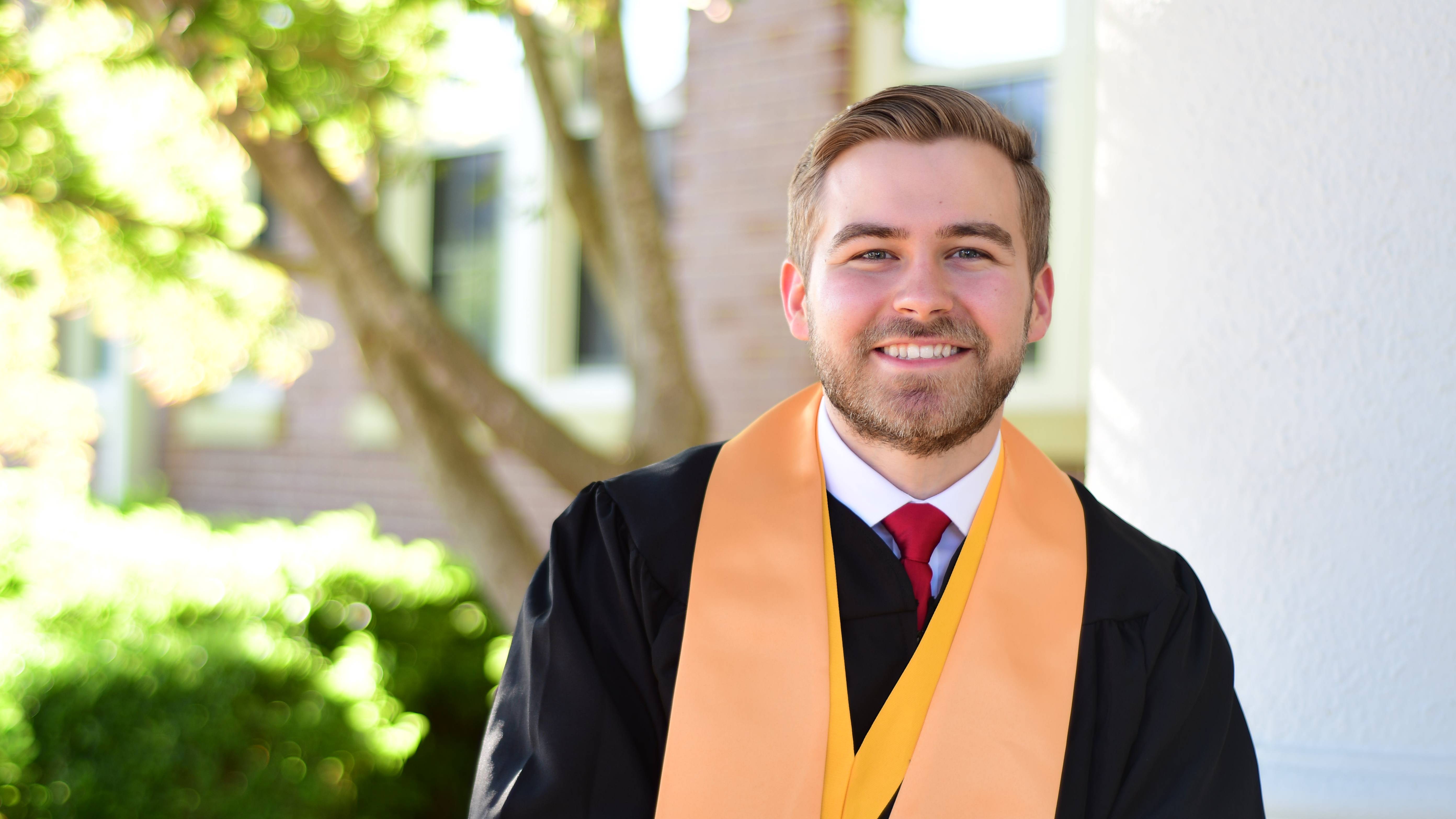 June 19, 2019 - Cole Jester
When I was 14 years old, I knew I had to go to a place that I had only just heard of: Ouachita Baptist University. Over the course of a summer, I realized I felt called to go into ministry. I only knew a few others who shared my call, and each one of them desired to go to "OBU." I saw spiritual leader after spiritual leader attend Ouachita, and my own path was made clear. While my academic numbers made any college in the country an option, my heart only chose one: Ouachita.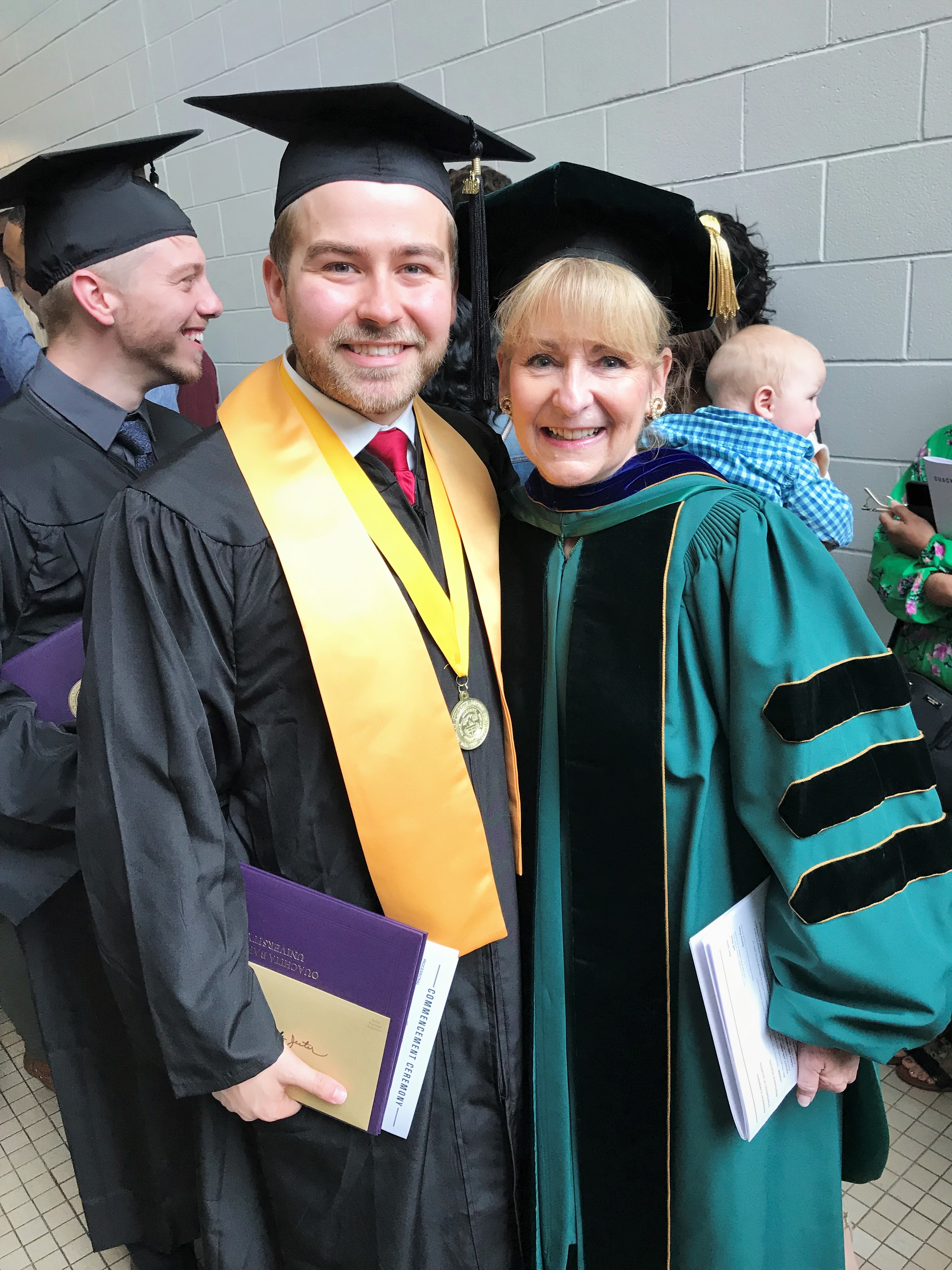 Freshman year I was inundated by the wisdom of my professors. Dr. Scott Duvall explained the seemingly unexplainable parts of the Christian journey, Dr. Terry Carter explained the blessings of the Bible and Dr. Scott Jackson showed us how to put our future congregations above ourselves. I felt blessed beyond belief at the opportunities God had given me to learn under people who were not just professors, but shepherds. In the spring, I had the privilege of partaking in Ouachita's version of Greek life, social clubs. I became a member of Beta Beta men's social club, and I formed deeper friendships than I had ever known. My time of fellowship with my fellow fraternity members was a true fount of enjoyment, growth and service.

My sophomore summer I had an opportunity to attend a trip led by Dr. Barbara Pemberton. I was amazed at the sheer intellectual fire she brought into her faith and work. It was under her teaching I learned the connection between servant-hearted faith and excellence in academia. Any research worth doing contributes to the good of those around us, and Ouachita students have the opportunity to love those around them by creating their own original research.

However, organizing this research can be a challenge, and I offered to help in any way I could. Shortly after, I became the academic chair of the Carl Goodson Honors Program. An average year in the Honors Program consists of an incredible variety of events. In my two years as a chair, the Honors Program hosted bonfires, encouraged freshmen and gave out thousands of dollars of grant money, sending people to Boston, Washington D.C., South America and even a European island or two. More importantly, we fostered research from the men and women of Ouachita in areas as diverse as cancer treatment, insurance policy and early education strategies. What I found is that Ouachita's Honors Program sits at the intercession of the pursuit of excellence, career and faith.

The Carl Goodson Honors Program was personally crucial in three areas: identifying my passion, learning about my passion and finally implementing my passion through original research. Through the Honors Program as well as other Ouachita courses, I was called every day, almost every hour, toward a new goal: making Arkansas a better place by law and policy. I was able to intern in the Arkansas Attorney General's office as well as study the U.S. Senate with funding from the Honors Program. My passion for law exploded, and I immersed myself in the American legal system. My honors work facilitated this growth, allowing me to independently study various aspects of American policy, with a focus on studying polarization.

This passion transferred from knowledge to action: I was admitted to Harvard, Virginia and Vanderbilt's law schools. This fall I will be attending the University of Virginia Law School to further study prosecutorial and constitutional law.

I am now pursuing the meaningful work I set out to do when I first came to Ouachita, and I am continuing the work that I began in the Honors Program.


By Cole Jester, a 2019 Christian studies/biblical studies and political science graduate from Benton, Ark.